Keep up with the latest hiring trends!
/
/

SocialTalent Presents: a Life Changing Greg Savage Masterclass
SocialTalent Presents: a Life Changing Greg Savage Masterclass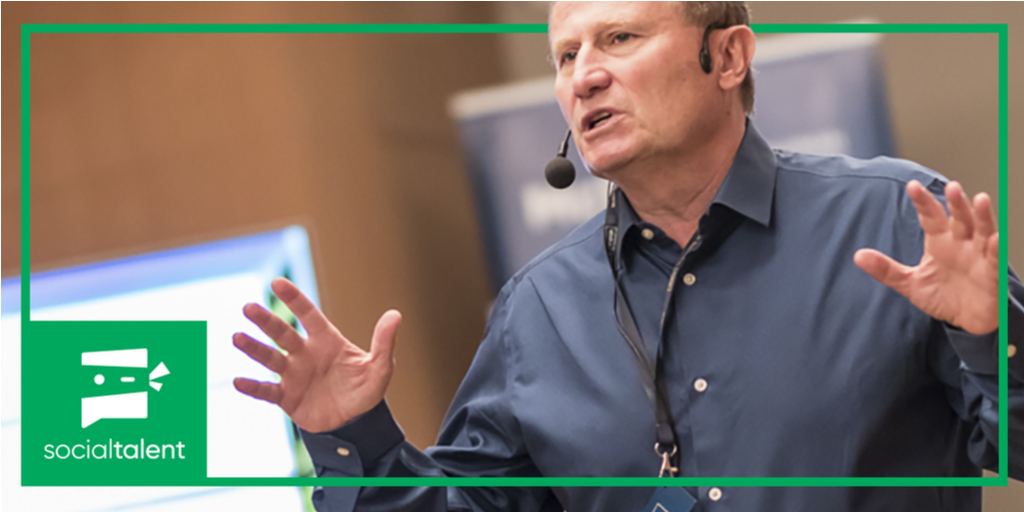 SocialTalent are delighted to welcome Greg Savage back to Dublin!
Who?
Greg Savage is a beacon of knowledge within the recruitment industry. After many years of founding and running extremely successful businesses, Greg now channels all his experience and learnings into amazingly insightful talks and masterclasses.
An active investor in recruitment businesses, Greg is a Founder and significant shareholder of people2people, one of Australia's fastest growing recruitment companies, and also a Director and shareholder of New Zealand specialist Consult Recruitment. He also has involvement with many HR Tech related businesses including VideoMyJob, LiveHire and Recomazing.
Greg has been listed as one of Australia's most influential people in the recruitment industry and is a popular figure at conferences and events all over the world.
What?
SocialTalent will host a morning masterclass with Greg Savage in Dublin. 'Leadership is action' covers everything you need to build a team ready to succeed.
This isn't our first rodeo. In 2016, SocialTalent and Greg Savage teamed up to host a masterclass that was a sellout success and has left us pining for more Savage insights ever since.
When?
April 11th 2018
7:30am-9:30am
Where?
The Alex Hotel,
41-47 Fenian St,
Dublin,
D02 H678,
Ireland
Why?
Do we really need to explain this!? If you are priming yourself for promotion to a managerial position or you already lead a team and want to know how to propel your team to success then this is for you.
Greg Savage has made all the mistakes so you don't have to. His talk will include topics designed to make you an effective leader such as:
The difference between management and leadership
Why would anyone want to be led by you?
How leadership can be learned and burnished
People leverage
The seven critical secrets of great leadership
Coaching for greatness
Clarity. A leadership skill
Leadership. The production of more leaders not more followers
Creating the climate where people and productivity soar
12 communication commandments for leadership
Creating a high-performance culture
Leadership in the AI era
Brand you. What are you known for?
Goodwill equity. The secret sauce!
…and so much more to help you evolve into a great leader!
Be in with a chance to win tickets to see Greg Savage! Comment on our LinkedIn post and tell us the tale of your most inspirational leader!
Find out how the likes of IBM, IKEA and Siemens
drive hiring excellence with SocialTalent
---