Keep up with the latest hiring trends!
/
/

SocialTalent: We're embracing the Future of Work
SocialTalent: We're embracing the Future of Work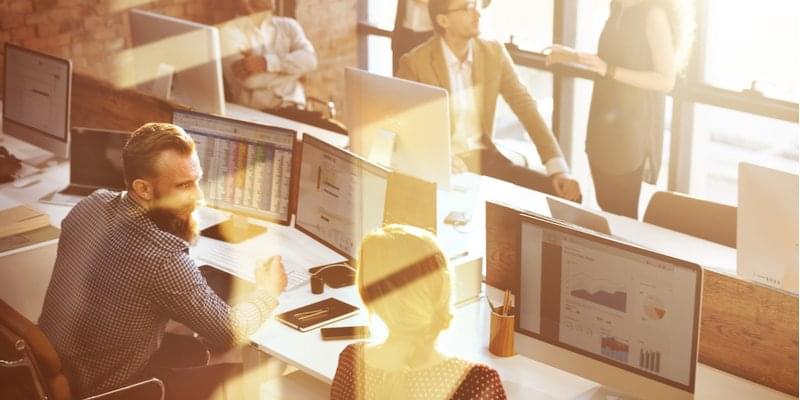 As you know, we at SocialTalent are planning for the future of work. Our vision is to change how people work and to measure the Return on Learning (ROL). We wouldn't rush ahead and make a decision without running it by you first! You've been with us every step of the way during this transformation. To date, you have helped us pick our brand new logo – which you did in your thousands! AND you even took time out of your busy schedule to vote on the new look and feel of our SocialTalent t-shirts. A big thank you to everyone who has helped us so far!
We want you to continue on our journey with us and take this opportunity to explain to you a little further about how we're changing the way people work. We're excited and we hope you are too! Don't worry, we're still the same old quirky, fun and loveable SocialTalent team. That will never change!

One Solution For All Your Pain Points
We've created a way to change how people work so that companies can measure their Return on Learning. We use a three party system we call Measure, Change, Reward to drive that.
Measure
In any company, it's crucial to measure your performance and to analyse how productive you are as a team. We've talked to industry leaders and high performers, and it's clear to see that many of them aren't performing consistently. That's where we can help! Our solution allows you to analyse how effectively team members are using different tools by simply downloading a small piece of software to their browser.
Our dashboard will then single out the high performers and pinpoint what it is they're doing differently. Learners of the platform will gain real-time insight and discover new ways of working from our activity and analysis tracker. Pretty nifty eh?
Change
Our solution holds over +2500 bite-sized videos, delivered to you by industry leading experts (we wouldn't settle for anything less). We cater for all levels of expertise, with thousands of customised learning paths for each person on your team! Each customised learning path will provide users with the knowledge to help them do their job more effectively.On-demand tools will encourage and prompt learners as they work.
Reward
When employees and their work are valued, their satisfaction and productivity levels rise. Every company wants a shiny-happy workforce, so it's important that they recognise that you're supporting them to the hilt! Our solution now offers fun badges, micro-certifications and recognition software that allow managers & employees to reward each others learning outcomes. Give your colleague kudos as they reach different milestones and earn different badges. We're bringing the fun back into learning!
We're Evolving!
We have always focused on educating recruitment and sales teams on how they can work smarter and be more productive. We bring the latest news, technology advancements and how-to's to help recruiters and salespeople gain a complete knowledge of their industry and the people they work with. Now we want to expand and educate the wider audience about the impact technology can have on the way we work.
Check the word cloud below to see a few examples of the key themes and topics that we'll be highlighting on our blog;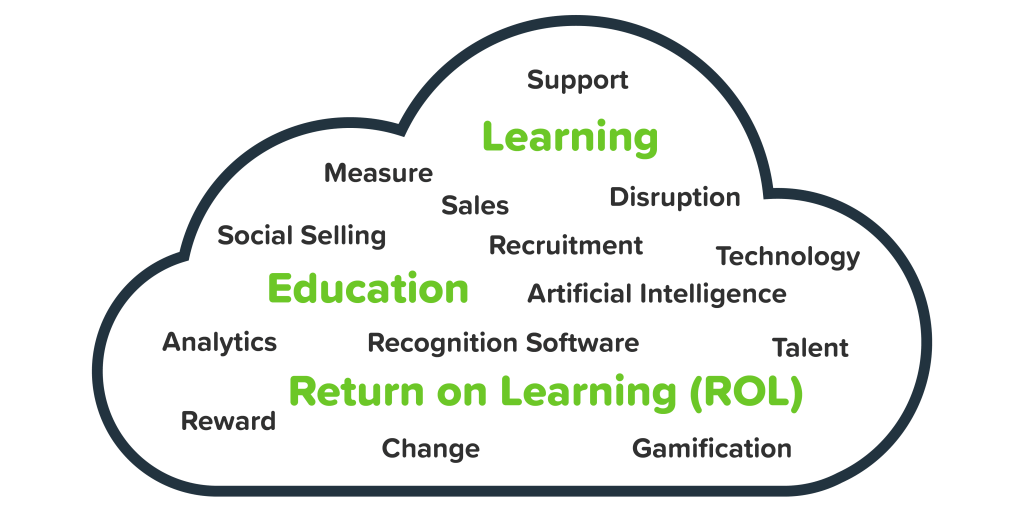 All this change has been centred around the feedback you've given us every week. Make sure you keep an eye on our blog next Friday, where we'll be unveiling some more exciting news. Stay tuned!
Find out how the likes of IBM, IKEA and Siemens
drive hiring excellence with SocialTalent
---