Keep up with the latest hiring trends!
/
/

The Only App Recruiters Need in Their Lives
The Only App Recruiters Need in Their Lives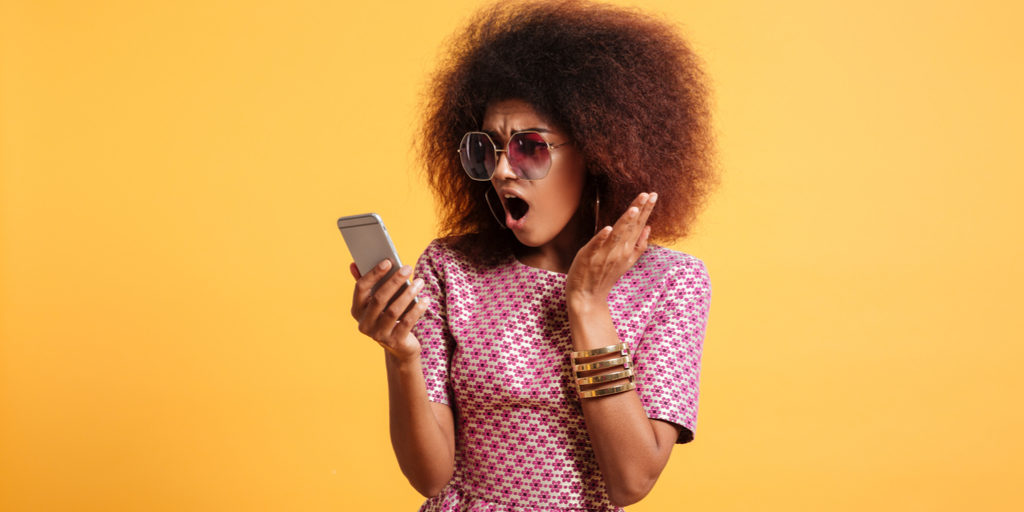 At SocialTalent we've created a culture centred around personal development, happy work and the openness that allows these things to flourish.
Our aim is to bring what we do internally, and how we do it and share it with the world.
For those who want the total SocialTalent experience, we have our Recruiter Academy- the video content library that lets you work with the best recruitment thought leaders to fundamentally change how you work and learn as you master your craft. Today, hiring professionals use many apps and tools to boost productivity levels.
For others, we have our webinars, TA Talks and ebooks that we proudly create knowing we bring quality intellect and production together to help our SocialTalent family manage their own education.
Basically, we provide you with the best recruitment training that makes learning easy and now we've made it even easier!
Introducing the SocialTalent App
We want to bring flexible learning to the next stage.
We created the SocialTalent app to amplify our favourite SocialTalent qualities; autonomous learning and community engagement.
"When creating the app we put the user at the centre of every decision"
Shauna Carrick, Product Manager at SocialTalent
When creating apps for products, prioritisation is critical to a successful product. Our phones are brimming with apps, some of them exist only in app format and others are an app version of a service. Either way, we have built a strong sense of familiarity with apps and what we think they should look like.
Coupling your dream app aesthetic with development time leaves you with a lot of choices to make. Some things take priorities over others.
Content is king

When creating the SocialTalent app we had one objective- concentrate on what we do best.
So we put our world-beating content at the focus of our plan. We know we have the best content library on the planet.
Imagine a virtual room where experts like Johnny Campbell, John Vlastelica, Torin Ellis, Ayub Shaikh, Lars Schmidt and Stacy Donovan Zapar are all hanging out ready to teach you all they know!?
I'd download that…
Learning made easy with SocialTalent
Since content is at the forefront of our app creation, the whole app experience is centred around the content you need, right now.
Now Watching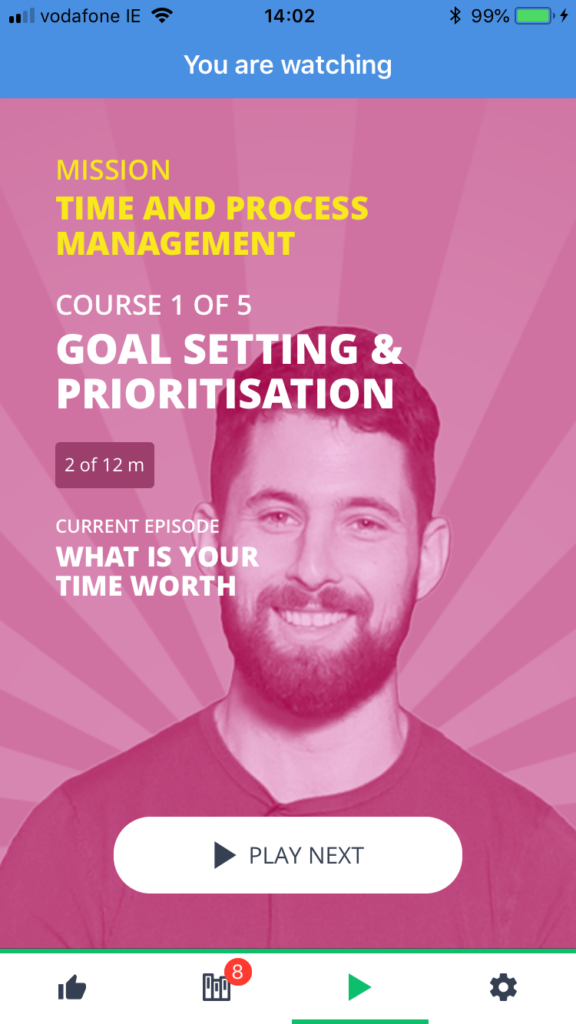 The app lets you pick up where you left off. Your progress is seamlessly synched so you can continue to learn without being chained to your desk.
We want our learners to really understand that SocialTalent allows you to control your own learning. The app empowers you to learn in a more flexible way- that suits the way you work
Content Updates
Receive updates when we have added more content so you can jump right in and catch up on our latest tips. LinkedIn updates its user interface messing with all your search strategies? No problem, SocialTalent are on the case!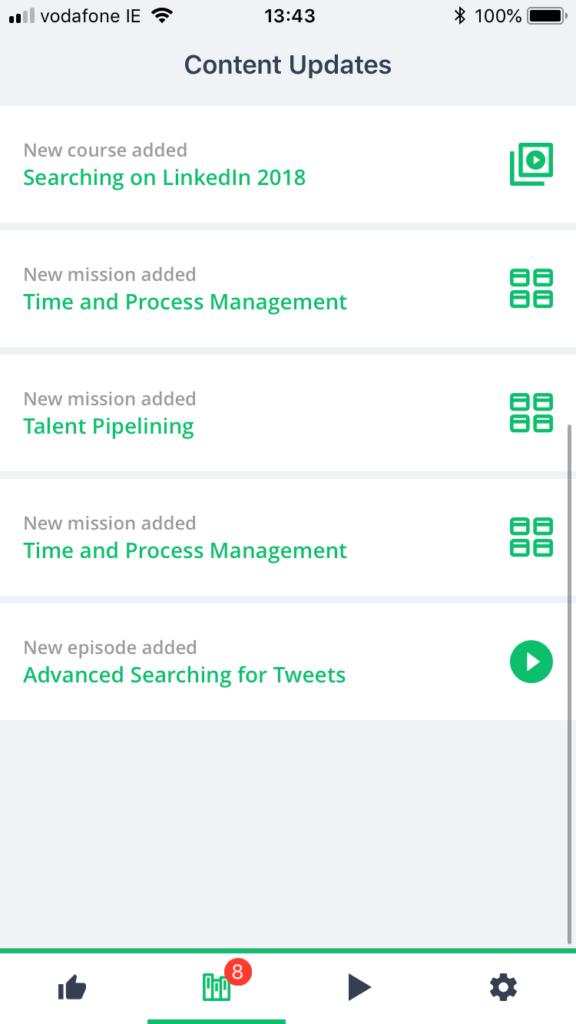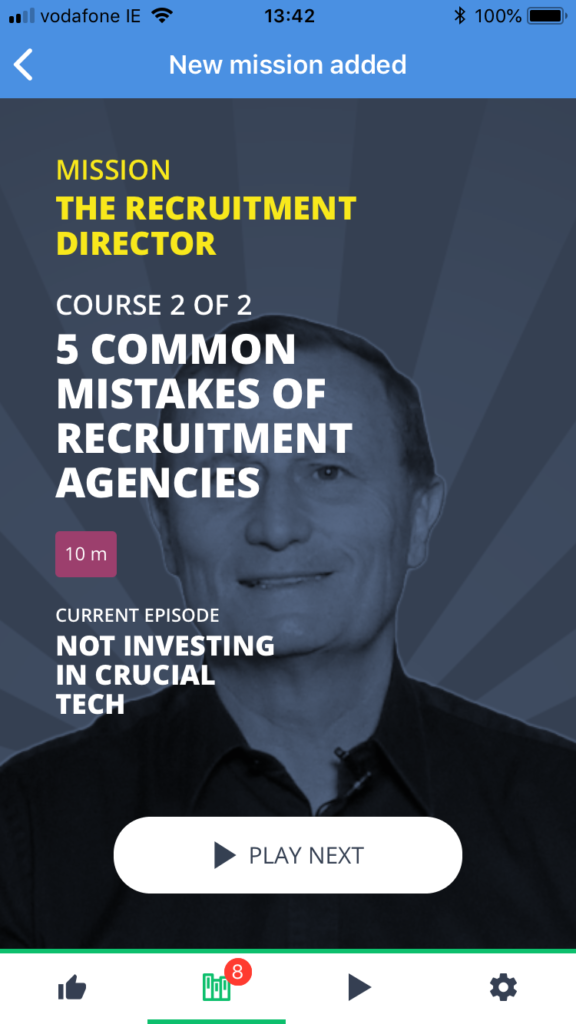 Build a community!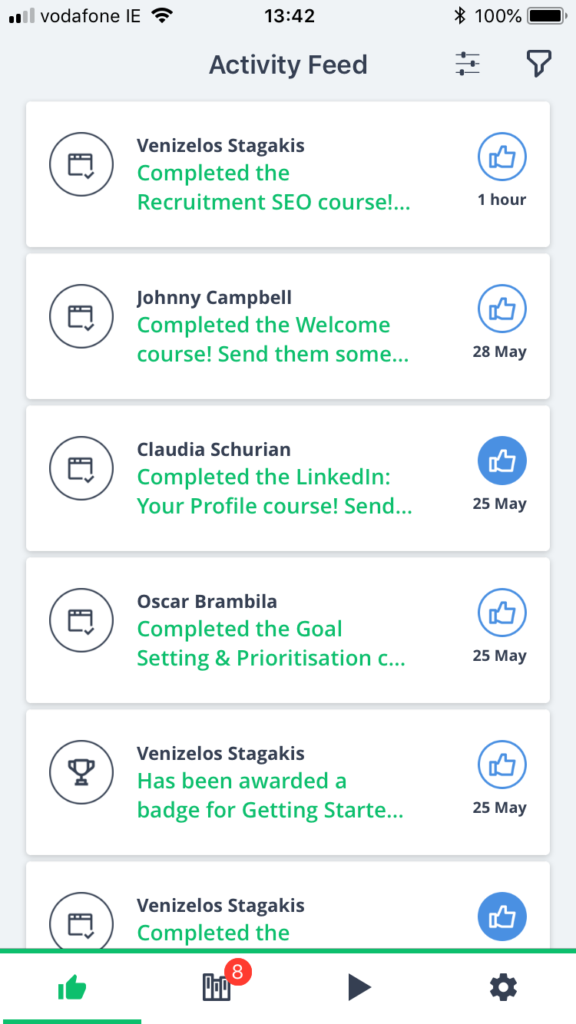 Watch the kudos fly as you learn your way through the SocialTalent platform.
We make sharing success fun! Congratulate your team as they watch episodes and complete quizzes helping them become an even better recruiter!
At SocialTalent HQ we've already noticed a HUGE leap in kudos since releasing our app. The app makes it simple and fun to cheer on a friend!
---
We are so excited to reveal our app to the world and can't wait to extend the SocialTalent Community! Please help us create a community of learners all over the world by joining the SocialTalent platform
Available to download for Android and iOS today.
If you want to learn more about the epic SocialTalent Recruiter Academy and discover our expert content library talk to our team today!


Find out how the likes of IBM, IKEA and Siemens
drive hiring excellence with SocialTalent
---