Keep up with the latest hiring trends!
/
/

10 Recruitment Conferences You MUST VISIT in Autumn/Winter 2016/2017
10 Recruitment Conferences You MUST VISIT in Autumn/Winter 2016/2017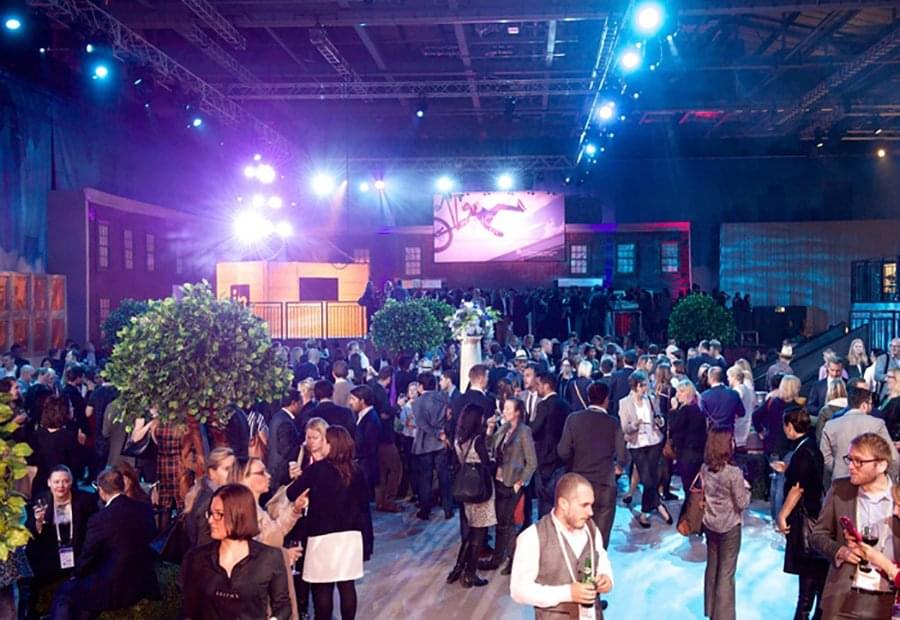 The biggest challenges you face, the latest technologies you're trying to get to grips with, the new tools you're dying to get your hands on – they're all discussed at the recruitment and HR industry's annual events, conferences and expos. Which makes them one of the best ways of keeping in touch with what's going on in our industry. So, if you're planning on attending a recruiting conference in October, November, December of 2016 or January and February of 2017, we suggest making it one of these:

Talent Connect is the premiere annual event for the global talent industry and for senior recruitment professionals in particular! Over the course of 3 days current and future leaders gather to share the latest ideas, network, and expand their vision of all they can achieve. It's also the event where LinkedIn tend to announce or launch any new projects, products or services they've been working over the past year.
This year will see over 4,000 attendees representing 1,400 companies gather at one of the coolest Las Vegas hotels (The Venetian) to see confirmed speakers Jeff Weiner (CEO of LinkedIn), Nellie Peshkov (VP of Talent Acquisition for Netflix), and Sir Richard Branson (Founder of Virgin Group) among others, to attend breakout sessions, and to take part in in-depth panel discussions.
Don't think you'll be able to attend in person? No worries! Register here to join the 2016 live stream on YouTube (and keep your eye out for a familiar face towards the end of this video ;P):
Tickets:
Admission to this conference is limited to LinkedIn Talent Solutions corporate customers, and given the corporate focus of all conference sessions, staffing and search firms are not eligible for attendance unfortunately. The full conference price is $1,595 and you can register for them here.

This jam-packed one-day event is one of the highlights on our event calendar every year! It has not one but six different agendas for the day, one for each theme including social, mobile, new innovations, sourcing labs and networking. Topics covered on each of these agendas include the candidate experience, company culture, how to develop a mobile application process, the future of recruiting, CRM tools, and startup hiring techniques.
For the second time in 3 years, our own Johnny Campbell will be taking to the stage, this time alongside Irina Shamaeva and Guillaume Alexandre to discuss global sourcing – and we're really looking forward to it! This event is absolutely one of a kind thanks to that famous french touch! ????
Tickets:
There are a number of ticketing options to attend this event and prices range from €300 to €1,000, see all the options here.

The slogan for this year's event is "Transform your TA department, transform your business," and boy does the ERE Recruiting Conference help you to transform your TA department! Every keynote, panel discussion, small group workshop, roundtable, and networking break is designed around helping you improve your business by showing you ways to make your talent acquisition department more proactive, more advisory and more consultative.
This year's speakers include Nordstorm's Chief HR Officer Christine Deputy, GE's Head of Global Talent Acquisition, Strategy & Operations Steve Knox, and Vodafone America's Head of Talent Acquisition, Tiffany Ligon. While some of the topics being discussed at this year's event include:
NOTE: The other truly unique thing about the ERE Fall event is that you (yes, you personally) are able to schedule and secure one to one meetings with some of the most innovative leaders attending the event to discuss the biggest challenges facing your TA organisation. How fantastic is that?!
Tickets:
A full conference pass is $1795 and can be bought here. Teams of 3 or more receive a $100 discount per person on full-conference registrations using the discount code: TEAM1.

HR Tech World opens in Paris again this year; the World's foremost Congress & Expo is recognised globally as the leading event on the Future of Work. In fact, according to the congress's website, no other community is having such a powerful impact on shaping the future of work through HR and Technology.
There are no less than 18 different areas within the congress over the 2 days, including:
Main stage – Main Stage Speakers are disruptive, business savvy and entertaining! They include Entrepreneurs, CEOs, Authors and Visionaries who will help you raise the bar to better understand and meet the challenges posed by technology; they will explore how people, and the organisations in which they work, can live the dream and look ahead to a better and brighter world of work that is more agile, innovative, and entrepreneurial than ever before!
Influencers – New for 2016, this is where the most Inspiring Thought Leaders from the World of HR and Technology will be featured. Hear from the movers and shakers who are influencing and setting the trends, and can give you the insights and perspectives you need to stay ahead on everything HR, Tech and Future of Work.
HR TECH – Join senior enterprise practitioners, industry thought leaders and analysts as they take a hard look at HR Technology and share with you their experiences of what works, what doesn't work, and how to cut through the noise to find the best solutions for your business.
iRecruit – Meet the best minds and hear some of the most innovative solutions to talent management and candidate acquisition. In here, the experts will share their success stories, and help you take a good hard look at some of the technology out there and if it really does do what it says on the tin!
Smart Data – Getting it right is critical and getting it wrong could be fatal! Hear how others are using data – listen and learn as they share their experiences so that you can leave with a deeper understanding of what works, why it works, and how it works.
Learning – Learning is the foundation that underpins the successful organisation. Which is why this area lets you join together with senior learning practitioners and acknowledged experts to take a look at the latest and most innovative technologies out there and examine (in a practical no-nonsense manner), how to use technology to bring about a revolution in workplace learning.
HR SS & Payroll – Join and hear from those who have overcome the challenge of creating excellence in HR services, as they tell their unique stories of success, and share with you practical approaches, and highlight best practices for successful enterprise-wide shared services and payroll models.
Tickets:
Monthly and team discounts on tickets can be found here.

With over 2,000 trade visitors, 59 exhibitors, and 100 presentations over the course of 2 days, Personal Hungary is one of the biggest recruitment and HR events in eastern Europe. The expo also boasts 7 exhibition areas including areas dedicated to employee benefits & staff incentives, personal & organisational development, training & learning, HR hardware & software, recruitment, change management, employment law, and corporate health.
Topics being discussed at this year's event include; "10 Reasons Why Your Company Health & Wellbeing Strategy is Failing" and "Engagement and the Global Workplace".
Tickets:
Register online to secure your ticket (and to ensure Quick-Check-In at the exhibition) here.
[cta-blog]

The world has changed. Businesses are demanding. New technologies are emerging. The clock is ticking. And the big HR shift is on. HR has moved beyond its operational role and is fast transforming into a core, focused, and disciplined strategic business function. Technology is the essential enabler of this transformation. HR Tech Fest (the biggest and fastest growing HR Technology event in Australia) is designed to help you pinpoint new and different ways to transform business through HR and technology, by collaborating with your peers and industry experts.
6 months of research has led to the evolution of this year's unique conference program. It's a result of country wide face-to-face discussions with over 90 industry professionals speaking their mind as to the challenges and trends facing them in their role as HR practitioners. From these round table discussions, 5 important themes emerged – the hottest issues facing the industry now:
Building an Effective Business Case for HR Technology Progression – this session will help you discover if you're on the same strategic page as the business, learn how to make your HR technology strategy a transparent business plan, and find out how to best demonstrate the sustainable and consistent end-game of HR to the wider business.
Do We Have the Internal Capability to Succeed in Innovation? – this session will help you understand the key decision points that drive a technology decision, and learn how to set up a structure which enables true process alignment within the HR function and the wider business.
Working With Vendors – Sales, Implementation and Beyond – this session focuses on helping you translate business problems into technology solutions and showing you the best way to show how HR links to positive business outcomes.
Carrots and Sticks: Project, Change and Stakeholder Management – this session shows you how to build a culture of ownership and pride within your organisation when it comes to technology projects.
Cracking the User Experience Conundrum to Drive User Adoption – this session teaches you how to address fear of change by painting a positive picture of the future using HR tech.
Tickets:
The standard rate for one delegate is $2,345, for 2-4 delegates it's $2,150, and groups with 5 or more delegate will pay $1,995. Discounts will be applied before September 30th. Buy your tickets here.

For the 11th year, SharedXpertise will convene a worldwide cohort of HR Officers to explore the future of HR services and technology outsourcing, through interactive learning sessions lead by HR thought leaders.
Yes, the Forum brings together the leading thinkers and practitioners to share best practices and build relationships that improve the services of HR. 250 chief HR practitioners, VPs of HR and shared services management will be in attendance, along with other disciplines such as finance and I.T. that need to take advantage of the evolution of the HR function. While delegates include the leaders of HR and HR operations, recruitment and talent, change management, payroll and learning from large and mid-market companies, including members of HR associations across the EMEA region.
The Forum is a little different to conventional HR conferences as it also combines a number of special award ceremonies, invitation-only luncheons and breakfasts, presentation showcases, plenary sessions and competitions (one of which our own Johnny Campbell will be hosting), in addition to more traditional track sessions. Speaking of which, topics up for discussion at this year's track sessions include:
Relocation
Talent Mobility
Recognition and Engagement
Talent Assessment
HR Technology
Learning & Development
HR Shared Services,
MSP
RPO
This is definitely one for CEOs, COOs, General Managers, HR Directors, HR Managers, CFOs and other senior professionals!
Tickets:
There are a number of ticketing options for this event, find them all here.

For a one day conference, you'll be amazed just how much good stuff is packed into Hireconf NYC! As talent acquisition is constantly evolving and new factors like machine learning and artificial intelligence are beginning to make themselves more known within the industry, being a TA professional today is tough! Which is why this year's conference will focus on providing its attendees with the skills they need to excel now and in the future.
Some of the industries best speakers have been drafted in (including VP of Customer Experience at Hiring Solved Jeremy Roberts, who is chairing 2017's event), and they will be doling out online sourcing hacks, diversity sourcing strategies, tips on candidate engagement (including how to increase your response rates of messages sent online), and how to work effectively with hiring managers.
If you're a recruiter in the NYC area, this event needs to be in your calendar!
Tickets:
Prices start at $299 plus fees, and can be purchased here.

Now in it's 6th year, the Recruitment Agency Expo is the leading exhibition and conference for senior decision makers working within recruitment agencies in the UK. 2017's year will see 28 free to attend seminars (on the most recent industry initiatives, the hottest topics, as well as new and developing products) including a session on the science of successful job advertising with our own Johnny Campbell, 14 free training sessions (bite-sized, best practice training content to immediately implement within your recruitment business) and with the opportunity to meet over 90 suppliers.
To see what you can expect from the event, check out this video from 2016's event and see if you can spot any familiar faces:
Tickets:
Entry to the Recruitment Agency Expo is FREE for individuals who register here.

The In-House Recruitment Expo is a UK exhibition designed for in-house recruitment leaders and teams responsible for sourcing and recruiting candidates within corporate and SME businesses. If you're looking to network with peers, learn about new products and services that will help you find the best candidates, and pick the brains of some of the industries most brilliant minds (in 2017 year our own Johnny Campbell, Indeed's Matt Burney, Time Inc.'s Tim Hull, Broadbean's Clair Bush, and CERN's Anne Capodici are all leading Keynote and Masterclass sessions), than the In-House Recruitment Expo is for you.
With almost 100 exhibitors, a mix of seminars and workshops led by respected experts, masterclasses hosted by the industry's brightest minds, and a host of exhibitor presentations and demonstrations, we think it's fair to say that the In-House Recruitment Expo offers everything you need to make informed decisions about your sourcing practices, tools and organisational objectives.
If you are a sourcing or resourcing professional the In House Recruitment Expo is designed specifically for you, for be sure to attend! Still not convinced? Check out this summary of 2015's event:
Tickets:
Entry to the In-House Recruitment Expo is FREE for individuals who register here.
Find out how the likes of IBM, IKEA and Siemens
drive hiring excellence with SocialTalent
---