Keep up with the latest hiring trends!
/
/

3 Tips On How To Become A LinkedIn Influencer
3 Tips On How To Become A LinkedIn Influencer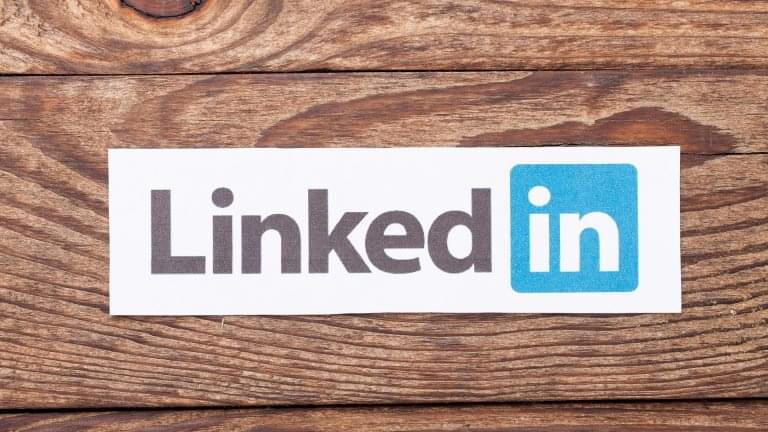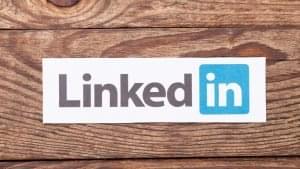 The best sales people never look like they're selling anything at all. For sales people, it's important to have the ability to form long-lasting relationships with potential buyers and ultimately earn their trust. When it comes down to your online sales method's it's important that you present yourself in a professional manner, as well as being able to offer your client  valuable insights into what you do.
So how do you go about expanding your sales pipeline in an increasingly competitive world? The key to success is being able to stand out from the rest, and here's how you do it. You've got to exhume confidence in yourself and in your work, otherwise you won't come across as trustworthy – remember you are your own personal brand! You're a different person, you have a different background and different interests. That's what makes you unique! Translate what makes you different and initiate these differences when it comes to launching your own personal brand. Being you humanises your online presence, and most importantly, it's what makes you interesting!
Here, we focus on how to optimise and refresh your LinkedIn profile to make it the ultimate social selling tool, and what steps to take when trying to attract those potential prospects. It's time to seal the deal!
#1 Fit The Frame
It's important to frame yourself the way you want to be perceived. Remember, you aren't just your business card, you are all the things online and offline. You're not just a salesperson, you're a father, a mother, a son, a daughter. The point is you are many things, and it's these attributes that make you truly unique as a person, never mind a salesperson. As a salesperson, you want to have the best frame around you.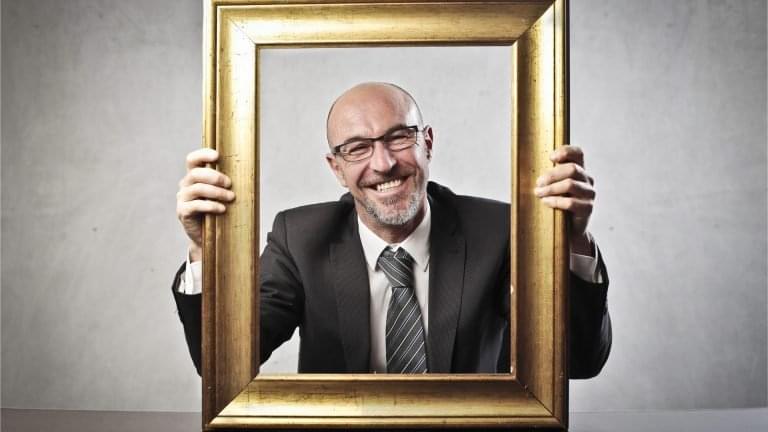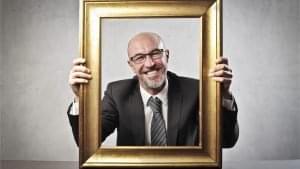 Think about it like this, Imagine if you were approached by two salespeople:
1. Dave has an empty LinkedIn profile with no photo, information or history to speak of.
2. Linda has a profile with over 500+ connections along with a detailed portfolio of her experience.
Which one of the two would you favour? Chances are you'll end up choosing Linda. Why? Truth is you don't know either of these people, but the fact that Linda has taken more time to fill in the finer details automatically gives you a positive perception of that individual.Whereas many won't look twice at Dave's profile due to him not having sufficient information, thus giving you nothing to engage with.
Therefore, when clients or prospects are visiting your profile to make a judgement about who you are and what you have to offer, make sure that they're seeing you in the best possible frame.
#2 Measure Your Success: LinkedIn SSI
You want your customers and prospects to see you in the best possible light and like we mentioned in the point above, we want them to see the true you! As a brand, it's important to measure your success and how well you're performing. Salespeople who excel in social selling are 51% more likely to exceed their sales quota. It's due to this massive potential that measurement of social selling is all the more important. Empowering salespeople with industry related knowledge can help them construct clear goals, and ultimately, assist them in becoming a better social seller.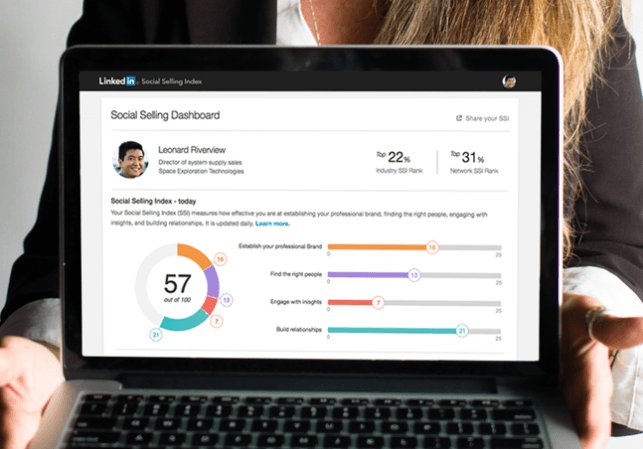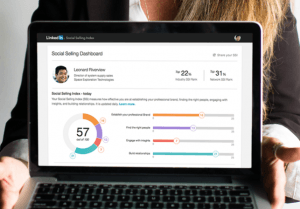 The LinkedIn SSI (Social Selling Index) tool gives you the ability to see where you stand when it comes to social selling and allows you to see how you're performing on each of the four elements of social selling –
Establishing Your Professional Brand
Finding The Right People
Engaging With Insights
Building Relationships
Have a look for yourself and see how you stack up against competition by checking out the Social Selling Dashboard.
 #3 Publish Blog Posts On LinkedIn
In addition to posting updates on your LinkedIn profile such as thoughts, articles and links, it's also important to publish long-form posts using LinkedIn Publisher. LinkedIn are always looking for contributors to post professional insights on their platform and it allows you to establish your professional identity by expressing your opinions. What's great about using LinkedIn Publisher is that LinkedIn prioritises the content published from it over any other medium. When on your LinkedIn newsfeed, rather than share and update, select 'Publish Post'.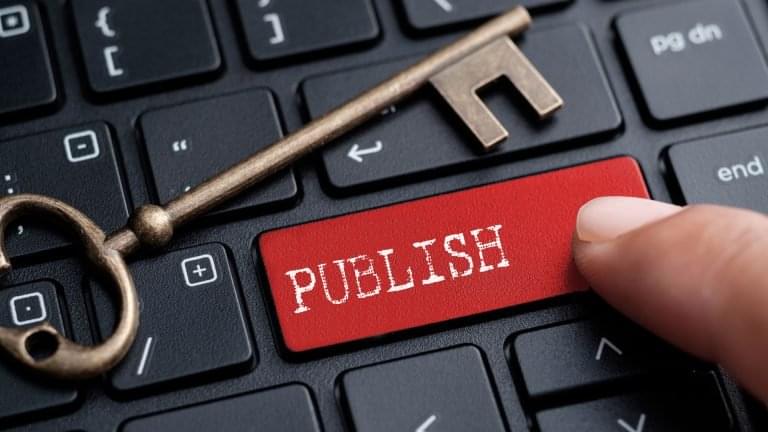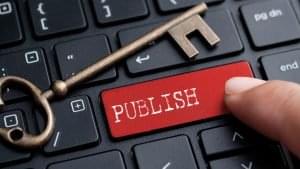 Remember, you're able to add a banner at the top of your post. Canva is a really useful tool for creating visually appealing images to display as banners on your LinkedIn blog post. Choose a banner that will catch the eye of readers, pick a headline that will grab their attention, and then all that's left is sharing your opinion with your audience. To further enhance your blog post, remember to vary the content. Add a mixture of text, images and videos to keep readers engaged. When setting out on writing your blog post, make sure to write about something your audience is interested in.
You want to stand out as a thought leader so make sure to post things such as:
Sector-specific Infographics
White-papers
Industry News
Now it's time to put what you've learned from this blog into practice. If you'd like to learn more about Social Selling, then why not check out our Social Selling Learning Platform to help you pave your way to becoming a Social Selling guru.
Find out how the likes of IBM, IKEA and Siemens
drive hiring excellence with SocialTalent
---