Keep up with the latest hiring trends!
/
/

4 Essential Tools For Awesome Social Selling
4 Essential Tools For Awesome Social Selling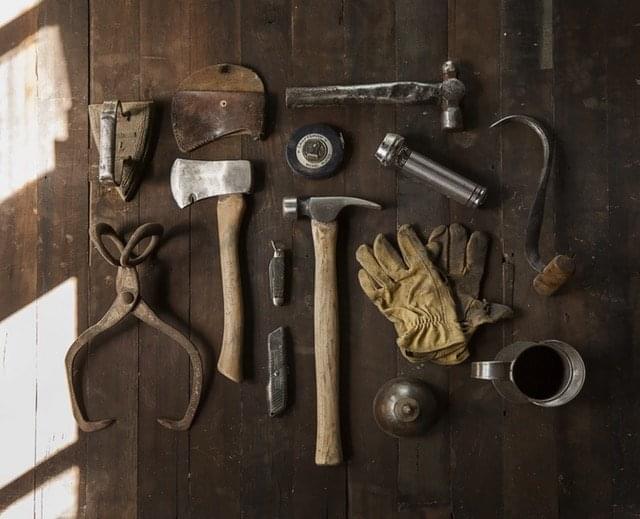 As we delve into the world of social selling it's important to remember that as we uncover all this new selling potential we must remain focused. To make the most of your social media activity and build up a healthy web presence take a look at the tools that can help you reach your potential customers and then nurture a meaningful relationship with them
Scheduling Content
We live in a busy world. We live in a busy, demanding world. The internet never sleeps and there is a potential for a never-ending stream of content for your audience to lap up. How can you possibly keep your audience and potential customers satisfied?
Using a social media scheduling tool allows you to plan your social media posts far in advance. You can schedule tweets, Facebook updates or LinkedIn posts to be published so you can be sure your followers have access to amazing content, even while you're busy doing other work.
Hootsuite
Hootsuite is available as both a free and paid service. Not only can you schedule your posts in advance it also provides interesting insights and analytics that allows you to study your audience's engagement with your posts. This means you can tweak things like the language you use or the time you post. This way you can maximise the potential of your posts appealing to your greatest audience.
The free plan allows you to manage three social media accounts and also gives you access to some basic analytics. The paid versions of Hootsuite allow you to monitor a wider audience and follow global trends on social media so you can keep tabs on the global talking points.
Hootsuite makes social media posting super easy and intuitive, even if this is the first time you've ever used any type of support platform for your business.
IFTT (If This Then That)
IFFT is the best friend of recruiters all over the world. This amazing little tool helps you promote your brand and your company brand by . IFTTT allows you to set triggers between an action and your social media accounts. Imagine being able to share content from your favourite recruitment blog straight to your social media followers.
IFTTT  can help you build a consistent presence on social media and who doesn't want a reputation for being the go-to person with all the latest tips, tricks and info about all things recruitment!?
CRM
Nimble
Nimble is one of the most intuitive CRM (customer relationship management) tools on the market. This nifty tool helps you keep track of all your engagement across ANY social channel e-mail, Twitter, LinkedIn etc. This means you can watch your relationship with potential new customers grow and turn into legitimate sales opportunities.
This CRM is perfect for social selling as it helps you engage with your audience where they are most active. Some people love e-mail, some might not have a Twitter account- to Nimble it doesn't matter. It will automatically track your conversations wherever they happen. It integrates with Salesforce. One of the most beautiful features is the fact that you don't need to keep pulling up Nimble to view a profile (we have enough tabs open thank you very much). The Nimble sidebar pops up whenever you visit a social profile that will help you find other social accounts linked to this prospect.
It makes pulling data from social profiles simple and it's no wonder sales teams all over the world are falling in love with it. Monitor your deal pipelines and build relationships with customers all over the world- what's not to love!? It is available to trial for FREE.
rFactr- Social Port
Social Port is the tool that streamlines sales teams and improves leads all through optimising your social selling techniques. Another tool that is very easy to use and navigate, Social Port helps your sales team share the right content, with the right people, at the right team. It makes content sharing super easy and brings the marketing and sales teams closer together to help get those valuable deals over the line. Share content with your sales team for them to share seamlessly. This gives your marketing team more time to market and your sales team more time to sell, all while giving your audience amazing content!
These Tools Help You Help Yourself
All these tools contribute to your social selling strategy but it's important to remember that relevant content is key. There's no faster way to ruin a social relationship than with spam and poor quality content. Take time to invest in quality content that your audience will find relevant. This is what will grow your numbers and help you boost your social media presence.
If you are not in a position to create vast quantities of your own content then take time in choosing the articles and posts from other sites that you want to push out. To become a thought leader with legitimate authority you should always check content and sources so you know you can be proud of what you share. Your audience will thank you for it and the numbers will prove it!
Take The First Step
Learn more about the art of social selling with our in-depth learning programme that will help you learn the best practice for all the steps of social selling from prospecting to building your own brand. Check out Social Selling today!
Find out how the likes of IBM, IKEA and Siemens
drive hiring excellence with SocialTalent
---