Keep up with the latest hiring trends!
/
/

How to: Unleash the Power of 'The Talent Graph'
How to: Unleash the Power of 'The Talent Graph'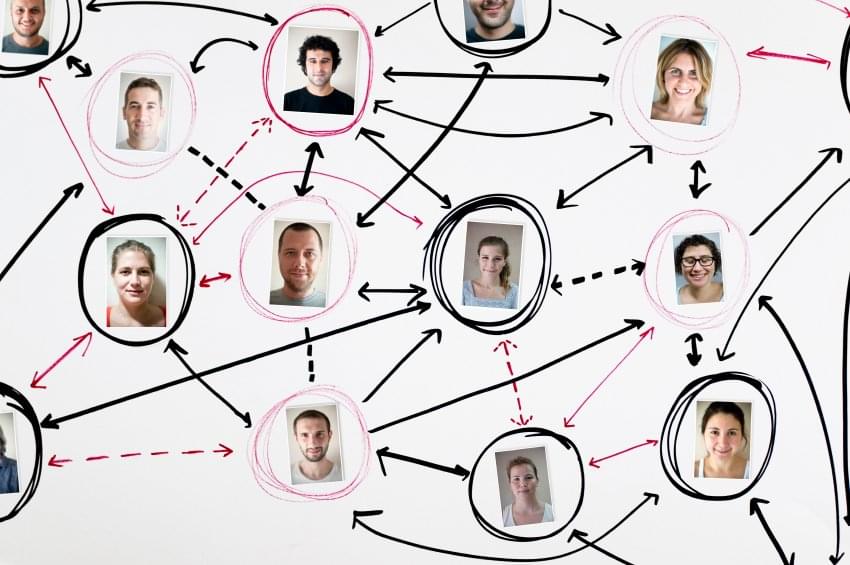 What if I told you that you already know every single candidate you will place next year?
Well, that's exactly what I and about 50 other keen HR professionals were told in one of the packed breakout rooms, at this year's HRTechEurope conference in Amsterdam two weeks ago.
Yes, SmartRecruiters CEO, Jerome Ternynck, claims that because "we have unlimited leads via our social connections" we are already connected (via our "employees' network") to every single candidate we will hire next year. It's a rather extraordinary, yet completely plausible theory that Jerome refers to as 'The Talent Graph', and he believes its potential to source incredible candidates is unprecedented, but only when the Graph is leveraged correctly. But while that all sounds wonderful and we'd love to harness any power that led us to source better candidates, what the hell is 'The Talent Graph' and how can we be sure we're leveraging correctly?!
What is the Talent Graph?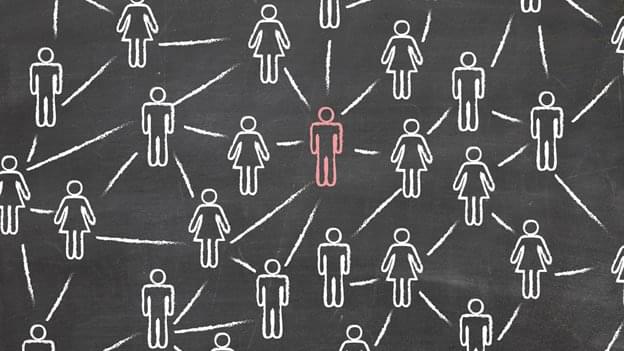 The Talent Graph refers to the network of talented connections each of your current employees has. The idea being that each of your employees has a distinct network of talented friends, former work colleagues and family members, and you can tap into it when looking to fill open positions within your company at various stages of the recruitment process. You must keep in mind however, that your Talent Graph is a network, not a database and the real value it holds is not in the individual people within it e.g. Sophie in Accounts, but in the connections Sophie has in her extended network.
How can the Talent Graph be leveraged?
The simple answer, as Jerome put it, is to "connect the dots". Connect the dots between the best potential employee for the job and your current staff members.  And the best way to do that is by turning every employee in your firm in to a recruiter/sourcer, giving them the opportunity to be apart of the recruiting process, and determining if you can leverage any existing relationships between potential candidates and your current employees.
This can be done successfully in 3 ways:
1. Social Discovery
"Do you happen to know someone with 3 years experience working in a Pharma Sales environment with a medical background?"
Social discovery involves asking your current employees whether they know anyone in their network who would be suitable for the position you're currently looking to fill. Simple as. Turn your employees into recruiters and sourcers by asking them to refer a connection of theirs, they believe to be a suitable candidate for the role and a good fit for the company.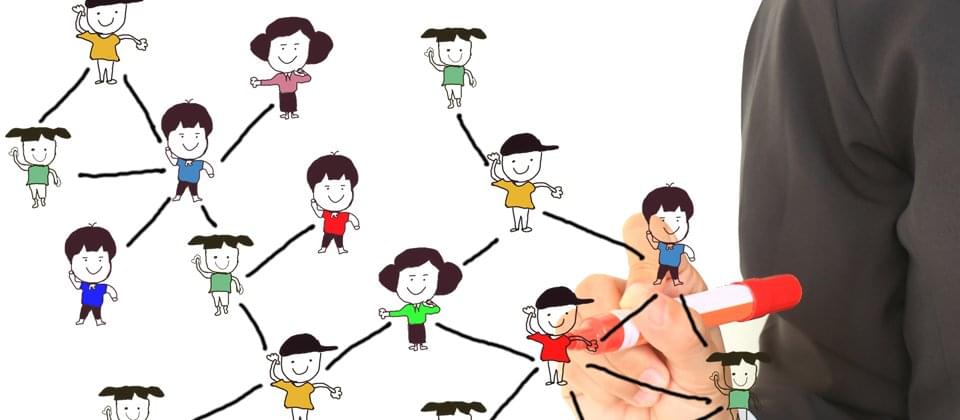 From a statistical point of view, referred candidates are two times more likely to get a job interview and 40% more likely to be hired than other candidates. Referral hires are also, on average, the most productive employees, producing an average of 25% more than employees from other sources of hire.
But there are 2 very important things you need to remember before you embark on any social discovery efforts:
You must make it as easy as possible for your current employees to refer their connections. Any barriers or red tape will discourage referrals very quickly and you will find yourself right back at square one. Be sure to have a process in place, by which employees can easily recommend a connection.
You mustn't, mustn't, mustn't hold it against a current employee if the candidate they refer doesn't work out. Your employee did what you asked them to. They took the time to think of and refer a connection of theirs and in order to have done so, they must have believed that person would be suited to the job. So, if their connection does not work out, it should not be a reflection on your current employee.
2. Social Sourcing
"I see you went to school with Joe Bloggs, would you be able to introduce me?"
Social sourcing (in this context) involves using your employee network to gain introductions to potential candidates you feel would be a good match for your company. In this instance, you have been able to see that an employee of yours has a connection to a candidate of interest to you. You now wish to use that connection to gain an introduction to that candidate.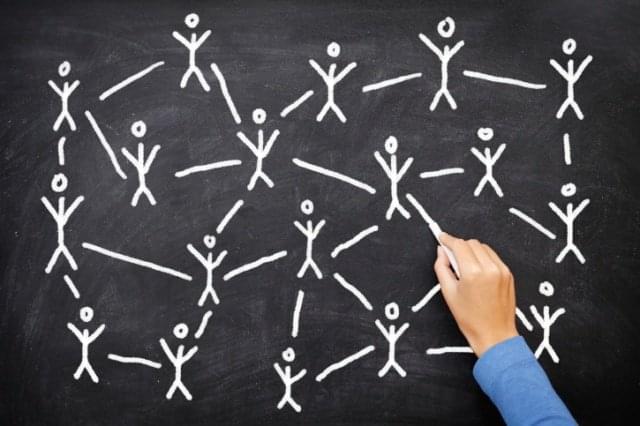 Being able to contact potential candidates via an introduction from someone they know, is 10 times more effective than sending them an InMail or cold calling. In fact, 78% of employees report that information from those on the inside is influential when deciding where to work. Passive talent especially is more likely to consider an opportunity (they otherwise wouldn't) if a friend presents it, so gaining an introduction can be of tremendous value. Potential candidates will be put at ease if they know a trusted connection has recommended that they should speak to you.
It is exceptionally important however, to respect the network chain. And by that I mean, it is imperative that you never go over a current employee's head and use their connection to contact a candidate without their permission. Make sure your employee is completely comfortable with you mentioning their name to any potential candidates, before you do so.
3. Social Screening
"Joe just applied for the Pharma Sales role. I saw you guys worked together in Acme Ltd. Would you recommend him?"
Social screening involves leveraging your employee network to gather feedback on a potential candidate.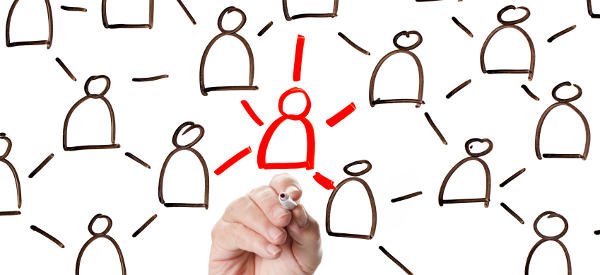 The quality of your employees, determines the profit of your business. So, it's important to note that referrals have a 25% higher retention rate than hires from other sources. Which makes them a very attractive prospect. If one of your trusted employees is able to confirm whether or not a candidate is reliable, it will save you having to perform expensive and extensive vetting procedures.
Key 'Talent Graph' Takeaways:
Remember, you are already connected to the candidates you will hire next year via your employees' networks. Leverage those networks in the right way and you have one powerful resource on your hands when it comes to finding exceptional talent.
As a result, all of your employees can be and should be part of your company's talent acquisition efforts. Your employees are your best recruiters.
The Talent Graph can be utilised most efficiently and successfully, by using it to:
– Discover potential candidates – asking current employees to recommend someone they know and trust for the role.
– Engage with potential candidates – asking current employees to introduce you to or set up a meeting with a candidate you've earmarked, but that they know either personally or professionally.
– Vet potential candidates – asking your current employees whether or not they feel a candidate you have found and they know, is right for the job and if what they claim on their CV is true.
Remember to that candidates are doing the same when it comes to your company! They will already be asking your current employees (if they know them) what it's like to work for you.
Sourcing candidates using The Talent Graph, brings the recruiting process back to it's roots as a social activity.
And finally, 88% of employers have said that employee referrals are the number one source of "above average candidates".
Find out how the likes of IBM, IKEA and Siemens
drive hiring excellence with SocialTalent
---