Keep up with the latest hiring trends!
/
/

It's Tech And Tools In This Week's Recruitment News
It's Tech And Tools In This Week's Recruitment News

Every Monday we bring you the latest trending news in the recruitment industry. This week, we focus on the how  Ph.Attraction's new innovative tool, Feebee, can help enhance your company's brand. Also, we take a look at Deloitte's extreme recruitment tactics, as well as how chatbots can increase productivity within the workplace.
Ph. Attraction Launch Feebee
The team over at Ph. Attraction have recently launched Feebee, a tool designed for businesses to gather user feedback based on their content experience, whilst also rewarding users in the process. Building a relationship between your brand and your audience can be a struggle, but Feebee supplies you with handy tools to enhance your brand image. By using Feebee, you can listen, refine and improve content, and it's incredibly simple to use!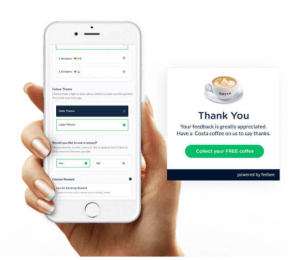 By using Feebee's real-time analytics, you can monitor how your audience feel, and make adjustments where needed. Feebee also provides four different question types so that you can gather important user feedback. Question types include:
1. Simple stacked questions – Effective for testing and measuring the different audience engagement levels across your website.
2. Multi variant questions – Great for testing calls to action or lead generation hooks
3. Time released questions – Perfect for matching up with seasonal offers or rejuvenating pages that receive consistently high volumes of traffic.
4. Survey questions – Notifies you of any feedback from particularly invested audience groups, as well as offering valuable user incentives.
This slick tool is a must for businesses looking to increase brand reputation. What's better again is that Ph.Attraction are offering Feebee for FREE to the first 1000 users who sign up. It's a no brainer!
Retaining Millennial Tech Talent
Millennials are gathering in numbers and flocking into Silicon Valley in search of jobs. With the groups of talent coming through the doors at Silicon Valley, it's now up to other companies to look at innovative way's to attract an retain talent. Competition is intensifying especially within the tech sector, and a recent study from Burning Glass showed that programming jobs are growing 12% faster that the market average.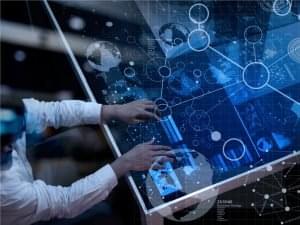 Deloitte has now decided to re-shape its employer brand to compete against companies situated in and around Silicon Valley. How? By rejigging their recruitment strategy to attract a wider range of top quality candidates, with the hope that they will thrive and succeed in Deloitte's working environment. Tech consultant for Deloitte Canada, Joshua Kho, commented on how they needed to change their approach when pursuing top talent by reverting towards "extreme recruiting". Here's why it works:
1. Fit The Process To The Person
Every occupation is different, therefore should we be using the same techniques for each profession? Of course not! Furthermore, changing the process is important in this case so that you can cater for talent. For Deloitte, Hackathons have worked to their advantage. Kho said "We wanted technically literate talent. Why try and fit the person to the process when you can change the process to fit the person. Hackathons allow us to see how talent will perform under a compressed and difficult timeline. We view their actions, how they think, how they react, how they build, how they problem-solve — all in the artificially created stress brought on by their limited timeline."
2.Culture Fit
Hackathons lead the way for generating new ideas. It can be hard at times to maintain a culture fit between two offices. Hackathons can help combine technical skill and culture. Mix the two together and you've got the perfect recipe for success. To be successful at a hackathon one's ego must be left at the door, and the individuals who succeed are those who want to solve complex problems. Also, someone who can interact efficiently with a non-technical member off staff, taking onboard the feedback given are also taken into account.
"I can sit in a hackathon and at the end of it, know that the students who excelled here will excel in front of a client, excel in solving that client's problem, and have the confidence to know that those solutions will be delivered within the tight timelines," says Kho.
3. It allows for generational differences in recruiting
Millennials and Generation Z have hit the tech scene in numbers. As Kho puts it "This generation — we, the so-called 'impatient' ones — are looking to have an impact, to have responsibility, to change the world,". With that raw tenacity and eagerness to make change, it's important to offer exciting and challenging opportunities to the emerging talent. A recent Gallup survey outlined how 87% of millennials value professional career growth in a job. Therefore, give them an incentive to grow, which will only result in increased productivity and success for the business.
For more on extreme recruiting see Entrepreneur's article here.
Chatbots Play Their Part In Recruiting
Artificial Intelligence is emerging as a frontrunner this year with regards to how we're shaping our work environment.  There's no denying that AI has increased production levels within the workplace and it seems to be doing just that within the recruitment industry. Chatbots provide real-time time interaction and have been programmed to troubleshoot specific problems.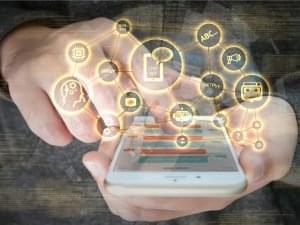 According to CareerBuilder's data, 67% of jobseekers reacted positively to being consistently updated throughout the application process. A definite advantage in using a chatbot is that they keep the applicant engaged throughout the application process, providing the candidate with somewhere to turn if in need of assistance. Another advantage of using a chatbot is that it can free up time for a recruiter, especially when it comes to candidate Q&A's. This way, they can place more qualified candidates through the pipeline for recruiters to review.
And finally, chatbots save money. A study by BI intelligence found that by using chatbots in customer service, saves an annual figure of $23 billion. With the chatbot's ability to multi-task by scanning through thousands of resumes and dealing with multiple candidates, there's no doubt that they will assist recruiters in finding top quality candidates.
So what technology do you think is going to make the biggest impact in recruitment? Let us know on our Twitter and give us your thoughts.

Find out how the likes of IBM, IKEA and Siemens
drive hiring excellence with SocialTalent
---