Keep up with the latest hiring trends!
/
/

The 100 Most In-Demand Employers Worldwide of 2014 (Infographic)
The 100 Most In-Demand Employers Worldwide of 2014 (Infographic)
As the end of the year draws ever closer and we can start to see the first glimpses of 2015 on the horizon, I feel it's time to reflect on the year that was 2014. Specifically, in this case, on the most in-demand employers of the year, where they come from and what industries the occupy according to LinkedIn.
Based on over 35 billion interactions between companies and members on LinkedIn, companies are ranked based on LinkedIn member awareness of a company (e.g. how many people have viewed your employees' profiles within the past year) and engagement on LinkedIn (e.g. how many members have followed a company's Company or Career Page within the past year). Higher talent brand awareness and engagement among members on LinkedIn in this case, equal a more effective talent brand and a higher In-Demand ranking.
The rankings cover 17 countries, 59 cities and 33 different industries.

Top 11 – 30: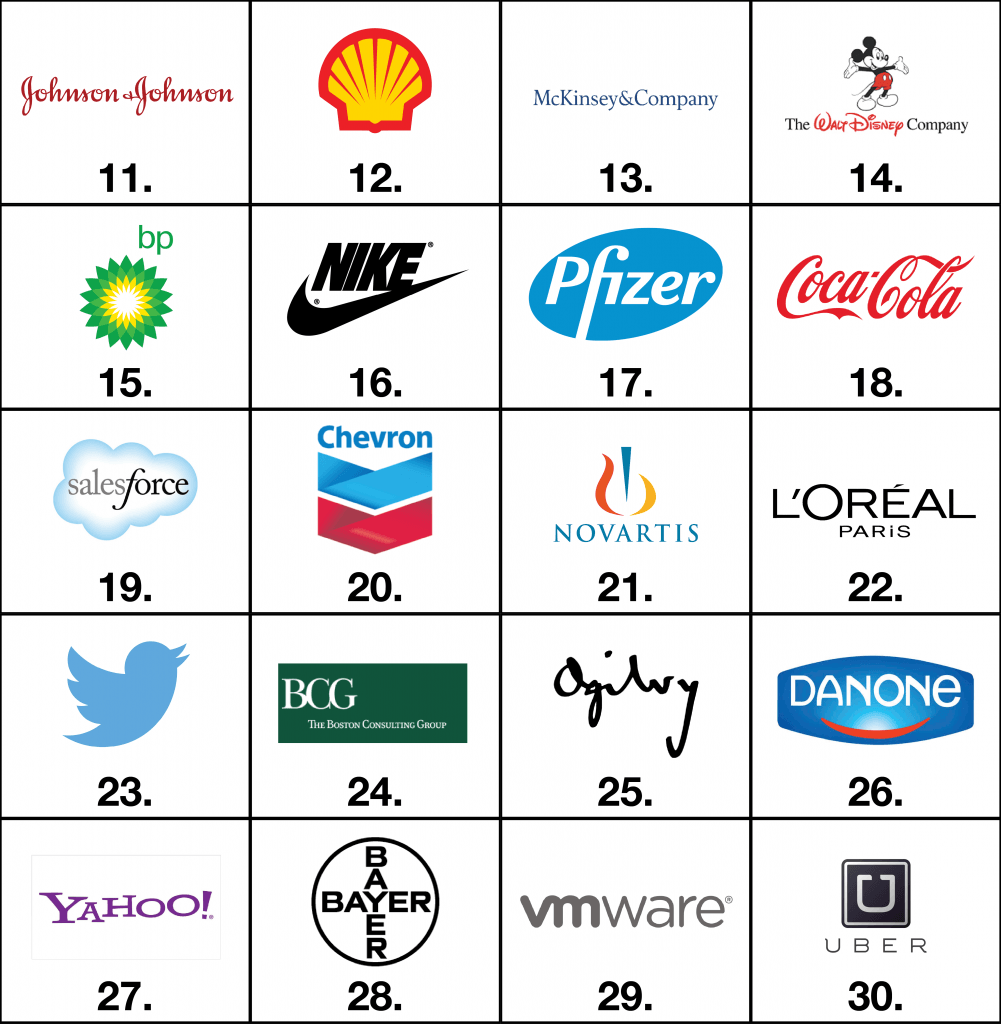 Discover numbers 31 – 100 on the LinkedIn blog.
Top Takeaways:
2014 was the year of the 'little guy'. Small companies such as Netflix, Spotify and Uber all moved up places this year, and 15% of all In-Demand Companies have less than 5,000 employees.
Tech 'disruptors' are getting stronger. Tesla, Netflix, Spotify, Uber and booking.com all climbed several places this year.
Surprisingly, it was Oil & Gas sector and not the tech industry that dominated the list. In fact, Oil & Gas companies appeared over 50% more than IT companies.
Salesforce.com is the first Software as a Service (SaaS) company to crack the Top 20.
After 20 years in business, Yahoo! has finally made it onto the list and within the Top 30 at number 27.
Find out how the likes of IBM, IKEA and Siemens
drive hiring excellence with SocialTalent
---