4 Interesting Recruitment News Stories to Kick-Off December - 5th December 2016

In recruitment news this week:
A New App is Tipped to Revolutionise Recruitment
Ben Maughan, the Marketing Director of a brand new app called HiUp (launched last week in Newcastle in the UK), has claimed that the app will "do for the recruitment industry what Uber has done for taxis".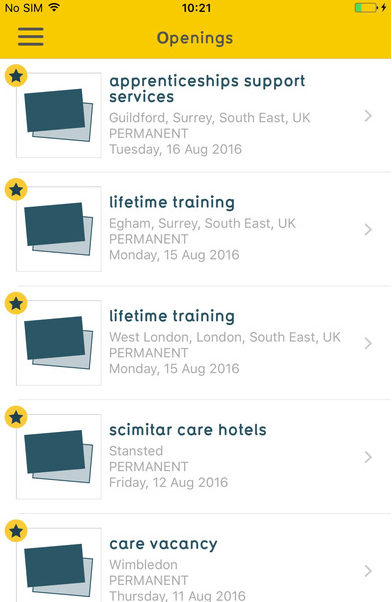 The new app lets users create a virtual CV and then finds them jobs that align with their specific skills and experience. The app also discovers training programmes the user can take to improve their skills, and their employability as a result. And according to Maughan, the results from the app that was initially designed as a health and safety training app for Tesco by Irish businessman Brendan Kavanagh, "have been unbelievable".
"HiUp was developed because we believed that the traditional recruitment agency model needed to be changed, as a lot of the time people were chasing work that they weren't qualified for. This app isn't just for jobseekers, however – it's a useful tool for recruitment agencies themselves to change the way they work and for training providers, colleges, and universities who can use the platform to deliver courses to people anywhere in the world. There is no doubt at all that we are revolutionising the world of recruitment and I'm delighted that we were able to choose the North East as the first place in the country to showcase HiUp."
Download the app here.
3 Insights Small Business Recruiters NEED to Share with the C-Suite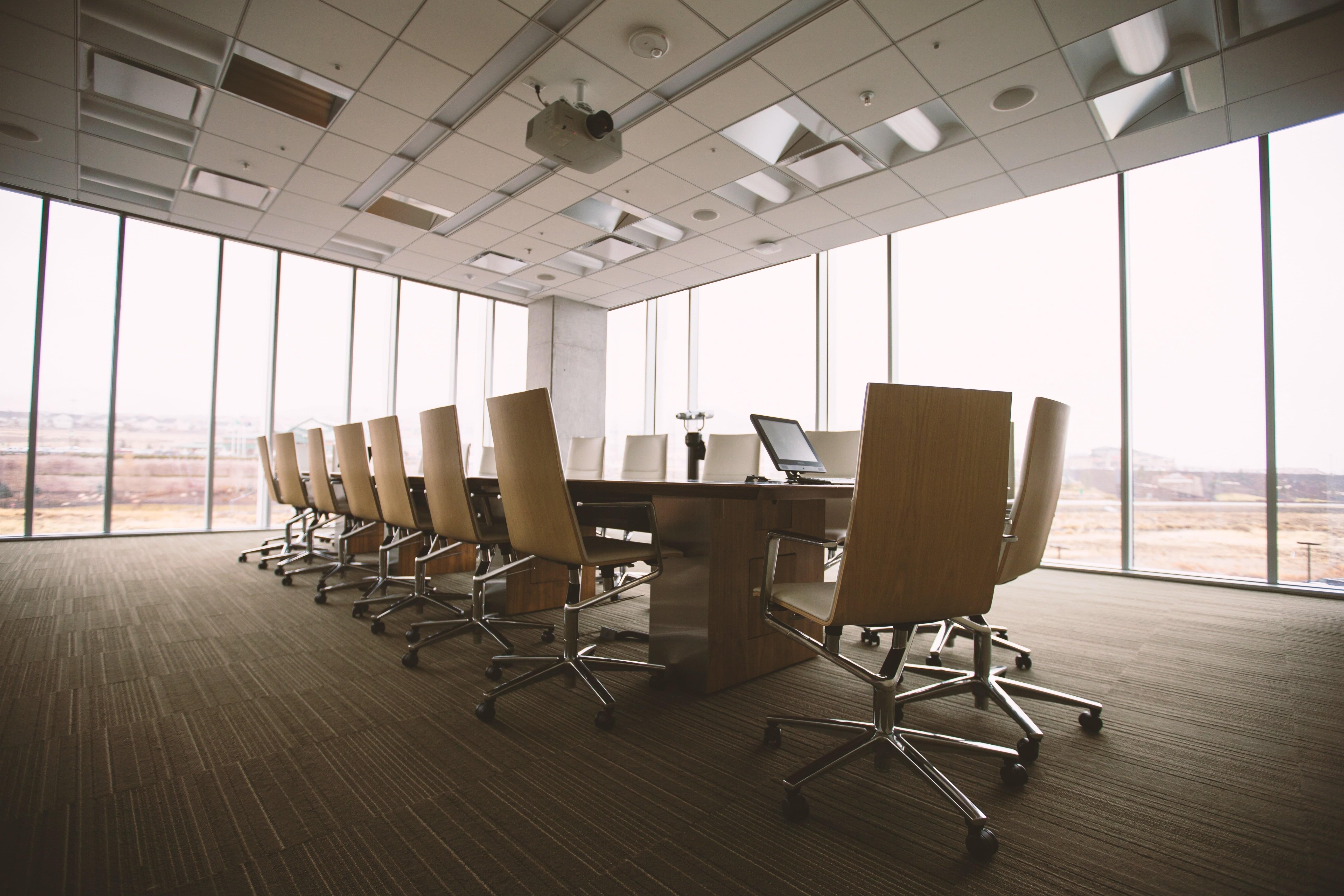 According to LinkedIn, in order to maintain C-suite buy-in for the recruitment function in small and mid-sized business there are 3 things you should be covering with them on a regular basis:
1. Where your recruiting success metrics stand and what you need to improve
LinkedIn's research tells us that there are 3 key success metrics that talent leaders in SMBs use to determine how they're performing:
Length of time new hires stay at the company
Hiring Manager satisfaction
Time to hire
LinkedIn recommend tracking these 3 metrics regularly, and making sure to report them to your exec staff. "That way, there won't be any surprises as they have constant visibility into the progress being made and can help identify and resolve challenges".
2. Data on the competitive landscape for the talent you need
It can be hard for SMBs to compete with larger organisation when their recruiting teams are strapped for resources, and the C-Suite doesn't have visibility into the talent market. "No doubt your boss is numbers-hungry," says Stephanie Bevegni, "so use data to get more resources and approval on hiring initiatives that have the biggest impact".
For example, use talent trend reports and industry reports to pinpoint locations where the supply of talent is higher than the demand. "This will not only set clear expectations with your C-suite, but also give them visibility into the potential hires that will move your business forward," says Bevegni.
3. The impact of good employer branding and where your peers are investing
LinkedIn's research tell us that 77% of talent acquisition managers at SMBs agree that their employer brand has a "significant impact" on their ability to hire great talent. "So after showing your C-Suite the data and insights into the growing competition, try asking for more budget for employer branding to help get a leg up over competitors," says Bevegni. "Show the breakdown of what you currently use your budget on, and where you'd like to invest if you had more freedom (in dollars and spending)". "And don't forget to show what your peers are thinking, and how you need to invest similarly to stay ahead of the competition".
[cta-blog]
What Does 2017 Hold For the Recruitment Industry?

That's the question Recruitment Grapevine posed to Toby Conibear, European Business Development Director at Bond International Software. This is what he predicted:
"From Brexit to the unexpected election of Donald Trump as the next US President, the political situation globally has changed. The resultant drop in company confidence, alongside fluctuation in financial markets and currency, has without doubt affected recruitment plans. Both candidates and companies are thinking carefully before making any changes," he said. "Recruiters need to understand market change and react accordingly," he continued. And in reference to Brexit, Conibear said "recruiters need to work with candidates and clients to dispel some of the myths and concerns regarding Brexit and focus on business as usual wherever possible."
Social media is becoming less popular among  jobseekers
According to research carried out by Bond International Software, "fewer candidates than we thought are actually using social media". Yes, results show that when it comes to searching for a job, "one in ten candidates would never use social media" and a further "40% would be unlikely or very unlikely to use social media". "And while it is perhaps not a surprise that 63% would be unlikely to use Facebook and 73% would be unlikely to use Twitter or Google+ to search for jobs, recruiters also need to know that just 30% would be very likely to use LinkedIn.
But Conibear believes that does not mean agencies should step back from social completely. He suggests that agencies first check out the demographic differences for their candidates. "Age and job type/skill really affects a candidate's likelihood to use social and the social platform of choice," says Conibear. "Organisations really need to understand how the market is changing and the specific platforms currently gaining traction with candidates."
Doubling-down on data protection
"After three years of debate, the new EU Data Protection legislation is imminent, with the final version of the General Data Protection Regulation (GDPR) legislation set to be implemented in 2018. With the threat of costly fines, coupled with the 'right to be forgotten', handling data is more challenging for the recruitment industry than ever before. Receiving a large fine can potentially be devastating for any recruitment agency, from not only a financial but also a brand perspective, especially if micro or SMEs. From defining data strategies to ensuring employees understand their role in data protection, organisations need to take GDPR very seriously indeed."
89 Year Old Job Seeker Finds Employment
An 89 year old former soldier, has seen his job seeking advert in the Herald Express newspaper go viral. Joe Bartley, who was widowed 35 years ago, wrote in the ad that he wanted to work for 20 hours a week and that he is able to do jobs such as cleaning, light gardening, and DIY. The reason? He was "dying of boredom" at home.
Bartley's work history indicates he worked as signalman for the Royal Signals of the 6th Airborne Division, a wireless operator between 1946 and 1948 in Palestine, and as a sign writer and coach painter for 7 years in France and Germany, before ending his military service in 1966.
But Bartley's job ad had done the trick! Speaking to ITV News, Bartley said "someone phoned me today from the Cantina Cafe in Paignton and said they might have something for me. I am going to see them on Thursday and told them I can clean tables or work in the kitchen. I am pleased I have been able to get the word out. I don't care if it is menial work – I am a working man and I just need a job."
The octogenarian has also been offered work as a handy man, however he turned down that offer for something "a little more permanent".
Want to keep up to date?
Join our 75,000+ subscribers who do!