4 Tips For Writing Emails That Candidates Want to Respond To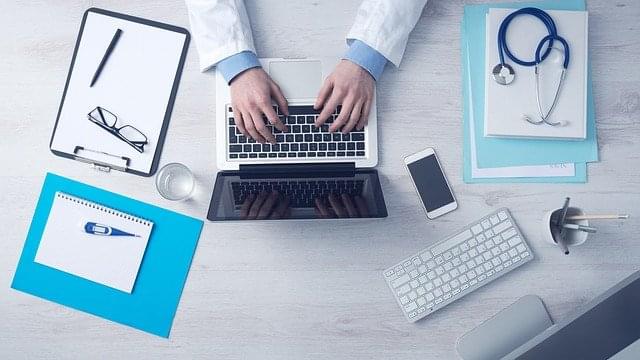 After you've spent hours sourcing ideal candidates and qualifying your most promising leads now comes the time the real recruiting begins.
Armed with your list of candidate names and e-mail addresses you can begin to craft the perfect e-mail that will kick off your contracting process.
There are plenty of specific techniques when it comes to e-mailing candidates but sometimes it's too easy to get caught up in the excitement of reaching out to candidates. Here are some general rules that may seem crazily simple, but trust us, not everyone follows them!
1. Candidates Are People Too, So Play Nice
When you've found someone who matches your job spec it's important not to get too excited. Your first e-mail is just an introduction. It should follow a super simple objective of making the candidate aware of you and your intentions.
Hey, I exist.
You exist.
Let's have a conversation
THAT'S IT.
So many recruiters bombard potential candidates with information and completely overload their first point of contact. Remember this candidate isn't aware that you exist, you want your first impression to be courteous and alluring.
Remember, it's not just a conversation between two people
The internet can be a fickle place and it is all too easy to share information. Even though you have specifically reached out to an individual with the click of a button they can share your message with the world.
"Recruiter shaming" is becoming a recurring phenomenon. Every week another post goes viral on LinkedIn or screenshot of a conversation is shared that gives recruiters a bad name.
There's an easy way to avoid this. ALWAYS BE NICE! Simple as. As Thumper in Bambi taught us if you've got nothing nice to say then say nothing at all.
2. Create  Subject Line That Magpies Would Like
Magpies are a favourite protagonist of nursery rhymes all over the world. They have one characteristic that everyone associates with them. They love bright and shiny objects. A magpie's attention is easily caught by something bright and engaging.
Appeal to your candidate's curiosity by creating a subject line that engages them and makes them open your e-mail.
Killer subject lines might be the only part of your e-mail your candidate sees so it has to make them want more
3. Talking To A Goldfish
From magpies to goldfish. If the black and white birds are known for their obsession with shiny objects then goldfish are equally renown for their short attention span.
We're not saying that your candidates can't concentrate for longer than 30 seconds. After all, that wouldn't make them the perfect candidate. What we are saying is that their time is precious. Your candidate's waking hours have to be split between family, work, hobbies, sleep and now strangers (you) filling their inbox e-mails about jobs they know nothing about.
Going back to our first point it's vital not to overload them with information until they have confirmed their interest. Then the conversation becomes more organic and natural as they begin to request more information about the company and role you are representing.
4. Everyone Is Different
The biggest mistake a recruiter can make is applying the same set of blanket rules to candidates from different industries.
People who are being recruited for IT roles operate in a different way to people who would suit a business development position. It's vital that you make an effort to understand their ways of working so you can approach them appropriately and maximise your chance of having a real conversation.
For example, job boards are now redundant when it comes to hiring developers and other sources like GitHub and StackOverflow are far more reliable for developer roles. StackOverflow have invested time into helping recruiters who are new to the IT recruitment role by creating useful guides to follow when it comes to recruiting on their site.
Want to get even more tips and tricks about engaging with candidates? Sign up for a FREE 48 hour trial of our learning platform and start your journey towards becoming a ninja today!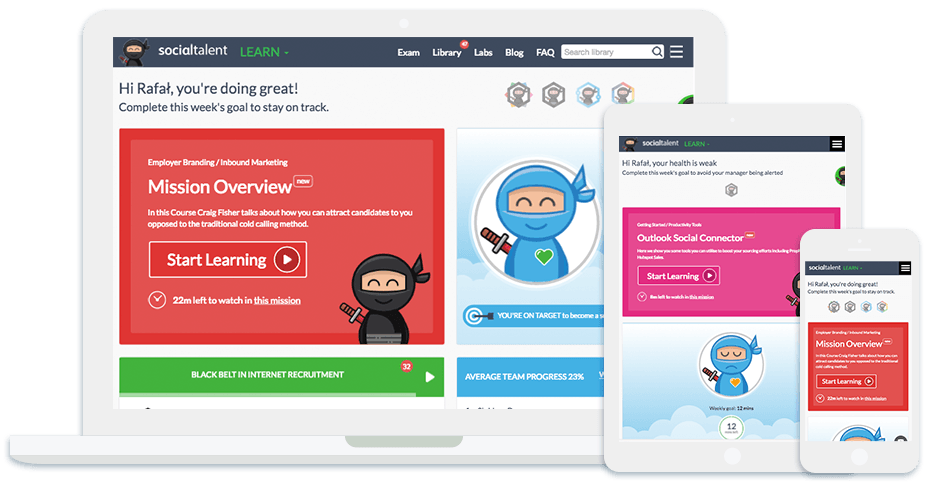 Want to keep up to date?
Join our +75,000 subscribers who do!