Keep up with the latest hiring trends!
/
/

5 HUGE Lessons Recruiters Must Learn from 2015
5 HUGE Lessons Recruiters Must Learn from 2015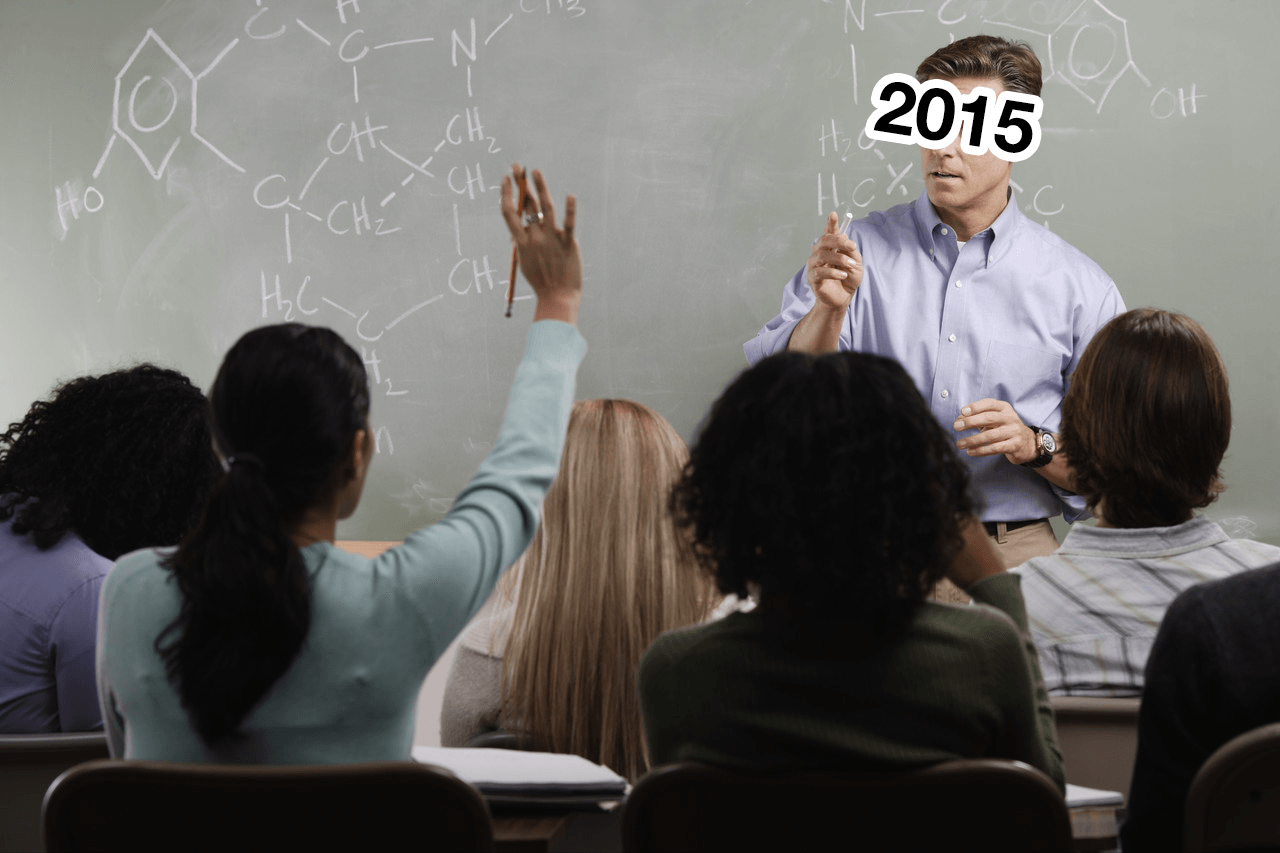 2014 taught us a number of lessons about the recruitment industry; mobile is extremely important when it comes to recruiting, today's job market is most definitely candidate driven, employer branding is an essential element of the recruitment process, job ads with images attract more candidates, and promises of a higher salary don't necessarily secure the candidate. All truly valuable nuggets of info that helped us step into 2015 empowered with knowledge and a clear idea of how we should tackle the year ahead.
So now that 2015 is coming to an end, what has this year taught us? What can we learn from 2015 that will help us hit the ground running in 2016? The answer? Plenty! 2015 with was choc-a-block with lessons to be learned, tips to take note of and techniques to be applied to how we go about sourcing and recruiting in 2016, and we want to make sure you didn't miss any of them:
1. Social Networks are going niche and private
Closed communities are the new places to share. From Whatsapp to Snapchat, we are seeing a MASSIVE trend towards posting niche content in private places versus more public sites like Twitter or Facebook.
***So what can all of this teach us going forward in 2016?
Recruiters need to start leveraging platforms like the newly revamped LinkedIn Groups, Snapchat, and the instant messaging app, Whatsapp. Each of these platforms offer recruiters the opportunity to connect with smaller, more engaged audiences of people.
On October 14th, LinkedIn began undertaking a massive overhaul of its current Groups feature. The new version saw a number of changes being made to the platform including the fact you can now join 100 groups instead of just 50. But the biggest and most important change to the Groups feature was that all Groups have now been made Private and that all SubGroups are now Groups in their own right. There are also now Unlisted Groups, top secret Groups that will not appear in search results, or appear on personal profiles (unless one of your fellow Group members looks at your profile), and they will not be listed in the LinkedIn directories. Therefore, in order to view group conversations and participate in them, you will now have to be a member of your preferred Group.
As a result, spamming has been reduced and the quality of conversation in each Group has improved. Conversations have replaced Discussions, and there's a BIG emphasis on conversation! From now on, if you want to be active within a group then consider these types of posts; questions, opinions, educational pieces or entertaining pieces. And everything must be super customised to the Group you're posting in otherwise you will find yourself being kicked out by one of the Groups members.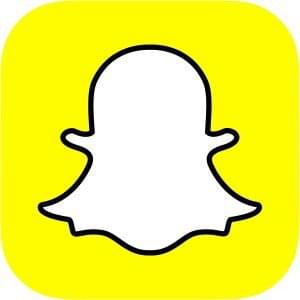 In 2014, the use of Snapchat in recruitment put all the emphasis on the candidate. That changed in 2015. Nowadays, if you're still only using SnapChat as a method of creative job application, you're missing out on it's potential as a recruitment tool… big time. What 2015 has taught us is that SnapChat's primary niche as a recruitment tool now falls firmly into the employer branding category. Along with other visually based social media channels like Instagram, SnapChat is slowly but surely becoming an incredible vehicle on which to present and show off your employer brand to potential candidates.
"Snapchat is very much built for storytelling" says SnapChat influencer Branden Harvey, and as we all know by now thanks to J.T. O'Donnell, "by telling stories that showcase how a company operates and what makes it special, brand awareness is created. When those stories focus on things potential candidates desire in an employer, it becomes Employment Branding." Therefore, the two things go hand in hand. You need to tell the story of your company and its people and SnapChat lets you tell it. "When you do anything every single day and make it public it builds an audience", says Harvey. "All the content I'm creating is very focused on in-the-moment stuff, which I think my fans really relate to". And guess what? You can build a following of really relevant and engaged candidates using SnapChat too. Here's 5 unique ways to tell your company's story on SnapChat to attract great candidates and build your employer brand.
6 of the top 10 most-used apps globally are messaging apps, reports MDG. Therefore, it's time to seriously consider how you can integrate messaging apps into your recruitment process. But how can you use instant messaging apps to assist on the recruitment process? Social-Hire.com see an opportunity. According to the site, for a smooth workflow, "employees need a way to contact one another for immediate help. Delays in communication or misinterpretations can cost valuable time in errors and frustrate new hires". An instant messaging tool will "allow new hires to ask questions and clear up communication quickly, on-the-go". In other words, they believe instant messaging's strength as a recruitment tool lies within the onboarding process.
And we'd have to agree. We set up our "Social Talent FTW" Whatsapp group just under a year ago and it's been a great way of welcoming all of our new hires into the company in a friendly, informal environment. It's also a great space for them to ask any questions regarding work, meetings, travel arrangements or company social events. We like to post pictures of where everyone is around the world as we travel to far-flung places for conferences and expos, company nights out and general bits and bobs that entertain us. We don't know where we'd be without! Drowning in emails probably!
2. Emojis have gone mainstream
You know something has hit the big time when even LinkedIn start integrating it into their new Messaging feature! That's how much of an impact emojis made in 2015. Similarly, when asked at Talent Connect Anaheim what kind of content are they producing to help build a digital presence, which has helped build their talent ecosystem,  L'Oréal's Vice President of Global Talent Acquisition, Frederique Scavennec and L'Oréal's Head of Talent Acquisition Lab, Zvi Goldfarb, answered by highlighting 3 types of content they produced, one of which included recruiting with emojis.
They began working with the colourful little images first, by asking their own employees to describe their job using only emojis. Here's an example:

The promotion proved popular, with Scavennec and Goldfarb asking themselves "why keep this internal?!" So they asked the public to describe their dream job in a tweet, using only emojis, and the response was impressive. Here's an example of the type of tweets they got: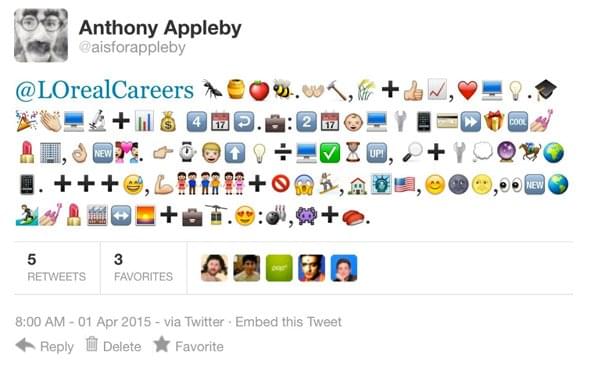 And here's the translation, in case you aren't fluent in emoji: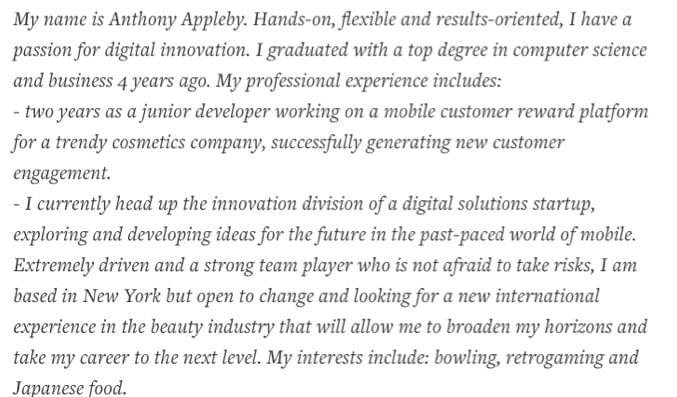 Once they got the tweets, they began "heat mapping" those responses by listing the most common emojis tweeted describing the perfect dream job of people in certain areas of the world. The results: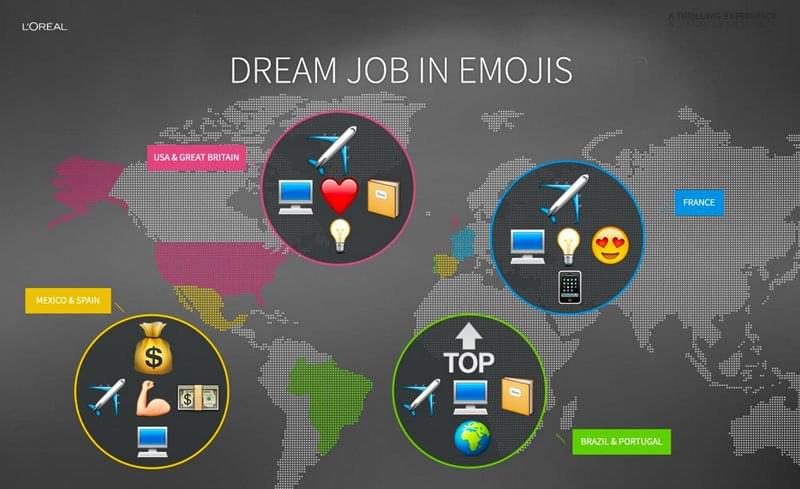 This proved a clever way to build buzz about L'Oréal and its recruiting team, while continuing to brand the company as an innovative and creative place to work. Win-win!
***So what can all of this teach us going forward in 2016?
At the very least, recruiters need to leverage the power of emojis to create emotional experiences for their candidates (a smile, a laugh etc.) in their communications, whether that be a job ad on a job board, an InMail or an email. We're even starting to integrate emojis into everything we do by using them in blog titles and, from January onwards, we're replacing the inspirational quotes on our business cards with emojis that sum up our lives and personalities. For example, Johnny Campbell's business card will now include this line of emojis under his name:

3. We are officially experiencing a "Purpose" revolution
"What the heck is a "Purpose" Revolution?" I hear you ask. Well, Imperative CEO Aaron Hurst is of the opinion that we, as a people, are entering our fourth economy. We moved from being "Hunter – Gatherers", to our first economy which was an "Agrarian" economy where we relied on farming, to our second which was an "Industrial" economy where we relied on machines and mechanisation, to our third which was an "Information" economy where we put an increased emphasis on informational activities and information-based  industry. Now Hurst believes (based on our changing societal needs) that we are entering the early stages of our fourth economy. We're evolving from an information economy to an economy of Purpose.
When Hurst mapped a number of trends happening in the economy and society, he found that the common denominator for those trends was people's quest for purpose. To enhance their relationships with each other, to do something greater than themselves and to grow as a person. As a society we're making the move from consumption to creation and experience. In other words, where previous generations were very focused on conspicuous consumption and consumption as a form of entertainment, new generations (Millennials) desire to be able to have experiences and to have more conspicuous consumption of experiences.
The purpose revolution was first picked up by the advertising industry, who have striven to drive purpose maximisation through experience marketing, like Coca-Cola did to promote Skyfall back in 2012:
***So what can all of this teach us going forward in 2016?
Recruiters need to start focusing on the "super purpose" of candidates rather than the self-reported stuff like salary, when it comes to pitching roles. For example, a candidate might tell you they want a better salary, but if you asked them why they wanted a better salary they'd tell you they needed a little more disposable income. If you then asked why they needed a little more income, you'd discover that they actually plan to propose to their partner this year and the extra income will help pay for a great engagement ring. Voila! You've found their "super purpose"! You can then use that knowledge to tailor your pitch. In this example, taking your role, it will help them get married. It doesn't get more emotive then that!
In 2016, it will be your job to find the candidate's need and sell to it. From now on, your pitch will not focus on career advancement, it will focus on why that candidate needs career advancement.
4. Big Data has given birth to Micro-Personalisation
Nobody wants a generic experience. That's why several industries are now trying to micro-personalise every experience for the individual, their mood, where they are and what time of day they're having the experience. Products, apps, you name it, are moving towards this model and they're doing it by leveraging the serious amount of big data about their customers that is now available to them.
***So what can all of this teach us going forward in 2016?
Start using big data to personalise your candidate communication! There are a number of tools currently available to recruiters that empower us to personalise our approaches to candidates by giving us detailed information about things like their unique communication style and skills. Take Crystal and Context Scout for example:
Crystal is a relatively new Chrome extension that analyzes public data to tell you exactly how to communicate with different individuals – with startling accuracy! Using personality detection technology, the Crystal for LinkedIn Chrome extension creates unique personality profiles for every person with an online presence, to show you how to communicate with them in the most effective way. In other words, it helps boost a recruiter's candidate response rate by helping them speak/write in the style preferred by their chosen candidate!
How does it work? Well, after installing the Crystal for LinkedIn Chrome extension, when you view a LinkedIn profile just click the Crystal icon to visit that LinkedIn user's full personality profile on CrystalKnows.com, where you'll learn the best way to communicate in several instances with that person, based on their unique personality. Take Holly's profile for example. On her profile it tells me with 76% confidence that she is "very loyal, ambitious, and accommodating, but it may take longer to earn her trust than most other people":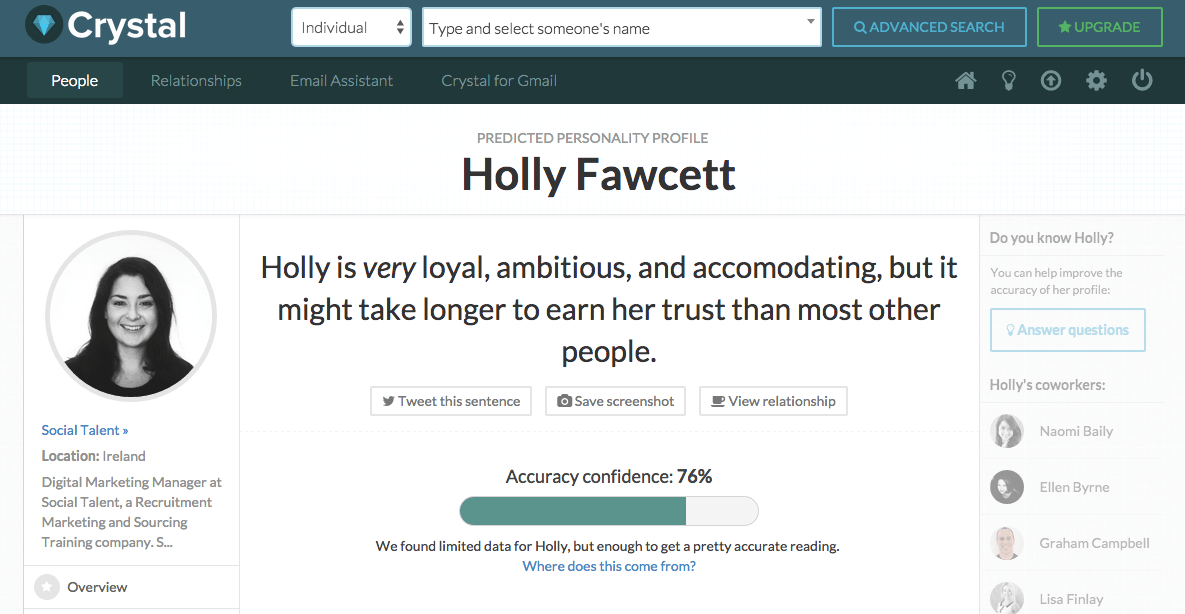 As a result, if we were contacting her via email about a job opportunity we would need to "state our purpose for the email in the first sentence", "point out personal connections like common friends or interests", and avoid overloading the email with "lots of extra information like links and attachments":

And when selling our job to her, we should "bring everything back to her career goal and how we can help her achieve it":

All exceptionally practical, insightful, useful and highly personalised information when trying to contact someone for the very first time about a role, I think you'll agree!
Context Scout is brand spanking new Chrome extension that works with LinkedIn in order to enhance your people search in 4 key ways.
1. Finds Contact Info – Context Scout automatically increases your coverage in finding that all-important contact information. Once it's found the contact information for the person you're viewing on LinkedIn, it verifies it across multiple sources, saving you time and InMail credits.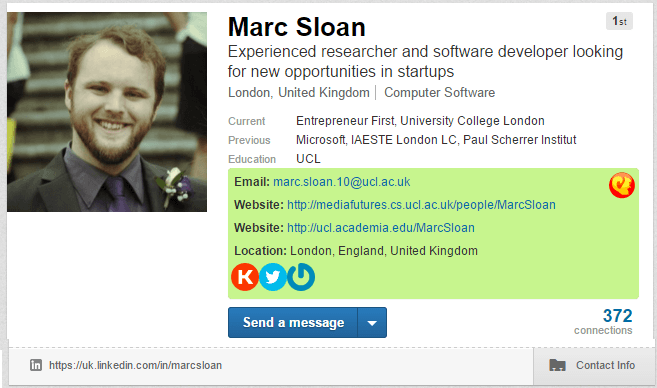 2. Skills and Endorsements Done Right – Talk about useful! Context Scout automatically validates LinkedIn technical skills by scouting the web for information that backs up what's on someone's profile. Yes, the extension automatically searches technical websites, such as Github, and research archives, like IEEE, to bring you all you need to know about a candidate right to their profile.

3. Expected Salary – Context Scout automatically enriches a candidate's work experience with industry and salary information from websites like Glassdoor. This gives you a clearer picture of the candidate's expectations right from the off.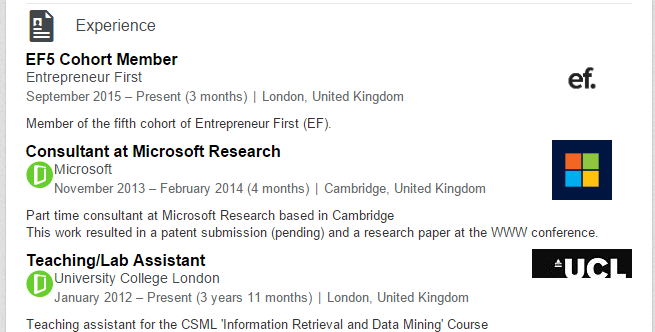 And if all that wasn't enough, the makers of the Chrome extension are planning on introducing several new features in the coming weeks including a tool to analyse people's Twitter feeds to show you how engaged a candidate is in relation to their skills. All of which gives you the power to completely personalise your approach to the candidate.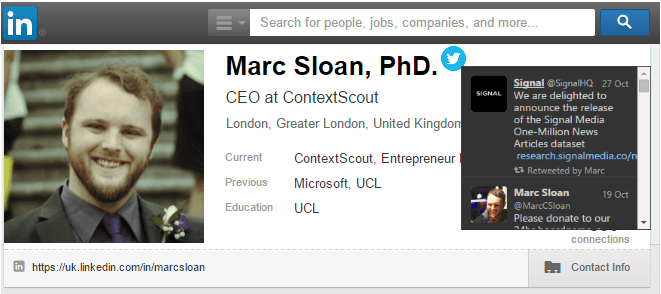 5. Everybody needs to be in marketing
Your credit control team needs to know how to create an amazing customer experience through behavioural nudges in their collection letters. Your manufacturing team need to understand user behaviour and be able to sell the company's vision to new teammates, their friends and family. Hiring managers are being provided with employer branding training and being taught how to negotiate/interview. We're moving towards specialism augmented with generalist skills where the developer needs to wear a programmer's hat but also a marketeer's socks!
***So what can all of this teach us going forward in 2016?
Recruitment marketing will be HUGE in 2016! As Greg Savage said in his blog article on the topic, "we have to understand that we are now marketing to candidates. Not screening them. Not advertising for them. And we have to use consumer marketing techniques to amplify our positive brand with a wide pool of candidates". Sure, you have your active candidates 'in the pipe' so to speak, but you also have your 'reservoir in reserve', that you are building relationships with, and funneling into your pipe for the future. And guess what? That means marketing! That means targeting appropriate content at candidates so they are interested in what you have to say. In other words, we have to identify them, connect with them, engage with them and then seduce them.
Going into business without a recruitment marketing strategy in 2016 is much like searching in the dark without a flashlight. Although you may think you have found the right candidates, you can't be sure unless you know you have uncovered all of them. Nowadays, companies are competing for candidates just as much as candidates are competing for jobs. Recruitment marketing enables you to network across many different platforms, in order to discover the perfect applicant for any given role. So rather than routing around, hoping that people will come to you, switch on the light and start connecting with the world today. Here's 3 ways you can get started on your 2016 recruitment marketing plan:
1. SEO is one of the most important tools for any business that operates online and a fundamental part of recruitment marketing. Without it, you are unlikely to reach the first page on Google anytime soon. Exposure is everything, especially in recruitment, where candidates are inundated with potential job matches every time they check their emails. Appearing in a search engine or job board's top ten results for a certain keyword places you miles ahead of those languishing on the next page down. Although applicants are willing to put in a bit of legwork, their interest is far more likely to be piqued by optimised job adverts early on in their search. Knowing the most common keyword searches in your industry enables you to match your adverts with what your candidates are googling. For example, a company looking to hire an administrative assistant might consider keyword variations along the lines of: 'admin assistant', 'secretary' or 'administrative aid'. Covering all your bases ensures that no one slips through the net.
2. People always return to brands they recognise, so if you don't spend any time working on your social media or blog, you can't expect candidates to invest their time in you either. If a quick google of your company name only throws up links to a poorly maintained website and an empty Facebook page, then job seekers are going to look elsewhere.
3. The way you word your adverts can be particularly important, as candidates can grow tired of reading the same formulaic job descriptions. In order to sell your business, you need to be convincing and interesting. A role in your company should sound like an offer of a lifetime. Many companies are under the illusion they are doing their candidates a favour, but this presumption needs to be dispelled. Coming across as welcoming in your adverts is far more effective than appearing superior and condescending. Using social media can make this even easier, as you will be able to connect with your applicants in a less formal manner before they apply. Companies that want to hear from their customers are more likely to hear from interested candidates too.
2015 was a year of significant change within the recruitment industry and it thought us that if we hope to survive in this business long-term, we need to be able to adapt quickly to the changing needs of the candidates we seek. You now have the information to do so, so what the bloody hell are you waiting for?! Get out there and take 2016 by storm!
Find out how the likes of IBM, IKEA and Siemens
drive hiring excellence with SocialTalent
---