Keep up with the latest hiring trends!
/
/

5 Minutes With…Alli Polin
5 Minutes With...Alli Polin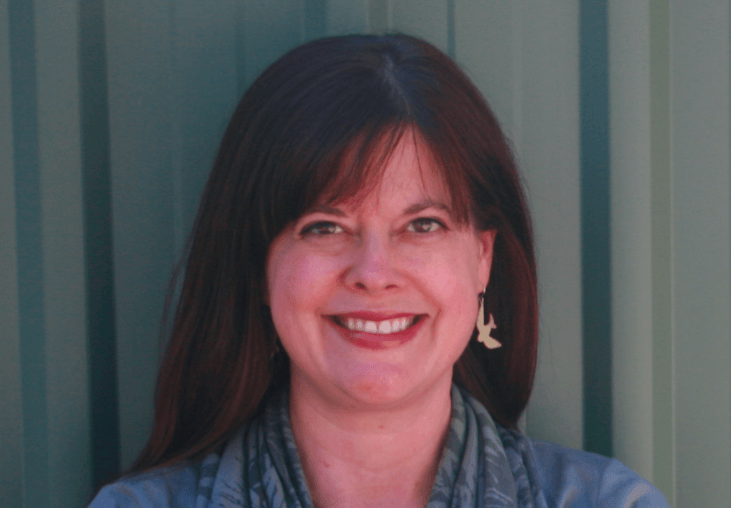 A couple of months ago, we named the Top 5 recruitment bloggers in Australia that you need to follow on Twitter, and Alli Polin (who's actually American, by the way) featured on the list. Her website and blog, Breaking the Frame offers recruiters the types of insights and personal development tips that they can apply to the career on a daily basis. We were lucky enough to pick Alli's brain for five minutes to find out what she does to wind down, how she defines success and what she thinks the next big thing in recruitment will be.
What do you think the biggest difference is in recruitment right now compared to recruitment 1 year ago?
I see more and more recruiters "get it" on Social. It's not enough to tweet a req and wait for qualified candidates to find you. Social media is about connection, not only broadcasting.
What is the one piece of advice that you would give to new recruiters?
Build relationships for the future not only for today's openings. That person who's a little too green right now will be the perfect fit for a req you have two years from now – keep in touch.
What's the best piece of advice that you've ever been given?
You decide when you leave the office for the day. Maybe it's 5:00 maybe it's 9:30 or somewhere in between. The work is never ending. You need to make good decisions for your life and pick up the work tomorrow.
What's the one app that you can't live without?
I'm a huge fan of Evernote. I do my blogging in there, take notes, clip articles, create to-do lists – you name it! It's fantastic to have it all at my fingertips both online and when I'm offline.
How do you define success?
There was a time I defined success by my promotions. Now I see success as doing work that challenges and engages me and having a full life. I've broadened my definition of success to encompass satisfaction which can only be measured from the inside out while success is often an outside-in measure.
What was your first job in recruitment/HR?
I've always worked in Change Management and OD, but my first official job in HR was in internal staffing for Accenture. We had Demand Reps who represented the openings and Supply Reps who represented the talent and did their best to make a strong match for the client and the individual. I was a Supply Rep and an HR Rep too.
What is your biggest recruiter pet peeve?
I'm not a fan of recruiters who are hot and cold. When there's a burning need, they are all over the candidate, and when the need cools, they don't close the loop. Instead, they drop them like a hot potato. That's not a way to build long-term relationships or be an effective brand ambassador.
What's the next big thing in recruitment, in your opinion?
I'm not sure, but I hope that there is a continued focus on the candidate experience and the strong link to employee experience. I used to do recruiting assessments and organizations both large and small wondered why they couldn't hire and retain the talent they needed. It often came down to a poor candidate experience and an oversold employee experience.
What's the last book you read?
I wish it were something cool or appropriately academic but truthfully it was a beautifully written novel, Schroeder by Amity Gaige. It was a fabulous read and a departure from my usual go-to mysteries and thrillers.
What do you do to switch off?
I hang out with my kids and we play games as a family at dinner. Lately, it's been Uno and Apples to Apples. It's a great transition from work into the evenings. I'll also end the day with a TV show with my husband. We'll go in our room after the kids go to sleep and watch Amy Schumer with the volume on low.
Someone that you recommend everyone should follow on Twitter, besides yourself?
There are tons of people I love to connect with on Twitter! One that stands out is Jonathan Segal @Jonathan_HR_Law.  He's down to earth, makes authentic connections and is incredibly knowledgeable about HR.
Are you ever in contact with some of the candidates that you placed in years ago? Tell us one of your recruitment success stories?
Other than internal staffing at Accenture, when I worked for an RPO and a staffing firm, I was out of recruiting and on the leadership team. The biggest success stories I have are of recruiters and a few others in HR who I coached and helped them re-energize around their work. I keep in touch with a bunch of them and every time I see the great things they're doing, I can't help but smile.
What's your guilty pleasure?
Travel planning. I fantasize about all the places we'll visit and am always planning two trips ahead. I like to always have another adventure on the horizon. In 2015 we went to Fiji, several places in Australia, the USA and Tokyo Japan.
Tell us a secret about yourself?
I wrote a novel and loved it! Never thought I'd write fiction but it was a multi-year process that definitely stretched me creatively. No, it's not published but we still have half a year left in 2016…
What's next? What do you have in store for the future?
Since I moved from the USA to Australia, my business has been evolving. I'm doing less speaking (the travel from here is killer!), more 1×1 coaching, and am working on another online course… and of course planning my next adventure.
Want to connect with Alli? Here's where you can find her on LinkedIn and Twitter. And don't forget to check back in next month for our next installment of '5 Minutes With…'
Not connected with us on social? Stay in touch and keep up-to-date with all the latest recruitment news, research highlights and our wide range of useful resources.
Find out how the likes of IBM, IKEA and Siemens
drive hiring excellence with SocialTalent
---