5 Universal Skills That Will Make ANYBODY a Great Recruiter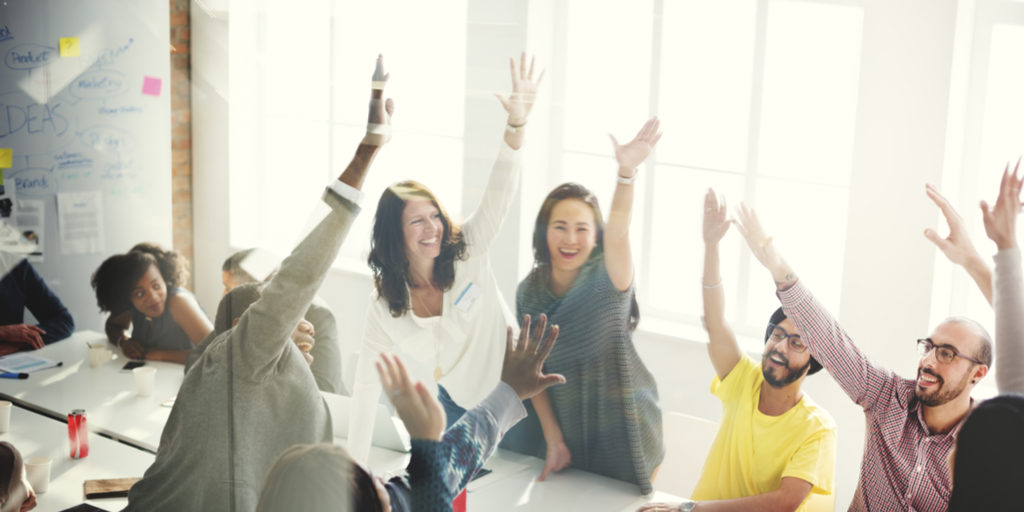 Not everybody sets out to become a recruiter. For some, it's a stepping stone in their career perhaps to another industry it's a for others it can be a happy accident as they discover a true passion. No matter how you've ended up in the recruitment industry or how much experience you have, there are five skills that will make ANYBODY a super successful recruiter.
1. Persistence
Recruiters who go the next step will reap the rewards that others miss out on. Always respect the candidates but there's a lot to be said for creating a communication process that doesn't stop after one unanswered e-mail. We've got you sorted with more top tips on being persistent without being pushy
2. Sales skills
The entire recruitment process is made up of micro-sales skills. You need to sell yourself, the candidates and your clients all with tact and grace. That's a lot of selling. You need to get comfortable with educating people and highlighting the value of not only your expertise but also showing them how great the return for them can be. Eventually, you'll get to the stage where you clients will keep coming back for more
3. Relationship Building
You and your hiring manager are in this together. Your success can depend on them so it's vital that you build a trusting relationship. Likewise, any candidates you work with will also benefit from a solid relationship. Learn how to build long-lasting relationships that will reap mega rewards for you and everyone you work with, making you an indispensable recruiter.
4. Confidence
Cultivating your own levels of confidence can be easier said than done. As you spend more time learning the ways of the recruitment industry you start to build up a repertoire of skills that you can test and shapen with time. Don't be afraid to trust your instincts, especially if it will help you do a better job. Learn how to push back on your hiring manager, take a red pen to the job spec and question anything that doesn't make sense to you. As you work you'll begin to see what works and what doesn't and it's important to be confident in your decisions.
5. Become a skilled translator
Don't panic, we're not suggesting downloading Duolingo and spending your evenings shouting "Die Tomaten sind neben der Katze" at your phone screen.
As a recruiter, you need to learn how to translate your hiring managers needs into suitable candidates. Sometimes organizations can get lost in the panic of an empty desk. By forcing them to slow down and think strategically about their hiring strategy you can begin to help them translate critical business needs into a really detailed hiring strategy that companies will love you for.
These are all soft skills that anybody can develop and apply them to the recruiting world. Learn skills to help you develop your career as a recruiter with specific training dedicated to your personal learning needs.
Want to keep up to date?
Join our 75,000+ subscribers who do!