5 Ways to Stay on the Good Side of Rejected Candidates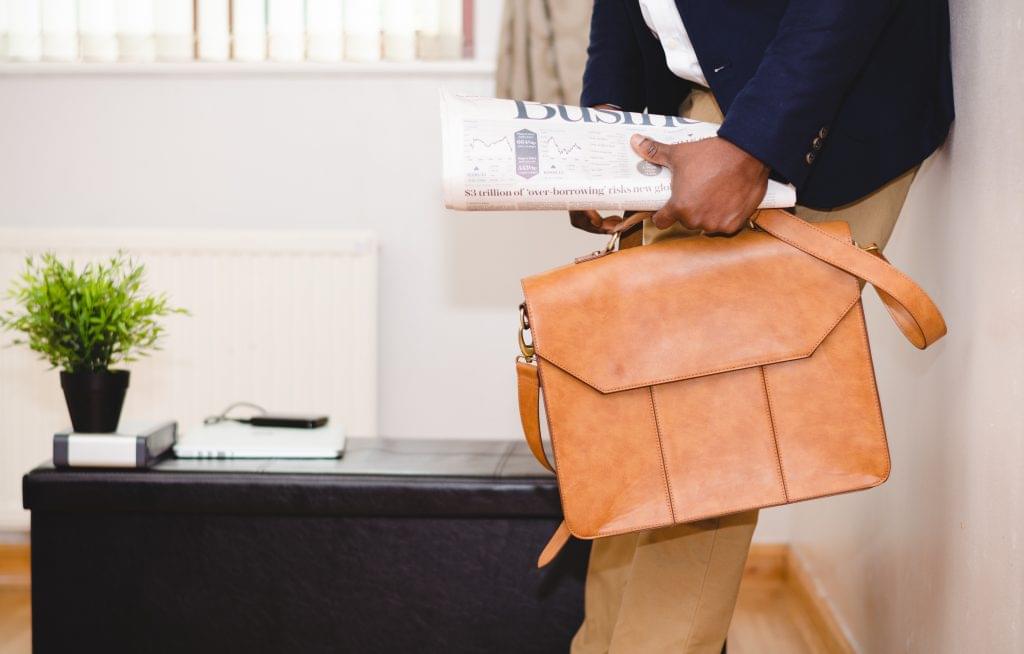 Being the bearer of bad news is never easy. Letting candidates know that they haven't made the cut can be difficult for any recruiter, regardless of how long you've been in the business!
A whopping 43% of candidates believe they may or may not get a response to their job applications. So just under half of all candidates wouldn't be surprised if they didn't hear back from an employer, even after reaching the interview stage.  That's just insane! Has recruitment gotten such a bad reputation that candidates have just grown to accept this?
Let's take a moment to think about what happens when you leave a rejected candidate in the lurch. They sit patiently, waiting for your call or email. But they hear nothing. So they get frustrated. Maybe they leave a review on Glassdoor. They most certainly tell their friends and family. Then, whenever any of these people hear your company's name mentioned in conversation, they tell them that they've heard horrible things!
The good news is that there are some very easy ways for you to break the cycle and stay on the good side of your rejected candidates.
[cta-blog]
#1:  Do it quick!
First things first, you've just gotta pick up that phone or draft an email and let unsuccessful candidates know the news as quickly as possible. You should under no circumstances put this task on the long finger just because you feel guilty or uncomfortable. You should be making it your business to contact unsuccessful candidates as soon as you're given the news by the hiring manager.
If a candidate has to chase you for an update at the final stage of the interview process, one of two things are happening – either the candidate is overly eager, or you've left them waiting too long. Either way, it simply highlights the fact that they want and need to know what's going on. Even when you're delivering bad news, candidates generally appreciate you taking the time out to let them know; because let's face it – chances are that they haven't always experienced the same level of courtesy.
#2: Ask for feedback
Guess what? Sometimes the truth hurts. But knowledge is power, and if your recruitment process sucks, you need to know the facts if you have any chance of actually making it better! That's exactly what Virgin Media did. Upon realising that 7,500 of their rejected candidates in 2014 were not Virgin customers, they saw this as a huge opportunity to work on their candidate experience.
So they called in the help of PH Creative and started doing things a little differently. One of which was surveying rejected candidates to see if they would recommend Virgin based on their experience of the hiring process. Again, by showing candidates that you really do care about their thoughts on your recruitment process, you're already miles ahead of the pack. Plus, you'll get information that you can actually use to improve the interview and hiring process. Win win.
#3: Give them swag
By giving candidates a small token, you're not buying their affections, you're simply showing them your appreciation for taking the time out to interview with your company. Even something as small as a pen or a mug to take away might seem like nothing to you, but could very well keep your company in a positive light in the candidate's mind, even if they aren't successful in the interview process. An example of a company that has absolutely nailed this is Sonos.  Within 2 days of interviewing on-site with the company, candidates are contacted and thanked for spending the day with Sonos. They are also offered a special discount code of 50% off the purchase of a PLAY:1 Wireless Speaker. This is generally before any decision on next steps has been made or communicated to the candidate. Not only does this potentially turn candidates into customers, but it is a fantastic example of how something seemingly small could have huge effects on how candidates view your company.
#4: Connect on LinkedIn
After you've broken the bad news, it's a good idea to try to connect with your rejected candidates on LinkedIn. There are a couple of reasons for this. Firstly, it shows that you actually value the candidate and don't want to just toss them away when you no longer need them. Secondly, it opens up the opportunity for you to connect with their network – e.g, friends of theirs that could be looking for a new role now or in the future and may fit perfectly into positions that you have available.
There's also a good chance that a rejected candidate may have already followed your LinkedIn Company Page, meaning that they'll automatically receive updates as to what's going on within the organisation, as well as when you're hiring. If you stay on their good side, they may just share this information with their contacts, and who will be the first person that they will look to for information? You!
#5: Give them hope (but only if they have a real shot)
We mean it. If a candidate just missed the mark and you really do feel that they could still be a good fit for your organisation if a suitable position arises, let them know! But don't give a rejected candidate false hope if the odds of them ever landing a job at the company are slim.
Oftentimes, unsuccessful candidates feel like they have one shot at landing a job with a particular company when in reality it could actually be something as simple as the timing just not being right. By letting candidates know that this might not be the end and that you would be happy for them to apply for any other positions that they feel might be suitable, you're staying in the forefront of their mind and providing a great candidate experience both now and hopefully continuing on into the future.
So the next time you need to break the bad news to an unsuccessful candidate, try one of these methods. Oh, and don't forget to tell us how you get on in the comments below!
Want to keep up to date?
Join our 75,000+ subscribers who do!