6 Recruitment Conferences You Need to Attend in Q1 2017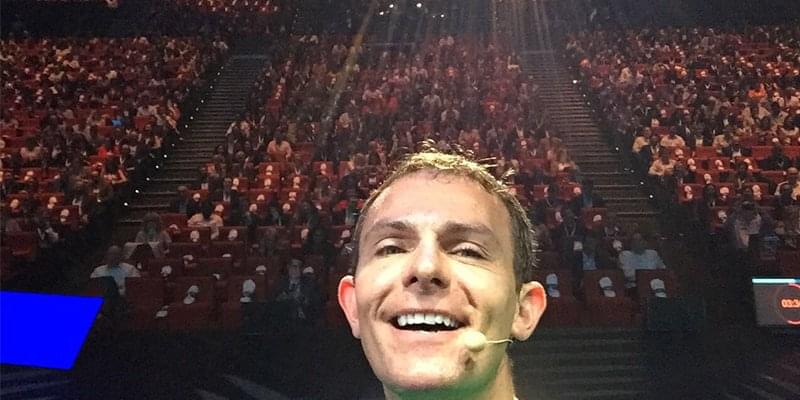 Love them or loathe them, recruitment events and conferences are arguably the best way of staying in touch, not only with your fellow recruitment industry contemporaries but also with what's going on in the industry – the big issues, the latest technologies, the new tools on the market etc.  So if you're planning on attending a recruiting conference in early 2017, make sure it's a good one!
We've put together a list of 6 of the best worldwide recruitment events we'll be attending in Q1 2017 and that you should be saving the date for too: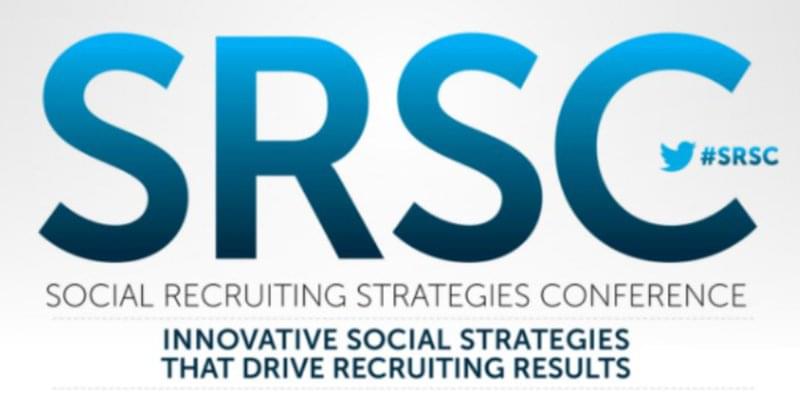 In just over 5 years SRSC has grown to become the conference leader for recruiters and talent acquisition professionals across all industries — offering the latest in global recruiting trends, recruitment marketing, employer branding, tools, and technology. This year the agenda will cover 4 new session track themes:
Social Channels – Platform Strategies
Recruitment Analytics
Strategic Sourcing
Employer Branding and Recruitment Marketing
Topics being covered at this year's event include; "Building Culture from the Ground Up", "Recruiting Tools: Snapchat, Instagram and YouTube", "8 Things You Need to Know to Convert Passive Talent", and "How to Build an Amazing End to End Candidate Experience". And be sure to watch out for the pre-conference workshops and panel discussions featuring some of the recruitment industries brightest minds.
Tickets:
A general summit access pass for the 3 day event is $1,695. Buy yours here.

For a one-day conference, you'll be amazed at just how much good stuff is packed into Hireconf NYC! As talent acquisition is constantly evolving and new factors like machine learning and artificial intelligence are beginning to make themselves more known within the industry, being a TA professional today is tough! Which is why this year's conference will focus on providing its attendees with the skills they need to excel now and in the future.
Some of the industries best speakers have been drafted in (including VP of Customer Experience at Hiring Solved Jeremy Roberts, who is chairing 2017's event), and they will be doling out online sourcing hacks, diversity sourcing strategies, tips on candidate engagement (including how to increase your response rates of messages sent online), and how to work effectively with hiring managers.
If you're a recruiter in the NYC area, this event needs to be in your calendar!
Tickets:
Prices start at $299 plus fees, and can be purchased here.

Now in its 6th year, the Recruitment Agency Expo is the leading exhibition and conference for senior decision makers working within recruitment agencies in the UK. 2017's year will see 28 free to attend seminars (on the most recent industry initiatives, the hottest topics, as well as new and developing products) including a session on the science of successful job advertising with our own Johnny Campbell, 14 free training sessions (bite-sized, best practice training content to immediately implement within your recruitment business) and with the opportunity to meet over 90 suppliers.
To see what you can expect from the event, check out this video from 2016's event and see if you can spot any familiar faces:
Tickets:
Entry to the Recruitment Agency Expo is FREE for individuals who register here.

The In-House Recruitment Expo is a UK exhibition which is designed for in-house recruitment leaders and teams responsible for sourcing and recruiting candidates within corporate and SME businesses. If you're looking to network with peers, learn about new products and services that will help you find the best candidates, and pick the brains of some of the industries most brilliant minds (in 2017 year our own Johnny Campbell, Indeed's Matt Burney, Time Inc.'s Tim Hull, Broadbean's Clair Bush, and CERN's Anne Capodici are all leading keynote and masterclass sessions), then this is the event for you!
With almost 100 exhibitors, a mix of seminars and workshops led by respected experts, masterclasses hosted by the industry's brightest minds, and a host of exhibitor presentations and demonstrations, we think it's fair to say that the In-House Recruitment Expo offers everything you need to make informed decisions about your sourcing practices, tools, and organisational objectives.
If you are a sourcing or resourcing professional, the In House Recruitment Expo is designed specifically for you, so be sure to attend! Still not convinced? Check out this summary of 2015's event:
Tickets:
Entry to the In-House Recruitment Expo is FREE for individuals who register here.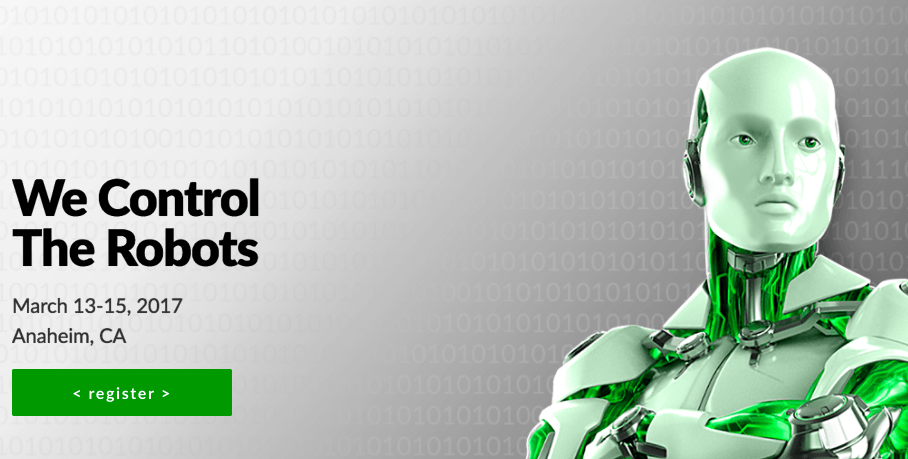 If you thought that last year's SourceCon: Allstars event with its creme de la creme line up was good, you ain't seen nothing yet! The organisers are upping their game again this year with an event themed all around the future of sourcing.
As with all previous SourceCon events, 2017's agenda focuses on providing attendees with real sourcing results and giving you tools and tactics that you can take home and use immediately. You also get the added piece of mind knowing that each of those tools and tactics come recommended, tried and tested by individuals at the forefront of sourcing and recruiting.
This year's event features a hackathon where you can unleash your bit and binary skills at an after-hours competition, innovation labs where you can watch demos of the hottest sourcing technology, and a host of incredibly talented featured speakers including Glen Cathy, Katrina Collier, Summer Husband, and Jason Roberts.
Topics this year include really practical stuff like "Intro to Machine Learning – A Force that is Shaping the Future of Recruiting", "How to go from Average Joe to Sourcing Pro", "Drip Sourcing and Engagement Strategies from a Grandmaster", and "Sourcing Around the Globe: The Who, What and Where of Candidate Engagement".
You'd be mad not to attend!
Tickets:
Tickets for SourceCon can be found here, and are priced at $995 before January 13, 2017.
HR Tech World
21st-22nd March, London, UK

Where is tech leading the Future of Work? That's the question that will be answered at this year's HR Tech event in London. And they hope to answer it by inviting great and good of HR to speak and share ideas.
Running alongside the main auditorium are 14 Breakout rooms including labs and product demonstrations. Over 100 presentations will take place over the two days, all covering a variety of topics relevant to the HR function – all intent on discovering and discussing how HR can grow to solve future business needs. That's what makes HR Tech World Spring one of the best sources of intelligent information on HR in the world and why we'll be attending again this year.
This year, HR Tech is welcoming the world's most-watched TED Talk speaker of all time, Sir Ken Robinson, as their keynote speaker. Robinson works with some of the world's leading creative organisations in the corporate, educational and cultural fields. At HR Tech World, he'll be uncovering the 3 myths about innovation that hold many organisations back and the basic practices that drive the most innovative organisations ahead of the pack.
To see what you can expect from the event, check out the trailer below:
Tickets:
If you book before January 15th, you'll get £300 off the regular single ticket price of £995 or you'll save £995  off the regular team price of £1,990, if you book 3 delegates before January 15th. Book now.
Are you planning on attending any of these events in early 2017? Be sure to let us know – we'd love to see you there! Tweet us @SocialTalent and let us know what conference you're most looking forward to going to!
Want to keep up to date?
Join our +75,000 subscribers who do!