7 Intriguing Recruitment News Stories this Week - 22nd August 2016
In recruitment news this week:
These are the BIGGEST Job Turn-Offs for UK Professionals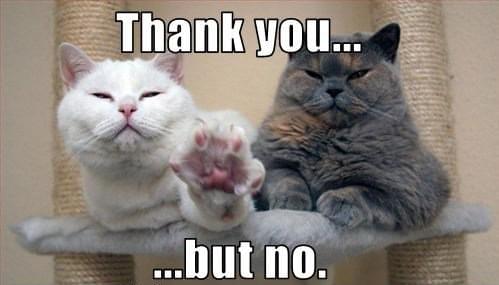 According to new research by CV-Library, the UK's job hunters have quickly become more demanding than ever before. In fact, it was uncovered that over three quarters (79.2%) of UK workers have areas of their career that they simply won't compromise on, with almost a fifth (18.2%) admitting that a low advertised salary would put them off a role entirely.
The research surveyed over 1,000 of the nation's workers, and it found that candidates are growing increasingly impatient with their job hunt, with many workers refusing to settle for anything less than the best opportunities. Interestingly, the recruitment process itself appears to be a make-or-break factor for candidates, with;
20% confessing that they'd be put off by unclear job descriptions
10.2% revealing that lengthy recruitment processes would be a deal-breaker
and 7.8% saying that poor communication throughout the recruitment process would drive them away from the company
With candidates placing increasing importance on the recruitment process than ever before, CV-Library are stressing that getting the candidate journey right should be a top priority for businesses looking to attract and secure the best talent. From ensuring that job adverts accurately portray the role in question to making sure that communication is clear and concise, listening to what job hunters want is the only way to stay ahead.
The good news, however, is that some organisations are already aware of this, and have put measures in place to better suit the future working generations. CV-Library cited recent changes by KPMG to their recruitment process as a step in the right direction. KPMG changes mean that potential employees will now hear back within just 2 working days, cutting out weeks of waiting for candidates.
But it's not just the recruitment process that plays a part in a candidate's decision; the business itself is also key. Alongside unclear job descriptions, lengthy recruitment processes and poor communication;
9.5% of job hunters are more likely to be turned off by a company with a bad reputation
7.1% are wary of companies with a high staff turnover
and 6.1% baulk at poor management
In short, the research proves that the main challenge for businesses looking to attract and hire the best talent, is keeping candidates happy throughout the recruitment process.
As candidates can now glean a first impression of a company within minutes, it's important that organisations are making every effort possible to build up their reputation and showcase their brand. Social media is a great branding tool for recruiters and employers, and it's easy to use this to show off a company's culture and work ethic. However, it's also becoming increasingly common that job hunters are using these platforms to share negative opinions about a brand, so it's important that employers are reflecting their brand throughout the recruitment process.
Bottom line? Staying ahead in the recruitment race is key for businesses that want to attract and secure the top talent, and with candidates now placing more emphasis on a fast, smooth recruitment process, it's time for businesses to step up.
Vettery Raises $9m to Expand Hiring in San Francisco
Vettery, a startup offering an alternative to the traditional recruiting process, has raised $9 million in Series A funding.
We learned last year that the company pairs potential job-seekers with a "talent executive" who helps them through the process of creating a profile and looking over interview requests from employers. If they accept a job, Vettery will give them a $1,000 signing bonus. And from the employer's side, Vettery is supposed to be superior because it allows them to browse candidates and request interviews without having to go through a recruiter. As a result, there are currently 1,500 companies hiring through Vettery, including eBay, Amazon and JP Morgan.
According to co-founder Adam Goldstein, the funding will accelerate the company's expansion into San Francisco (where it launched about 2 months ago), help it move into new industries (it's currently focused on tech and finance) and allow it to expand the product team, with the aim of building integrations with existing HR tools.
LinkedIn Sues Anonymous Data Scrapers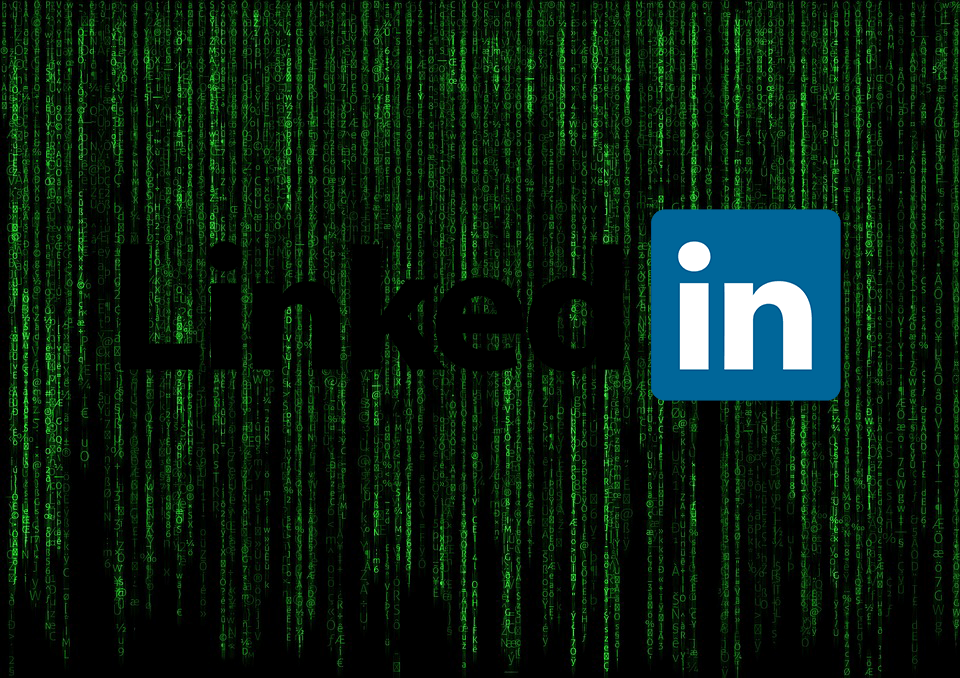 LinkedIn has filed a lawsuit against 100 unnamed individuals for using bots to harvest user profiles from its website. And the company, which was recently snapped up by Microsoft for $26.2 billion, has invoked the controversial Computer Fraud and Abuse Act (CFAA) to do so, claiming that collecting user profiles from the site amounts to hacking:
"During periods of time since December 2015, and to this day, unknown persons and/or entities employing various automated software programs (often referred to as 'bots') have extracted and copied data from many LinkedIn pages," the lawsuit claims. "To access this information on LinkedIn's site, the Doe Defendants circumvented several technical barriers employed by LinkedIn that prevent mass automated scraping, and have knowingly and intentionally violated various access and use restrictions in LinkedIn's User Agreement, which they agreed to abide by in registering LinkedIn member accounts. In so doing, they have violated an array of federal and state laws, including the Computer Fraud and Abuse Act."
LinkedIn's case accuses the anonymous scrapers of building a massive botnet and circumventing the restrictions LinkedIn uses to prevent profile collection by undesirable third parties. But while LinkedIn are keen to have the identities of the 100 unnamed scrapers dragged through the mud, paradoxically, the site doesn't want to prohibit scraping altogether. Search engines like Google use bots to index websites and turn up relevant results — and LinkedIn wants to allow this type of scraping to occur:
"LinkedIn 'whitelists' a number of popular and reputable service providers, search engines, and other platforms so as to permit them to query and index the LinkedIn website, without being subject to all of LinkedIn's security measures," the company explains in its suit. However, a LinkedIn representative declined to comment on how the company differentiates between good and bad scraping. The scrapers targeted in the lawsuit circumvented LinkedIn's bot-blocking tools by sending their requests through one of these 'whitelisted' entities, a third-party cloud service provider.
Right now, it's also not clear what kind of behaviour LinkedIn is trying to prevent, since the lawsuit doesn't specify what the scraped data is being used for, but I'm sure we will discover it in due course (especially if LinkedIn are granted permission to name and shame those scrapers involved). Stay tuned!
Strayer Education Launches Innovative New Pre-Hiring Tool


Strayer Education, Inc., an education services company, last week announced the launch of PathBoost. According to the website, Pathboost creates scalable solutions for a company's biggest frontline challenges: talent acquisition, retention and productivity. Through a suite of products designed for the pre-hire, onboarding and first-time manager experiences, PathBoost delivers "scalable learning solutions with measurable ROI". The first product to launch is PathBoost|Hire.
PathBoost|Hire is an online pre-hire screening and skill development platform that enhances employer recruitment strategies and prepares jobseekers for specific job openings. How? Well, PathBoost|Hire provides interactive, custom content in 5 key areas:
industry knowledge
brand overview
core job skills
mindsets and behaviour
interview preparation
Content areas are brought to life in a 360-degree job immersion experience that includes real-life on-the-job scenarios, thought-provoking questions, aptitude assessment and documentary style mini-films. The mobile responsive tool is intended for use by companies with a high volume of frontline openings such as retail, tourism, hospitality, financial services, automotive and other top industries.
"According to a recent Harris Interactive/Glassdoor survey, 67% of employers believe that retention rates would increase if employees had a crystal clear picture of the role they are applying for and what is expected of them during the interview and on-boarding process," said Karl McDonnell, CEO of Strayer Education, Inc. "Additionally, culture and fit are increasingly important to new employees. PathBoost|Hire provides a deeper-level of understanding of not only the hard and soft skills needed for success, but also of the company's identity and how it connects to the industry at large."
"Imagine that the job application and interviewing process are completely transformed," said Sarah Puil, Senior Vice President of Product Development. "Rather than the sterile act of submitting your resume online and waiting for a call, job seekers are provided with a realistic job preview so they can learn more about the industry, company and role at measured intervals to best gauge their fit for the position early and prepare them throughout the interview and, ultimately, onboarding processes. Equally, hiring managers using PathBoost will be able to optimise their time spent on seeking and screening suitable candidates and realise their business results sooner by creating job-ready employees pre-hire."
To learn more about PathBoost|Hire, click here.
Confetti Helps You Create Your Own Snapchat Filters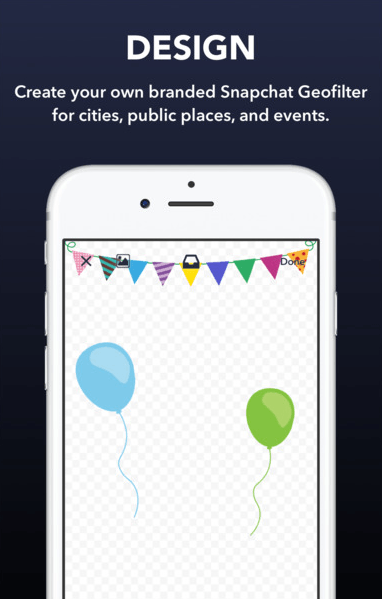 You no longer need professional software to make your own filter for Snapchat. A new iPhone app called Confetti aims to simplify the process.
While Snapchat does provide instructions (and even a few templates) on how to get started making a custom geofilter, the process still requires professional desktop software and some basic image editing knowledge. Confetti changes that and streamlines the submission process. The app provides a series of borders, stickers, and other illustrations to use as the basis of your design. The tools are fairly basic, but you can experiment with different colours, fonts and sticker arrangements. The app even provides sample photos so you can preview how the finished product will look.
Once you've created a design, you have 2 options: for $9.99 you can save the design and submit it to Snapchat yourself, or for $14.99 you can opt to have Confetti handle the submission process for you. (Snapchat's paid filters start at $4.99, so if you want the filter to last longer than a day or cover a larger area, Confetti's price will go up in line with Snapchat's pricing.)
For any of you wondering why this app is getting a special mention in our news today, you need to read this blog NOW!
The Rise Awards Recognise Employee Talent Behind Successful Startups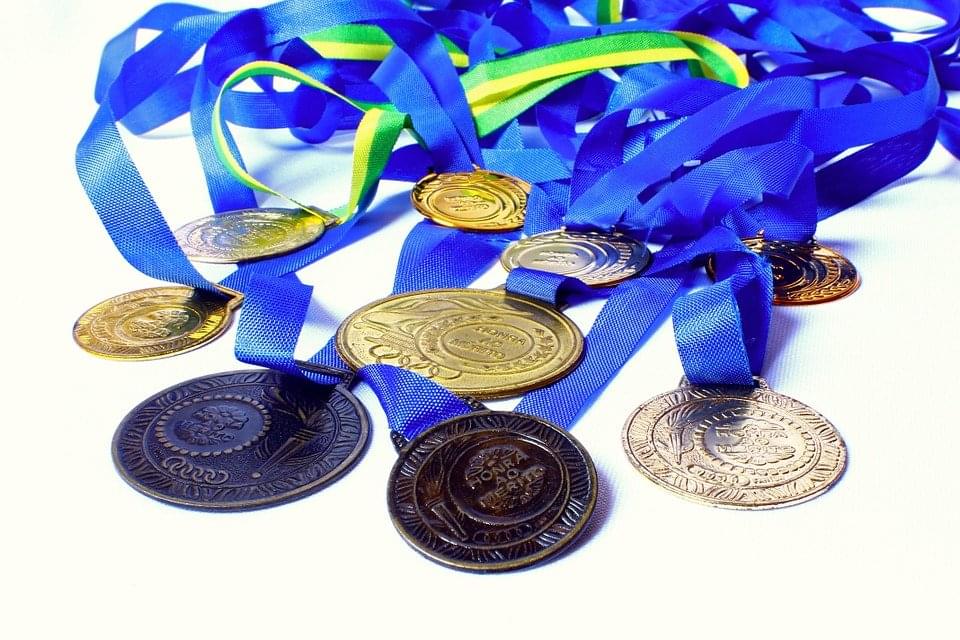 Too many award shows, lists and roundups focus on recognising and praising the founders and executives of startup companies. But as we all know, it takes a dedicated team behind the scenes to make any startup truly successful. That's why Erik Torenberg has set up The Rise Awards – a new awards series that will recognise the employees behind these startups.
The series will recognise employees from 15 categories, with 15 winners being featured from each category. These categories are essentially every department you'd find in a successful tech startup: Design, Product Management, Data Science, Mobile Engineering (iOS/Android), Front-End Engineering, Back-End Engineering, DevOps, Operations, Human Resources, Sales, Business Development, Public Relations, Recruiting, Marketing and Community.
What makes the award series particularly unique is the lineup of judges that Torenberg and his team have recruited to participate. More than 80 judges from across the tech industry will give their input on deciding who the winners are. Judges include Chris Sacca, Arielle Zuckerberg, Gary Vaynerchuk, Alexis Ohanian and a lot more influential people in tech. The full list can be found here.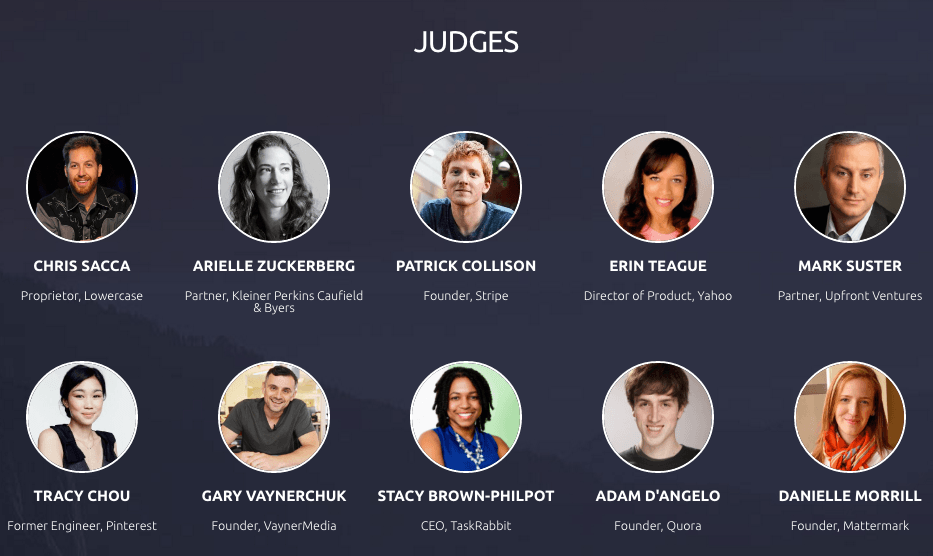 The series will also recognise companies with the most employees nominated, in an attempt to reward the companies that recruit and retain great employees.
To nominate your own employees or vote, click here. 
VOTE FOR SOCIAL TALENT!

Woooohooooo! We've been shortlisted in not one, but two categories of the Littlewoods Ireland Blog Awards 2016 (Digital & Technology Blog and B2B Blog). Public voting has begun and finishes tomorrow, 23rd August.
We'd love it if all of our fans could vote for us and help us realise our dreams of winning this prestigious award. You'll find both of our categories here. Thanks in advance guys, you're the best!
Want to keep up to date?
Join our 75,000+ subscribers who do!