Keep up with the latest hiring trends!
/
/

7 Major Reasons to Give Google Plus a Go
7 Major Reasons to Give Google Plus a Go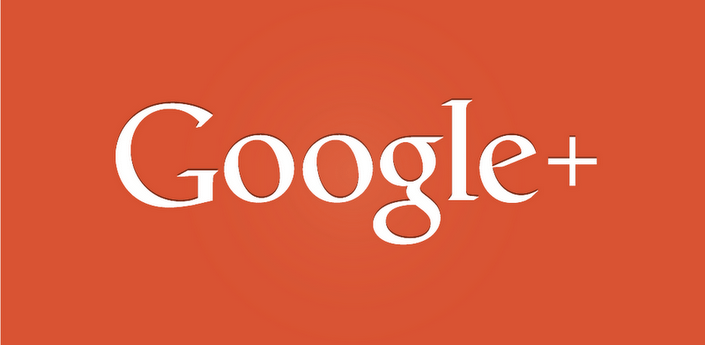 Like us on Facebook. Follow us on Twitter. These are just some of the brand sentiments familiar to businesses, consumers and recruiters alike. But the less commonly heard, "Circle us on Google Plus," is steadily becoming equally as prevalent and making it's way into our streams of social consciousness.
Although Google Plus currently has only one third of Facebook's users, recruiters should pay close attention to their user base. Unlike Facebook, which spans generations, hobbies, jobs and interests, the majority of Google Plus active users are technology-savvy professionals who understand the SEO advantages of having an online presence on the hugely popular Google platform. And while Google Plus use is foreign to some business owners and consumers, recruiters can glean a few insights from the following statistics:
68% of Google Plus users are male
Google Plus receives 1,200 million monthly page visits
Google Plus posts appear in search results, aiding brand and personality exposure
So why do recruiters and organisations continue to underuse Google Plus, despite the strong current drive to make the most of all available social recruiting channels?!  Well, they won't be after considering the 6 major reasons to give Google Plus a go:
1. Video
Google Plus hosts an added video function, which automatically uploads a chat or video session to YouTube, one of the world's most-popular web sites. And while more companies are starting to introduce video on Google Plus into their marketing repertoires, they also are beginning to recognise the value of Google Plus for recruiting talent through employer branding efforts. Why? Well, it's easy for potential hires to explore your company before applying to you, to see what you do, how your products work, and what kind of corporate culture you embody.
2. Reputation
Your company can attract skilled talent by being an active participant on Google Plus. Be sure to "like" or "+1" the content of your industry influencers and evangelists, and then add your own original content to share to attract followers who are building their own networks. When you "+1" content, it shows up on your company profile, as well as on Google search results and websites with the "+1" feature. The best part: as your Google Plus network expands, so does your company's visibility in Google searches performed outside the network.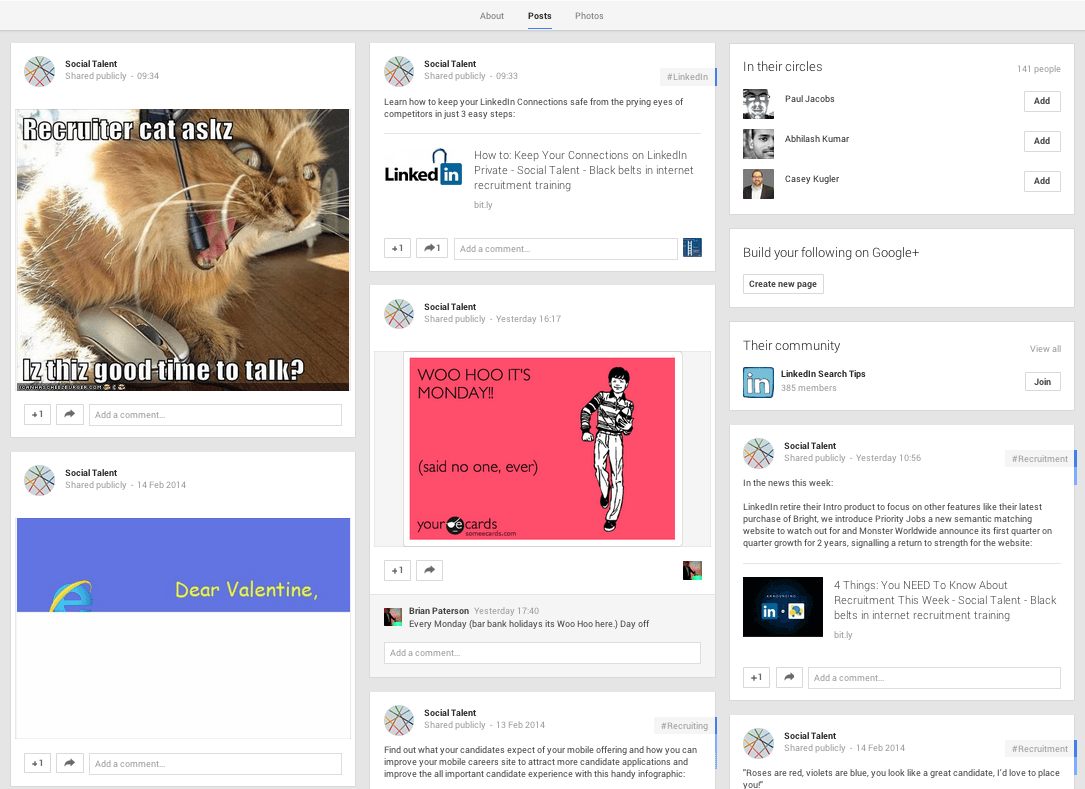 3. Search
Remember, just like website pages, Google indexes all Google Plus posts but favours Google Plus content. Therefore, it's advantageous to use a Google Plus account much like a brand would use a Web-related blog to attract new talent. For example, a company could post about new equipment, and a worker skilled on that equipment, looking for work, will receive the post as a query result. Considering membership is free, small business owners can find more ways to post videos, pictures, and text, hoping to gain an edge over the competition regarding search presence and attracting the best people for their company.
4. Tools
One of the easiest ways to find job talent on Google Plus is to use the existing tools there. Plus.google.com/people/find, for example, enables recruiters to filter talent by people, pages and posts. These tools list the Google Plus user base in directory form.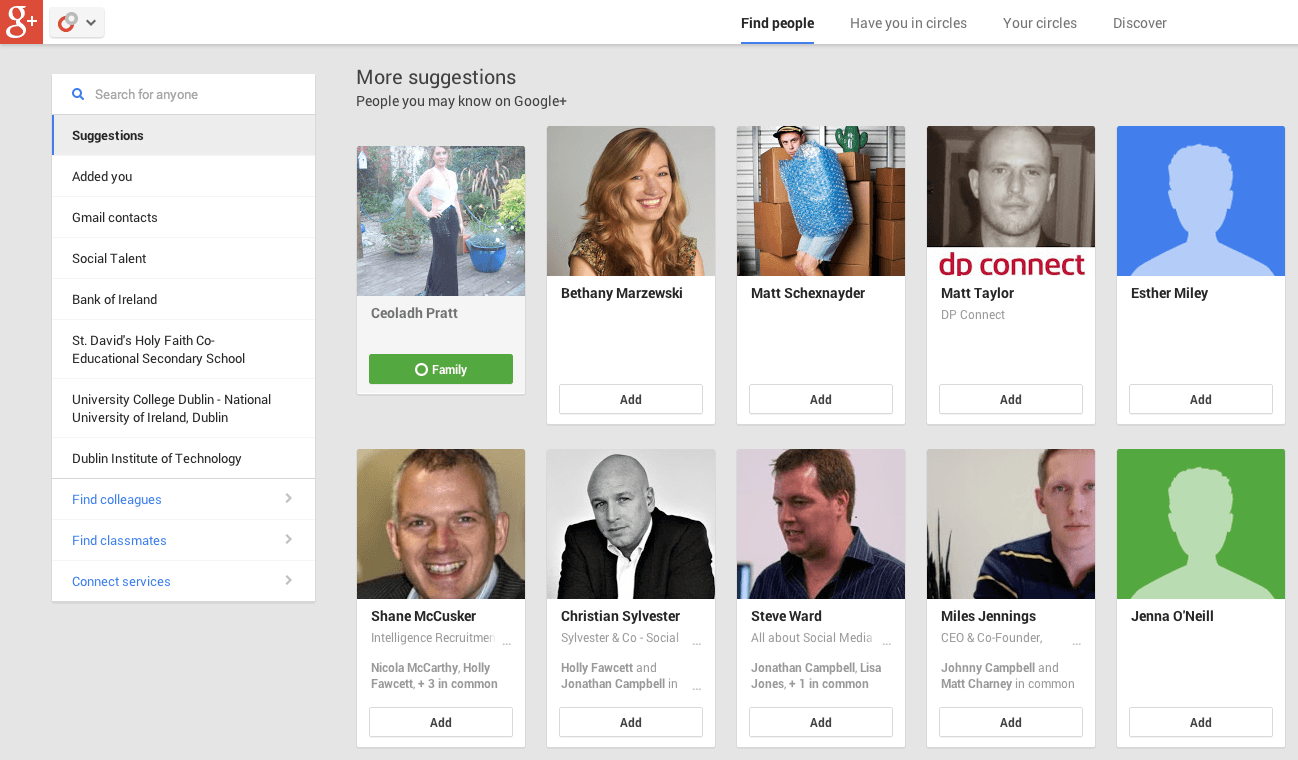 You can find people by location using X-Ray search on Google, too. Formerly listed in Google Plus in the "Places Lived" section, you can look in "Places," as well as in the summary information at the top of each person's profile. To do an X-Ray search in Google+ for "Lived in," use this example for finding software engineers who work for Google and live in New York: site:plus.google.com "lived * new york" "software engineer" "works * google." For those who swear by Boolean searches, you can do a full Boolean search without limitations using Google to X-Ray search, using multiple skills, titles and companies in one single search string.
5. An Edge
Familiarity with any platform or service presents greater opportunity for industrious owners and brands. Google Plus popularity is growing along with the anxieties of those who don't understand how to use it properly or well regarding their own recruitment campaigns. Learning how to use the service places a recruiter at a distinct advantage.
Google Plus is new, compared to its cousin, Facebook. However, Google Plus has the resources and money of Google behind it, making it safe to assume popularity and added features and offerings will grow.
6. Circles
You can hone communications to contacts through Google Plus Circles, streamlining human resources operations. Separate your followers into groups based on specific relationships, whether they are personal, professional or potential hires. By doing so, you can send out tailored content to each group. Recruiters can also import contacts from email into specific groups, so they can target job candidates by past employees, skills, location, current applicants and follow-up interviewees.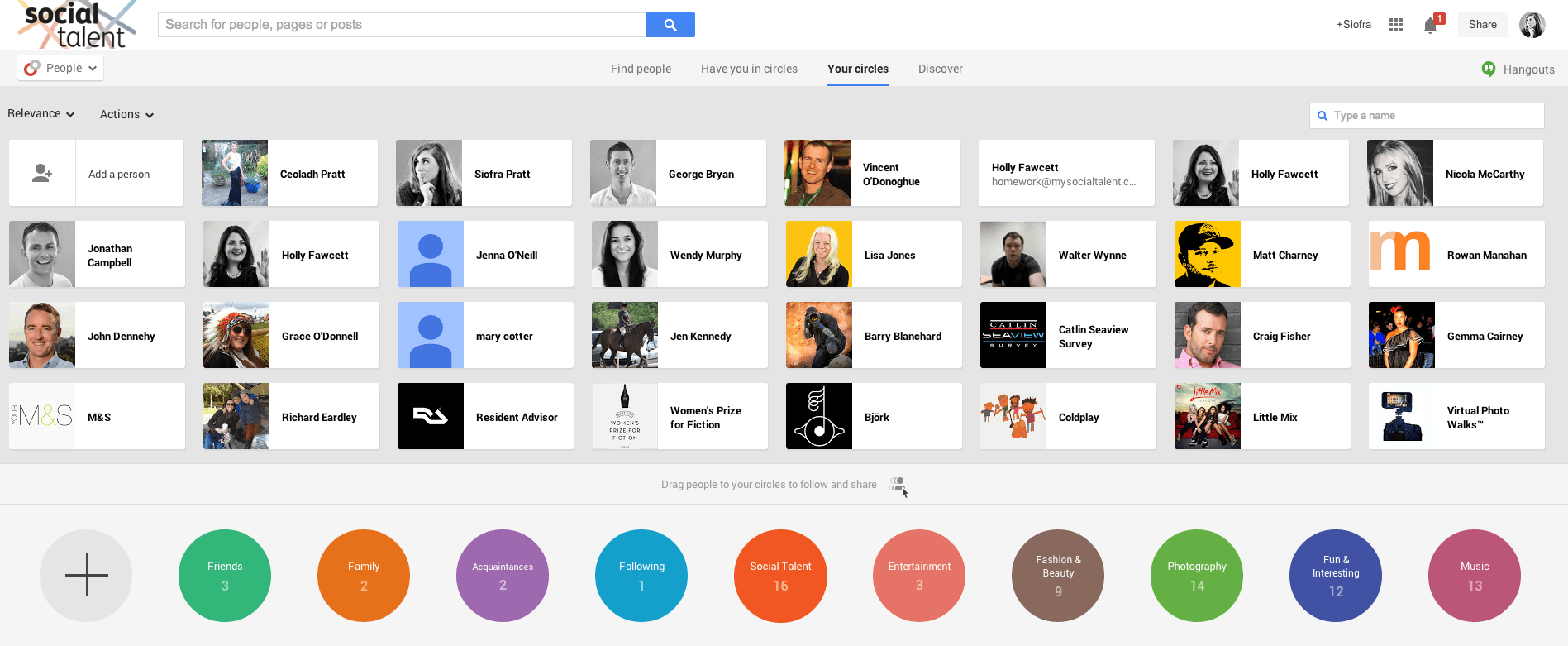 7. Hangouts
A lot of buzz has been swirling around the ability of Google Plus Hangouts to connect top industry influencers with their fans and followers. And these virtual events can be just as powerful in connecting companies with potential employees, and an effective strategy is to enlist your own top employees to attract similarly-skills workers. For example, many companies will schedule a Google Plus Hangout with its CEO to engage and attract professional talent. During the event, the executive will prompt participants to check out the company career website page for openings, while the Google Plus hangout facilitators forwards a direct link to the site to participants using the chat box.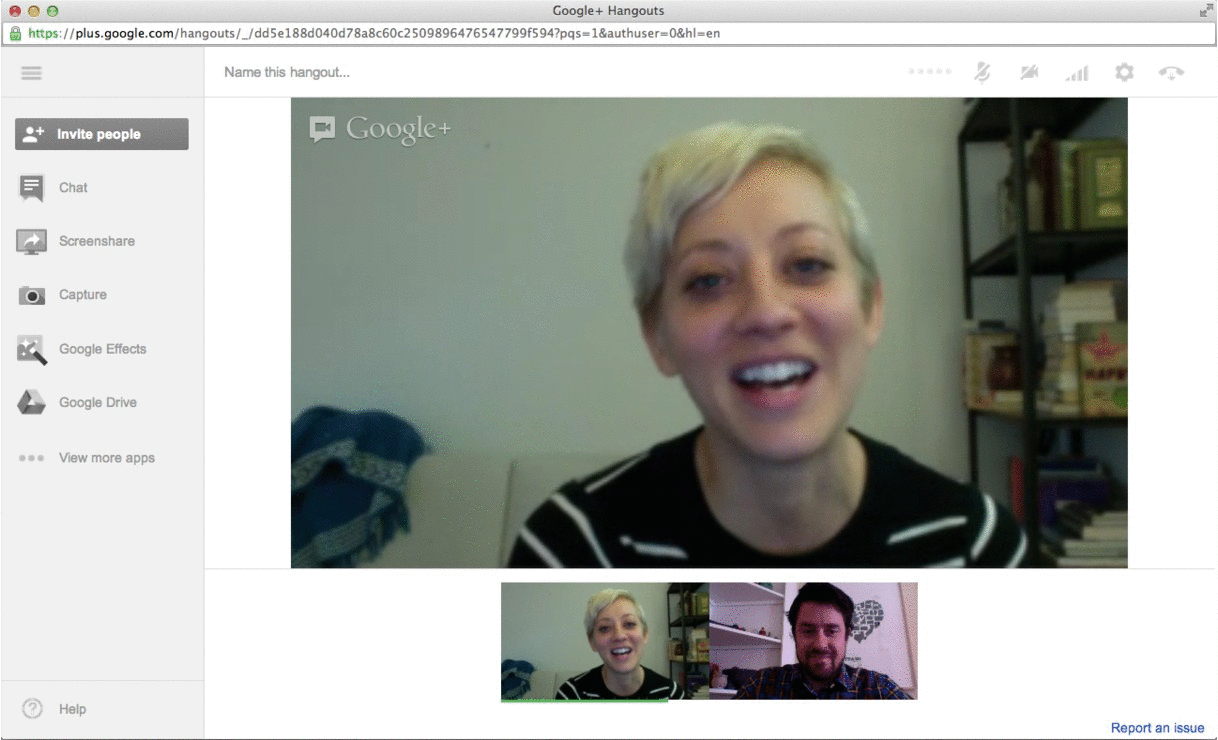 As Google Plus continues to add new features, pick up new users and update it's interface, this social network will become even more influential in the recruiting and job search sectors. When companies want to hire new talent, they should not ignore the numbers of talented job candidates currently using Google Plus, which is an effective recruiting tool, once you know how to use it.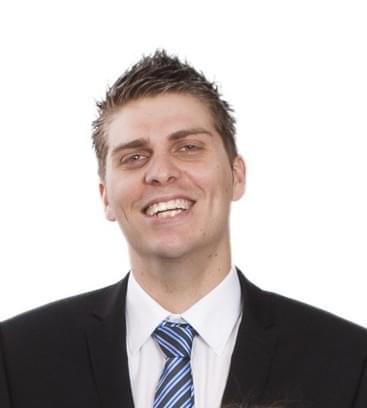 John Childs has extensive experience as a web marketing consultant. He enjoys blogging about innovating ways to market businesses online. Visit Yodle on Facebook for more ideas.
Find out how the likes of IBM, IKEA and Siemens
drive hiring excellence with SocialTalent
---