8 Brutal Answers Given By Candidates In a Job Interview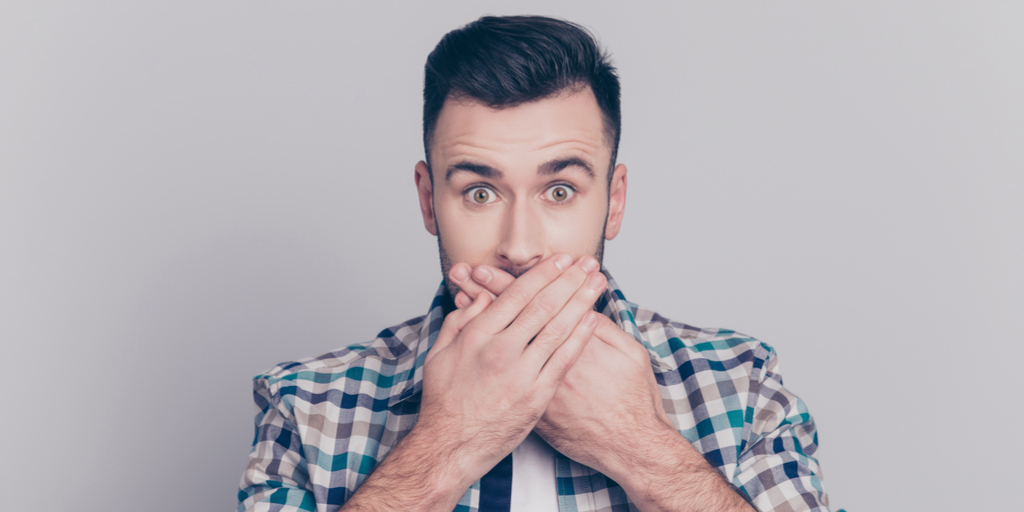 If you're a recruiter or HR Manager and you're reading this post today, then I bet you're rolling your eyes to heaven. I'm sure you can think back on a bunch of times where something ridiculous came out of the mouths of your candidates. At the end of the day – you take the good with the bad. BUT today, we're going to solely focus on the bad.
Let us know if you have any horror stories of your own by reaching out to us on our Twitter, LinkedIn or Facebook!
1. Sorry, I'm Late!
One candidate turned up for an interview, unfazed that he was late. When asked by the interviewer why they were late, the candidate calmly responded: " I had to help an old lady cross the road" – You couldn't write it!
2. Pick Me!
Interviewer: Why should we hire you?
Candidate: If you hire me RIGHT NOW I'll pay you $100…cash!
Interviewer: *Speechless*
3. A lie you could probably get away with
Interviewer: It says here that you have vast acting experience. Could you please share with me some examples?
Candidate: Sure! I played a Dementor in Harry Potter
4. Entry level
A candidate arrives with high hopes for an entry-level position.
Interviewer: What are your salary expectations?
Candidate: Well in my last place I was on 60k but I'll settle for anything above 50+
5. Famous relatives
Some people will say just about anything to land themselves a job.
Interviewer: Other than your work experience, can you tell us any other interesting facts about you?
Candidate: I'm related to Barrack Obama (LIE).
6. Under house arrest
Yet another candidate is late for an interview. The interviewer decides to investigate…
Interviewer: Hi Stephen, we're sitting here in the boardroom waiting for you. What's the hold up?
Candidate: Sorry guys – slight issue. I'm handcuffed to my bed.
7. Too honest
Interviewer: What attracted you to this role?
Candidate: Honestly, I don't know! My recruitment consultant told me it's good practice to go to interviews.
8. Now you're pushing it!
Interviewer: Tell me why you want this job? Why do you think you'll be the right fit?
Candidate: Well, I've always been passionate about not starving to death!
Want to keep up to date?
Join our 75,000+ subscribers who do!