Keep up with the latest hiring trends!
/
/

8 LinkedIn Groups Every Australian Recruiter Should Join
8 LinkedIn Groups Every Australian Recruiter Should Join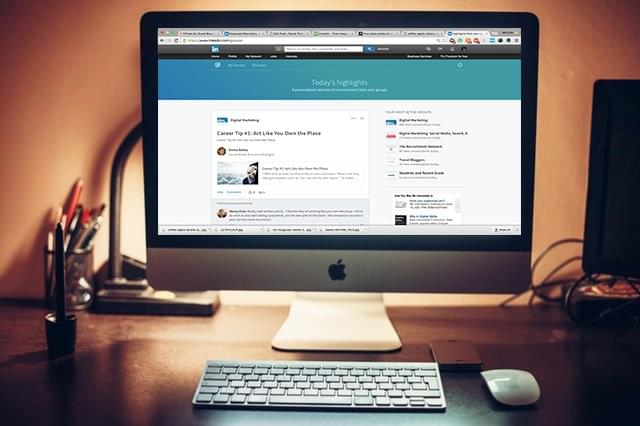 Social media groups have become bustling recruiting hubs. But where do you dive in when you're spoilt for choice? With social media being at the front line for employee recruiting and LinkedIn leading the charge, it's important to know your way around. LinkedIn not only offers professional snapshots of prospective applicants, it also offers massive job­seeker pools of like-minded prospects you can interact with in a group setting. By joining groups, you can efficiently broaden your scope of applicants, and ultimately find a great fit for the job in question. But you may be wondering where to start, and which groups to join first. Before you become overwhelmed with your options, try these on for size: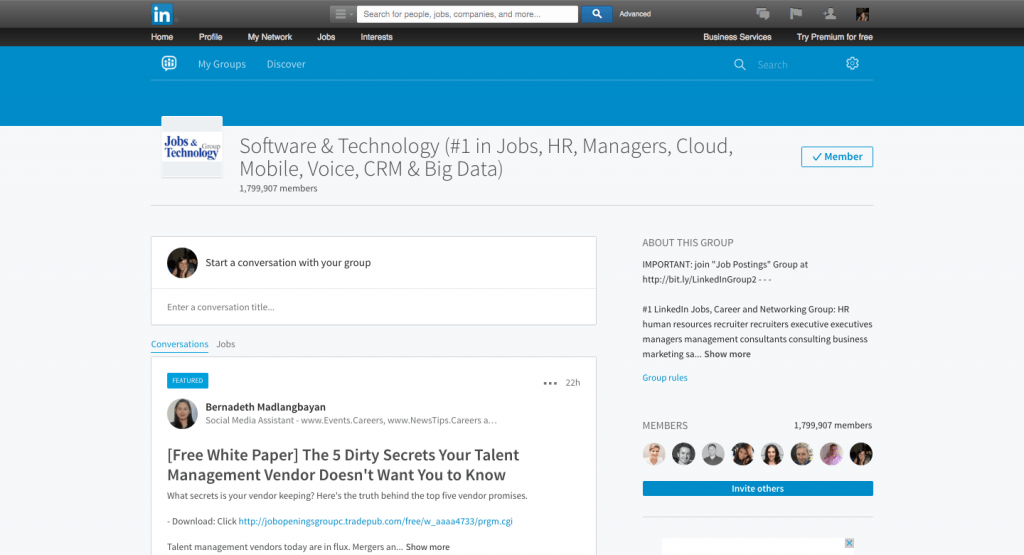 This group is one of the largest out there, and is a great place to start your search. It's crucial to go where the talent is, and this is one of the fullest around. The odds are in your favor as far as pulling in a large volume of applicants, but you may also want to consider smaller groups if you want to filter further (for example, by geography, sub­industry, etc.).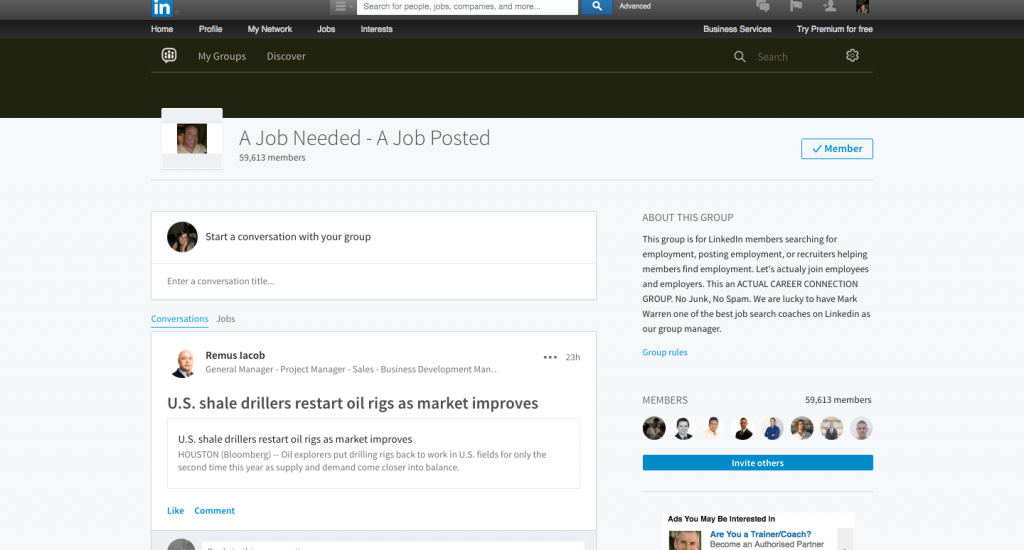 While not a big as Software and Technology, it still has a strong following. Run by a skilled moderator, this group strives to keep spam out of its content, thereby facilitating genuine connections.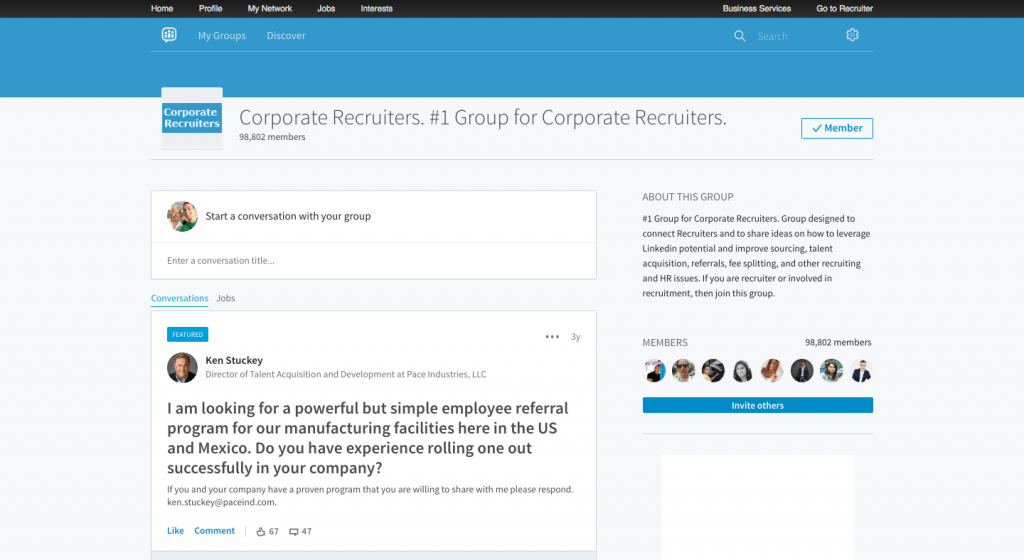 With a focus on the recruiting job itself, this group is a wealth of information. You will find helpful tips on everything from referrals to fee splitting.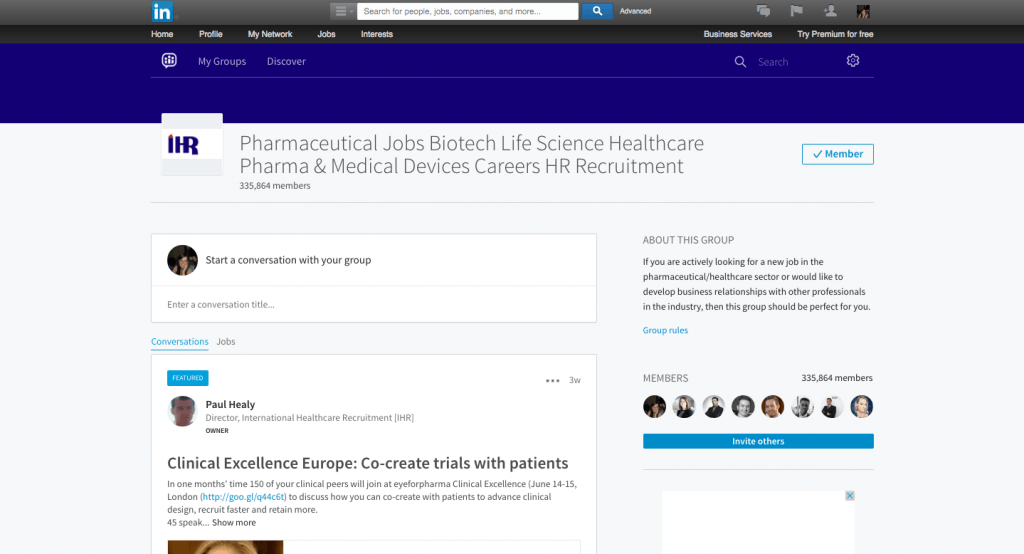 Search for recruits by industry to get a more targeted audience. This group contains job seekers and networkers within the pharmaceutical industry. You'll also find plenty of other job­seeker groups geared toward technology, sciences, and finance.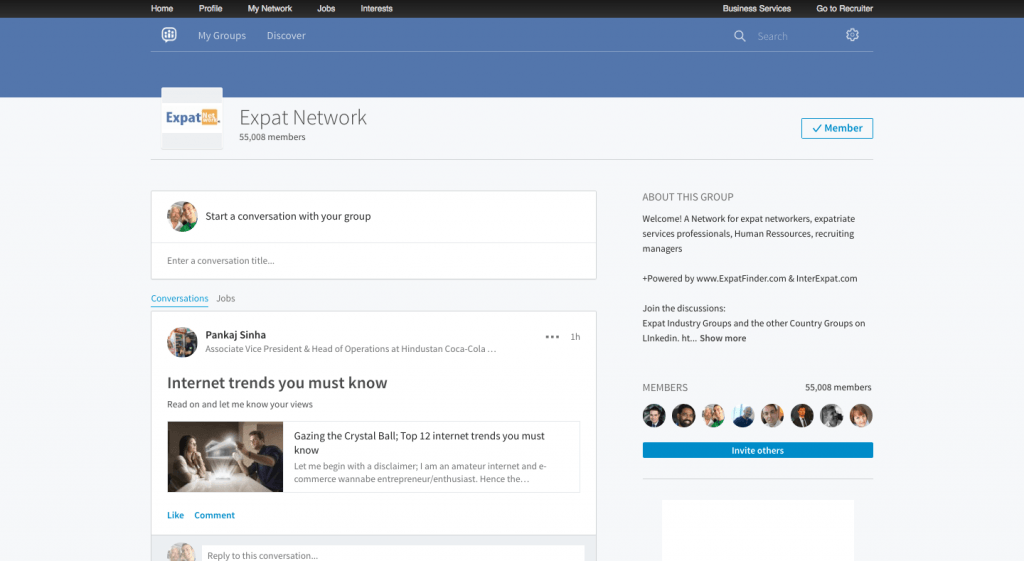 Recruiters may find particularly good turnout amongst expats, as they have already been demonstrably flexible with location, and their current jobs are often short­term contracts. Expat Network is a mix of recruiting managers and expat professionals based all over the world.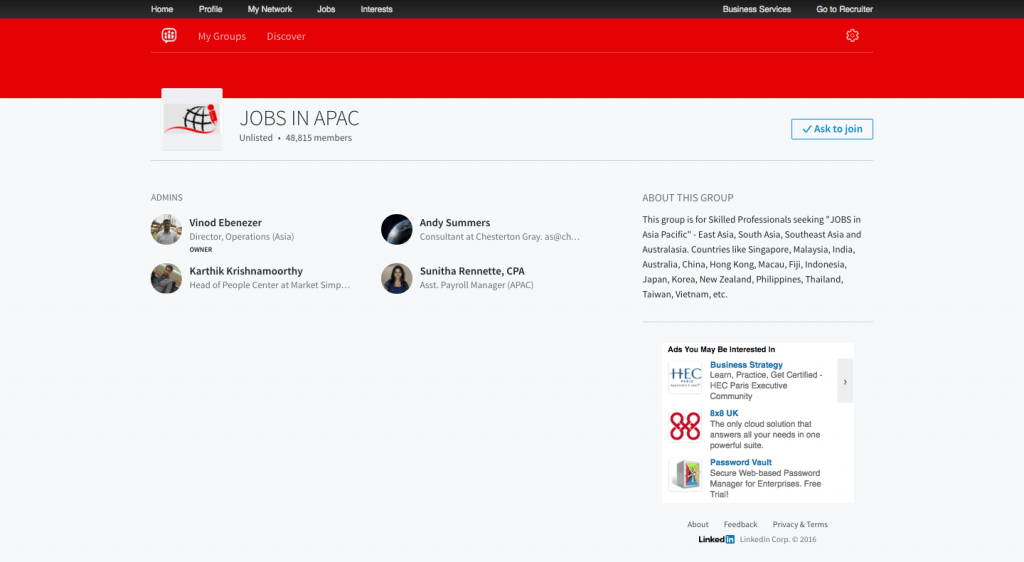 A hub of talented job seekers looking for employers, Jobs in APAC focuses on activity in the Asia Pacific region including Australia, China, and Japan. You can also narrow your LinkedIn group involvement as much as you'd like, from city to region, and everything in between.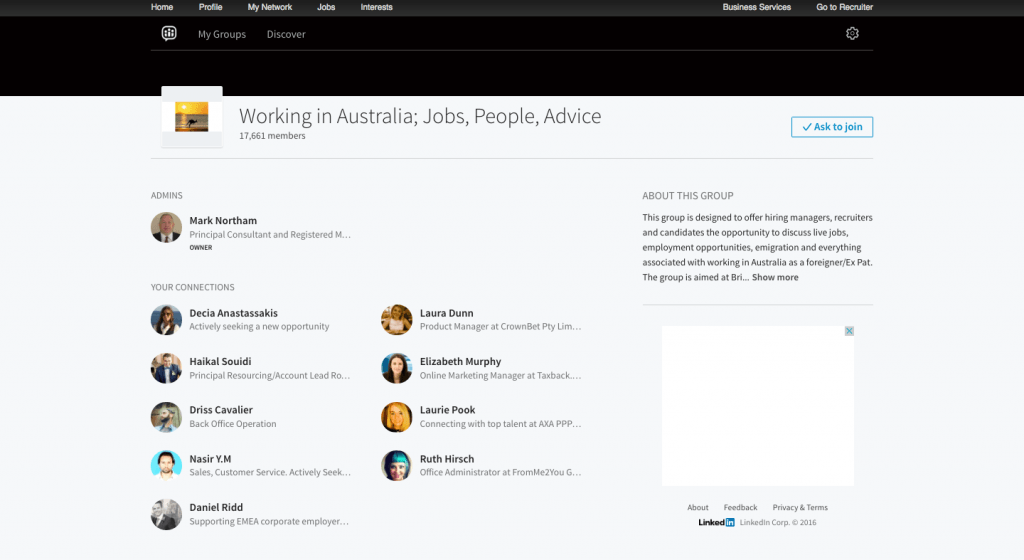 This diverse group offers a space for expats and locals alike to search for jobs and get in touch with recruiters. Plus, it's a great opportunity to find out what it's like to work in Australia.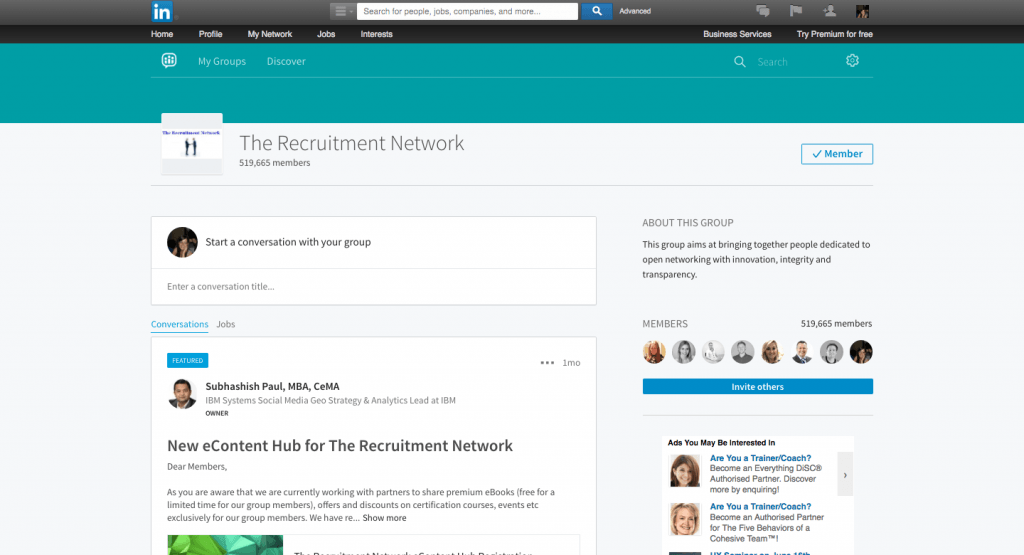 Another sizeable group, The Recruitment Network offers a professional space in which to cultivate professional relationships. While there are many groups out there to choose from, you can always create your own group if you spot a gap in the categories or if you don't find the types of applicants you're looking for. But chances are that you will be able to find just about any broad category of recruitment prospects that you can think of. Plus, you can join as many as you want. There's no limit to the outreach you can do. Just be sure to respect the guidelines of each group as you participate.
About the Author: Monique Craig is a blogger and an employee at Oneflare, a reliable online marketplace connecting Australians with local businesses. In her free time, Monique enjoys reading self­improvement books and learning more about new technologies and strategies that allow businesses to grow and expand.
Find out how the likes of IBM, IKEA and Siemens
drive hiring excellence with SocialTalent
---