9 Major Social Recruiting News Stories this Week - 27th July 2015
In the news this week:
LinkedIn Reveal the "7 Deadly Sins of Recruiting"
In a post on their Talent Blog site last week, LinkedIn Influencer, Paul Petrone, revealed the seven recruiter philosophies that "lead to a pattern of errors that will end in a ruined employer brand, a bunch of frustrated people and a company that's devoid of top talent".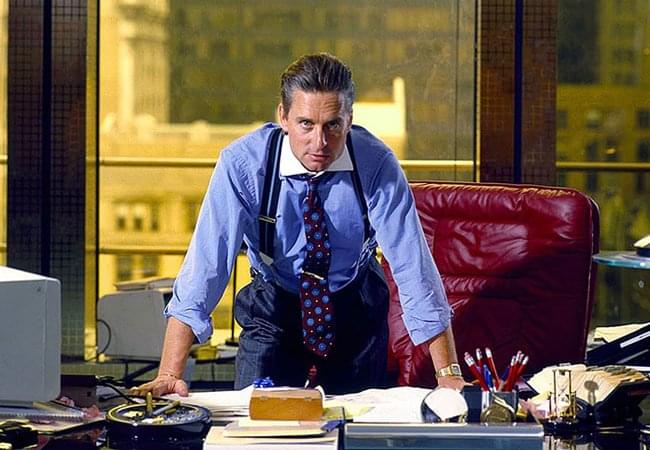 1. Greed: You fiercely negotiate starting salaries
Negotiating the lowest possible salary you can for your new hires saves the company a lot of money, right? Wrong. Research shows if you don't pay people what they're worth, they're likely to leave. At the very least, they'll grow resentful and less engaged. You shouldn't overpay for talent, but underpaying them is just as bad, if not worse.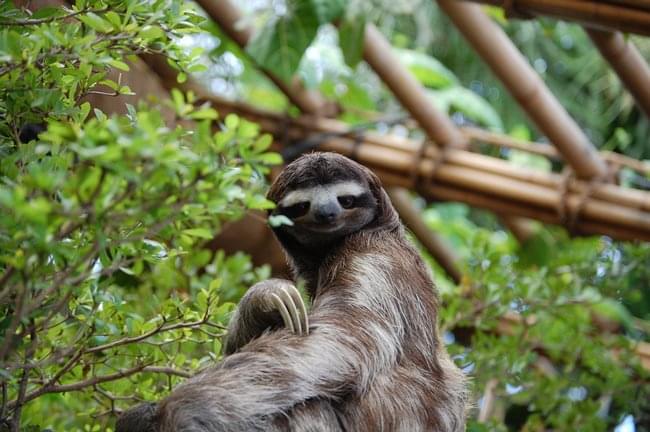 2. Sloth: You mass spam prospects for every open position
Spamming is ineffective, and will only cause more work in the long run. Additionally, it kills your employer brand, so you make it harder for you (and everyone else within your company) to recruit in the future. Always take a minute to personalise your InMails. You'll get a much higher response rate and it will save you time in the long run.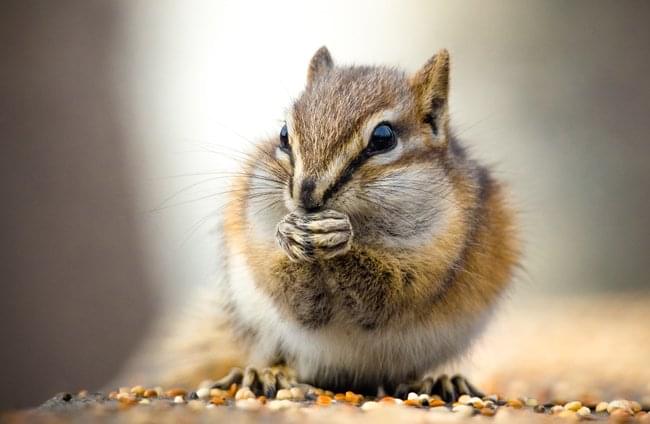 3. Gluttony: You feast only on active candidates
Active candidates are great, no doubt, but they only represent about 30 percent of the market. By going after passive candidates as well, you hit a much wider crowd, and often a more talented one. After all, often the most talented employees are not looking for a job.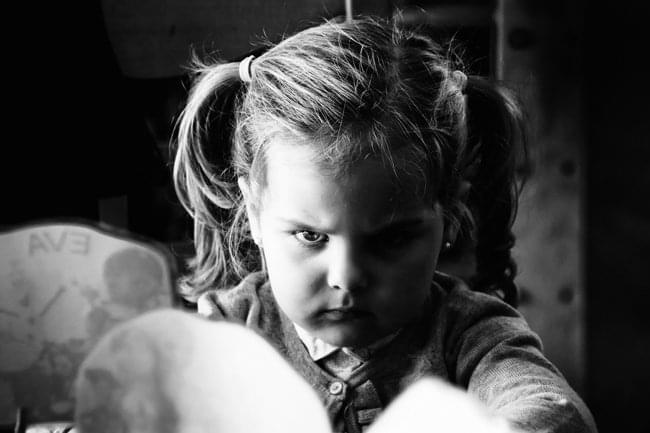 4. Wrath: You treat the candidates you reject poorly
Treating rejected candidates poorly kills your employer brand and can even hurt your sales.
Just by reaching out to them to tell them they are no longer being considered, and providing some feedback on why, can exponentially improve their attitudes towards your company.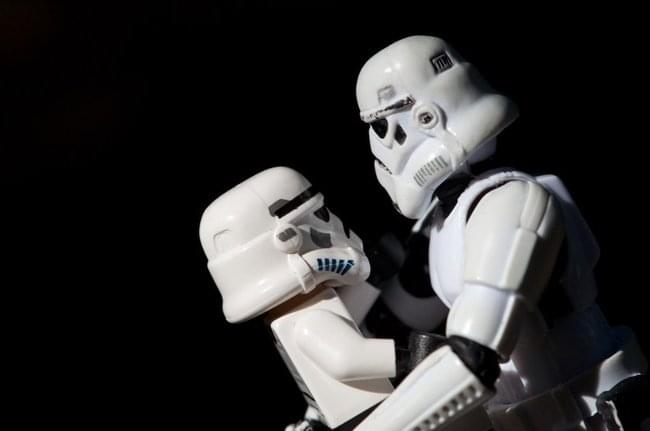 5. Lust: You search for applicants who don't exist
"I want a salesmen with at least 15 years experience selling SaaS solutions whose been in the top 10 percent in sales the past five years and has a…." Sure, we all would. But, if you are going to lust, lust realistically. The best way to do that is to analyse your talent pools and see what requirements are truly necessary before you post a job.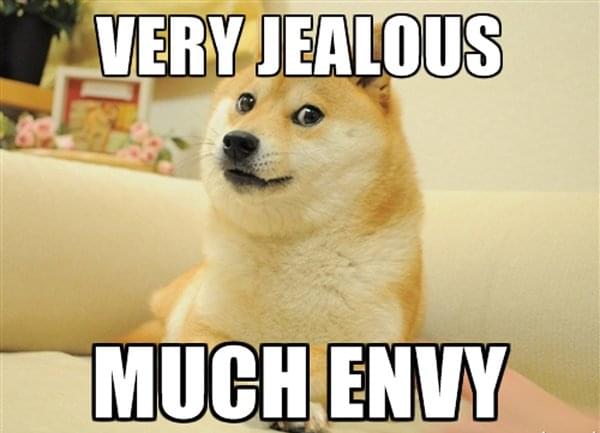 6. Envy: You think you need a giant budget to compete
A bigger budget is always nice, but the fact is more money actually stifles your creativity.
Sometimes, forcing yourself to improve something without using more resources to do it is one of the best ways to dream up innovative solutions.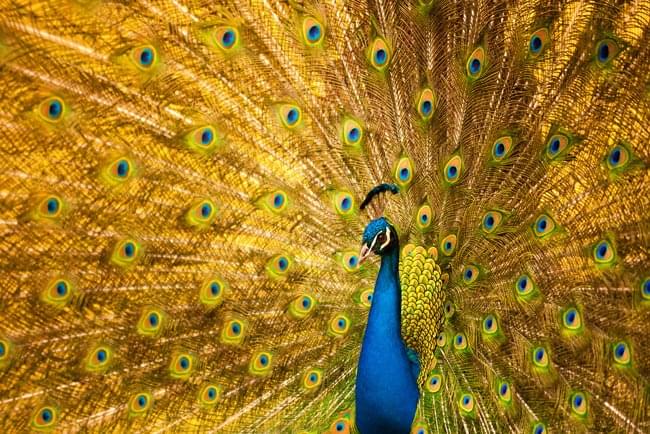 7. Pride: You think the best candidates are just lining up to work for your company
AKA – The worst sin of them all!
No matter how great your company is, you need to constantly put resources into your employer branding and recruiting efforts. There are millions of companies out there your candidates can go to. The minute you stop putting energy into luring top talent, the minute they find one of the countless other jobs out there instead.
LinkedIn Adds Lead Generation To SlideShare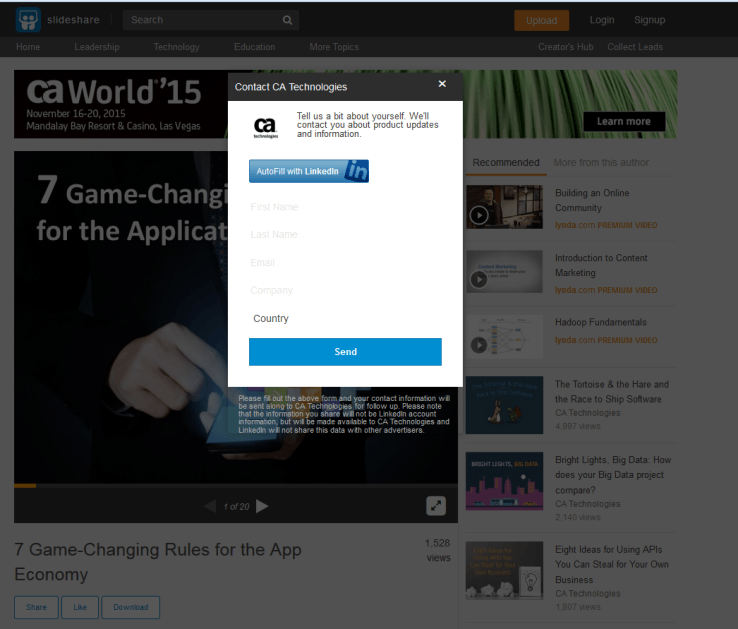 LinkedIn has built up several new areas of its business to help it diversify revenues beyond premium subscriptions and job ads on its primary web site — with services like advertising now complemented by premium e-learning courses from Lynda.com. And last week, LinkedIn added more by way of SlideShare, its site for uploading and sharing presentations.
The site is now going to offer paid tools for marketers, with the first focused on lead generation. Lead generation will let companies or marketers who have uploaded presentations essentially put up a "gate" on their content, where in order to follow with a specified action — whether it is downloading a presentation, or being able to view it in full — a person will need to provide his or her contact information, either in the form of a sign-in using LinkedIn, or by filling out names and contact information manually.
Pointedly, LinkedIn will be the only option given for single sign-on — no Twitter, Facebook or Google+ here.
While lead generation is the first paid product SlideShare is offering, it won't be the last. Caroline Gaffney, the Head of Product for SlideShare, says that there will be "a lot more in the next six months, with lead-gen laying the foundation." As for what might be coming next, she wouldn't specify but pointed to there now being some 20 million presentations on the platform, and how one useful thing could be better ways of leading users to more content around specific topics. This would also be one way to get more people to spend time on SlideShare.
Today there are 70 million monthly active users of SlideShare, up from 60 million a year ago, and it seems that the idea will be to work not just on growing that number, but to better monetise the ones that are already there.
Marketers will be charged for lead-generation services on a pay-per-lead basis. They will be able to pick up data on users through mobile embeds of presentations, and will also be able to integrate HubSpot and Marketo to track leads.
Twitter Just Ditched Your Personalised Background
Twitter used to let you put whatever imagery you wanted up as the background on every Twitter page you surfed on. And it was glorious. But, in an unannounced move last Monday, Twitter put paid to your ability to see the customised background you added in the design area of your settings on the home or notification screen pages, and replaced it with a plain white one.
Now I understand why #twitter is looking terribly ugly today – Twitter is removing backgrounds from user profiles http://t.co/wgePZV6ru8

— Daniel (@danielzsoldos) July 21, 2015
After the sudden move, which sent hundreds of Twitter users into a rant last Monday, a spokesperson for the site released the following statement:
"We're removing background images from the home and notifications timelines on web for all users. Now, background images are only available where logged-in users will see them publicly (Tweet pages, list pages and collections pages). You can find help center content about customizing your design and where it's visible on Twitter here."
The reason? None officially given. One of the possibilities, and something I've read, is that Twitter wants more control of its ad display experience. For example, if the company were to want to sell a full-homepage-takeover-background-ad that you see on a lot of sites, they couldn't. Because of your customised one. Similarly, Twitter can now design features for the home and notification page without worrying about colours clashing with unknown customisations. So we're guessing this is update is purely to keep the site's developers sweet and potential advertisers happy!
Instagram Brings Search To The Web
After revolutionising ho we search for images on mobile a few weeks ago, Instagram is now doing the same for desktop users. Last Monday, Instagram gave desktop users the ability to search hashtags, profile and locations on Instagram.com in a viewing experience that is beginning to grow much more congruous with the mobile app (where content is still created on):
Starting today, you can search people, places and hashtags on web. pic.twitter.com/kadwSZd8xt — Instagram (@instagram) July 20, 2015
In addition to enabling simple search, Instagram has also created landing pages for geotags and hashtags and you'll also be able to see some of the top posts when you search locations or hashtags.
YouTube's App Redesign Plays To Creators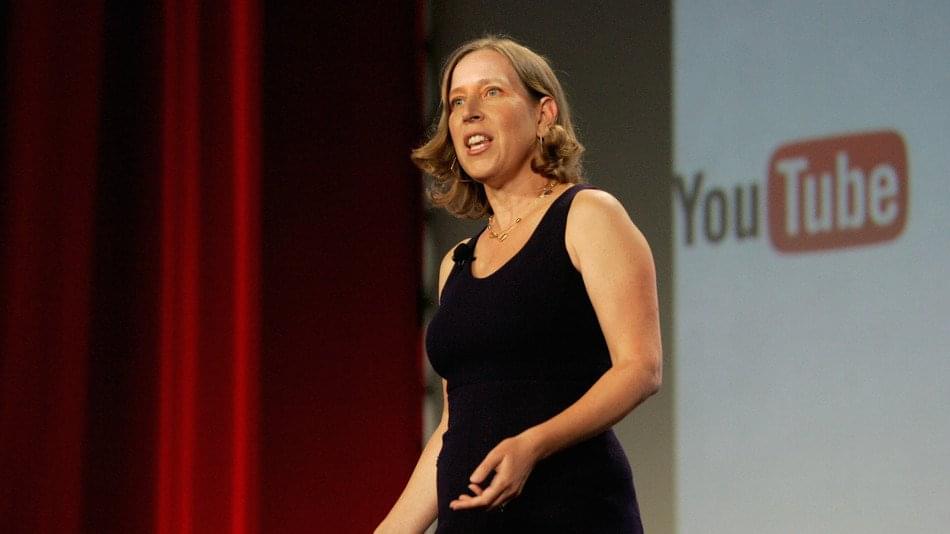 There's some really great content being created by budding superstars on YouTube, from Zoella to PointlessBlog and PewDiePie to Caspar Lee. And last week, at their annual VidCon event, YouTube CEO Susan Wojicki announced that the new version of it's app (Android first, and iOS soon) would help feed content from those superstars to their fans with the introduction of a new Subscriptions tab – where you can track all the latest and greatest from your favourite web stars in one place: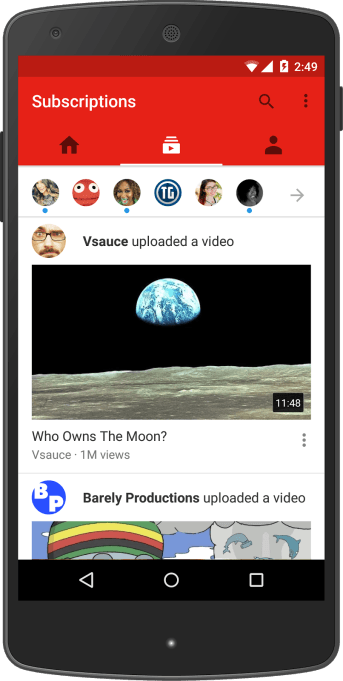 In addition to the subscription tab, the new app has Home and Account, the latter where your playlists and watch history will now be tucked into. With little tweaks like this, YouTube wants people to obsess over seeing the next episode of a channel's content:
In the new app, your fans can tap the bell icon on your channel to get notified right when you post a video. #VidCon pic.twitter.com/EB0zwSjIuJ

— YouTube Creators (@YTCreators) July 24, 2015
To further cater to the content-creation crowd, YouTube has added some new editing tools: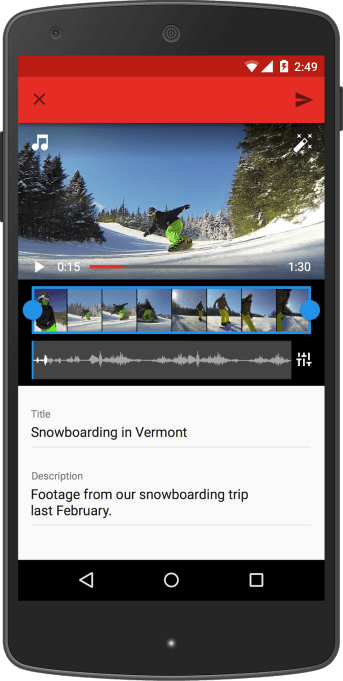 "YouTube isn't just about enjoying videos; it's a place to express yourself and show the world what you love. With the redesigned app you can take your creativity to new levels using a new set of video creation tools. You've got an amazing camera in your phone or tablet, and now you can trim your footage, tint the image with filters, add music, and upload – all inside the app."
The app redesign dovetails with what Wojcicki said were YouTube's top three priorities: "Mobile. Mobile. And mobile," she said, noting that more than half of YouTube views and watch time are on mobile devices, with 100% year-over-year revenue growth from mobile.
Wojcicki also highlighted YouTube's move into virtual reality, with 360-degree 3D video.
"Later this year we're going to launch support for 360-degree videos in 3-D which is what will enable truly immersive virtual reality experiences," she said. "And we're going to make sure all our Spaces are outfitted with the latest Jump cameras that capture 360-degree video in 3D in unprecedented quality."
Exciting stuff indeed, and all things we need to be keeping an eye on with a view to employer branding opportunities!
Twitter Under Fire for Hosting Office "Frat Party"
Twitter is in hot water with workplace diversity campaigners everywhere. Why? Well, last Tuesday, an image tweeted by an employee revealed that part of the offices in Twitter's San Francisco headquarters had been decked out with pyramids of red Dixie cups, dozens of pizza boxes, a beer keg and the sign "Twitter Frat House" written in Greek: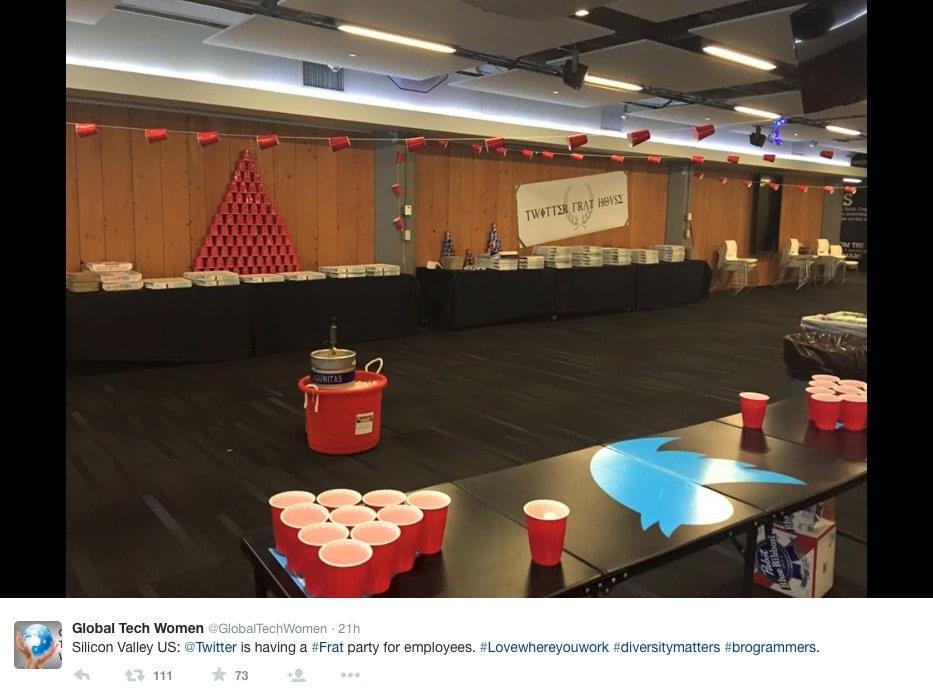 The employee pulled the image soon afterward, but it had already spread quickly across social media, causing widespread controversy with some accusing the company of perpetuating a male dominated culture associated with American Fraternity Houses.
In an official public apology for the image, a spokesperson for the company explained:
"This social event organised by one team was in poor taste at best, and not reflective of the culture we are building here at Twitter. We've had discussions internally with the organising team, and they recognise that this theme was ill-chosen."
CEO and founder of the Global Women in Tech organisation (who retweeted the offending image along with the caption: "Silicon Valley US: @Twitter is having a #Frat party for employees. #Lovewhereyouwork #diversitymatters #brogrammers."), Deanna Kosaraju, weighed in on the controversy by saying; "They got caught with their pants down."
Twitter's oversight comes after dozens of tech companies ranging from Apple and Amazon to Eventbrite and Pandora disclosed diversity data around minorities in the workplace. Most of the data, unsurprisingly, left a lot to be desired. Intel, for example, lagged behind with just 16% of its global workforce — a scant 1,712 or so — being women. In Twitter's case, just 30% of its employees around the globe were women, when the company published its report in June 2014. And that figure dipped even lower to 21% when it came to women holding leadership roles and 10% with technical roles. (Non-technical jobs were a different story: 50-50.)
Is This the World's Greatest Onboarding Experience?!
After being referred by a friend for the role of Assistant Art Director at Ubisoft, Nate LaMartina took the risk and uprooted his family from Edmonton, Alberta to Quebec City… 3,814 kilometres away!
To give him a flavour of his new city and life as a Ubisoft employee, Ubisoft decided to take Nate on the adventure of a lifetime!
Check out the video below to see what happened:
Twitter Makes It Easier to Target Ads Around Big Events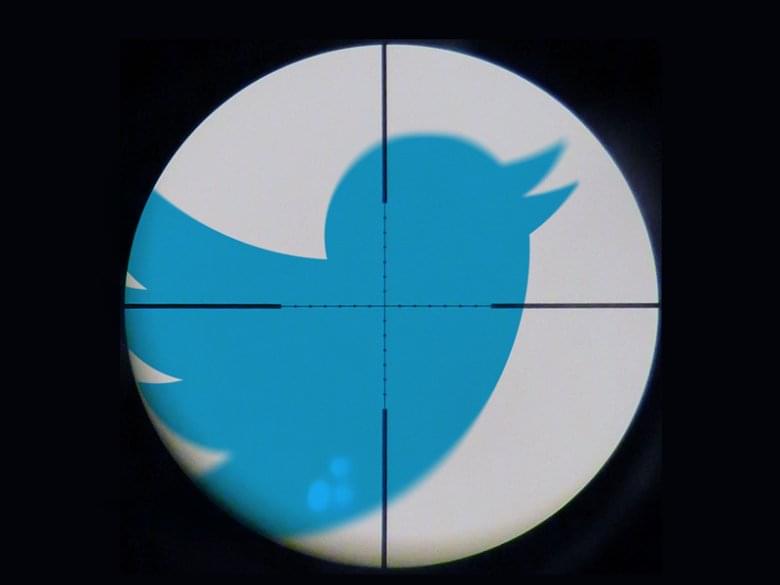 Our final piece of Twitter news today, is an altogether more positive story! Twitter is announcing a straightforward way for advertisers (and recruiters my friends!) to join conversations around major events.
Until now, buying ads has been a "very manual" process, with advertisers piecing together the right events, keywords, Twitter handles and geographies to target. Twitter's new event targeting feature will allow anyone with a Twitter Ads account to browse a calendar of upcoming events, look at data around the size and demographics of the Twitter audience around each event — then, if they like what they see, target an ad campaign at that audience.
Ameet Ranadive, Twitter's Senior Director of Revenue Products, said Twitter looks at "a variety of user engagement signals" to identify that audience — it's not just people who are tweeting, but also those who are looking for and engaging with content around the event. And event coverage will expand over time. (Twitter says it will include "major global events, as well as tentpole events related to sports, holidays, festivals, TV, music and politics in the U.S., UK, France, Brazil and Japan.")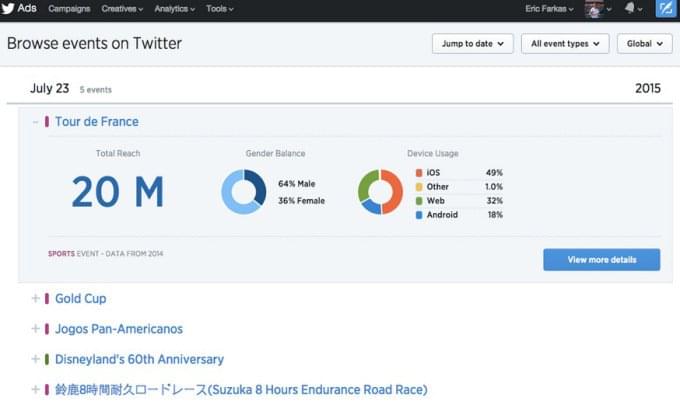 The company has already been testing this in beta with advertisers, including MEC Global, SocialCode and MindshareUK.
We thought this new event targeting feature could be extremely useful to recruiters looking to target audiences that will invariably capture the attention of certain candidates e.g. the Masterchef Professionals final with chefs.
Lights, Camera, ACTION! UK's Top Recruiters Sought for New Channel 4 TV show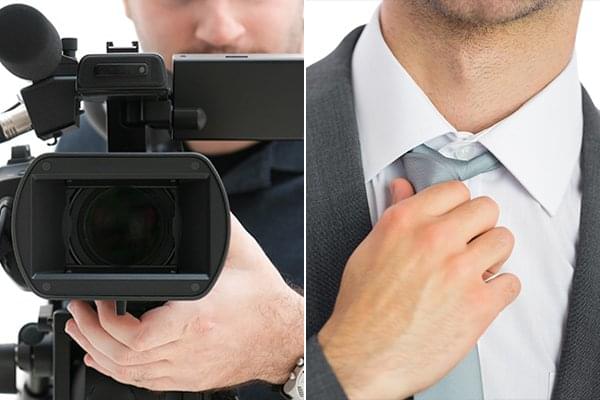 Production company Label 1 is looking for passionate recruitment experts to pilot a new TV show that aims to depict what "really happens behind closed doors."
"We are looking for recruitment experts to take part in a new show that helps employers find the right person for their job," says Label 1 Producer, Christina Wilby. "If you are passionate about the business of recruitment and believe you have what it takes to find the right person for the role, and would be interested in featuring as a job expert on the show then we'd love to hear from you."
"This new series will focus on the job interview process – a place most of us have experienced but we've rarely seen what really happens behind closed doors. It's a series that captures the reality of what it's like to interview and be interviewed by some of Britain's best employers and leading recruitment experts. We want to capture the dreams, ambitions, nerves and excitement across both sides of the interview table. This is the hunt for the perfect candidate, and we need Britain's top recruiters to find them."
Channel 4 recently showed the television series The Job Centre. The show followed the employees at the recruitment firm Candelisa People as they tried to find jobs for jobseekers.
For more information, email anshu.ahuja@itv.com.
Want to keep up to date?
Join our 75,000+ subscribers who do!