Keep up with the latest hiring trends!
/
/

9 of the Best Twitter Apps for Recruitment
9 of the Best Twitter Apps for Recruitment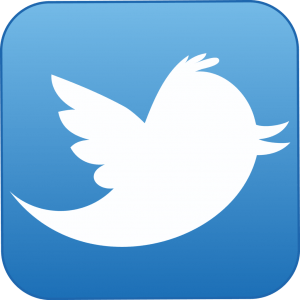 Looking for a great Twitter analysis tool to enhance your tweeting experience as a recruiter? Good luck! There are literally hundreds of them to choose from and not all of them are worth their salt. We here at Social Talent have used and experimented with our fair share of these useful Twitter instruments over the last few years and today we're bringing you a selection of the 9 best tools currently on the market.
      1. TweetDeck
TweetDeck is a free social media dashboard application that allows you to easily manage a number of Twitter accounts, topics and hashtags from one screen. It is the most popular Twitter application on the market and has been since 2009.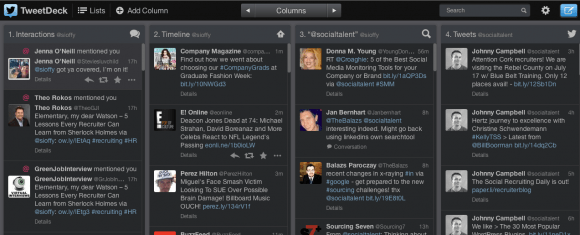 TweetDeck is the first application I open after my emails every single morning as, on one screen, I can instantly see a real time feed of who's been interacting with me and Social Talent, my up to the minute timeline, who's been using my hashtags and who's been tweeting my chosen @ connections. Follow trends more easily, monitor retweets effortlessly and respond to mentions and followers faster – this tool will completely enhance your Tweeting experience.
      2. Tweriod
Tweriod is a free Twitter tool that helps you make the most of Twitter by analyzing up to 1000 of your followers and letting you know the best time to tweet. Simple as.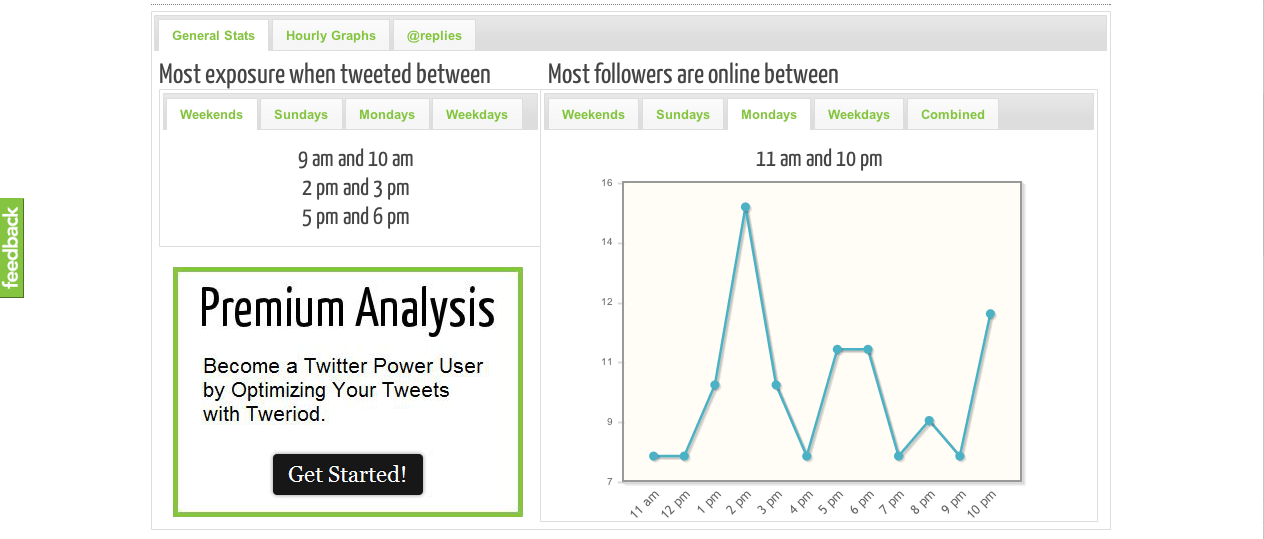 Discovering the peak times at which to tweet is important. What's the point in sending out a job advert at 9am if no one is online until 1pm?
      3. Buffer
Buffer is a free software application designed to allow you to manage your social networks (Twitter, Facebook and LinkedIn), by providing the means for you to schedule posts. We use this all the time here at Social Talent for activities such as (but not limited to) converting long URL's to save characters in Twitter and scheduling tweets regarding our latest blog posts (like this one).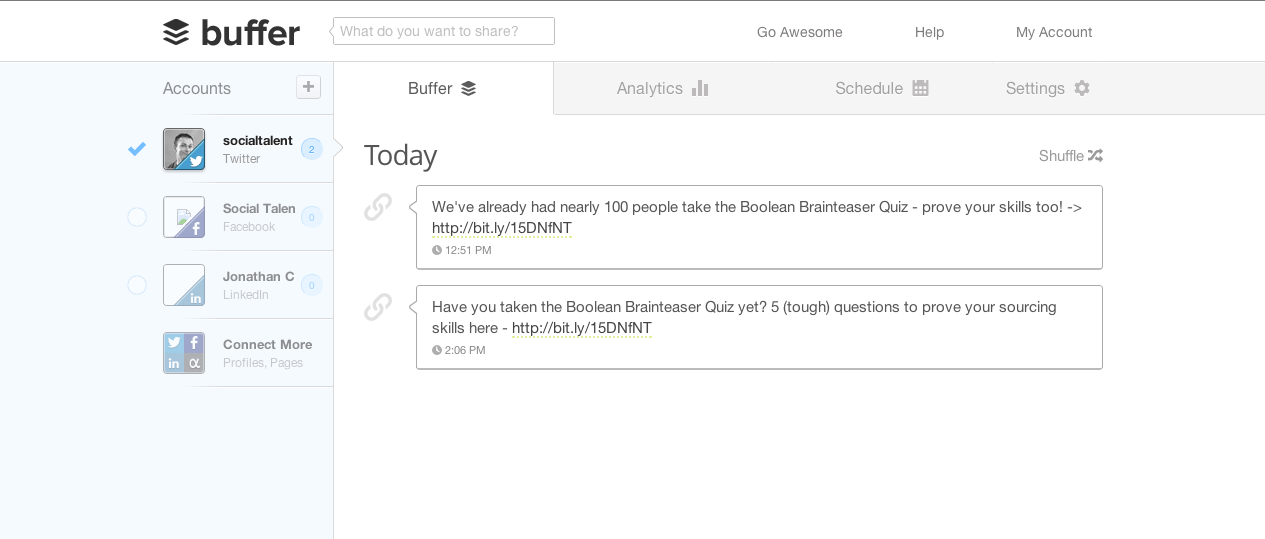 This one is really handy for all you bloggers and serial Tweeters out there and is especially useful when combined with the likes of Tweriod. By scheduling tweets (particularly those with URL links) to post at peak times during the day when most of your followers and potential candidates are online, you should increase the potential reach of your tweet and increase the traffic to your link, be it a blog post or a job offering.
      4. TweetLevel
TweetLevel is a free online service that lets you analyse any Twitter ID, topic or hashtag and establish it's influence when it comes to the wider Twittersphere. Once analyzed by the website, users are given a graph showing where they or the ID they've entered, sits on an influence/popularity axis categorized into 5 different types of user (Idea Starters, Amplifiers, Curators, Commentators and Viewers). The category a user is placed into depends on the number of tweets, followers and conversations they have. They will also be awarded a badge displaying their TweetLevel score and category.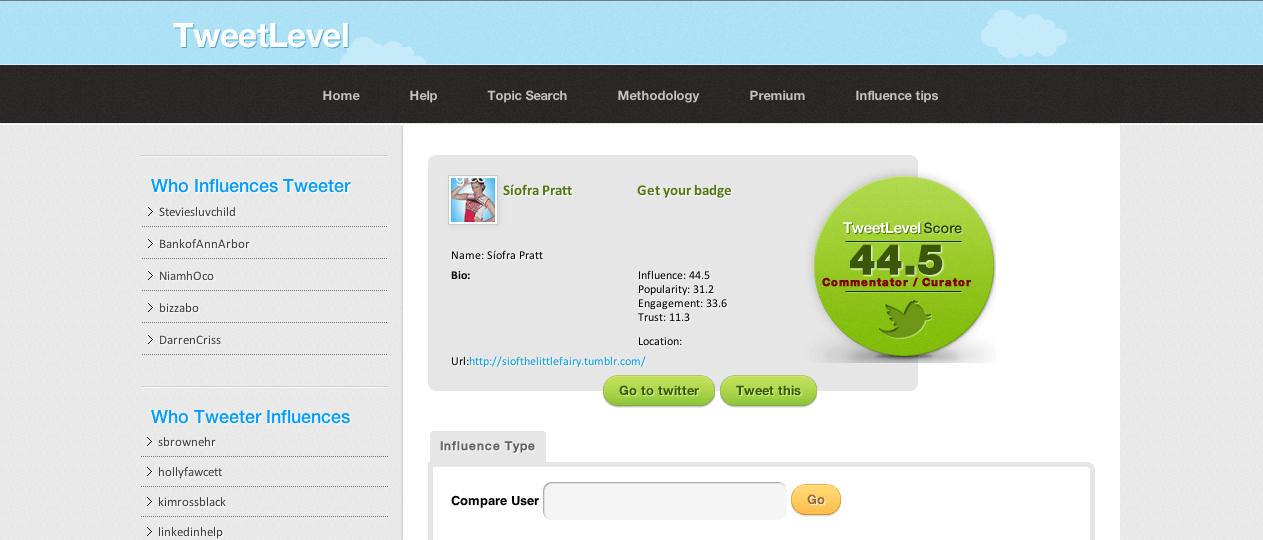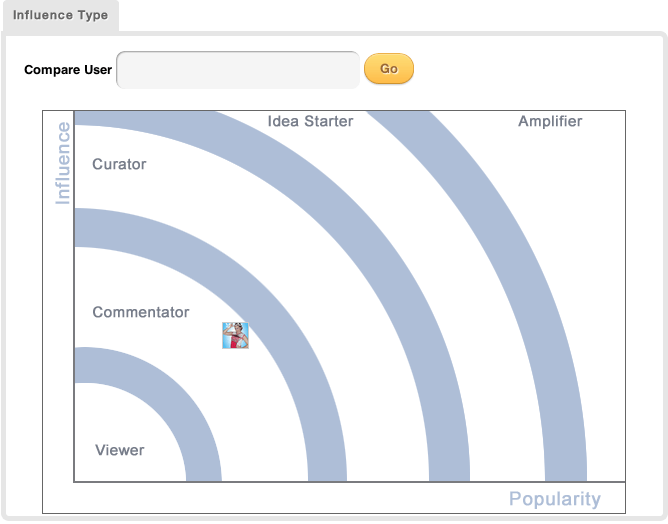 For the topic and hashtag search, the user is provided with 3 graphs each respectively measuring the level of buzz the topic has received over a period of time, the top users of the topic by share of voice and how many times a particular link was shared along with the topic.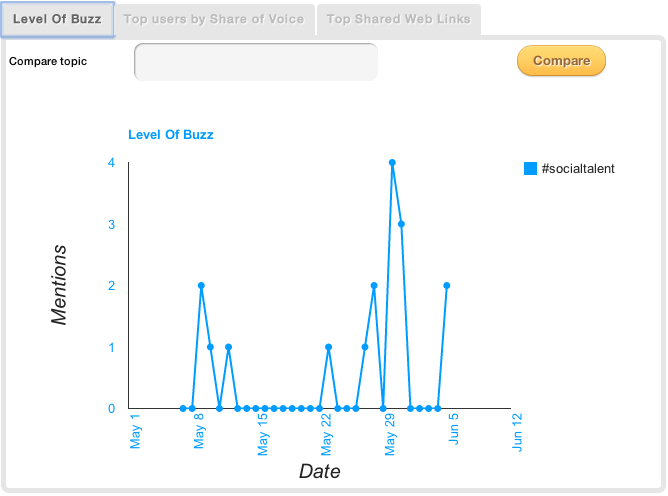 Being able to analyze everything from your Twitter ID influence/popularity to buzz about your job opening/company/brand, is invaluable in helping you discover how influential your Twitter presence is and also that of your competitors. Once you know where you stand you can do what you need to do to improve that score or maintain it accordingly. Find out who the Amplifiers are in your industry, get in touch with them and get them to re-tweet your stuff.
      5. IFTTT
IFTTT is another free service that enables users to connect online channels like Twitter, Facebook, Tumblr, RSS Feed, Dropbox, etc. with personally created or publicly shared profiles known as "recipes" that fit the simple statement: "if this then that". The "this" part of the recipe being the trigger and the "that" part being the action. For example, "if Facebook then Twitter" meaning that if I post something on Facebook my little recipe will automatically take that post and put it on Twitter because I have asked it to.


Posted a job on your RSS feed? Create a "recipe" that means every time you do, that same job gets posted on Twitter or Facebook or Reddit or Tumblr or whatever. The possibilities are endless. Extend the reach of your job posting by ensuring it gets seen by the highest number of people possible using a variety of recipes.
      6. Bitly
Put purely and simply, Bitly (formerly Bit.ly) is a free URL shortening and bookmarking service. Bookmark and organize your links either publicly or privately, count the clicks your links have received and share your links across Twitter, Facebook and email.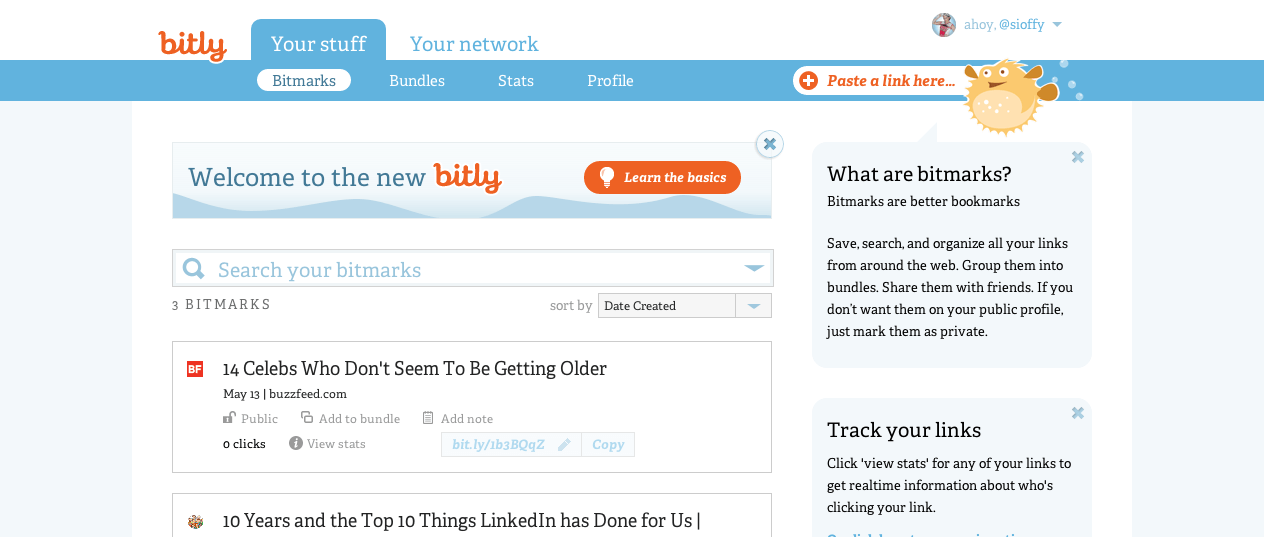 This one is a no-brainer for anyone using Twitter on a regular basis. By shortening URL links you reduce the number of characters making up your tweet allowing you to add more important text. Using the Bitly Google Chrome extension allows you to instantly tweet about the job you've just posted and enables you to track how many people are viewing your job from Twitter. Bitly also allows you to track any of the shortened URLs you've created and see in realtime, how many people are clicking on it.
      7. WhoTweetedMe
WhoTweetedMe.com analyzes a URL and shows you its most influential retweeters, potential reach and timeline.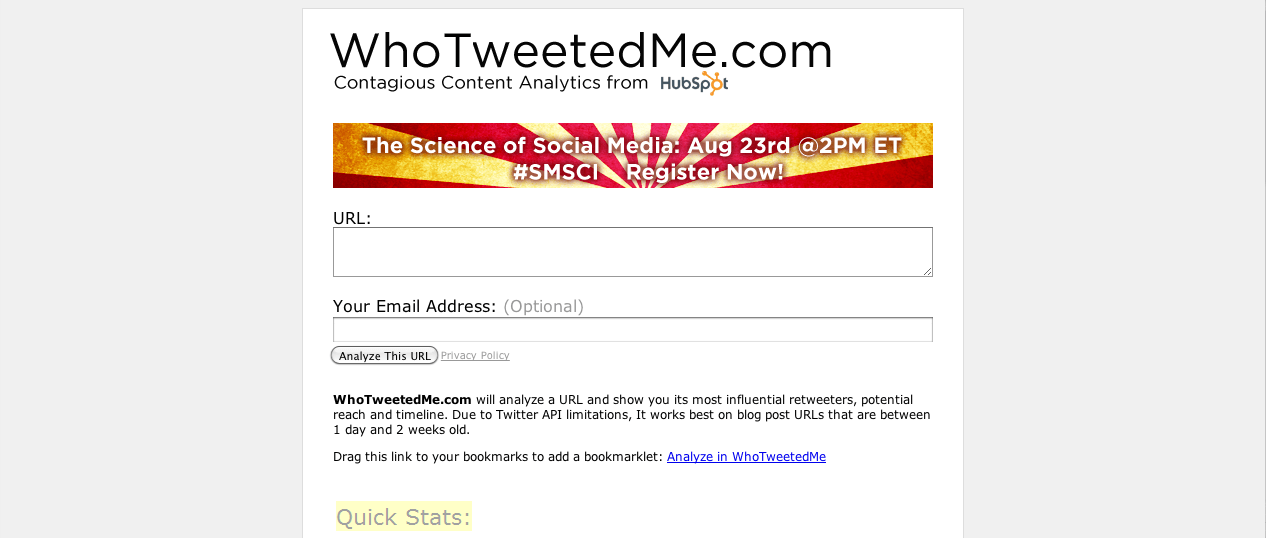 This works best with blog post URLs (not so great on whole website links) and is a great way of finding out how that job posting for example, is performing out there in Twitterland.
      8.  Social Bro
Basically everything you ever needed/wanted to know about your Twitter account and what you can do with it, is here in one neat (slightly hard to navigate) package. But you will need to pay for the privilege. Social Bro gives you a complete breakdown of your Twitter account and your tweets. It allows you to test a whole host of metrics relating to your Twitter account including; monitoring certain tweets, URLs and hashtags, telling you the best time to tweet, analyzing your competitors performance and observing your latest interactions.

If you're not sure about paying for a service like this when you could use a number of free tools to carry out some very similar functions, Social Bro do offer a free 15 day trial to help you make up your mind.
      9. Followerwonk
Followerwonk = Twitter analytics. Search Twitter bios to find people with similar interests to connect to. Compare Twitter accounts to discover new insights. Find out your followers' location, bio and who they follow. Contrast your relationships with both friends as well as competitors. Discover how to give your followers what they want by matching your Twitter activity to your gains and losses in followers.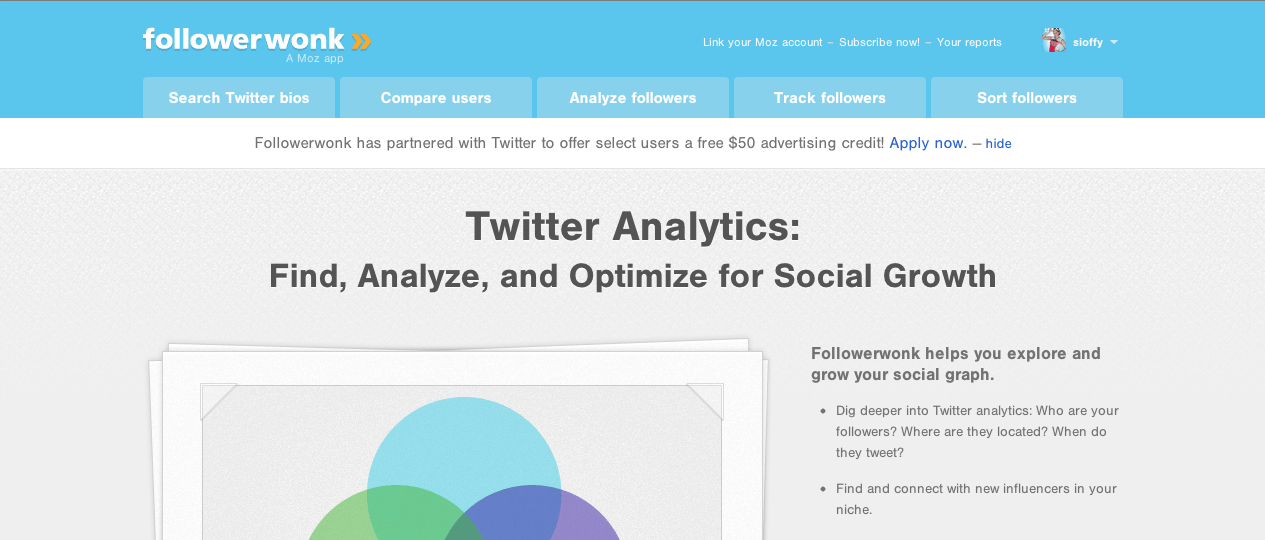 Unfortunately for all you bargain hunters out there, Followerwonk does require you to pay a premium for most of its key features, but fear not, some very useful features like the bio search tool, follower analysis tool and user comparison tool are free to use.

Looking for a fashion buyer, living in London and working for ASOS.com, for instance? Carry out a quick bio search using Followerwonk. Find the right candidate, see what they're tweeting about and engage with them accordingly. Job done. Twitter is a brilliant place to search for candidates. It's fast, you don't need to work out a candidates email address, you have the ability to converse with them instantly, and the simple method of retweeting can send your job spec out to hundreds of thousands of people within a matter of minutes, should your candidate unfortunately reject your fabulous job offer!
Will you be trying any of these apps? Maybe you couldn't live without one app in particular? Have you tried any good Twitter apps outside this list? If you have, tell us about them!  Let us know in the comments below.
P.S. If you're interested in finding out more about Twitter and how it can help your recruiting, then why not check out our Black Belt Online Internet Recruitment Training course or book a place on one of our open days in London (Sept. 11th), Cork (Sept. 26th), Helsinki (Sept. 27th) or Dublin (Sept. 30th).
Find out how the likes of IBM, IKEA and Siemens
drive hiring excellence with SocialTalent
---