Keep up with the latest hiring trends!
/
/

9 Recruitment Conferences You MUST VISIT in Spring/Summer 2016
9 Recruitment Conferences You MUST VISIT in Spring/Summer 2016
The big issues, the latest technologies, the new tools on the market – they're all discussed at the industry's annual events, conferences and expos. Which makes them the best way of keeping in touch with what's going on in our industry.
So, if you're planning on attending a recruiting conference this year, we suggest making it one of these:

This was one of the best events we attended last year, which is why we are keen to return again in 2016!
Now in it's 5th year, the Recruitment Agency Expo is the leading exhibition and conference for senior decision makers working within recruitment agencies in the UK. This year will see 26 free to attend seminars (on the most recent industry initiatives, the hottest topics, as well as new and developing products) including a session on the science of successful job advertising with our own Johnny Campbell, 13 free training sessions (bite-sized, best practice training content to immediately implement within your recruitment business) and with the opportunity to meet over 80 suppliers.
To see what you can expect from the event, check out this video from last year's event and see if you can spot any familiar faces:
Tickets:
Entry to the Recruitment Agency Expo is FREE for individuals who register here.

The In-House Recruitment Expo is a UK exhibition designed for in-house recruitment leaders and teams responsible for sourcing and recruiting candidates within corporate and SME businesses. If you're looking to network with peers, learn about new products and services that will help you find the best candidates, and pick the brains of some of the industries most brilliant minds (this year Katrina Collier, Dave Hazlehurst, Emma Gunes, Mervyn Dinnen, and Shane McCusker are all leading Keynote and Masterclass sessions), than the In-House Recruitment Expo is for you.
With almost 100 exhibitors, a mix of seminars and workshops led by respected experts, masterclasses hosted by the industry's brightest minds, and a host of exhibitor presentations and demonstrations, we think it's fair to say that the In-House Recruitment Expo offers everything you need to make informed decisions about your sourcing practices, tools and organisational objectives.
Tickets:
Entry to the In-House Recruitment Expo is FREE for individuals who register here.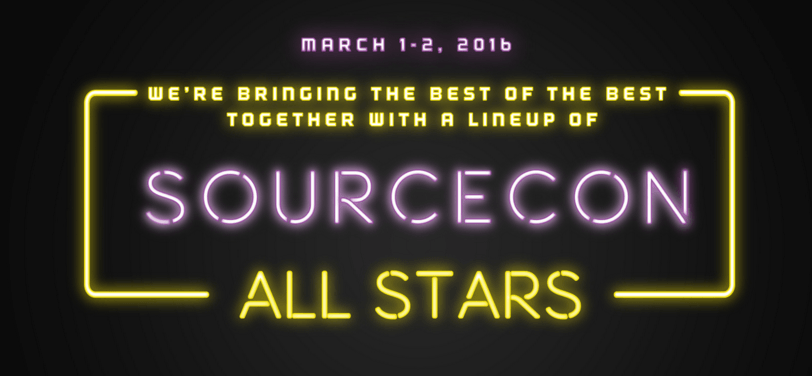 The best thing about SourceCon every year is that all of its agenda sessions focus on real sourcing results and giving you, the attendee, actual tools and tactics you can take home and use immediately. You also get the added piece of mind knowing that each of those tools and tactics come recommended, tried and tested by individuals at the forefront of sourcing and recruiting. As an added bonus, the networking at SourceCon is always world class! And, by all accounts, it's going to be even better at SourceCon: All Stars where each and every one of the speakers has a proven track record and is at the top of their game.
Yes, this year's SourceCon will be filled with the creme da la creme of recruiting experts who have actually worked and toiled in the trenches of recruitment and sourcing, and who know how to find THAT candidate. And they're very keen to share their knowledge with you! Speakers this year include Glen Cathy, Stacy Zapar, Dean Da Costa, Shannon Pritchett, John Vlastelica, and our very own Johnny Campbell. Topics this year include really practical stuff like  "Tactical Diversity Techniques That Work", "Four Easy Steps That Turn Any Recruiter Into A World Class CyberSleuth" and "Undocumented Hacks for Your Favorite Sourcing Tools".
You'd be mad not to attend!
Tickets:
Tickets for SourceCon can be found here, and are priced at $995, but be quick because early bird pricing ends on January 8th.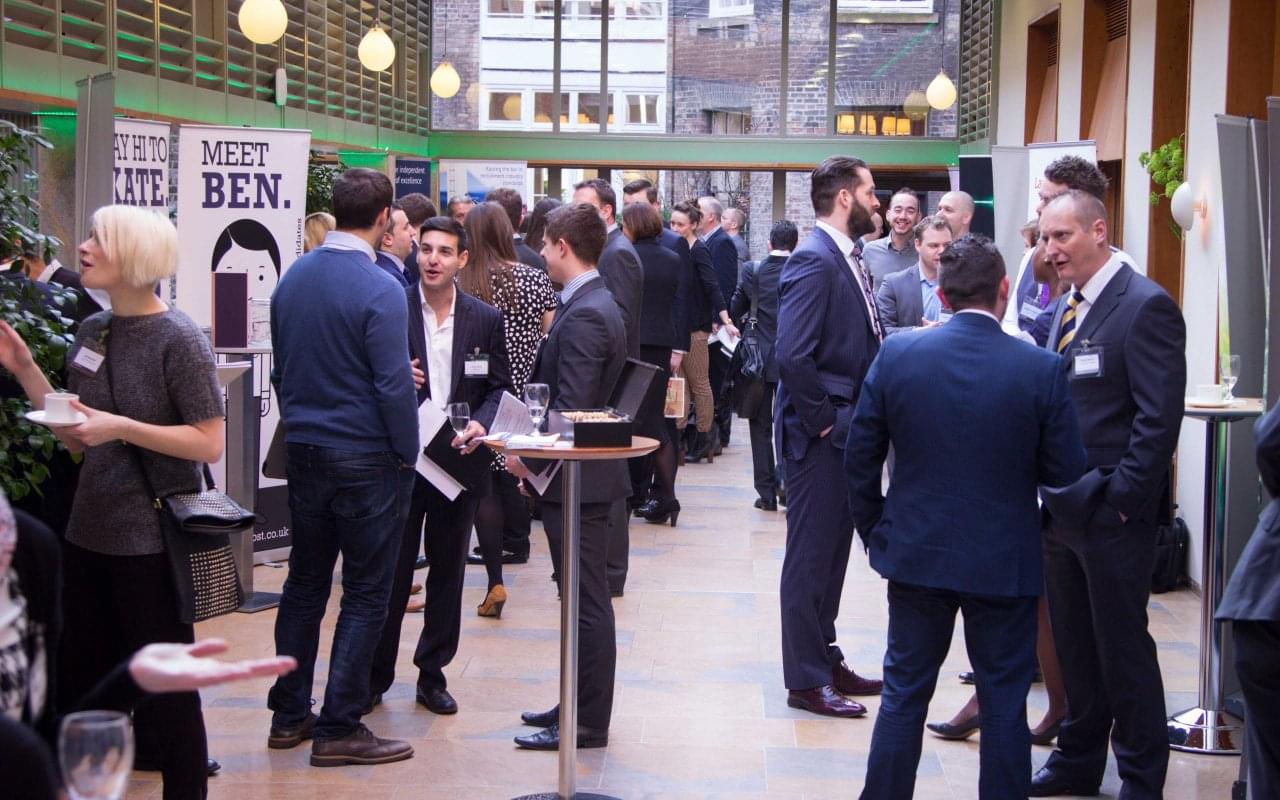 Recruitment Leaders Connect is the largest recruitment agency event series in the UK and touts itself as "a cross between a structured conference and a social meet up". The events are exclusively for Recruitment Owners, Directors, Managers and Senior team members and combine industry leading keynote talks, interactive discussion sessions and relaxed social networking opportunities to make one of the best conference experiences you'll find in the UK. The theme of their March 3rd event is "Year Ahead and Growth Plan 2016".
An official agenda for the event hasn't yet been confirmed but you can expect:
An average of 200 returning and new delegates
A relaxed and informal style
A huge range of networking opportunities
Fast paced, good quality, relevant keynote presentations
Expert speakers from around the world
A range of interactive roundtable topic discussions to join
Access to experts and leading suppliers in a non-sales-y environment
A social 'meet-up' style with buffet breakfasts, lunches and networking drinks
Tickets:
The events are free of charge for Recruitment Owners, Directors, Managers and Senior team members on a first come first served basis. You can register to secure your ticket here.

According to the summit's website, in a recent study Bersin by Deloitte stated that only 13% of organisations feel that their talent acquisition function is fully optimised. That's why they want their event to focus on helping the people of talent acquisition build better, stronger, faster, and more optimised TA functions. And boy, do they deliver!
Some of the sessions we're really keen to see and participate in at this year's two-day event include:
Tickets:
The standard price of tickets for the summit are $1,895, but if you register 3 to 5 attendees you'll receive a 10% discount, 6 to 10 attendees will receive attendees will receive 15% off, and groups of 10 or more will get 20% off. Register here.

While many HR events seem to photocopy their speaker list year-on-year, HR Tech World Spring pride themselves on providing their attendees with a diverse range of speakers by mixing regular attendees with new kids on the block (so to speak). And there certainly isn't a shortage of speakers either! Running alongside the main auditorium are 10 Breakout rooms including Labs and Product Demonstrations. Over 100 presentations will take place over the two days, all covering a variety of topics relevant to the HR function – all intend on discovering and discussing how HR can grow to solve future business needs. That's what makes HR Tech World Spring one of the best sources of intelligent information on HR in the world and why we'll be attending again this year.
Speakers at this year's 2016 event include the likes of Simon Sinek, Mary Aiken, Peter Hinssen, Dave Hazelhurst, Lego's Morten Ostergaard Pedersen, Barclays Mike Molinaro and Vodafone's Catalina Schveninger.
Tickets:
If you book before January 15th, you'll get £300 off the regular single ticket price of £995 or you'll save £995  off the regular team price of £1,990, if you book 3 delegates before January 15th. Book now.

According to the summit's website, "tremendous success can be found with a simple change or a new approach – if agility is a new concept to your organisation, you'll still reap the benefits by introducing even a single process to your talent strategy." So the question is, is your talent management strategy adaptable enough to quickly switch gears as business conditions change?
If you feel it isn't, the Human Capital Summit aims to teach you how agile practices can help develop your workforce to fill talent gaps, provide a collaborative platform for driving innovation, and better align your initiatives to business goals. By the end of the two days you'll learn:
How to increase organisational performance through agile learning programs that rapidly develop "time-to-proficiency" in workforce skills and capabilities
What's required to build a deep talent bench for robust and agile succession planning
How to capitalise on rapidly changing business environments to drive engagement
How to develop managers to focus on flexibility, speed, and changing goals
To implement project based cross-functional teams for collaboration, innovation, and efficiency
Ways to transform performance reviews to allow for real-time employee development
Keys to create strong external employment branding that attract agile and specialized candidates
To create programs that measure and reward agility based behavior
How to leverage integrated talent management technology to help, not hinder, talent acquisition
How to use new data measurements to determine current and future hotspots
How to facilitate and manage change within the organization
Tickets:
The registration fee for this year's event is $1,695. Book your ticket here now.
SoSu Asia – 13th – 14th April, Singapore

#SOSU (Sourcing Summit) started in 2011 and is now held across 8 cities in Australia, New Zealand, Europe and of course Asia where April's event is taking place in Singapore. Because the world of talent acquisition is changing rapidly in Asia, this year's event will focus on the whole talent sourcing life-cycle with a particular focus on the issues and challenges faced by sourcing leaders across the regions including; cross-border sourcing and the implications of social engagements.
The event promotes the spread of new thinking, and brings together practitioners to network, try new tools, test new technologies and discuss sourcing best practices, all of which should help you decipher the ever-changing behaviour of talent. will be discussed in some of the most hands-on sessions you will ever experience at a major conference.
P.S. This is one of the most hands-on conferences you will ever experience!
Tickets:
Tickets for this year's event start at $395 for a one-day workshop and can be purchased here.

SHRM is a typically fast- paced, energetic conference with no shortage of ideas that will advance you personally and professionally! It's designed specifically for recruitment and talent management professionals and the topics being discussed at this year's event reflect that. Revolutionising your company's culture, recruitment metrics, hacks for talent pipelining, diversity, onboarding techniques, your online application process and even Gangnam Style, will be discussed over the 2 days, and keynote speakers include Jim Knight, Kat Cole and Peter Bregman.
Oh, and this year, the conference is being held right beside Disneyland!!!
Tickets:
Early bird tickets for SHRM Talent Management Conference & Exposition can be found here, and early bird tickets are priced at $1,320. But hurry, early bird only lasts until February 26th.
Happy attending Recruiters! Come back in June when we'll have your complete guide to which Summer/Autumn events to attend.
Find out how the likes of IBM, IKEA and Siemens
drive hiring excellence with SocialTalent
---