Keep up with the latest hiring trends!
/
/

Building Talent Communities for the future: truLondon Live Blog
Building Talent Communities for the future: truLondon Live Blog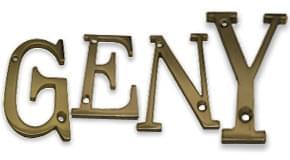 Lucian Tarnowski from Brave New Talent is leading the track this morning.  Lucian is often asked to act as the voice of Gen Y and this track looks to be heading in that direction.  Where does the future lie once an employer has a talent community and is already engaging, what next?  Lucian believes it is all about skills; the founder of Paypal recently said to him that bridging this skills gap is our greatest challenge. Can Talent Communities help create more of a meritocracy in the world?
Siemens are apparently sending engineering kits into kindergardens to help influence young children to consider careers in science and engineering. Some employers are offering school leavers a free third level education in return for committing to  5 year employment contract. Does this intervention at a later age work better and faster?  Back in the 70s the Soviet Union invested heavily in education leading to a glut of great universities and graduates in Eastern Europe.   Why are we always relying on government or organisations to solve this; individuals need to take responsibility for themselves?  You still need to train people so that they have the skills to do the jobs that are required. Law firms have a long established system of bringing in interns over the summer and paying them for their internship affording both sides an opportunity to learn. Journalism is a field where the rich have a competitive advantage as the courses you need to take cost a lot of money and the average guy on the street cannot afford this hence only the children of the rich tend to do this.
More corporates are getting involved in creating courses, apprenticeships etc and influencing the educated workforce of tomorrow. The pace of technological change is moving at an enormous pace.  Expectations are evolving at a similar pace but these expectations are not aligned between markets, countries and demographics. Market expectations and market realities are not necessarily aligned.  LinkedIn have a new product in the US that helps graduates map potential carer paths for certain professions and helps you network with people who have done this. But how do you map careers that did not exist 2 years ago?  How do you assess graduates who have no experience yet? There is no way of quantifying or qualify why people with no experience don't get the jobs.  One of the benefits of engagement is that its not about a CV, its about a person and who they are.  Engagers get to show the type of person they are which rises above the normal CV.
How many entrepreneurs are taking in school kids and new grads as interns or trainees and providing them with experience and an insight into the workplace?  The filter is broken.  So many employers only hire 2.1 graduates from the top universities, looking for the polished diamonds and ignoring the rough diamonds.  It is very difficult to recognise top talent but maybe social media can help profile people in a non traditional way. Is this view dated?  Are organisations still recruiting this way? Many employers are looking at non graduates. (Are they really or is this just aspirational?). Google in Ireland tend only to hire graduates with 2.1 degrees from 4 universities.  They are perceived to be a progressive organisation but they ignore so many talented people. Microsoft in Ireland have used this to their advantage and just focused on talented people irrespective of their academic results or where they went to university.
Find out how the likes of IBM, IKEA and Siemens
drive hiring excellence with SocialTalent
---