Keep up with the latest hiring trends!
/
/

Custom URLs for Google+ have Arrived!
Custom URLs for Google+ have Arrived!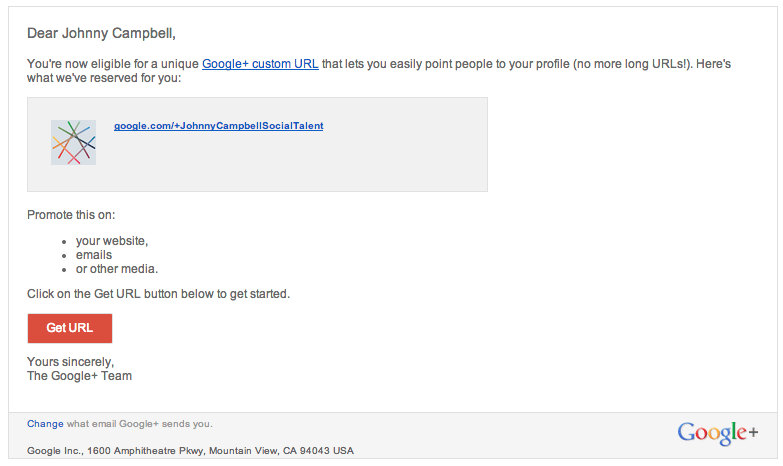 Is it a bird? Is it a plane? No it's the arrival of Google+ custom URLs! Yep, Google+ have only gone and begun to expand the roll out of their custom URLs to each one of it's 300 monthly active non-celebrity/athlete users, aka you and me. Google say the shortened, personalised URLs will "easily point people to your profile", something we recruiters will enjoy!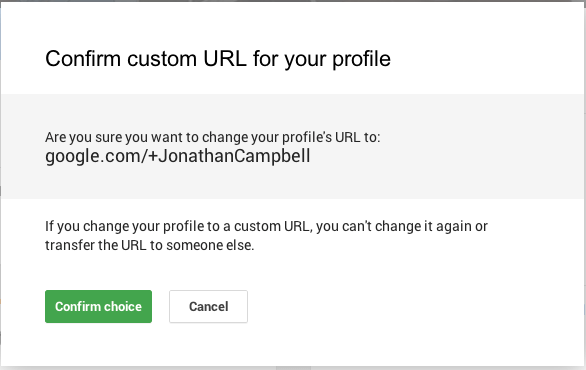 Just be sure to meet the following criteria and you'll be custom URL-ing it with the likes of Katy Perry and David Beckham in no time: have a profile photo, have more than 10 followers and an account that's at least 30 days old. Brands and businesses will need to ensure their profile is linked to their website or verified before receiving their URL.

Happy Custom URL Day!
P.S. Can't see the 'Claim URL' button on your profile yet? Have patience my friend, the URLs are being rolled out incrementally, you should have it soon.
Find out how the likes of IBM, IKEA and Siemens
drive hiring excellence with SocialTalent
---