Keep up with the latest hiring trends!
/
/

Developing a Thriving and Engaging Online Talent Community
Developing a Thriving and Engaging Online Talent Community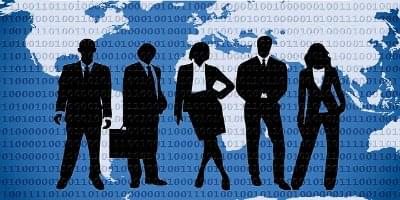 What Exactly is a 'Talent Community'?
Online talent communities is fast becoming a hot topic in the recruitment space today with endless articles and opinions from commentators specialising in the area. Despite this, very little is still known about online talent communities and how they can be effectively utilised by recruiters. But how do you define what a talent community is? Is it just a glorified talent pipeline? What is meant by the term 'community'? Master Burnett, Director of Strategy at BraveNewTalent, sheds some light on this and defines a talent community as "a group of people that share an affinity for an organization, profession or skill that connect, share opinions, exchange information, and collaborate using web tools". To give a more rounded view of this definition, we think it should be differentiated from other concepts that are incorrectly used interchangeably with the word 'talent community'. See below our table showcasing the differences between these concepts: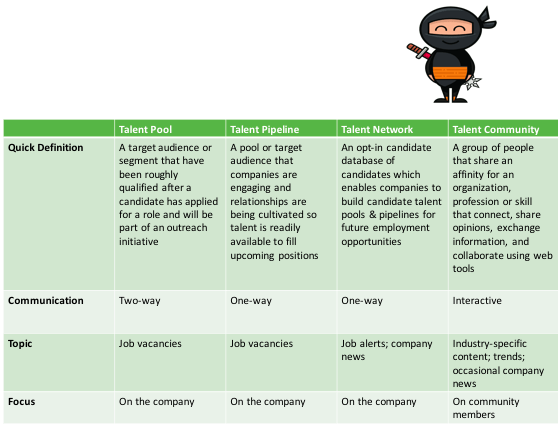 Looking closely at talent communities, it does seem the most attractive in terms of establishing mutually beneficial relationships. Here the power is in community members' hands as they dictate the topics for discussion. The company is there to facilitate this in a way that brings value to participants. The benefits of this are it allows the talent to build relationships and trust thereby forming positive opinions about the company, as well as puts the company top of mind when members decide to make a career move. The main difference between a talent community and other concepts is that career opportunities are not at the forefront of the communication.
Steps to Building a Talent Community
On the surface, developing a talent community seems like a brilliant idea but this activity takes a lot of work and requires a good deal of attention. Recruiters need to continually foster the dialogue between themselves and participants in order to keep everyone engaged. It requires a shift in mindset from short-term, immediate hiring to developing a recruitment content marketing strategy focused on building relationships and common interests.So how do you go about actually building a talent community? And once you create one, how do you maintain it?
1. Create your personas
Before you get started, it is crucial that you develop the types of personas you wish to target in your talent community audience. Personas are fictional, generalised characters that encompass the various needs, goals and observed behaviour of your ideal target. Developing these personas allows recruiters to identify core segments, understand their goals and tailor content to match. This means focusing on the most relevant channels, speaking the language of members in the community and building relationships.
A good example to showcase this is the online network that Marvin Smith, talent community expert, created for military personnel – Military Connect. Their content is tailored towards three groups of personas: people thinking about leaving the military, people in transition from the military to civilian life, and veterans who've made the transition but haven't found their dream jobs. For more tips on creating personas, check out our blog post on this topic.
2. Choose your weapon
The next step is to find the right platform for your talent community. You have 2 options: you can invest in a recruiting software and build a native one or you can create a group on a third party website such as a social media network. A couple of examples of a native online community is Military Connect (see above) and We Still Serve at Microsoft. On third party websites, you can create groups on LinkedIn, Facebook or Google+ and start inviting users to join. It's important to bear in mind that when selecting a platform that is a third party website to ensure that it is a network which your target audience have accounts on. For example, there would be no value in creating a group on LinkedIn for healthcare service professionals (one of the job functions on the platform that use LinkedIn the least) only to find that they come together elsewhere e.g. SERMO, a private online community exclusively for doctors with over 500,000 members.
3. Get internal buy-in
To help your new talent community become a success, it is absolutely essential to get internal support. This idea is advocated by Marvin Smith, who says "if you don't have that foundation of people that are passionate around that subject or passionate around whatever it is that you're trying to accomplish, it won't work". As a recruiter, you will need to communicate openly with internal teams. Describe the process of managing a talent community and what the potential impact can be e.g. fostering and driving conversation in our new engineering talent community will help us recruit the most quality candidates. Be sure to set expectations and constantly share results.
You should also start inviting former and current employees to join your community. Encourage them to share your community on their networks to increase membership. Your primary focus here should be on your current employees who are your best brand ambassadors so you need to motivate them post updates and participate in discussions.. Identify, train and support key team members to become social 'thought leaders', manage key community relationships and thrive in the talent community you have created.
4. Develop and share relevant content
Based on your persona development and the platform you choose to create a talent community on, you should develop a content marketing strategy that will meet the needs of members. Our recommendation would be to share content that is 80% educational with the rest focusing on company news. This means recruiters should not primarily focus on generic company broadcasts like job alerts and announcements but instead share more compelling content like trends in the industry and encourage participants to share their views. Bringing educational content to members on a regular basis will help build trust and relationships, allowing the community to thrive even more. This means your company will be top-of-mind come the time when participants desire a career move.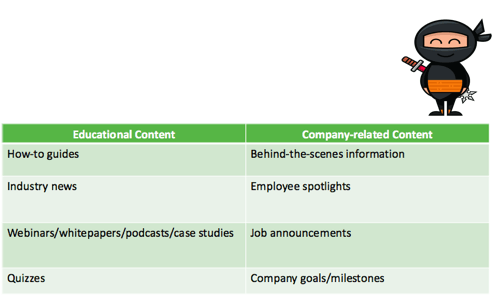 5. Measure success
There is no one size fits all approach when it comes to measuring success based on specific key performance indicators (KPIs) for talent communities. Your KPIs need to meet an overall business objective that means success for the organisation as a whole. Also, what you measure will evolve overtime as your talent community starts to grow. That being said, a number of common KPIs that recruiters should measure include:
Number of visitors
Visitor/member ratio
Number of posts and comments
Percentage of community who interact
Membership growth
Number of applications
Based on these metrics, you should also create a talent engagement lifecycle similar to the one below by BraveNewTalent. This helps you deliver the right information and right engagement opportunities to your audience as they move from labour force member to new employee to alumni.

Implementing all of these steps will give recruiters a good head start to developing a talent community that helps them establish ongoing relationships and ultimately hire quality candidates when the need arises. Talent communities should not be viewed exclusively as a sourcing tool but a way to unite an audience on topics relevant to the organisation which can give recruiters a more holistic view of the talent ecosystem. We believe Master Burnett puts it best when he says "talent communities are a new breed of infrastructure designed to support the real organization. They are not solely sourcing or recruiting solutions, communications or marketing solutions, training or workforce development solutions, collaboration or productivity enhancement solutions, but rather all of them in one".
Online talent communities is only one tactic you can use to source and recruit the best talent. For more information on other tactics you can use, check out our Ultimate Recruiter's Handbook for 2016 whitepaper.
Find out how the likes of IBM, IKEA and Siemens
drive hiring excellence with SocialTalent
---