Keep up with the latest hiring trends!
/
/

The Best Source of Contractors You NEVER Knew About
The Best Source of Contractors You NEVER Knew About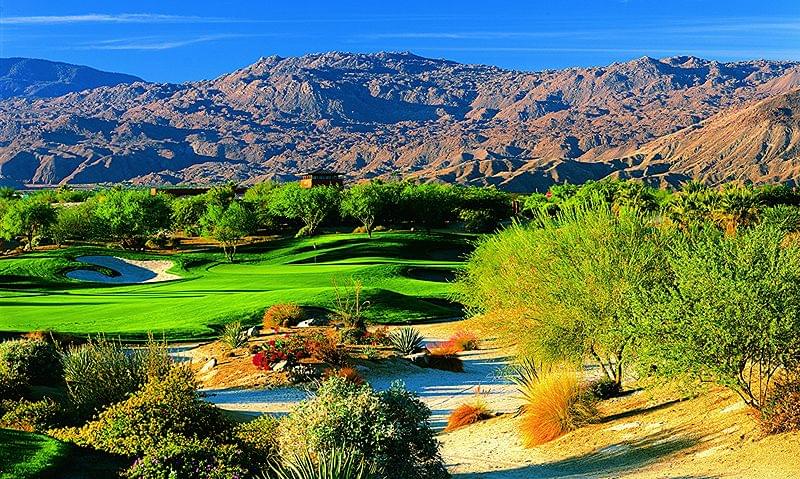 Ssssh! We're about to let you in on a little secret. Bathed under the California sun, in a place they call Mountain View, lies the headquarters of the best source of freelance contractors you never knew about and that you'd LOVE to start talking to!
Elance is the world's most-trusted online staffing platform and is home to over 8 million registered freelance professionals from more than 180 countries, 75% of whom have a bachelors, masters, professional or doctorate degree, and many of which have worked for Fortune 500 companies.
With its name inspired by a 1998 Harvard Business Review article titled "The Dawn of the E-Lance Economy, Elance was first launched in 1999. It was initially developed as a technology for supporting virtual work, but in 2000 Elance introduced a vendor management system (VMS) for contractors and 3rd-party services. In 2006, Elance sold its enterprise software division and developed instead its current web-based platform for online, contingent work. But Elance's defining moment came on December 18, 2013 when the company announced that it would sign a definitive agreement to merge with its biggest competitor, oDesk, to create an online workplace for a combined total of 8 million registered individuals. A joint statement issued on the same day stated that Fabio Rosati, CEO of Elance, would lead the combined company while the executive team and board would be balanced with people from each company. Elance has since gone from strength to strength and become a major player in the freelance marketplace. And it's just become the newest addition to our one-stop sourcing tool, SourceHub.
Why is it the best source of contractors?
The talent and the unique way that talent is ranked and rated!
Elance is a gold mine for talented individuals. As I mentioned earlier, 75% of them have a bachelors, masters, professional or doctorate degree, and many of them have previously worked for Fortune 500 companies. The scope of the talent is also impressive. Information technology jobs, such as application developers, software engineers, network administrators, web designers, web developers and mobile programmers, account for the majority of earnings on Elance (59%), followed by creative jobs (animators, composers, illustrators, film makers, graphic designers) which account for 24% of earnings, and both marketing (copywriters, market researchers, SEO experts, data analysts, social media marketers) and operations which account for 7% of earnings on the site. Jobs for translators, accountants and lawyers, are also popular.
But while the talent on Elance is second to none, the way by which it ranks and rates it's professionals is even better! Similar to a hotel on sites like Tripadvisor, or sellers on eBay, Elance's freelancers are given star ratings and feedback on their performance by the clients who have worked with them in the past.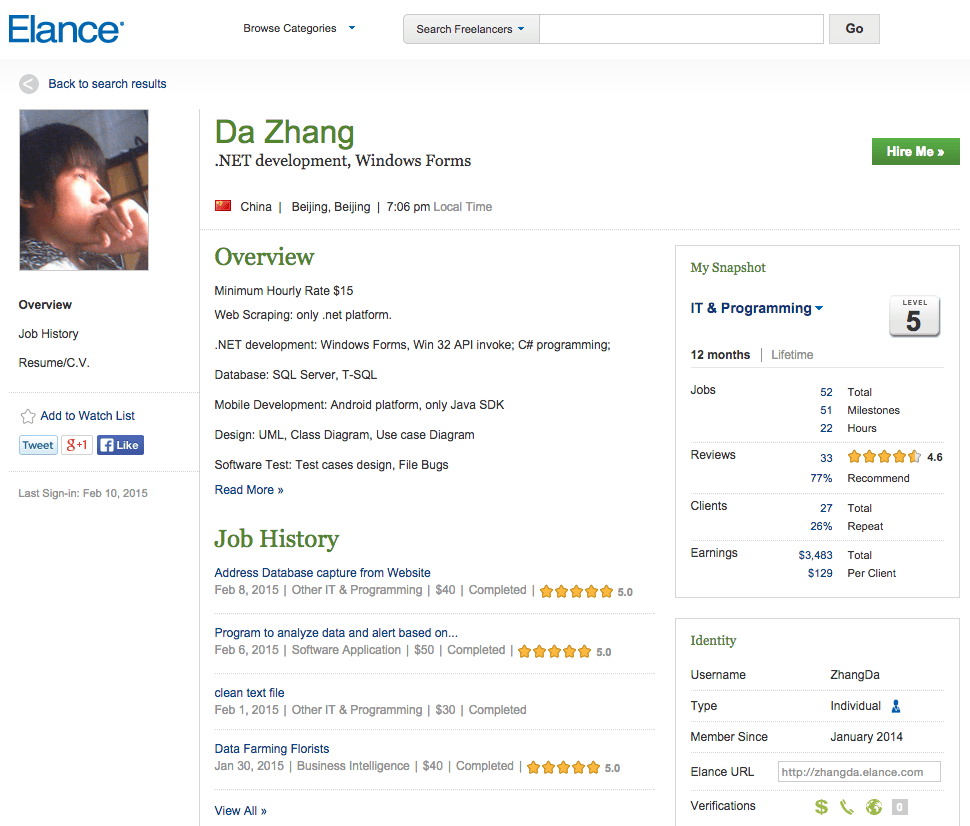 Alongside an overview of their CV/résumé which often includes a portfolio as well as specific skill and educational-background information, each freelancers profile contains:
Written reviews of the freelancers work
An overall percentage rating of their work from clients who have previously worked with them
The number of clients the freelancer has had and the percentage of whom have asked them to complete work for them again
A percentage total of clients who would recommend the candidate
A full "Job History" lists all jobs the freelancer has completed, what the job entailed, how much payment they received for completing the job and the rating each client gave them for the quality of the job.
A skills rating based on tests the freelancers have completed. Elance will tell you if a candidate falls within the Top 10%, 20% etc.
How does it work?
In a nutshell, the Elance website allows businesses to post jobs, search for freelance professionals, and solicit proposals. This is how it works:
You take a few minutes to describe the work you need, then post your description on the Elance platform FREE of charge.
Elance then analyses your requirements and recommends freelancers they consider to be a great match for your job.
You then evaluate each candidate by reading their job proposals and checking out their portfolios, ratings and test scores. Once you select a suitable contractor, communications and files are exchanged through the Elance system. Freelancers can start on the same day and Elance will provide all the collaboration tools you need to manage the job including Elance's Work View tool' which provides an official record of work completed. For project-based jobs, a statement of work or milestones' are used to indicate progress towards job completion.
Finally, Elance's escrow services and time tracking software help you ensure you only pay for work you approve. Payment for jobs, which can either be hourly-rate or project-based jobs, is made by you through Elance's system, which deducts a percentage of the fee (8.75%) as a "commission." To help Freelancers determine the final payment amount they will receive on their invoices, Elance will show freelancers the service fee as they calculate their bid e.g. a client (you) will receive a bid of $547.95 ($500 + 8.75% fee of 47.95) if the freelancer is aiming to receive $500 for their work. When work is completed and approved by the client, Elance collects the $547.95 payment from the client and passes $500 on to the freelancer.
Pretty nifty huh? Well, wait until you hear this next part!
Introducing the NEW Elance button on SourceHub!
We've just made finding the perfect contractor for you, 100x times easier by adding a brand new Elance button to our incredibly popular one-stop sourcing tool, SourceHub.
That's right folks, you can now search Elance the hassle free way, by using SourceHub to sift through the millions upon millions of contractors with awesome digital and development skills. All you need to do is type in the job title you're looking for, the skills the candidate needs to have and the location the candidate needs to be in, click the "Open in Elance" button":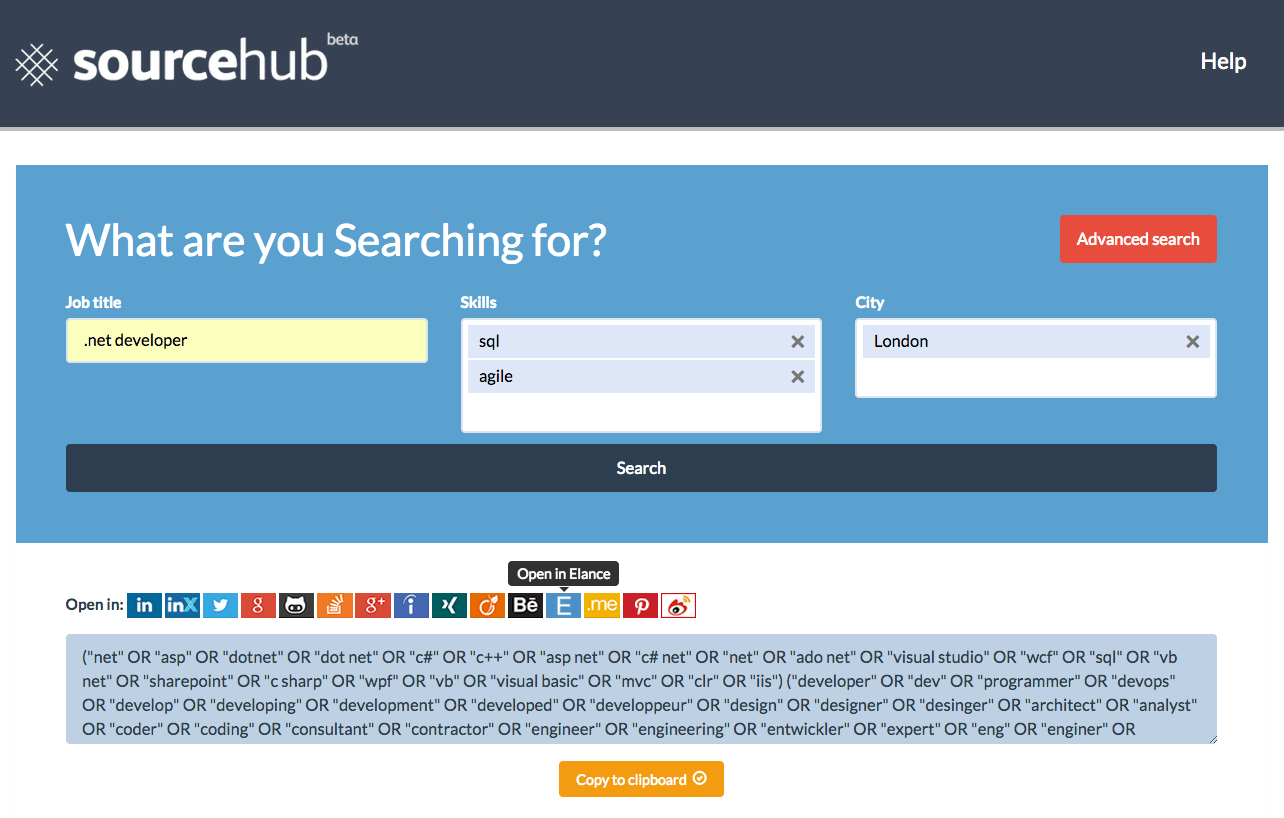 And SourceHub does the rest for you: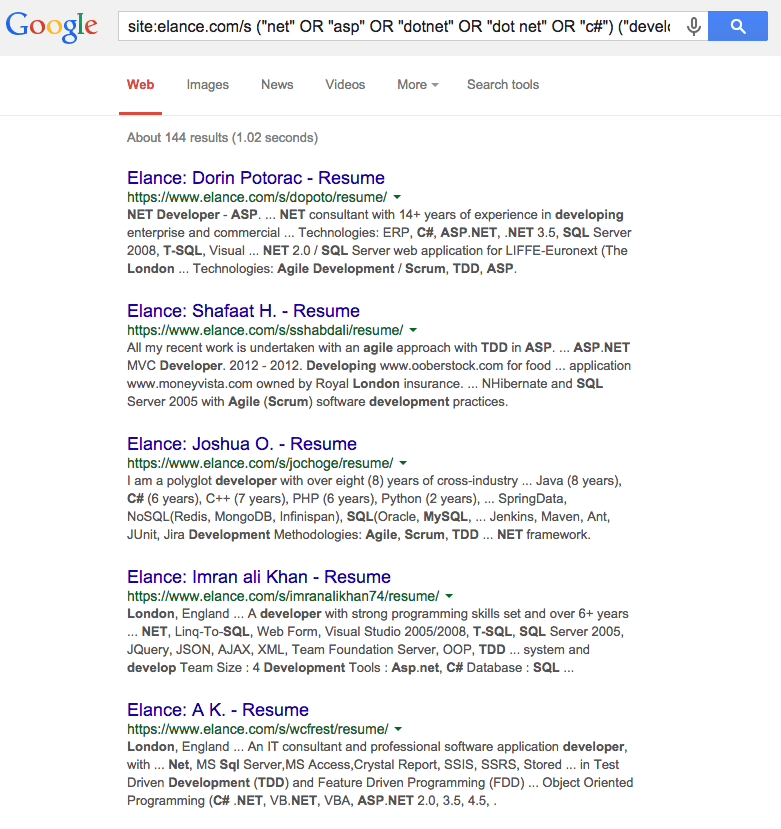 So what are you waiting for? Sign up for SourceHub for FREE today and start sourcing top notch contractors immediately!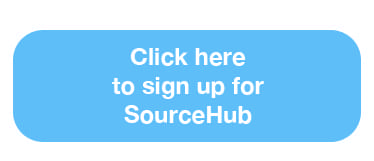 Find out how the likes of IBM, IKEA and Siemens
drive hiring excellence with SocialTalent
---