Keep up with the latest hiring trends!
/
/

Facebook Pages for Business – Getting Started
Facebook Pages for Business - Getting Started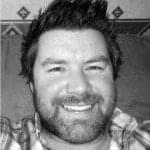 Writing from the How 2.0 Conference, Oliver Skehan gets the lowdown on Facebook Pages for Business – from strategy to implementation.
If you want viewers on Facebook to treat your business seriously and subsequently improve your online presence there are a number of rules that need to be followed according to social media consultant Lorcan Kinsella.
Kinsella – Your Digital Marketing Partner, spoke at last week's How 2.0, a practical one day conference staged in Dublin to show how to use online marketing and social media to promote your business.
According to Kinsella, the first thing you need to have in place is a plan or a strategy, but make sure it's unique. Kinsella warns that keeping up with the Joneses is not sufficient: make your own plan, stick to it and don't be afraid to adapt it if necessary. At Social Talent, we recommend that you identify who your target market is, what will draw them to your brand, and what do they like to talk about? Once your demographics are identified, agree a content calendar for your page, detailing what posts you're going to post each day and strive to achieve your objectives. If you are putting content on your Facebook business page don't post text, text, text – it is important to mix it up using video clips, photos etc.
Kinsella also urges the utilisatition of Custom Tabs for Facebook pages. These are free applications (we particularly like Hyperarts' Tab Press) which greet potential page fans with your desired image, preferably a graphic that encourages people to Like your page. They can also enhance your branding, and incorporate forms for registration to an event etc. The potential is endless, so use it!
Next up is interaction: emphasise it. Static content will not hold the attention of fans, so using things such as contests or competitions are a way of building up traffic. At present these are gold on Facebook!
Are you one  of the 9,036 people who liked the Sudocrem Ireland Facebook page this past weekend? Sudocrem ran a contest to get to 6,000 likes by Christmas Eve and they would donate '¬10,000 to the Irish Society for the Prevention of Cruelty to Children. By 10am this morning (Monday November 21), they got their 6,000 and by 2pm they're steadily increasing their Likes towards 10,000.
Alternatively, you could incentivise Likes through a competition or prize-draw. One hugely successful online cosmetics site Beauty Features ran a prize draw to all those who Liked their page to be in with a chance of winning '¬2000 of beauty products. Their post was shared around Facebook like wildfire, and they've grown to 13,240 Likes.
Can you do this too? Why not set up a prize draw with the money you would have spent on an advertising campaign, and give away something people are after this Christmas like an iPad 2 or an XBox? Your fan base will increase as the interest in your prize draw increases. Simples!
Finally, remember that Facebook is all about the individual '¬€œ your customer. Don't give your fans the silent treatment and don't post at all hours, day and night. Determine when is your peak time for Facebook  visitors, and post accordingly. Your posts only have a lifespan of a couple of hours at best, so to get the best response and engagement, post clever!
There are a number of pitfalls that need to be avoided, namely using your personal profile page to market your business. Create a Business/Brand page, and market accordingly.
Ask yourself this question Who is really going to take your business seriously on Facebook if they are landing on your profile page? Not many, and for a number of reasons.
Potential customers can't leave a message on your wall until you accept them as a friend.
Furthermore, when you try to use your personal profile as your business page, viewers may think that the services or products you are offering are part of a scam – when clearly they're not.
Another major disadvantage is that you'll have a very limited market reach, and most of your possible prospects are probably your friends already.
Also, you can't advertise your personal Facebook profile on Facebook. You can only advertise a business page or external URL.
Have you created a successful Facebook page? What advice would you give to business owners starting their own?
Find out how the likes of IBM, IKEA and Siemens
drive hiring excellence with SocialTalent
---