Keep up with the latest hiring trends!
/
/

Goodbye LinkedIn Events – Here's 3 Great Alternatives
Goodbye LinkedIn Events - Here's 3 Great Alternatives
LinkedIn have announced that they're to shut down the LinkedIn Events feature from November 26th 2012. For those of you that used the feature religiously, it seems you were a rare breed. The feature wasn't that popular with users, and marketers found that it wasn't delivering virality to their events like it could with other social networks like Facebook and Google Plus.
If you're planning an event and wish to promote it across social networks, here's some great alternatives for you to help manage your attendees, spread the word, and set up the appointment in their calendars.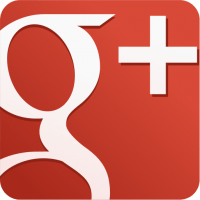 Google Plus Events
Google Plus is getting better all the time, and its latest feature of Events (which integrates your Google Calendar, your Google Plus account, photos from the event and planning features) is a real coup.
Here's an excellent article by WikiHow of how to use Events on Google Plus in great step-by-step instructions. PS – Google Plus Events is FREE.

Facebook Events
Using Facebook to promote an event you're running, like a Careers Fair or an Open Day, is an excellent way to increase awareness, attendance and communication around the event. Depending on your Business's level of activity on Facebook, you can promote an event to your fans for free and encourage RSVP's amongst your current fans simply by using the status update feature.
To create your Facebook Event, go into your Facebook Business Page's timeline, and where you'd normally write a status update, click on "Offer, Event +" and then from the menu click on Event.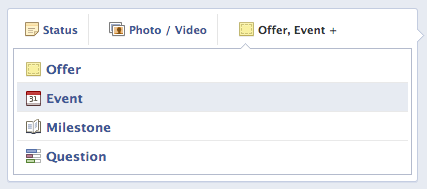 Start inserting all the details of the event (the name, details, where, when etc) then click "Create".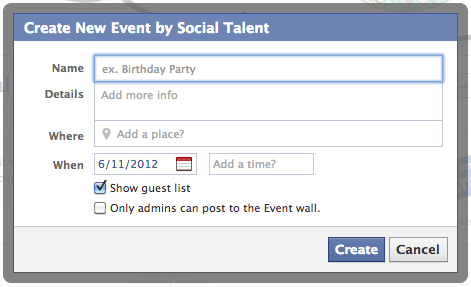 This will automatically be sent out as a Status Update to your fans, where they can join the event, write on the Event wall (excellent for Q&A's) and invite their friends.
If you want to spread the word of your event out to a larger audience or target potential recruits with specific demographics, then you'll need to put a bit of cash behind it and promote your event using Facebook advertising. This is a highly targeted and cost-effective method for advertising your event, paying only for clicks to your event page, and narrowing your audience down to those who meet your criteria (like those in a specific city, university, company, interest, etc).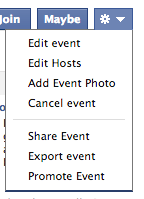 To promote the event, click into the Event page (usually just click on the hyperlink to the event within your Timeline) and in the top right corner, click on the little Cog (settings). From here, select "Promote Event"
You'll be taken into the Advertising tool for Facebook to promote your event, where you can select your images, creative, targeting options and set your budget. For a step-by-step guide to Facebook advertising tool, check out this guide by Inside Facebook. The tool itself is very self-explanatory anyway.
Your event will be promoted within the streams of your targeted audience, and they can sign up for the event there and then.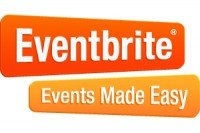 Eventbrite
Eventbrite is a tool that we in Social Talent have been using to organise our training events and conferences for the last two years. If your event is free, the tool is free to use. Their commission rates for paid-events are competitive too (they manage the whole payment process, from PayPal, credit cards, ask for an invoice etc), and you can manage a whole suite of event organising tools from within Eventbrite to make your event a roaring success. From embedding a registration form within your own website, to a Facebook integration, email marketing integration (with Mailchimp), RSVP's and on-the-day sign in systems, Eventbrite is certainly our favourite way of creating professional events that incorporates data-collection and payment services.
You can select to show the attendees of who's coming, gather demographic information on your delegates (although if I were you, I'd keep this to a minimum as you don't want to make it difficult or too laboured on attendees to sign up or they'll just as soon not go), customise everything about the event page (branding and colours, the URL, your company information, responses to questions etc), and analytics on your Event (number of views, number of tickets sold, attendee register etc).
Furthermore, for word-of-mouth spread, Eventbrite have a Tab integration with your Facebook page, so that delegates can sign up for your event via Facebook, and when they've registered for your event they can share that news on their Facebook or Twitter.
What other events tools have you used for managing a recruitment-themed event? Leave your tips and thoughts in the comments!
Find out how the likes of IBM, IKEA and Siemens
drive hiring excellence with SocialTalent
---