How to: Find All Your Twitter & Facebook Contacts on LinkedIn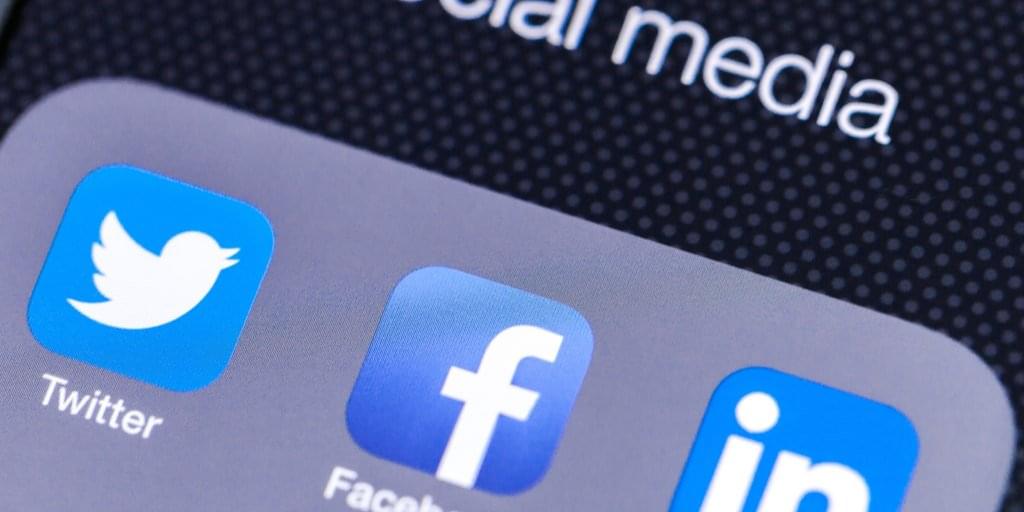 The first thing you need to do, if you haven't already, is to upgrade to the new LinkedIn Contacts. Click here to see if you're eligible. If you are, click 'Get Started' and LinkedIn will upgrade you.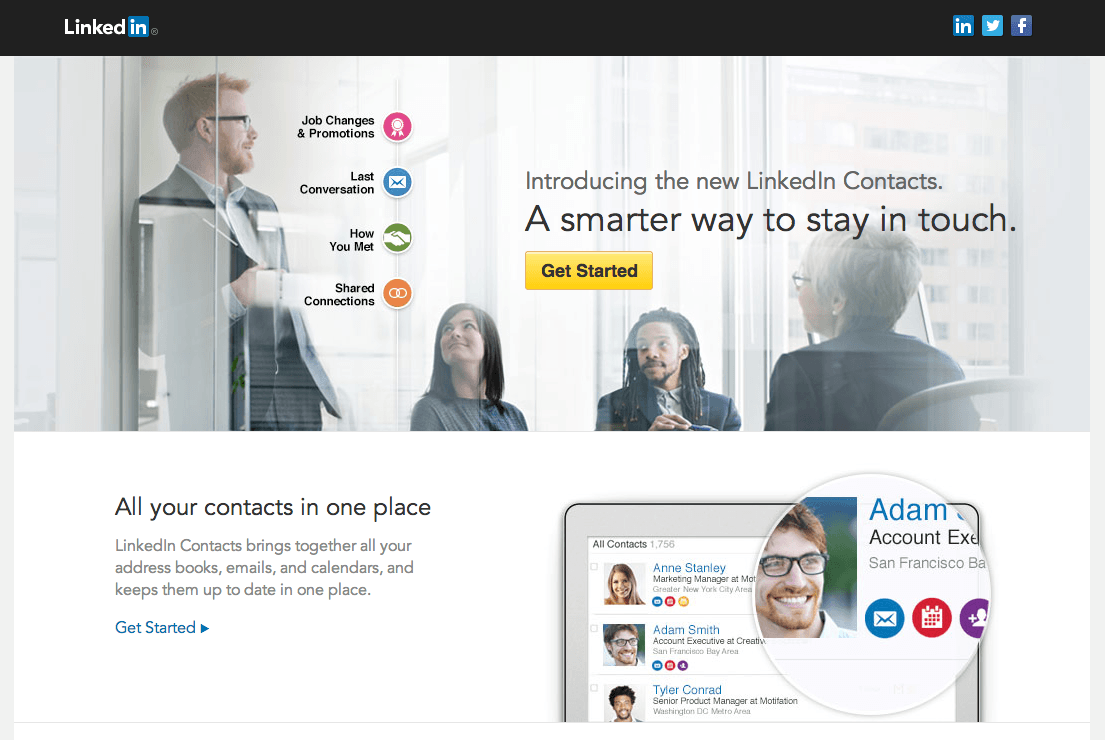 Once you've done this you'll be greeted with this screen: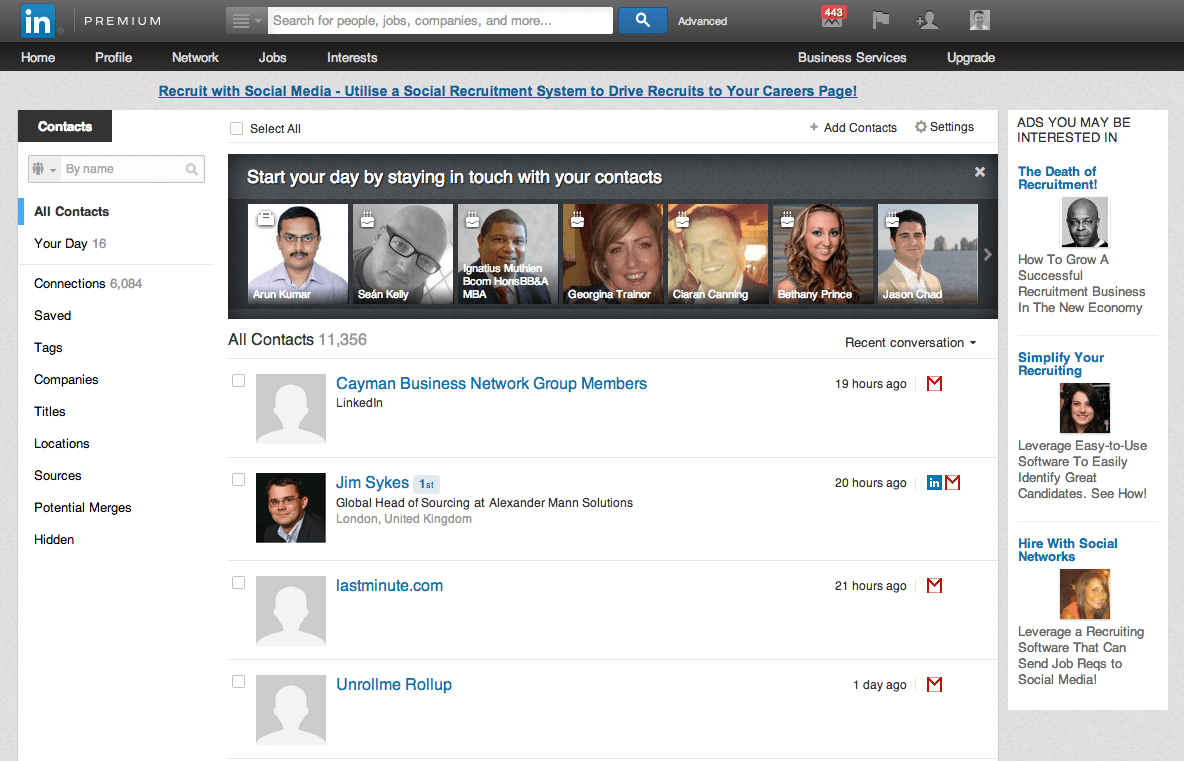 From here you should be able to authenticate your Twitter and your Facebook accounts. To do this, click  the 'Settings' button in the right hand corner. Select 'Sync' next to Twitter and Facebook to authenticate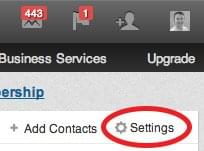 your accounts, then LinkedIn will add all of your social connections into your LinkedIn Contacts. Note that this doesn't mean that it will connect with them on LinkedIn; the new LinkedIn Contacts is a CRM tool that shows your connections and contacts from lots of different sources in one place. It's up to you to then filter just your Twitter and Facebook contacts and then go through them manually to find the ones that you are not yet connected with on LinkedIn. Bear in mind that this isn't available for everyone yet (as you can see from my screenshot) so don't be alarmed if you upgrade but don't have the option to connect your social accounts yet or you can only connect just one, you'll get it eventually.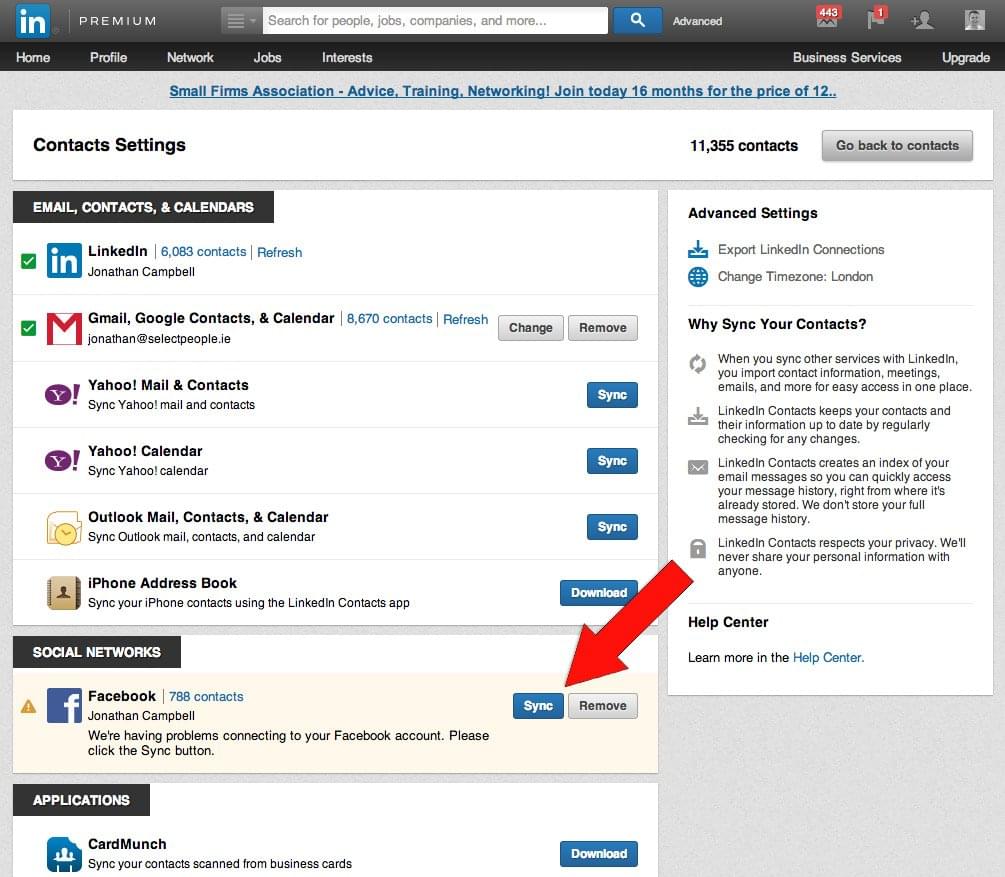 We cover a whole range of other communication methods and techniques in our "Networking & Engaging" module on the Black Belt online course, so if you're interested in learning more about how to connect with candidates online, check out our training page for more details or send one of our lovely salespeople a mail at training@socialtalent.co and become a Black Belt in Internet Recruiting today!
Want to keep up to date?
Join our 75,000+ subscribers who do!