How to: Search for Profiles of Candidates in Google Plus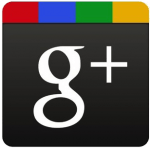 On Wednesday this week we ran a webinar on how to use Google Plus for Recruiters (click here to view it ), exploring exactly what Google Plus is and how to use it (click here for yesterday's blog on How To Optimize and Leverage your Google Plus Profile), and also most importantly how to search for candidates on Google Plus. In case you're not on Google Plus, click here for an invite.
We're really interested in Google Plus profile data because as it stands, all of the information on people's profiles is bang up-to-date since the site is just six weeks old. At the moment if you were to look at a profile on LinkedIn or Facebook, you've no idea how accurate or up-to-date that profile data is.
So: here's how to search for profile data of potential candidates on Google Plus:
X-Ray Search
This is a great string that Glen Cathey of BooleanBlackbelt.com shared with us:
site:plus.google.com "job title" "lived * city"
This will get data that's sitting in the profile of people on Google Plus. When we click on the particular person's profile we want,  Google will automatically open up on their Posts tab. Click on their profile and check it out for accuracy of the location information. Bear in mind that their "Lived in" section may not be getting their current location (it lists all places that this person has lived in, so if they've travelled around a good bit it may pick up a past location instead).
You can add this person to one of your circles, they'll get a notification that they've been added to your circles and you can reach out to them and discuss job opportunities.
Internal "Plus" Search
http://bit.ly/PlusSearch <- Click this shortcut to the internal Plus search – even if you don't have a Google Plus account, it'll still allow you to search within Google Plus for profiles. Google will automatically bring up a "recruiter" search using this shortcut, just delete that and type in what you want to search for.
Another great search string within the internal Plus search is:
"job title lives * * city"
(eg, "java developer lives * * dublin"), and this gets loads of profiles within Google Plus – in fact much better than the "Lived" search as above. You can open this up to multiple locations, eg "java developer lives * * dublin OR london OR belfast")
This is a site that has indexed at present about half of the profiles available on Google Plus. It supports Boolean operators, so you can search for people using a normal search string. It has filter options along the right-hand side which can sort people by location, job title, age, gender, relationship status, you name it They're improving their indexing all the time so it will eventually have everyone indexed and ready to be found. Just don't let this scare you and think that Big Brother is watching you!

How have you found Google Plus so far? Have you found any great people on it yet by using our search techniques above? Leave your thoughts in the comments.
Want to keep up to date?
Join our 75,000+ subscribers who do!