Keep up with the latest hiring trends!
/
/

Why Ignoring Social Recruiting Will Cost You Your Career
Why Ignoring Social Recruiting Will Cost You Your Career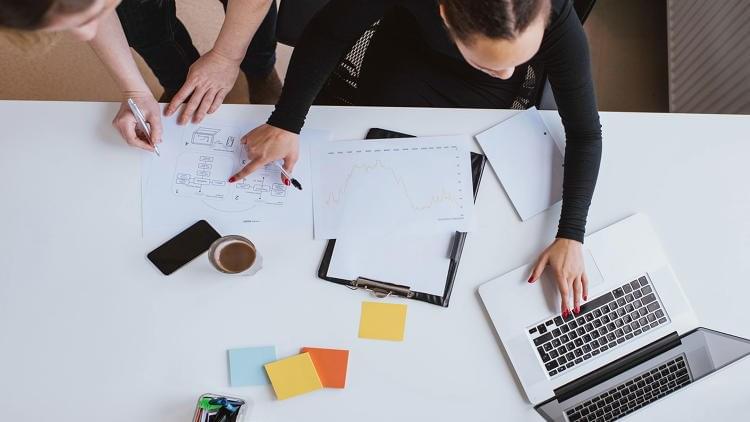 Recruiting is merging with marketing. Gone are the days that clients are willing to pay you to screen candidates that they can get from job boards. It used to be that recruiters were merely CV shufflers, matching a resume to a job. Today, if the only candidates you have are the ones that come to you when they are ready, you will only have candidates that other people have too.
Recruiting, as it stands today, is failing as fast as a confused, out of shape, ballerina on ice skates!
Never has there been such high unemployment globally combined with such a high level of vacancies. So MANY companies want to hire while millions of jobseekers are looking for a job; and still the job market is not clearing. Whose responsibility is this if not for the thousands of recruiters' out there?
The simple explanation is that recruiters' channels (namely job boards and agencies) have forgotten how to innovate, how to improve their services and how to show respect for both candidates' and employers' evolving behaviour and needs.
The longer answer is that neither channel is delivering highly curated lists of candidates at scale. On the one hand, job boards are somewhat less expensive but provide non-targeted candidates, causing massive inefficiency in the screening process. One the other side, agencies offer a much more targeted list of candidates, but the manual nature of their curation de facto leads to a very expensive process.
In most cases, candidates and employers end up resenting job boards & agencies mainly because very few find value in them (less than 1/5 of vacancies in either channel are finally filled). And even those few that do find value are belittled by the process due to zero guidance, very low response rates, and low transparency.
So, imagine a world where job boards and agency recruiting are ineffective and inexistent… I firmly believe that day is close upon us. As the always insightful Greg Savage says: "I do believe two things; 1) Many companies, and many recruiters will fail to evolve and will die out, very fast. Very soon. 2) Recruitment still has a great future, but only for the innovative and nimble."
The recruiters that will survive will have to become 10x better at targeting, attracting, engaging and seducing the appropriate talent.
'Okay, Mr. Sunshine' you are now thinking, 'do you have some good news to go with that?' Well in fact I do: recruiting will become a much higher value and better-monetised service, for those who survive. In every industry that increases in complexity, the subset of players who survive can make it big…
Those who survive are those who can accept, embrace and master recruiting as social, mobile, and inbound! Survivors need to improve 10x. And you can only improve by 10x by pairing a highly curated and personal approach with great technology.
And this is why I firmly believe that the future of recruiting is where high-tech overlaps with highly skilled human interaction. It is within this sweet-spot that that great recruiters will be able to differentiate and survive. Too much focus on tech and we end up treating candidates even worse; recruiting will become even more impersonal.  Too much customisation and your recruiting strategy is simply not scalable.
Social media has come along to empower both employers and candidates in giving them back their reigns to the recruiting process. With 890m active users/day on Facebook and 288m and 100m on Twitter and LinkedIn respectively; forget those annoying negotiations with the middling job board salesperson who is leeching all your recruiting budget.
A few more facts that will make you want to drop all job boards tomorrow:
an average person spends 1 in every 7 minutes online on Facebook (Work4Labs Data).
approximately 52% of all job seekers use Facebook to look for work (Mashable Data).
84% of candidates have a Facebook Profile (Times Business).
50% of job seekers say a brand's Facebook page is more useful than its website (Work4Labs).
81% of candidates want to see job opportunities posted to a Facebook Career Page (Work4Labs).
So what is social recruiting and how is it different?
Social recruiting is no longer an optional part of a recruitment program, but putting together an effective strategy remains somewhat of a mystery.
Best practices for one company may not work for another. And with all the buzz around social, it's easy for recruiting leaders to get caught up in the hype. Don't. If you feel compelled to get your recruiting efforts on social, just to say you are, it will show and it won't be effective.
If you decide to pursue social, it's important that you're prepared to put in the time and work needed for it to pay off. Social is not a quick fix solution. You have to set goals, define targets, select platforms, line up team members with social media skills, train them, create a recruitment content strategy, and measure and monitor results.  You also have to define your target audience of potential talent online and communicate with its members. Social recruiting is a long play!
And when I say social I don't mean LinkedIn! (LinkedIn is probably the most widely used but also most expensive and least effective channel). You have to be present on the other big ones such as Facebook & Twitter as well as to use Hootsuite, Buffer, Feedly, WordPress, Pocket etc. You have to create company profiles with relevant keywords and strong images, descriptions, and links. Share content that will engage targeted prospects and motivate them to apply.
So, in short, social recruiting is:
Creating targeted social campaigns (including paid ads) in terms of audience and geography including interests, job titles, demographics, campaign localisation and of course weekly optimisation.
Preparation of highly engaging graphic design material: customisable illustrations, photos, text, banners and colour themes as appropriate.
Real-time candidate engagement, screening & interviewing: remember that social recruiting reaches higher quality candidates but also mostly passive ones. So you've got to activate them by bringing them to the hiring table.
Long-term relationship building: make sure you have a presence in your candidate communities. Join relevant discussion groups on topics of interest. By sharing your views on important topics or trends, you not only establish credibility, but you can also gauge the level of understanding that a potential candidate has in the industry.
Conclusion
Recruiting is not simple and is about to get harder. Most of the industry is selling in ways that people don't want to buy. Only a few will survive what is gearing up to be the perfect storm for corporate recruiters. So stop playing around and take social recruiting seriously. It is NOT posting jobs and press releases. It is NOT Just Having a Facebook Fan Page. It is NOT having fun on Twitter. It is not hugs and kisses and bunny rabbits and smiles. It is hard work, it is competitive work, it is painfully analytical work. And it is going to determine whether you'll stay relevant or become a whiny old dinosaur talking about the good old days of recruiting. Get prepared because it's going to be a battle for survival, and the survivors will dominate what is becoming a winner-take-all market!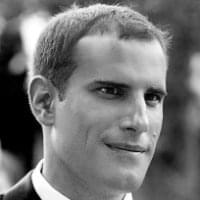 The author is Alexis Marinopoulos, cofounder of Movinhand Ltd. Movinhand is social recruiting on steroids! They place hyper-targeted job ads in front of the right candidates at the right time, where they live, work and play on the web. Sourcing viable and pre-qualified candidates upstream accelerates the hiring process 10x. Their aim is to consistently achieve an interview-to-hire ratio of 5. They reach over 6 million professionals each month matching amazing candidates to great employers of the likes of Starwood, Google, Marriott, BUPA, Shangri-La, Starbucks and Ritz Carlton.
Find out how the likes of IBM, IKEA and Siemens
drive hiring excellence with SocialTalent
---