Keep up with the latest hiring trends!
/
/

International Recruiters Conference; Introduction & Bill Boorman
International Recruiters Conference; Introduction & Bill Boorman
We're in the Guinness Store House this morning for the International Recruiters Conference hosted by Cameron Worth from Bilingual Jobs.  We have a great line up today and we will be live blogging all day (with the exception of my own presentation which I will post as a video over the weekend).
Cameron is talking about how this conference is about social media in the context of recruitment, not just social media. "Here's a definition of Social Media:  Media that is to be shared freely, predominantly online". 20% of the traffic to Cameron's multilingual jobsite came from Word of Mouth recommendations. It is no doubt a powerful force!

First speaker of the day is truConference organiser Bill Boorman:  Bill describes himself as a Conference Disorganiser and People Finder.  He says he previously had no interest in social media whatsoever, ran a training company with 7 consultants and then the recession came along and he found himself with no work and nothing to do.   He worked from home, had a LinkedIn account with 50 connections and decided he should re-connect with some of these people and see what this social media thing could do for him.
What he learnt quite quickly was not to think about each social network on their own but as social media being a combined way of communicating with people.  He would find people on Twitter, communicate with them on LinkedIn and share videos on Facebook.  The most important thing to do before you do anything in social media is to understand that most of what you read and will be told will not work; you need to find your own personality and way of using social media.
Bill is ranked as the 4th most influential recruiter globally on social media based on an algorithm that ranks his influence and impact across various social media sites.  Bill admits that he is not very technical, he has had to learn by doing.   His advice is to find your own voice, your own style; break stuff, turn things on their head.  Bill breaks stuff and builds communities in the people space.  Bill tweets a bit and blogs a lot.  He runs unconferences, trains people and spreads the social media word.
Wealth Warning: Beware Social Media BS.  Don't do any work with anyone who calls themselves a guru. Bill calls himself a social media amateur. The landscape is changing so much, it is hard for anyone to keep up.  There are so many experts talking about stuff it can be quite scary.
What Social Media isn't: It is not a miracle cure to tough times or a substitute for hard work and graft. Setting up a LinkedIn profile will not fill all of your vacancies.  If you want to be successful in social recruiting you need to have a clear objective, dont do it just because you think you should.  If you are not actually going to use it, dont do it.
Social Media is the biggest pub in the world; adopt the same approach to social media as you would to recruiting in a pub. It is an extension to the way we communicate. If someone told you there was a pub down the road where all the accountants drunk every Wednesday night, then that is where you would hang out as an accountancy recruiter but you wouldnt go there with a sandwich board saying "Jobs, Jobs, Jobs". You would hang out and get to know people. You would find a common ground to talk about stuff and then you might get around to what you do.  You connect and sometimes you do business together.
What you dont need in social media: You dont need a social media policy, you dont need someone to own it.  Social Media is something you just do, it's in the organisation, it's just a way you do things.  Dont try to Implement, you should Integrate. Social Media should be integrated in the things you already do, dont try to come up with new things to do.
The God of Recruiting: Call it Google, call it Bing but "Fish where the fish are"' talk to the people you are trying to hire, talk to the people that already work with you and ask them where they are on social media and what they are doing there.  If they are on Facebook to watch music videos, then you need to create some music videos to get their attention. Be sure to use the right bait; ask the people you already have and ask them what content they want, don't pay consultants thousands of euros to find out.
If you want to find out what people are asking in your industry, set up an RSS Feed for LinkedIn questions in your industry and talk about these things.  Listen before you act.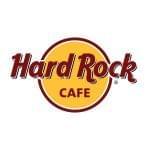 Bill is talking about one of his clients, Hard Rock Cafe who he recently worked with to launch a new restaurant in Italy.  They set up a Facebook Page using the Pagemodo App and started discussing the fact that were opening, targeting local people who were interested in music.  They added a "Work for Us" tab and invited people to submit their applications anyway they want.  They promised to read every single application, they said that people could apply by emailing a CV, applying on Facebook, by sending a video of themselves, a LinkedIn profile, whatever they want and with whatever language that people want.  All of the questions they started to receive were about the process, not the jobs themselves.  In 7 days they have had over 3,000 applications.  Anyone who gets rejected gets sent a pack suggesting other resources they should consider to find a job and an invite to gave a free meal in the new restaurant.  Rejected candidates become potential customers and brand advocates.
Bill conducted an experiment recently, he applied to 100 jobs on-line and only received 3 replies.  Jobseekers get frustrated and then apply over and over again.  Social Media allows you to talk to candidates en-masse, to update them on where you are in the process etc.  Successful applicants of Hard Rock are sent a video saying "You Rock" and inviting them to book themselves in for an interview using an automated calendar booking tool.  The recruiter's diary is filled automatically, there is no back and forth with email and phone calls.
People apply for jobs around 11am, lunchtime and between 5 and 8pm. That is when you need to be on the social channels to answer their questions.  They are doing this from their mobile devices.  Recruiters need to be there when the job seekers are there.
All job seekers really want is to get feedback and to be able to apply for a job without any hassle.  Dont make it complicated for graduates to apply for a job when they are busy doing their finals exams!  Recruit grads in their penultimate year when they have more time!  How to engage with students?  Set up a community to talk about stuff, doesnt matter what that stuff is, just get them talking. When you're ready to hire, drop in on the conversation.
Find out how the likes of IBM, IKEA and Siemens
drive hiring excellence with SocialTalent
---