Keep up with the latest hiring trends!
/
/

#iRemember Steve Jobs
#iRemember Steve Jobs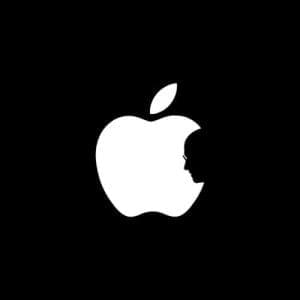 Steve Jobs was an innovative genius. A man who revolutionised the way we use and view technology.  The Apple co-founder reinvented the world's computing, music and mobile phone industries. To say he was a visionary would be doing him an injustice, writes Oliver Skehan.
The news Apple fans and shareholders had been dreading for some time came the day after the company unveiled its latest iPhone, a device that received a lukewarm reception worldwide. Perhaps, there would have been more excitement had Jobs been well enough to show it off with his trademark theatrics?
Jobs, chairman of Apple Inc until just 6 weeks ago, combined an innate understanding of technology with an almost supernatural sense of what customers – his many, many customers – would respond to.
The 56-year-old's conviction that design was what all his products would be judged on not only produced successes in the marketplace but elevated design in general, not just in consumer electronics, but in everything that aspires to the high end.
Under the stewardship of Jobs, Apple did not just invent computers, digital music players or smartphones – it reinvented them over and over again for people young and old, wowing them with innovation.
A decade ago, and perhaps most influentially, Jobs launched the iPod, which offered 1,000 songs in your pocket.  Over the next ten years, its trademark white earphones and thumb-dial control seemed to become more ubiquitous than something as everyday as the wristwatch.
At Social Talent, we're Apple nuts. Everything we use is Apple. Is it for design? Not entirely. It's for innovation, excellence in computing performance, it's for WYSIWYG, it's for graphics, it's for helping us to innovate. Four years ago, the touch-screen iPhone, a product that turned the world of recruiting through social media on its head, came to the market and was soon followed by Apple's App Store, where developers far and wide could create and sell iPhone apps. Apps made the phone a device not just for making calls but also for managing money, editing photos, playing games, saving your life, entertaining us on long journeys the list is truly endless!
In 2010, the iPad, a tablet-sized, all-touch computer was introduced. Market analysts insisted that nobody needed such a thing but they were left scratching their heads when it took off. That was Jobs' gift. He had an innate sense of what people wanted, and where demand seemed to not exist, he leveraged a cult-like following to create it. Jobs did not rely on market research, because he knew that people did not know what they wanted until they saw it. We all love Apple, its brand, its culture, its design, its function, its sheer intuitiveness, its brilliance.
The world has lost a visionary but the legacy will live on. We all have our favourite Apple products. What's yours? Tell us in the comments.
Find out how the likes of IBM, IKEA and Siemens
drive hiring excellence with SocialTalent
---