Keep up with the latest hiring trends!
/
/

LinkedIn: Live Blog from #truLondon
LinkedIn: Live Blog from #truLondon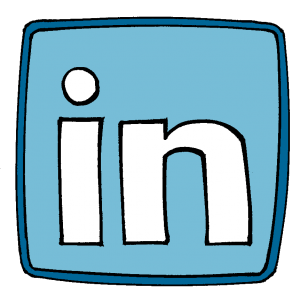 I am  joining this track a few minutes late but there seems to a be a full blown debate going on about the usefulness of LinkedIn and how truly social is it?  LinkedIn is a rather unique place for the likes of Accountants who don't typically have a blog or twitter account but may not be the best place to find marketing people or IT staff.
Mark Williams and Jacco Valkenburg are leading this track. Glen Santos wants to know how people use LinkedIn to find candidates so I offer a brief explanation of the Advanced Search function which essentially mines LinkedIn like a typical ATS. Irina points out that the search engines index part of the LinkedIn database, the part that users allow to be seen publicly; the database only allows you to see people that are in your network or you pay to see with a Premium Account.
John asks how do you then contact then?  Jacco and Mark advocated InMails as the best way to contact someone but I argue that email and phone are better. There is discontent about this. In general people find InMails and Messages better then emails and phone calls for response rates.  I argue that the channel is irrelevant, you need to focus on the message as this is what will grab your audience.
Mark opens a discussion on whether people use LinkedIn Introductions?  The consensus seems to be that it doesn't. Mark agrees but suggests that you send a Message to the intermediary first asking if they would forward an Introduction and you only send this Introduction if they have agreed in advance to do this.
The maximum number of invites you can send is 3,000 but there doesn't appear to be a limit to the number of contacts you can upload as a csv file and invite (Add Connections – Import from CSV); ie if you have a proprietary database of email addresses then LinkedIn will verify which of these are on LinkedIn and will send out bulk invites to them.  I ask the question if anyone has experienced a limit on this but no one seems to know you can even do that!  Interesting.
What about LinkedIn Groups? Yes, they are great. You are limited to 50 Groups but the potential to recruit passive candidates is fantastic. You can build your own talent communities very quickly although recently LinkedIn stopped allowing you the ability to see new joiners' email addresses.
LinkedIn Company Profiles are a great SEO tool to enable your business to be found.  It can be great to drive traffic to your company. These profiles are automatically created once 5 employees from your company join LinkedIn with a legitimate email. It scrapes your site and creates the Company Profile  with basic functionality.  You can claim the account and modify the details but be careful of former staff claiming the profile and modifying it!
Find out how the likes of IBM, IKEA and Siemens
drive hiring excellence with SocialTalent
---