Keep up with the latest hiring trends!
/
/

LinkedIn's Top 10 Companies To Work For
LinkedIn's Top 10 Companies To Work For
LinkedIn's 2018 Top Companies include some recognizable names. Amazon stands tall at No.1, dethroning Alphabet (No. 2) for the first time since the list's inception. Following a tumultuous business year for both Uber and Twitter, Uber falls from No. 5 to No. 12 and Twitter dips the furthest in the rankings (No. 17 to No. 43).
Newcomers comprise over 30% of the list and represent a range of industries including retail (LVMH No. 19 and Nike No. 35) and sports (the NBA No. 33 and the NFL No. 39).
What are the highest ranked LinkedIn Companies doing to attract and retain top talent?
Amazon (No. 1) now offers to prepay 95% of tuition, textbooks and fees for its employees to receive training in "professions of the future."
Alphabet's (No. 2) newest offices include sky-high dog parks, indoor fire pits and bouldering walls.
Facebook (No. 3) extended its bereavement leave policy last year to up to 20 days, a policy developed after Chief Operating Officer Sheryl Sandberg suddenly lost her husband.
Salesforce (No. 4) does continuous audits of its salary data and has spent $6 million trying to ensure equal compensation across gender and race.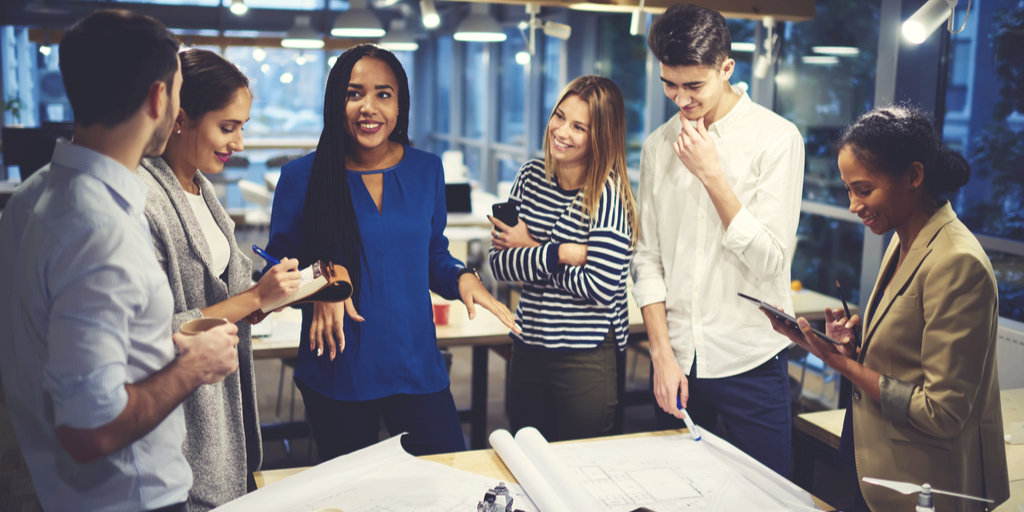 Tesla (No. 5) has a carpool program that allows employees to drive a Tesla to work.
Apple (No. 6) offers its employees a 25% discount on the company's devices.
Comcast NBCUniversal (No. 7) employees get complimentary access to Universal theme parks, discounts on resorts and early access to NBCUniversal movies and TV shows.
The Walt Disney Company (No. 8) made an initial investment of $50 million at the beginning of the year in an ongoing education program specifically designed to cover tuition costs for hourly employees.
Oracle (No. 9) recognizes its developers as inventors and creators of "world-changing tech" and encourages them to file patents.
Netflix (No. 10) doesn't have policies on vacation time, paid parental leave, dress code or expenses. "We trust our teams to do what they think is best for Netflix," the company says.
How do they do it?
These top companies have found new and exciting ways to engage talent and set an example for the rest of corporate America. Some of the themes that are emerging include:
Purpose over perks: Foosball tables and all-you-can-eat cafeterias lose their appeal if workers cannot get the job done. Amazon (No. 1) attracts top talent by offering a corporate infrastructure that enables employees to see the impact of their work on a broad audience by not delaying launches with internal processes — even if employees need to find a vending machine for a snack.
Diversity pipeline: Top Companies are testing bold tactics to build a diverse workforce. Oracle (No. 9) opened a charter high school on its campus to invest in STEM-based education, and Box (No. 44) eliminated four-year degree requirements to focus on hiring candidates for their skill sets over their degrees.
Rethinking corporate healthcare: Employee health is top of mind for these companies, and they are breaking the corporate mould. Amazon (No. 1) and JPMorgan Chase & Co. (No. 18) are part of a partnership with Berkshire Hathaway to develop a new healthcare company that aims to cut costs and improve coverage for employees. Apple (No. 6) is reportedly working on primary care clinics for employees that are expected to be at the forefront of combining technology with care.
Find out how the likes of IBM, IKEA and Siemens
drive hiring excellence with SocialTalent
---