Keep up with the latest hiring trends!
/
/

LinkedIn's Top Ranking Companies of 2017
LinkedIn's Top Ranking Companies of 2017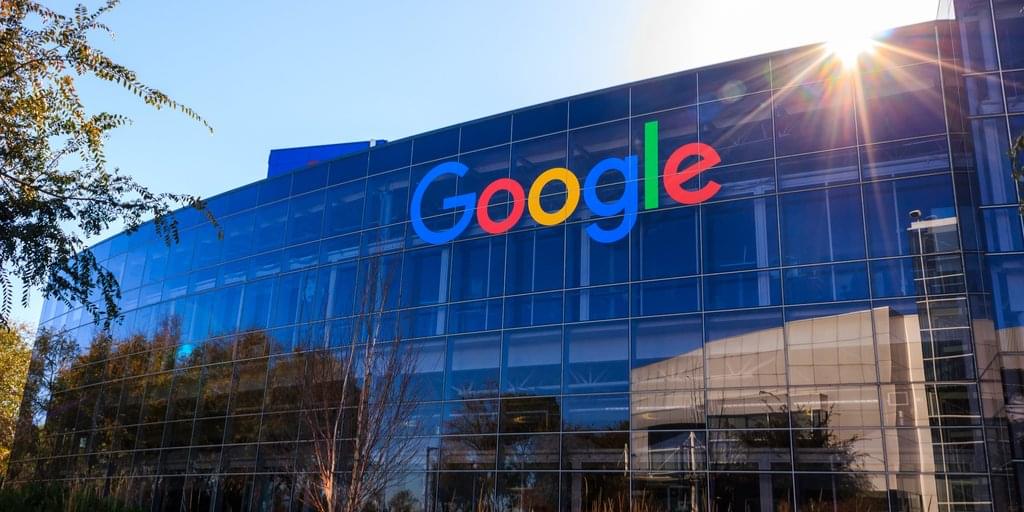 2017 has seen employers significantly up their game across all aspects of their business. But who are the most sought-after companies? What companies are catching the eye of our global workforce? LinkedIn has just released their 2017 Top Companies Ranking, listing the most successful companies across the US, Australia, Brazil, France, Germany, India and the UK. Engaging with candidates is a must for any company. Especially when trying to attract top talent. However, to do that, you need a powerful brand that represents your culture, ethics and morals on and offline. A successful company will aim to make their employees brand advocates.
Becoming a 'Top Company" is no easy task. Strong employer branding can be pivotal to its success and according to recent research – a strong employer brand is now more important than ever. According to research carried out by LinkedIn, 80% of talent and HR managers agree that a great brand makes it easier to recruit top talent.
How important is employer branding?
When it comes to your employer branding, it's important to understand who you're trying to connect and engage with. You need to know your target audience. Obviously, not every company can be the Google of this world, but we can collectively learn from what the practices they've put into place. A company should always be crystal clear when it comes to their goals and values. If you as a company don't know what these are, then how will your candidates? You want to evoke emotion within a candidate that will have them wanting to be part of your company.
The first impression a candidate receives is important. Remember, the first impression happens way before the interview process. Your on and offline presence will have caught the eye of your ideal candidate before they've made the decision to apply for a position in your company. In today's fiercely competitive job market, having a consistent employer brand will assist you in reeling in a steady flow of top talent.
Where the world wants to work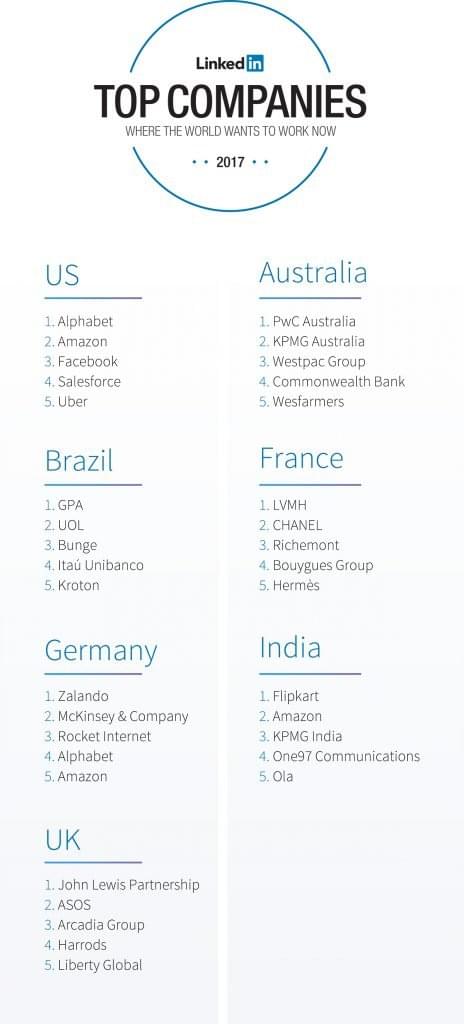 How LinkedIn chose the winners
So what was the key to the success of these companies? LinkedIn took into account 4 main factors when deciding the winners:
Reach: The number of people they can influence.
Engagement: Meaningful interactions they've created over time.
Job interest: How much their jobs appeal to their audiences.
New hire staying power: Their ability to hold on to new hires.
Accumulating all this data was by no means easy, with LinkedIn analysing billions of actions taken by over 500+ million users.  Amazon, in particular, seemed to feature prominently, making the lists in the US, Germany and India. Each of the economies listed shows varying trends, with tech dominating in both the US and India, whilst luxurious brands feature strongly in France. Some are surprised to see Uber ranking 5th in the US, especially with the controversy that has surrounded them earlier in the year.
Are you surprised by any of the companies to make this year's list? Why not let us know by joining the discussion on our online community!
Find out how the likes of IBM, IKEA and Siemens
drive hiring excellence with SocialTalent
---