Live & Learn | How To Address Candidate Wants (Video)

Welcome to SocialTalent's Live & Learn series!
Each week we gift you with a little bit of info that will help smoothen your recruitment process and expand your knowledge of your industry.
With this Live & Learn series we promise we kept it:
Simple
Short
Ready to use!
Sound good to you? Let's begin!
Addressing Candidate Wants
We're back this week with more of our exclusive platform content from Holly Fawcett. Holly takes us through the importance of addressing the wants of the candidate, and how to optimise job specs to ensure you're attracting the best talent.
Key Takeaways
Just 1 in 5 job ads actually include salary
If the salary much higher than what they are currently on it may indicate that the job is more senior than what they are capable of
Profiling the team the candidate will be joining is beneficial
People want to know who they will be working with and for/over.
Develop Your Recruitment Skills!
At SocialTalent we have created the best recruitment training for our Recruiter Academy. Packed with insights from Recruitment experts like Johnny Campbell, John Vlastelica and Stacy Donovan-Zapar to develop your skills as a recruiter, whether you work for an agency or have a role as a corporate recruiter as part of a team of flying solo- we have the training for you!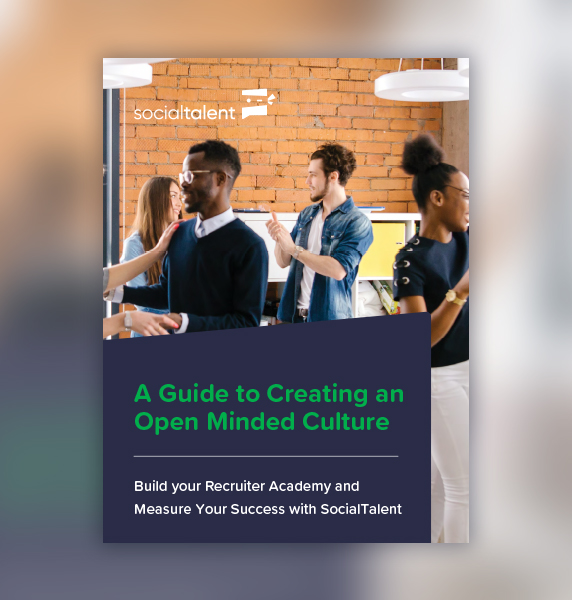 GET YOUR FREE EBOOK
A Hiring Managers guide to creating an open-minded culture
Want to keep up to date?
Join our 75,000+ subscribers who do!