A Massive Happy Holidays From Everyone At SocialTalent!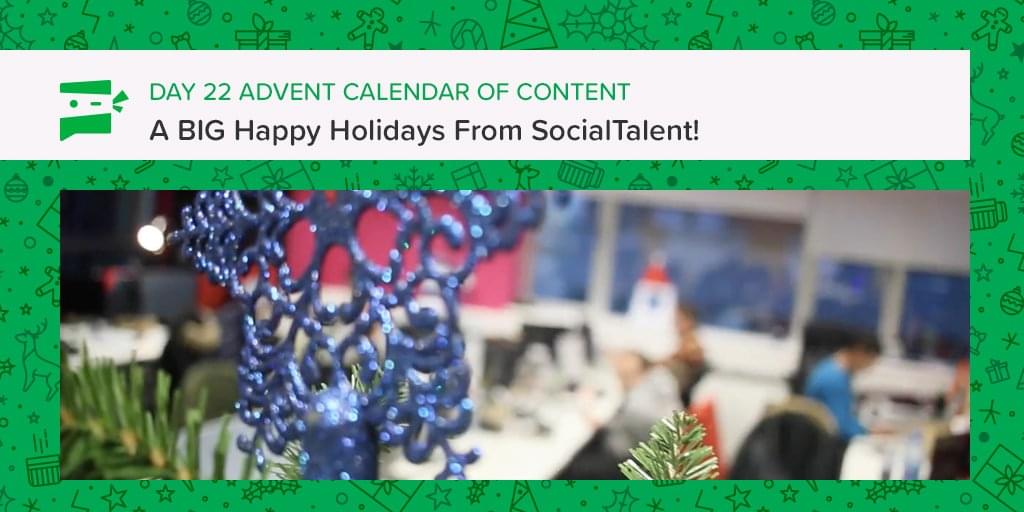 Welcome to day 22 of our Advent Calendar, our final day of this advent series. We hope you enjoyed each blog, video and slide we shared with you over the festive period and that you find a use for it in the working world. Today, we sign off with a bang! The time for presents and eating copious amounts of turkey is almost upon us! We still can't quite believe how quick this month flew by.
To say a BIG thank you to you all, we decided to put together a short song and video to wish you a Happy Holidays from everyone at SocialTalent. A big shout out to Shauna Carrick, for gracing us with her wonderful voice on this one and likewise to George Bryan in production.
We've had a thoroughly enjoyable year, and we can't wait for 2018. Happy Holidays and try not to put yourselves into too much of a food coma!
Want to keep up to date?
Join our 75,000+ subscribers who do!