Keep up with the latest hiring trends!
/
/

Mid-January Feels That Everyone In An Office Will Understand
Mid-January Feels That Everyone In An Office Will Understand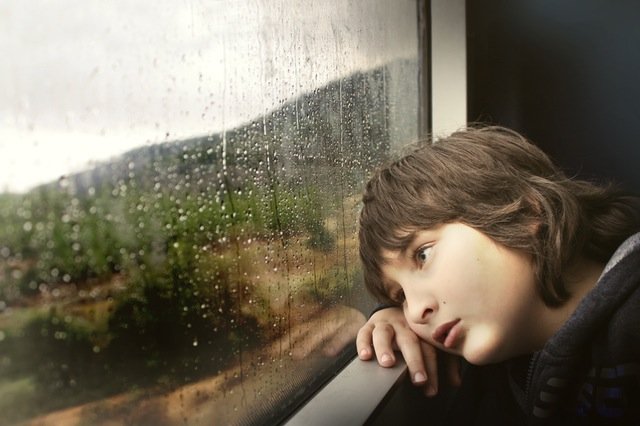 *deep breath*
There's no turning back now. 2016 is well and truly gone. 2017 took off without a hitch, we're now cruising and everything seems pretty ok-ish. Working in an office has many advantages most of all that it provides a sense of togetherness, a trench warfare type style of motivation. We've taken so time to dissect those limbo-like feelings that everyone seems to go through around this time of year.
The beauty of an office work environment is that you know everyone is feeling the same way…
1. Everyone Is Sick But-Not-Really
"Don't mind me, this cold/cough/virus/plague is definitely on the way out."
We all know how it works, you spend your day rubbing your nose raw on toilet roll because you REFUSE to acknowledge that you have a cold and therefore don't need to spend money on luxurious fluffy tissues. You attempt to conceal your cough from colleagues who are shielding themselves behind boxes of lozenges and building towers of hand sanitizer. But because you're in an office you're never alone.
*cue Ben E King- Stand By Me intro*
Now people are beginning to share sympathetic looks as they cough and wheeze their way through the day. Eventually, the decision to splash out on a box of communal tissues is made and trips to the kitchen for remedy teas increase dramatically.
2. Resolutions Have Fallen By The Way-Side
Slowly one by one everyone in the office is regressing to their original form. The general level of self-discipline has wilted away along with the spinach in the bottom of the fridge. The coffee orders have crept back up to their normal ADD-inducing levels and you're no longer tripping over people's gym bags packed with good intentions and placed conspicuously beneath their desks.
Sure this might mean that you have also been a little slack when it comes to your 2017 promises but nobody will dare call you out lest their own resolutions are called into question. You can all slowly fade back into your original routines and nobody needs to mention your $700 gym membership ever again.
3. You're Beginning To Get Into The Swing Of Things
The Christmas chat has finished. Nobody is asking how your break was anymore. You've completed and analysed all of last year's work and you're fully immersed in your 2017 workload. All of your meetings have centred around focussing on the year ahead. Now all of the plans you made in 2016 are becoming a reality and you have a new set of goals that are becoming more of a reality.
This often leads to a fresh release of motivation, finally numbers are becoming tangible and you have a new set of stats and figures to work with. It feels like real work again.
4. Planning Holidays
So you've kept up the illusion of unrelenting dedication to your job for two whole weeks now. Congratulations! Now you need a reward. You've spent time pouring over your work calendar organising campaign deadlines and deciding which events to attend this year, but what about your downtime?  Taking some time off work is vital for your mental well-being as well as productivity levels.
It's the perfect time to scan through a couple of holiday deals and start planning some trips to help keep you motivated.
5. Social Jet Lag
It may not sound real but you can definitely identify with it. Well, it turns out 'social jet lag' is an established phenomenon. Social jet lag refers to the constant battle between our internal and external clocks and is closely linked to our sleep pattern. At this time of year, after a break, it can take some time to re-adjust to your old normal.
6. Broke
Thirty days hath Spetember,
April June and November,
All the rest have thirty-one,
Except January which lasts an eterntity and February that ain't got no time for your rules.
That's how the rhyme goes right?
By our calculations, it's been approximately 76834 days since the last payday. We've had to get seriously creative when it comes to budgeting this month. Soup for the fifth day in a row? No problem! Surely the guys at work won't notice if I take this one roll of toilet paper…
7. A Sense Of Connection To Your Colleagues That Only Veterans Could Understand
But don't fear. You are sharing all of these feelings with your office mates. Everyone is in this together and it's important to support your comrades as you wade through the January battlefield. Pay day looms ever closer and your efforts will be rewarded. You can then afford the fancy sandwiches for lunch and maybe a grande instead of a tall at Starbucks. You can end dry January by raising a pint to one of the longest months in the history of the world and celebrate with your colleagues on making it through the February once for another year.
Find out how the likes of IBM, IKEA and Siemens
drive hiring excellence with SocialTalent
---