Keep up with the latest hiring trends!
/
/

New Updates to LinkedIn Groups Page
New Updates to LinkedIn Groups Page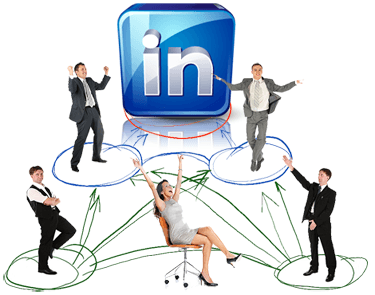 Updates, glorious updates! Ok, so it doesn't quite have the same ring to it as 'food, glorious food' but the results are just as tasty.
LinkedIn has had the paint brushes out and finally given LinkedIn Groups, the makeover treatment. And as one of the most popular features on LinkedIn, the redesign was long overdue. But you know what they say, the best things come to those who wait and these improvements were worth it.
Let's admit it, LinkedIn Groups was always a bit clunky. Sure we all flocked to the Groups page to soak up the knowledge shared amongst our industry peers, but I don't think any of us particularly enjoyed being there and having to deal with the 'early 2000s chatroom vibe' the old interface gave off. We put up with it in order to gain insights into our field, follow important business trends as they happened and share our carefully created content. So it comes as a relief to know that the new changes are all interface based. Simply put, Groups are now easier to use, read and contribute to. Which is fantastic considering the average user is a member of 7 different groups (according to SproutSocial.com).
Like the rest of its newly redesigned pages, the aim of LinkedIn's Group page modifications is to provide a more streamlined, user friendly interface for users to enjoy. Thankfully, LinkedIn's focus has shifted to the presentation of content and what you can do with that content and have done there best to make it easier to join in the conversation.
But enough about why it's changed, let's discuss how it's changed:
Making Connecting Easier
Both the 'Members' button and the awkward "hover over the person's profile to 'Send Message'" feature have been discarded. Now all you need to do to connect with someone in your Group is to click on the total number of Group members displayed in the right hand corner and once the list of all Group members is displayed, the 'Send Message' option is clearly visible.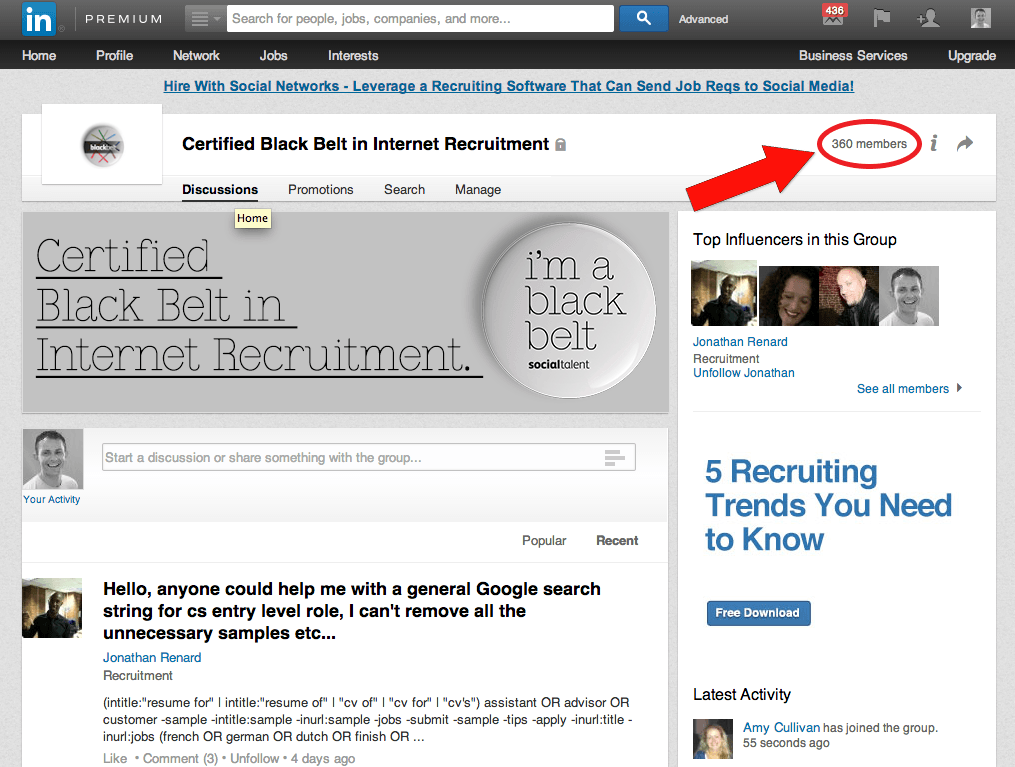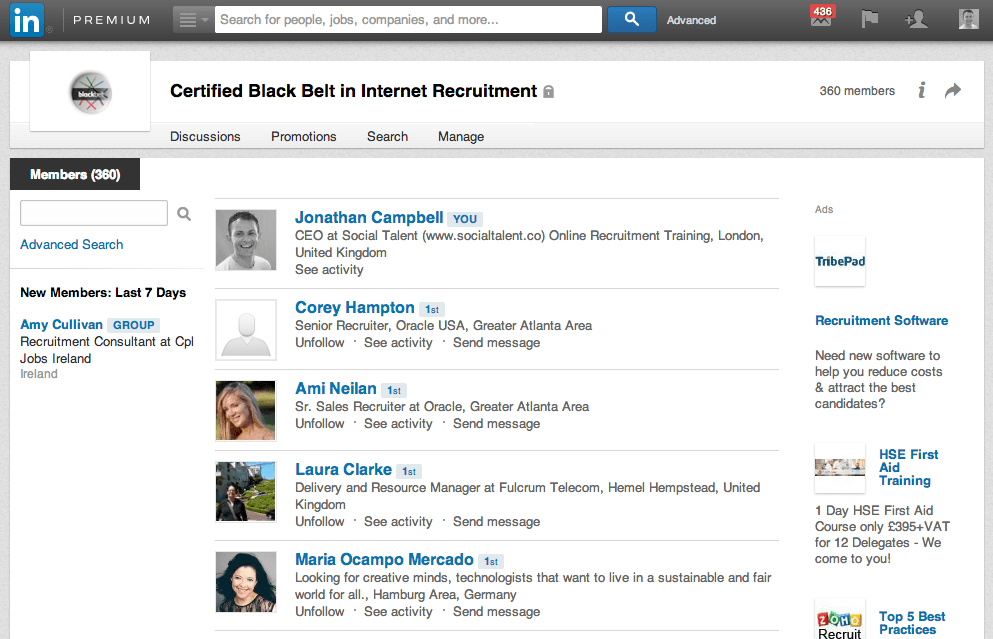 Discussion Stream
Thankfully discussions are now displayed in accordance with the rest of LinkedIn, in a newsfeed-esque stream which makes for easier viewing. Questions and topics are now clearly presented along with the name of the individual discussing it and the name and reply of any contributors. Buttons including 'Like', 'Comment' and 'Follow' have also been added, aiding and encouraging user engagement.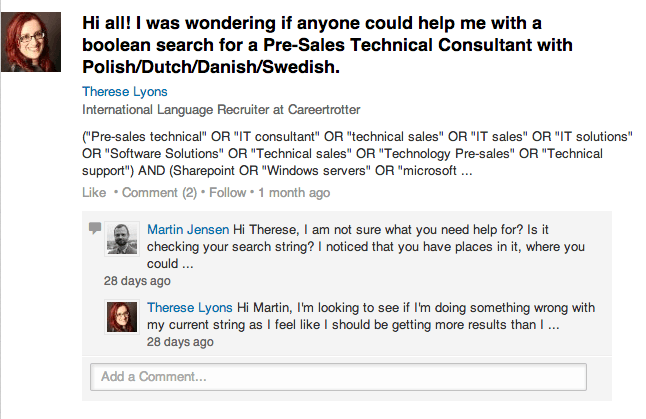 Top Influencers
LinkedIn now highlights who the top influencers in your Group are. For moderators this is crucial information. If your Group is associated with your company or a product/service your company provides, top influencers are likely to act as brand advocates outside of LinkedIn as well as in. Nurturing these people by communicating regularly with them is a must. LinkedIn makes identifying these people simple.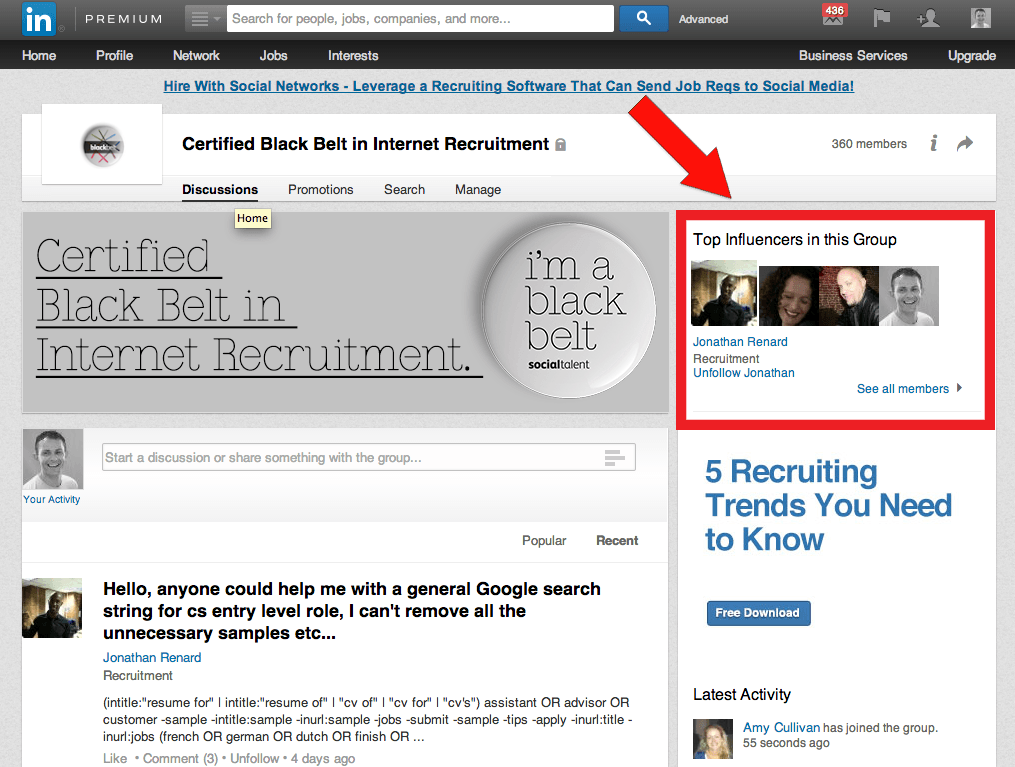 Hero Image
One of the stand out updates however (and definitely the most colourful) is the new 'Hero Image' feature. You can now fly your Group's flag with a banner image displaying the image or colours of your choice. As a moderator, it's important that you take advantage of this and put a 'face' to your Group. Customisation is key.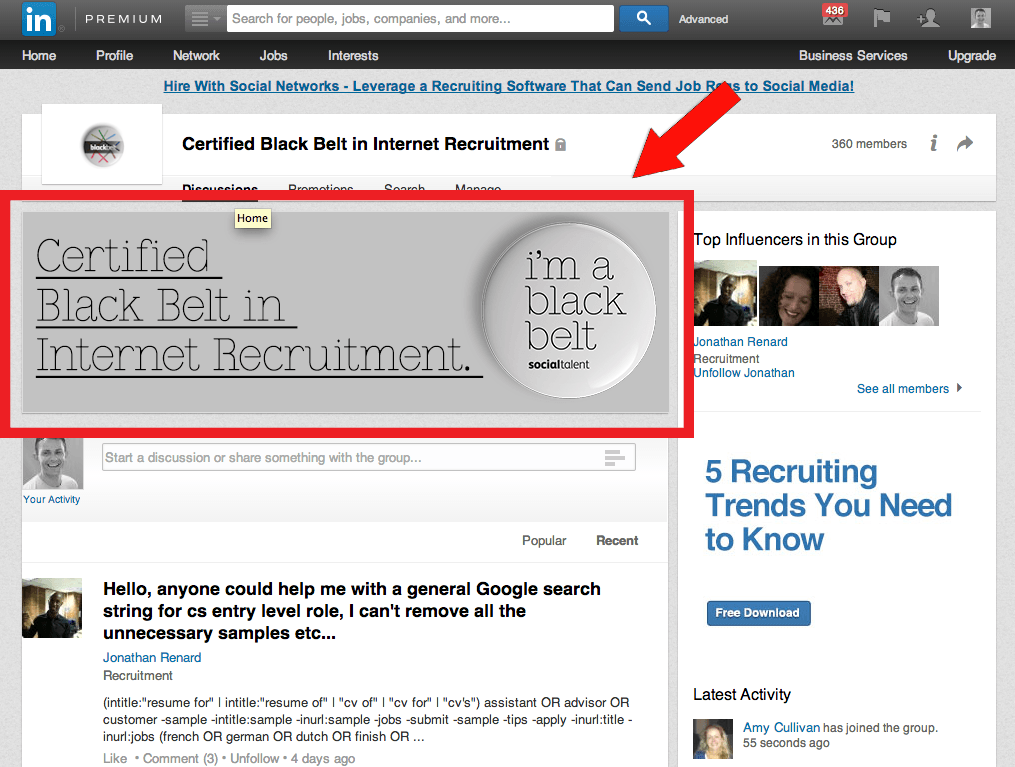 To customise your Hero Image select the 'Manage' option, choose 'Group Information' from the left hand sidebar and upload your image (which should be 646×220).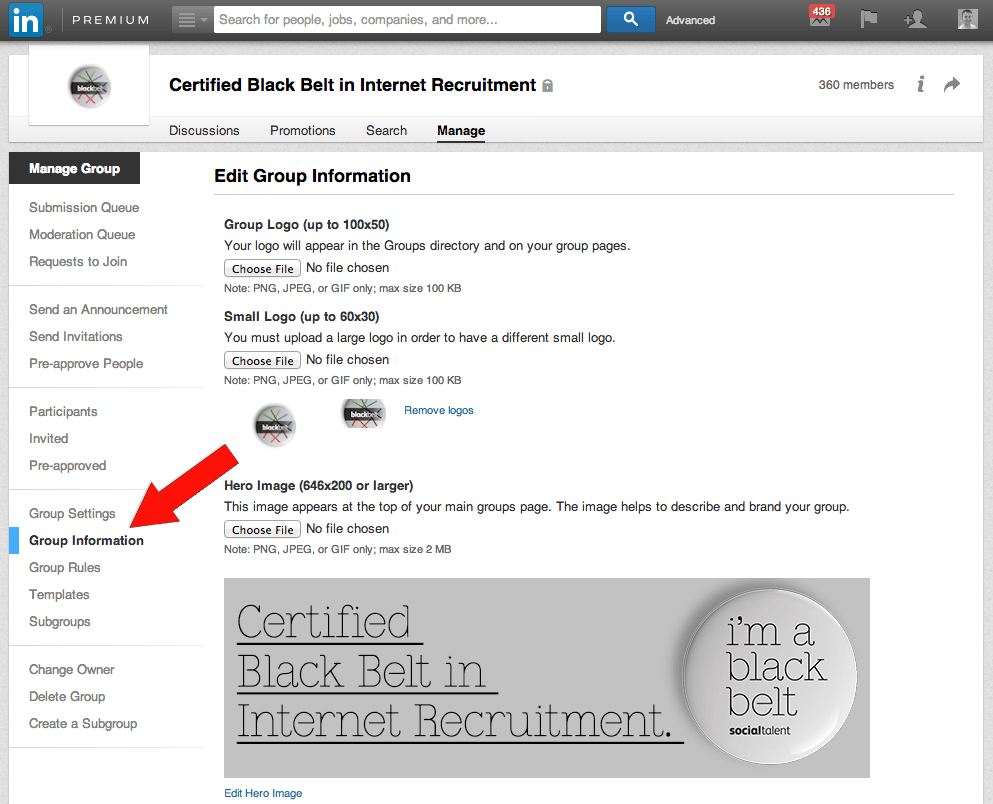 These changes aren't yet optimised for mobile, but I doubt it'll be too long before that detail is smoothed out. So get creating and start enhancing your LinkedIn Groups experience.
If you'd like to learn more about how LinkedIn Groups can help you to enhance your perceived expertise with potential candidates and therefore make more hires, give our Sales team a buzz on (01) 6599200 and ask them about the Black Belt in Recruiting on LinkedIn online module or visit our training page.
Find out how the likes of IBM, IKEA and Siemens
drive hiring excellence with SocialTalent
---