Keep up with the latest hiring trends!
/
/

News Roundup: London Meetups & LinkedIn Buzzwords
News Roundup: London Meetups & LinkedIn Buzzwords
Another week has come and gone, and what better way to catch-up with the latest news than reading our weekly recruitment roundup. This week, we look at some exciting news coming out of SocialTalent HQ which marked our first London meetup of the year. Also, we look at the top 10 LinkedIn profile Buzzwords jobhunters use to spruce up their profiles.
Our First London Meetup of The Year!
This month marked our first meetup of 2018, and what an evening it turned out to be! Speakers on the night included Johnny Campbell, CEO of SocialTalent, Steve Ward Head of Staffing Agency Solutions at Candidate I.D and the lively Bill Boorman, Founder of BillBoorman LTD. A big thank you to everyone who attended on the night, it was great to see people come out in their numbers! We hope to see you all at our next meetup. Make sure to bookmark our meetups page!
Global Edtech Startup Awards
On another note, we enjoyed a fantastic night at the Global Edtech Startup Awards. The awards identify, showcase and recognise EdTech startups from all over the world! Congratulations to all the finalists and winners on the night!
LinkedIn Profile Buzzwords
LinkedIn is an excellent platform for users to enhance their professional profiles. The professional network is also a useful platform that allows users to spruce up their professional experience and with that, sees many buzzwords creep onto their profiles. 'Experienced' and 'Specialist' are two to make the list. Recruiting and HR professionals will be all too familiar with some of these.
Jon Addison, Head of Talent Solutions at LinkedIn UK also shared this view saying " Those working in HR and recruitment know just how important keywords can be when it comes to identifying the ideal candidate,".
Below is a list of the top 10 LinkedIn Profile Buzzwords;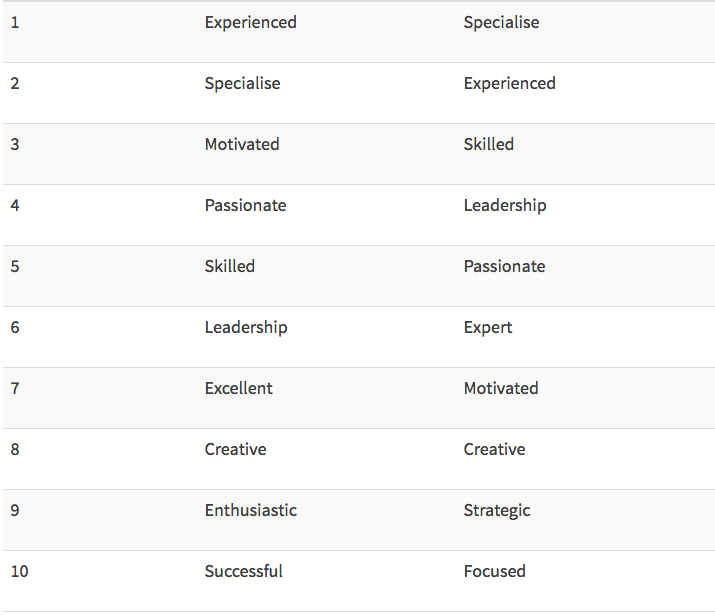 Find out how the likes of IBM, IKEA and Siemens
drive hiring excellence with SocialTalent
---