Keep up with the latest hiring trends!
/
/

News | Slack Goes Public, But With a Difference…
News | Slack Goes Public, But With a Difference...

Two stories caught our eye this week that we felt all professionals should know about. Whether you currently have Slack notifications pinging away on your computer or not the story if it going public is one to follow.
Secondly, do recruiters look out for themselves enough? A great piece on the importance of asking the right questions when you are considering a career move.
Slack Goes Public
It's finally happened, the company with the most marketable name in tech has gone public. Slack is a collaboration software that allows teams to chat, share and collaborate in work. It makes bold claims to eradicate email and given its long list of integrations and the potential of its functions, it is many organizations chosen messaging tool. Currently, Slack's workplace collaboration software is used by 600,000 companies and organizations worldwide and boasts customers such as Intuit, Lyft, and Shopify.
On Thursday the company listed its shares on the stock market (starting at $26) but this isn't a copy and paste case of a company going public. We have become used to press releases informing us of companies and their IPOs but Slack is ever so slightly different from that. Instead of choosing the IPO route, Slack opted for a direct offering.
This may seem a familiar term, Spotify also chose this option (also known as direct listing).
In an IPO, SEC rules typically restrict shareholders from selling shares until six months after the offering. A direct offering makes it much easier for employees and early investors to cash out as soon as the first day of trading. This can be a big help for investors in companies that have waited to go public, which many of the best-known tech companies have been doing for years.

A direct offering also offers a few other benefits. It avoids underwriting fees, which generally run between 4% and 7% of the total proceeds raised in IPO. It obviates the lengthy roadshow, provided that most institutional investors are already familiar with the company. And it offers less risk of trading volatility. Underwriters often underprice IPOs to create the first-day "pop," only to see the price slump after the six-month lock-up period expires and insiders sell shares.
Source: Fortune- Slack is going public without an IPO. Here's how direct offering works
It's interesting that Spotify and now Slack have chosen direct offering as their path to public offerings. Many are wondering if this will now become a trend for tech companies as Wall Street's influence on Silicon Valley appears to be waining.
Questions All Recruiters Should Ask
William Tincup of Recruiting Daily takes time to share the importance of probing questions in the recruitment industry.
This will seem obvious to many reading- recruiters pride themselves on eliciting information from clients and candidates. They are experts in translating silence into words and no stone is left unturned.
But are recruiters accustomed to asking the right questions for themselves?

Tincup takes time to delve into this question for Indeed; Before you take your next job in recruiting, the questions to ask and why. 
In line with our post where do we find the best recruiters, this is another prompt to start evaluating your career as a recruiter and how you can take the next steps that are right for you.
The post deals with the three main lines of questions; the people, the process and the product (the technology). If you construct all your questions to provide you with answers around these key concepts you can be sure you'll get a good picture of whatever opportunity you have lined up.
You can also consult the Recruiter's Guide to Career Development to help you prepare for whatever decision you make in your career.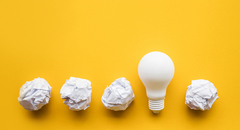 DOWNLOAD YOUR FREE GUIDE
Recruiter's Guide to Career Development
Find out how the likes of IBM, IKEA and Siemens
drive hiring excellence with SocialTalent
---