News That's Rocking The Recruitment World This Week: 16th January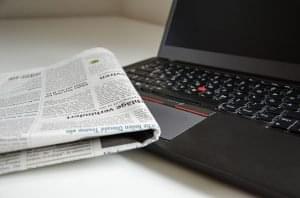 Every Monday we bring you a collection of the all the major news from the recruitment industry. We take the key highlights trending stories and give you snippets that you can dive into straight away or bookmark to save for later. Each story gives you another perspective of the recruiting world and helps you think about how you can change the way you think and approach your work.
1. Overtime Is Overdue
Josh Wright explores the murky waters of overtime in America. In his article The Magic Line: Why Overtime Changes Are Long Overdue for Recruiting Daily Wright investigates how the attitude towards payment for hours worked overtime is affecting the way employers think about rules and regulations when it comes to employee rights.
While new legislation was set to take place in December 2016, various setbacks in the federal courts have led to delayed implementation. For some companies, the threat of new legislation was enough to incur a positive change in their overdue policies while others are choosing to wait for a new, confirmed legislation.
Wright analyses the outcomes of the proposed changes (outlined in full in the iCIMS US Hiring Trends report) and what it means for employees and employers alike.
"The new rules mean that the percentage of full-time, exempt employees eligible for overtime pay would rise from just 7% to an estimated 35% of the salaried workforce – a significant increase, but still nowhere near the estimated 60% back in 1975, the last time the federal government altered their eligibility requirements."
–J.Wright, Recruitment Daily
You can read the full article here.
2. All Good Things Come To An End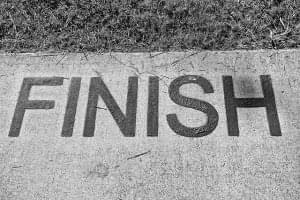 You're loving life in the recruitment industry at the moment but what comes next? Everyone can get a bit restless at times and feel the need for change. Naomi Baggs takes the time to think about life after the recruitment world. Recruiters spend years honing a  specific skill set and when they move on to the next job they need to shaw case these talents. For her article on The Undercover Recruiter, Baggs compiles a list of the 9 Alternative Career Choices After Recruitment.
Baggs evaluates the talents of recruiters and forecasts other career choices that would suit anyone moving on from the recruitment world. Check out the full article for the whole list but we've taken three to highlight here:
Career Counsellor
Isn't this a part-time job for recruiters already!? Helping someone plot a career path comes naturally to all successful recruiters and after years in the industry you should be well equipped with perspectives from both sides of the hiring world.
Account Manager
Management comes naturally to all skilled recruiters. The transition to account management should be seamless and plays to the great interpersonal skills that you have honed from years of dealing with all types of characters and personalities.
HR Manager
If you don't feel 100% ready to let go of the comfort of the recruitment industry then maybe a role as an HR manager might suit you. Some HR managers have to dabble in hiring and screening candidates but you also have the luxury of seeing your hire blossom in your own company.
3. LinkedIn Release 2017 Salary Report
LinkedIn is renowned for its comprehensive reports. The LinkedIn Blog covers breaking news from professional industries and employment trends all over the world. Last week they released a report listing the highest paid jobs in the U.S in 2017. 
This sneak peak of the top ten on the list shows that the healthcare industry tops the poll with the highest paid salaries. However, upon further inspection, it is clear that there is still a high demand for technology skills in 2017.
The full blog post contains the full list of the 20 highest paid jobs as well as further information as to how this data is collected and analysed.
4. Calling All Recruiters. Spotify Needs You!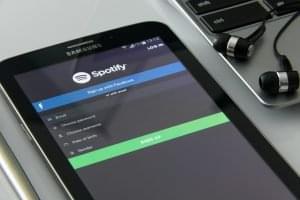 Spotify, The much-loved music streaming company has released a job description that would be the ultimate test for any recruiter. How do you fancy being the recruiter who finds the perfect candidate for Spotify's "President of Playlists" position?
The job description outlines what the perfect candidate will need in order to join the multinational Swedish company. The role outlines a couple of standard requirements for such a prestigious role such as being familiar with the company and stellar analytical skills.
And some not so standard…
Have at least eight years experience running a highly-regarded nation.
Can speak passionately about playlists at press events. Let us be clear, you should be nothing short of one of the greatest speakers of all time.
Someone with good team spirit, excellent work ethic, a friendly and warm attitude, and a Nobel Peace Prize.
-Spotify Jobs
"President of Playlists" is not a title to be taken lightly. We know that when it comes to office politics, favours can be won and lost based on who hits play on what playlist. We're not surprised that Spotify have crafted a job description that will deliver the perfect person. All we have to say is 'Good Luck' to the Head of Recruitment at Spotify!
5. Short-Term Recruitment Set For A Shake-Up
ChronoBank is a company on a mission set to revolutionise the HR and recruitment industries. The block-chain project is targeting several professions such as; building, warehouse, industrial and e-commerce and zoning in on the recruitment process involved. ChronoBank are aiming to disrupt the traditional financial system that currently impacts job-seekers and payment procedures.
"Our goal is to make a difference to the way people find work and are rewarded for their labour – doing so within a decentralised framework and without the involvement of traditional financial institutions."
–ChronoBank
The company has created a new concept of currency and called it Labour Hour Tokens.
The value of LH Tokens corresponds to the average hourly wage rate in participating countries.
The ultimate aim of ChronoBank is to foster a decentralised marketplace; referred to as LaborX. This marketplace will allow people to efficiently exchange their time for money. However, a further benefit of ChronoBank is the rating system that allows labourers to build a reputation based on their previous work. This empowers people to demand more pay for their skillset and future work.
ChronoBank has conducted extensive research into this new recruitment revolution that they are pioneering. The white papers are all available on their site and make for some fascinating reading.
We're looking forward to seeing this unfolding and how it affects both the way people search for jobs and how companies recruit for short-term projects.
Tell Us What You Think!
How do you think these stories will affect the recruitment industry and the way we think about work? We'd love to hear from you! Tell us your thoughts on Twitter!
Want to keep up to date?
Join our 75,000+ subscribers who do!