Keep up with the latest hiring trends!
/
/

NRF Annual Conference 2014: We Ask the BIG Questions
NRF Annual Conference 2014: We Ask the BIG Questions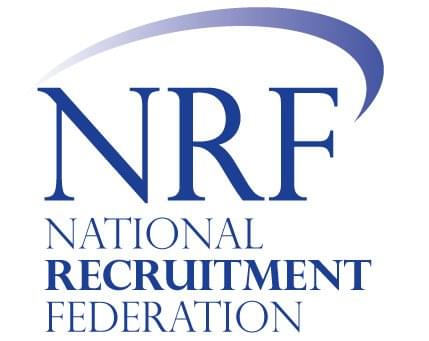 Last Thursday saw the National Recruitment Federation's (NRF) Annual Conference take place in Dublin's Citywest Hotel and, as usual, we were there soaking up the atmosphere and asking the agency directors in attendance, their opinions on a number of pressing issues the industry is facing right now. What do they believe are the most in-demand skills of the moment? What barriers to growth do they perceive for the reminder of 2014? Are they utilising performance metrics? Would they welcome an agency ranking site? Find out:
What are the most in-demand skills right now?
It was generally felt that the "
job rich, candidate poor
" IT industry remains the most illusive. C++, .net , Ruby and Python developers are all still highly sought after candidates, as are those with leadership and project management skills in the digital space. The industry is now exiting the "
toddler
" stage and many companies feel there is a strong need for senior staff to better shape and manage it.
In the last 6 months, the once booming construction and engineering industry has been making a comeback, and recruiters are seeing a much increased demand for candidates with those skills.
Healthcare positions for doctors and nurses are also proving to be in abundance, with little or no candidates to fill a growing pile of positions.
What could be the biggest obstacles to growth in 2014?
The availability of talent, the availability of new recruiters and the great unknown were all seen as barriers to growth within the recruitment industry going forward.
Hays lamented the fact that very often clients are seeking "the finished article" and overlook those candidates with great potential, but with a slight lack of experience. The challenge for agencies is to try and educate their customers as to the current availability of skills and really push candidates they feel will really suit the client regardless of their experience level.
It was also pointed out that there is a definite shortage of new recruiters, especially those with a sales mentality and tenacity (corresponding with the need for more recruitment skills as mentioned earlier). It would seem that a lot of graduates still assume no one is hiring and therefore recruitment is not a good space to be in, and although the economy is much improved, it is still believed to be causing this attitude amongst graduates.
One of the best observations about future barriers came from Peter Cosgrove who believes the only obstacles we should be fearing are the one's we don't know about yet. At any moment, a new piece of software, a new social network or tech enabled product or service could interrupt our industry quite dramatically. We need to stay attuned to what is happening in the industry and always be ready for 'the next big thing'.
How important are performance metrics?
On the whole, analytics were thought to play a vital role in recruitment agencies. After all, "
what isn't measured, isn't done
" as
Recruiter's
Gerard Doyle put it. How do you know how what improvement to make and where to make it, if you're not measuring your agency's performance? Measuring by way of analytics helps increase norms and create habits within an agency. Norms and habits will enable the agency to establish what a good week looks like versus a bad week. They will also show you how well your recruiters are performing and the quality of the service they are providing to clients. However, as
Ph. Creative
's David Hazlehurst pointed out, analytics are only as good as the insights drawn from them. While they can be daunting to address (often purely due to the sheer scale of the analytics available to us) it is worth spending time addressing them and pinpointing the analytics that are most relevant to your agency. As
CPL's
Peter Cosgrove put it, that could even be as simple as the number of first interviews you secure for your clients on a weekly/monthly basis.
Would you welcome a site that allows job seekers to rate and rank agencies and the recruiters who work within those firms?
The general feeling amongst recruiters was that transparency raises standards and as an industry, we shouldn't shy away from it. Agencies should be proud of their reputation and do their best to improve it and keep it at a high standard. Many believed rating and ranking should become an integral part of what we do, and that such a practice would improve agency services as recruiters strive to get good reviews. It was universally agreed however, that if such sites or systems were to become more common placed that like Tripadvisor.com, agencies have the ability to respond to any criticism they may receive. That way the process would be fair and ensure the voices of opinions of both parties are heard and that the system isn't abused.
What's your opinion? What do you feel ate the most in-demand skills of the moment? Do you perceive any major obstacles to growth within the industry in the next 7 months? Do you use analytics to measure your team's success? Would you welcome a specialised agency ranking site? Let us know in the comments below.
Find out how the likes of IBM, IKEA and Siemens
drive hiring excellence with SocialTalent
---