Keep up with the latest hiring trends!
/
/

Oracle EMEA: Using Social Media Effectively
Oracle EMEA: Using Social Media Effectively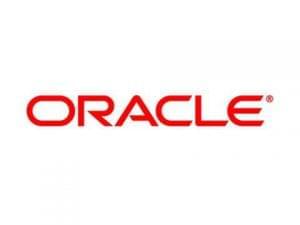 Kevin Blair, Recruitment Director from Oracle explains that they have 60 recruiters in 22 countries and source 99.7% of their candidates directly (their target is 100%!). When putting together their social media/ web 2.0 strategy they had to look at the skills that they already have; it was important that they established a passion to do this.  Many of their recruiters started life as desk based traditional recruiters.
Here's the agenda for this lecture:
1. First inklings:
They analysed the demographics of their workforce and realised that the number of Gen Y's would outnumber all other age profiles within the business. Organisations are increasing their graduate intake rates by 20% to pander to the needs of Gen Y.
Gen Y candidates have low brand loyalty, they are difficult to reach with traditional marketing, they exert a high level of influence amongst themselves. They need to participate and interact- they "life stream" it. They are naturally collaborative, they typically spend 3+ hours per day on line and know that money does not mean happiness. They leave organisations when promised are not fulfilled.  Most importantly, authenticity is key!
So how do they reach them?  Kevin shows us a super busy slide with hundreds of social media site logos; Kevin suggests that this is just a snapshot of what his recruiters are actually using (guesstimate of 250 sites across the 60 recruiters).
They reach people through social networking, professional networking, blogging, microblogging, youtube, boolean search and "being interesting"! It's no longer who they know anymore, it's who knows them.  Would a graduate have heard of them?  Would someone in an unrelated business have heard of them.
Kevin rattles off Oracle's business vision of Web 2.0 which you don't need to hear.  What's important is that it is a corporate vision, not just the Recruitment Department's vision. They looked at what recruiter would look like without 2.0 and compared it with what recruiters can do with 2.0.
Social Networking & Business Collaboration is really important. It's not just about recruitment, its about growing their commercial intellect and communicating.   They look at socialnomics!  Socialnomics is the exponential return that people and businesses get when they invest in social media.  Internally they looked at their business systems and re-engineered them to ensure maximum collaboration.  Externally they use the main sites, boolean search, blogging etc.
Next they had to up-skill their team; they developed workshops, included social media metrics in appraisals, sought management buy-in.  When LinkedIn came to them and asked them to upgrade to their 5k a year product, they did the analysis and told all recruiters to build a network of min 660 connections which they figured allowed them to connect with 90% of their target market within three degrees.  They have 2 resourcers in Romania who have paid accounts for LinkedIn and that's it.
Kevin shows us their Global Recruitment Facebook Page; Career Builder pitched to them that they could do it for them for 10k but Kevin bought a book called "Facebook for Dummies" in the airport for 10 pounds and gave it to a guy in India who then built their page.  They have around 3,500 fans and don't just use the page as a forum for posting jobs, it's about posting things that will help develop the employer brand. Candidates post questions about vacancies and interact with recruiters directly in a public forum.   They blog from Facebook Notes from which they link to the formal Oracle Blog. For Oracle it is important to be consistent across all digital mediums.  All their digital footprints are connected to each other.
To grow the Page they started with their recruiters, got them to promote to their contacts and they in turn helped promote it to theirs.  It has gone viral. Pushing people to find them on multiple different sites has also helped.
Steps to success:
Experiment, give people ownership, measure activity, support each other by re-tweeting and re-posting.  Choose your channels and commit to them, practice what you preach and make the most of the content that you have. Always keep your audience in mind, don't dump information and be realistic about outcomes.
How do you police it?
Don't allow people to spam on your channels, be authentic, answer people's questions quickly, dont turn it into a sales pitch or brochure on-line, don't delete negative comments. On that last issue they developed a policy that said that as along as it was not inacurate or contained financial data, they should leave it there.
Kevin also endorses RSS and social share buttons.
Find out how the likes of IBM, IKEA and Siemens
drive hiring excellence with SocialTalent
---