Keep up with the latest hiring trends!
/
/

6 Podcasts Recruiters Should Download Right Now!
6 Podcasts Recruiters Should Download Right Now!

According to research studies into the topic of memory, people will only remember 10% of what they've seen after 72 hours. However, people will remember 65% of what they have heard after the same 72 hour period, which means that the invaluable teachings, tips and thoughts contained within our latest list of recommendations should stay with you far longer than anything you'll ever read.
P.S. Click the podcast sleeve images to go to the podcasts.
TED Radio Hour

What to expect:
Inspirational thinking that can easily be applied to a recruiter's everyday activities.
Forget about music to the ears, this podcast is knowledge to the ears!
Hosted by Guy Raz, the TED Radio Hour podcast is based on the talks given by the renowned speakers on the global TED stage, with the soul purpose of inspiring astonishing inventions, promoting fresh approaches to old problems, championing new ways to think and create, and just basically helping you become more brilliant!
Like traditional on-stage TED talks, each podcast is based on one common theme. But unlike the on-stage talks which present just one viewpoint/opinion at a time, the TED Radio Hour presents multiple viewpoints and inputs on the same topic from several thought-leaders (which have included Social Talent favourite, Dan Pink) in just 60 minutes each time.
Recent episodes include:
What We Fear – a podcast concerned about how people distinguish between fear and danger and how they decide which fears are rational or irrational.
Brand Over Brain – a fantastic podcast discussing the seductive power of brands, the behavioural psychology behind them and why certain brands work and others don't. Apply the thinking in this podcast to your employer branding efforts and you'll never look back!
"The Source of Creativity" – this one focuses on what makes people creative, and what are the real differences between creative and non-creative jobs. Read: Invaluable insights for recruiters searching for and hiring creative candidates.
"Why We Lie" – the clue is in the title as to what this one's about, but talk about a perfect insight into why recruiters lie, why candidates lie on their CVs and why sometimes, that's not such a bad thing! Listen to it and you'll see what I mean!
"Framing the Story" – a podcast with brilliant insights into how storytelling works and how YOU can tell a story better. The quality of your job ads will sky rocket after listening to this one!
Invisibilia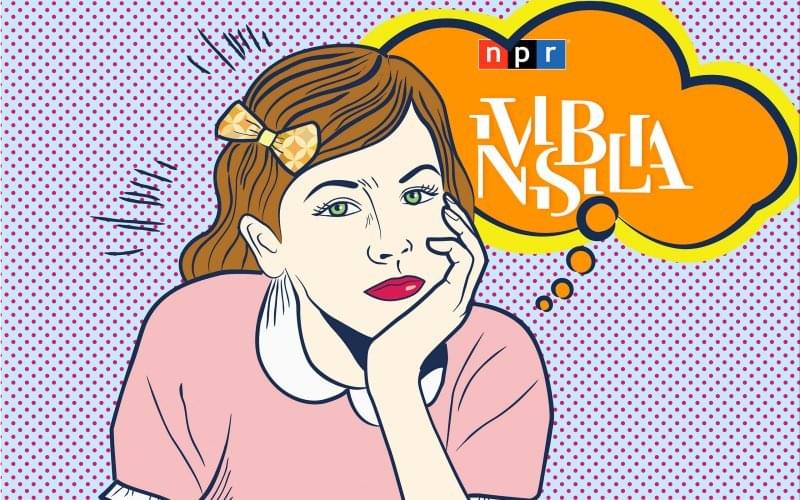 What to expect:
Truly fascinating insights into the ideas, beliefs, assumptions and emotions that govern our own behaviour and that of others i.e. our candidates.
If you're interested in people (and as a recruiter, you definitely should be), you'll LOVE Invisibilia – the brand new podcast co-hosted by NPR's Lulu Miller and Alix Spiegel.
Invisibilia (Latin for "all the invisible things") was launched last month as the podcast that endeavours to explore the intangible forces that shape human behaviour – stuff like ideas, beliefs, assumptions and emotions, or the forces that make up human behaviour. And I think it's safe to say, it does exactly what it says on the tin!
Interweaving narrative storytelling with fascinating new psychological science, the girls will not only make you see your own life differently (by helping you understand why you think and behave the way you do), but they will help you appreciate why other people from many different backgrounds, think and react the way they do to – an understanding any diversity recruiters should strive to gain!
Recent episodes include:
"The Secret History of Thoughts" – Spiegel and Miller dig deep into our innermost minds examining our dark, disturbing thoughts and whether those thoughts say anything about who we are, our fears and how they shape our actions, and our need for belonging and how it shapes our identity and fuels our emotions over a lifetime.
"The Power of Categories" – a podcast concerned with the human need to be categorised and how being categorised into different classes, ethnicities and even something as simple as a music fan, shapes our development, our thought processes and our decision-making.
 Stuff You Should Know

What to expect:
Effective conversational lubricant and ice-breakers aplenty. Oh, and the fact that everyone will want you on their table quiz team!
With over 100 million downloads on iTunes, it's not surprising Stuff You Should Know makes our list!
Like an audible version of the TV show How it's Made or How Do They Do It, Stuff You Should Know will teach you things you never even thought to learn about, but once you know, you'll never forget. But while it won't provide you with any insights into the way your candidates think and act, or how to influence their feelings towards taking a job, it will provide you with some fantastic conversation lubricant!
One of the 5 Ways to Improve Your Candidate Communication Efforts, is to find what's known an "uncommon commonality" between you and the candidate. Because people like to talk about the things they love and are far more likely to respond to someone they feel has similar interests to themselves, referencing an uncommon commonality (something you both have in common) when contacting a potential candidate for the first time, can be a highly effective way of ensuring a response and continued engagement in the future.
And with Stuff You Should Know, you'll never be out of uncommon commonalities to talk about!
Recent episodes include:
"What is Folklore?"
"How Feng Shui Works"
"How Ice Cream Works"
"Rainbows: Delighting Humanity Since Forever"
"Juggling: What the Heck"
Freakonomics Radio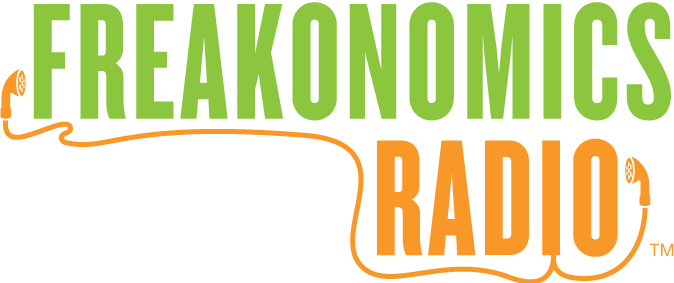 What to expect:
Your perceptions to be well and truly messed with!
We recommended their second book, Think Like a Freak, as one of the books every recruiter should pick up and read in 2015, but the hidden side of everything can also be enjoyed in an audio format and on a weekly basis.
But while it's billed as dealing with behavioural economics, Freakonomics Radio is really all about incentives and how, if you wish to change someone's behaviour (e.g. a candidate's), you can do so with the right incentives. As recruiters, of course we want to change our candidate's behaviour! It's what we try to achieve on a daily basis. And by using examples from hundreds of different research studies, this podcast will help you incentivise your candidates to do what you want them to do.
For example, in one of the episodes, the hosts discuss tipping in restaurants and how clever waiters have worked out that doing something as simple as remembering and using their customer's first name when dealing with them, will earn them double the tips they'd have made without doing so. Apply the same thinking to your candidate communication and you'll be away on a hack!
This podcast is unbelievably clever, always off the wall, never boring and an absolute no brainer to listen to! It will mess with your perceptions of how things work, and by the time it's finished you'll be bloody delighted that it has!
Seth Godin's Startup School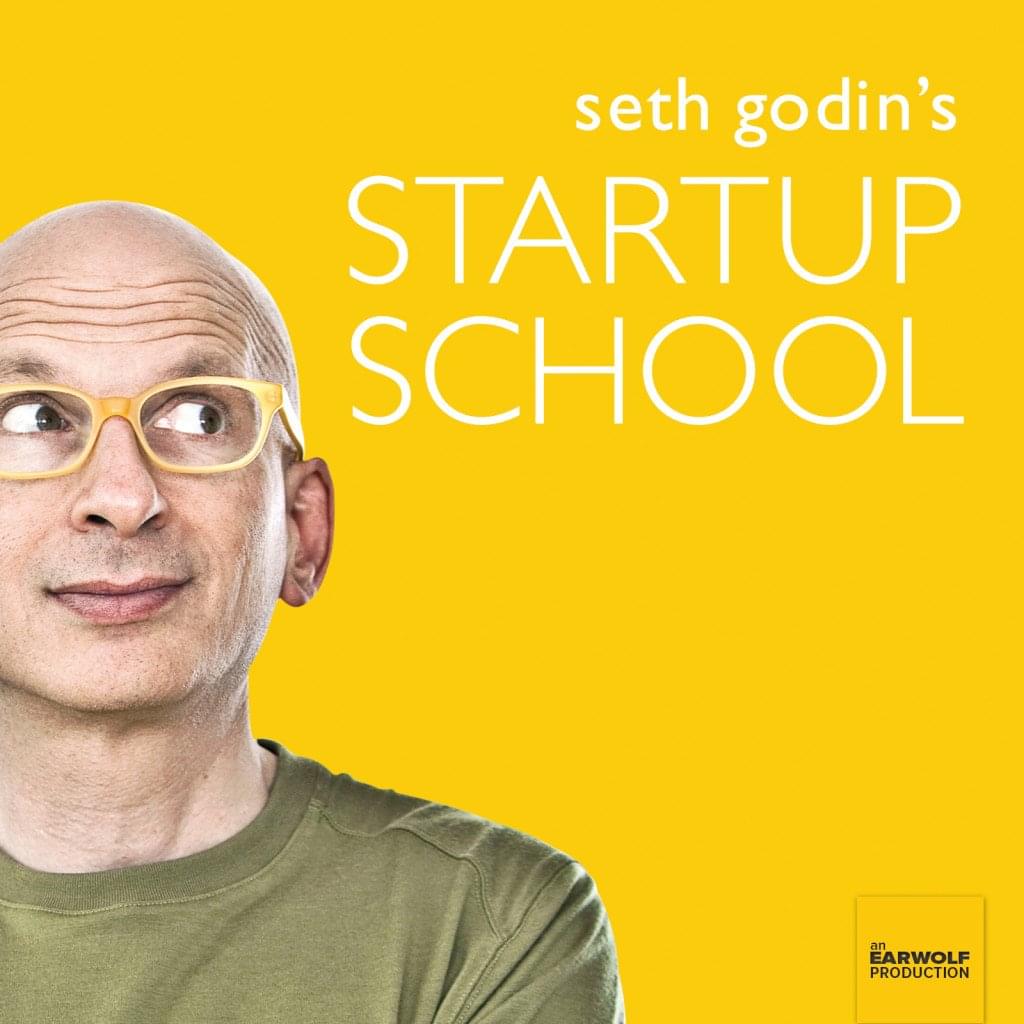 What to expect:
A crash course in how to start your own business the right way, from one of the smartest business men around today.
Last summer, Seth Godin – founder of Squidoo.com, best-selling author, blogger and keynote speaker – decided to invite a group of 30 potential entrepreneurs to spend two weeks with him on a business retreat like no other. A retreat where he would teach them how to build and run their dream business. Each morning of the retreat, Seth would sit the participants down for a 30 minute workshop exploring everything from appealing to customers to raising money and from tactics to making ideas travel. And the Seth Godin's Startup School podcast is those 15 lectures recorded verbatim.
Are you drooling yet? I know I was when I heard about it! These podcasts are about as close to a private audience with the genius that is Seth Godin, most of us will ever get and I for one think that anyone and everyone (recruiters included) should make it their business to listen to them. It's not just for entrepreneurs and freelancers, and you don't have to be starting a new business to get the most out of it. You be could be starting a new department, a new project, a new idea – if you want to start something that's important to you, listen to this podcast!
PNR (This Old Marketing)

What to expect:
A crash course in how to start your own business the right way, from one of the smartest business men around today.
We're recruiters. Every day we try to attract candidates to the roles we want them to fill and we do so with content marketing of some form or another – a job ad on a job board, a tweet, a LinkedIn post. But what better way to learn how to do that successfully and efficiently, then from the people who try to attract millions of people to look at what they're selling every single day – marketeers.
Joe Pulizzi and Robert Rose are on the leading edge of content marketing. They know what's hot, what's not, what works and what doesn't, and their advice on all things marketing related is second to none. Literally, what they don't know about content marketing, isn't worth knowing. Although most people think content marketing is brand new, telling stories to attract and retain customers is, perhaps, the oldest of marketing disciplines. This Old Marketing is our tribute to that fact.
Each episode runs less than 60 minutes, and generally includes 3 different segments:
"Content Marketing in the News" – the lads discuss 3 or 4 stories that have hit the content marketing scene each week, and give their perspective on the happenings and how they impact the marketing industry (which, in turn, will impact the recruitment industry).
"Rants and Raves" – a one-minute rant on something the guys we feel is hard to swallow about the current content marketing landscape; or a one-minute rave on something epic. either way it'll get you thinking!
"This Old Marketing Example of the Week" – after taking a look back into the vast archives of CMI, the guys discuss an amazing content marketing example from the past that we can all still learn valuable lessons from (and yes, that involves you too recruiters!).
Recent episodes include:
"Why the New Golden Age of Marketing is Now" – we have the tools, we have the data, now we just have to figure out how to effectively combine the two to add value and grab the attention of our intended audience.
"The YouTube Killer is Not Facebook, it's Twitter" – the guys take a closer look at Twitter's new native video product, discuss why and how you should start using it, and why both Facebook and YouTube better watch out for it!
"Facebook Continues to Mess with Your Content" – Joe and Robert go deep into more Facebook algorithm changes and what they mean for your promotional efforts on Facebook. And yes, they will have implications for your company page that you need to know about.
"Time to Kill Your Facebook Page?" – Facebook isn't giving us anywhere near the organic reach it used to, so the guys ask whether or not you should pack it in as a viable advertising source.
Find out how the likes of IBM, IKEA and Siemens
drive hiring excellence with SocialTalent
---