8 News Stories to Set Recruiters' Tongues Wagging - 20th October 2014
In the news this week:
Female Recruiters are Earning Far Less Than Male Colleagues
Is there a gender pay gap for recruiting and sourcing professionals? Well, unfortunately, thanks to a survey conducted by SourceCon in late August, we now know there is. And it's quite a substantial one.
The chart below shows the difference in pay for male and female survey respondents who work as sourcers and recruiters: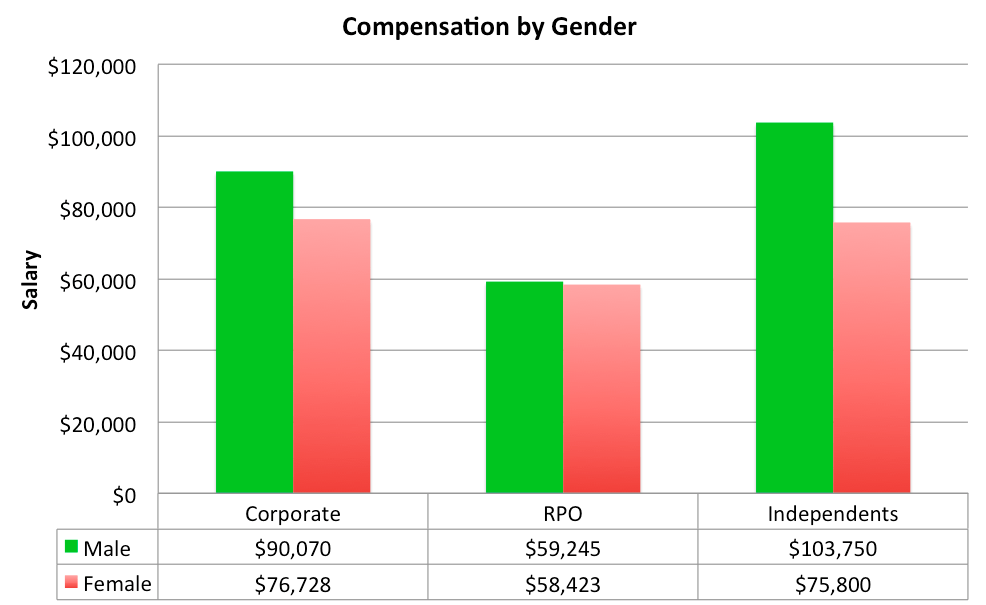 It illustrates that females in large corporate recruiting departments earn approx. 85% of what their male colleagues earn. Women who work as independent contractors (e.g. those who bill an hourly rate without benefits) earn 73% of what their male counterparts earn. Thankfully, the gender gap for employees of recruitment process outsourcing firms isn't as significant, but it does still exist.
What are your thoughts on the size of the pay gap? And do you think we're any closer to filling it? Let us know your thoughts in the comments below.
Is LinkedIn Recruiter Giving You Less Results?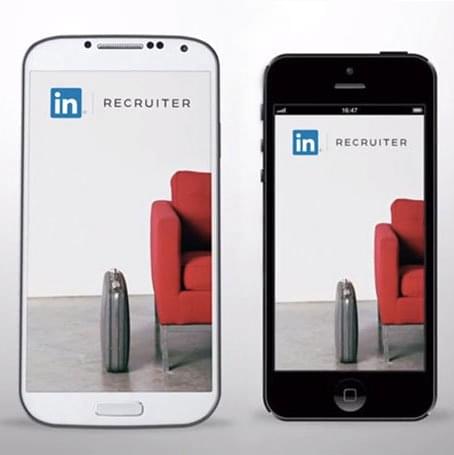 If you have a LinkedIn Recruiter account, you need to pay close attention!
There was a time in the not too distant past, when the search results in LinkedIn recruiter and in any personal account were the same. Sure, LinkedIn Recruiters users were able to physically view more of those results than those using a free account, but the results brought back by their searches, produced exactly the same results.
But on October 10th, it was noted by Irina Shamaeva, that that had changed dramatically.
And she posted 3 examples of searches, compared side-by-side for a personal versus a LinkedIn Recruiter account. They looked like this:
EXAMPLE #1
Search for C++ 3D iOS computer games, title = engineer OR developer, in the Bay Area 
Personal account: 150 results.


Click on View Results in Recruiter

the same search shows only 43 results in LinkedIn Recruiter:

So, in the EXAMPLE #1 the numbers are:
C++ 3D iOS computer games, title = engineer OR developer, in the Bay Area 
Personal: 150 results
LIR: 43 results
EXAMPLE #2
hospital health care, NYC, currently at New York Presbyterian Hospital
Personal: 5,574 results
LIR: 1,302 results
EXAMPLE #3
Personal: 283 results
LIR: 119 results
In the above examples, LinkedIn Recruiter provided anywhere from about 50% to 20% of the number of results that a member would get with a personal (and yes, that includes a Basic) account.
More scary is the fact that there does not seem to be any official documentation or information on any of LinkedIn's many blogs about this discrepancy. And Irina's recommendation in sight of this, was to ensure you search from both a personal and from a LinkedIn recruiter account when carrying out searches going forward.
However, sourcing and recruiting expert, Glen Cathey, felt very differently about the revelation. He noted the following:
"In the C++ 3D iOS computer games example, where a free account returns 150 results and an LinkedIn Recruiter account returns 43, I wouldn't recommend anyone to search for computer games as a keyword as it is too limiting. If the goal is to find people who develop computer games, I would run a broader, more inclusive keyword search than exact phrase of computer games, which many people who actually develop games would not use in their LinkedIn profile. If you were to search for (games OR gaming OR game) instead of computer games, you get 494 results for both a free account and LinkedIn recruiter. You could also search using the industry filter in both LIR and a free account '¬€œ in this case they return the exact same number of results (133)."
"I [also] didn't find the hospital/healthcare example alarming, as I am not sure why someone would search for [hospital health care] when they are already searching for current employees of New York Presbyterian Hospital (they're already working in the health care industry to some extent as they work at a hospital). Also of note is that in the example search, there is no search by title or a real skill, so I am not sure how effective that search would be in helping identify people with any specificity. If you remove the [hospital health care] keywords and search for current employees of New York Presbyterian Hospital in the NYC metro area, LIR actually returns slightly more (6,911) than a free LinkedIn search (6,865)."
So instead of blaming LinkedIn for the discrepancy, Cathey is impressing upon us the importance of keyword research and learning how to search LinkedIn correctly.
Do you believe that's all it is? Or do you think something fishy is going on? Let us know in the comments below.
New LinkedIn Profile for Premium Users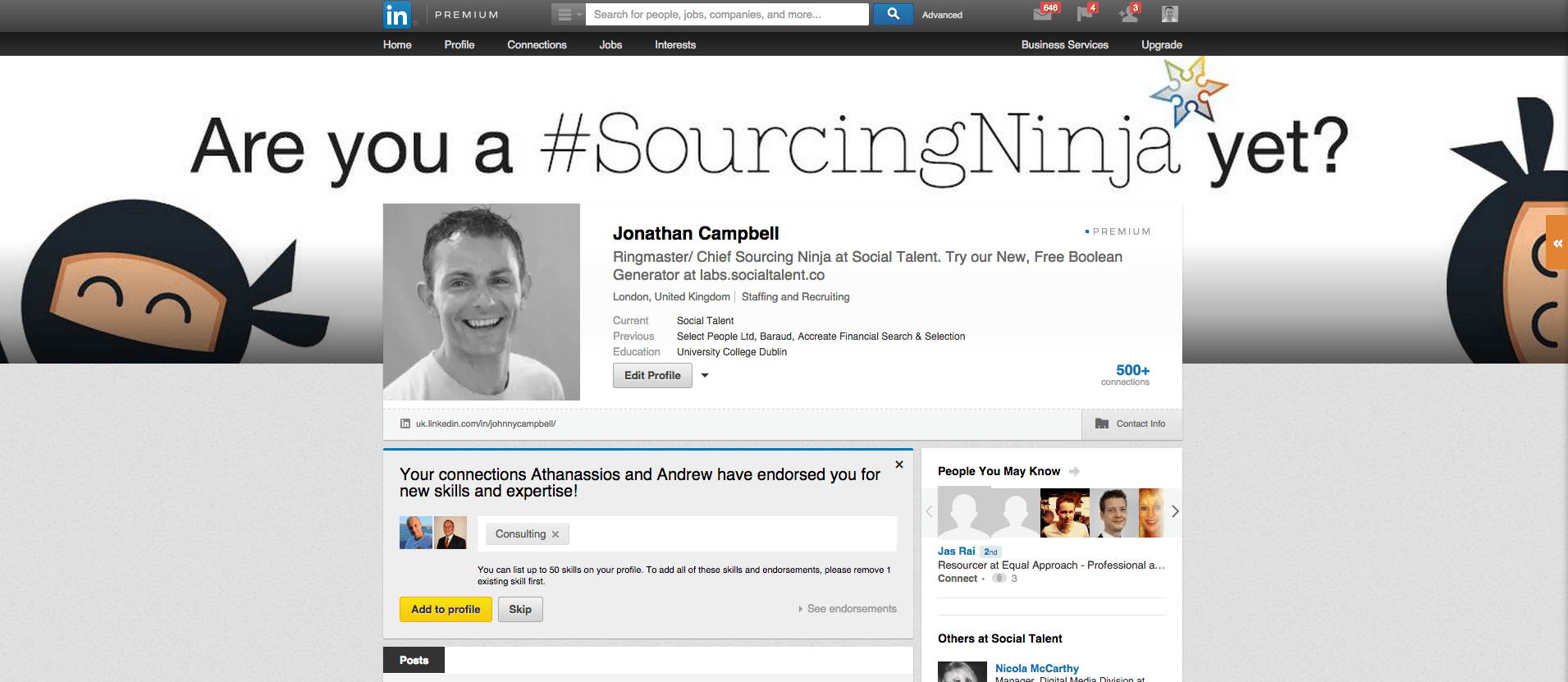 Things will be looking a whole lot more colourful on your LinkedIn profiles from now on, as LinkedIn have finally added the ability for Premium users to display a crafty piece of artwork above their profile picture.
It now looks a bit like Twitter. okay, A LOT like Twitter! But still, it's a vast improvement on the boring grey background of days past, and a welcome improvement when it comes to the overall look of the common LinkedIn profile.
For a guide on how to set up your new LinkedIn header and how you should be using it to attract new candidates etc., see our dedicated blog post.
Apple and Facebook Now Offering to Freeze Female Employees Eggs
In a radical new HR incentive, tech giants Apple and Facebook are now offering their female employees the option to have their eggs frozen – for free.
Yes, in an attempt to improve both their attraction and retention of top female talent, both companies are offering staff up to $20,000 to allow them to delay having a family until later in their careers. Facebook are even offering similar "fertility services" to their male staff.
Currently, Apple employ a 70% male workforce while Facebook employ a 77% male workforce. Both companies have expressed their desire to improve those figures over the coming years, and offering these type of fertility services is the first of many steps to help that happen. Speaking to HR Grapevine in August, Facebook's Global Head of Diversity, Maxine Williams, said "It's a good thing that the tech industry is very focused on finding a solution to diversity issues." "At Facebook we want all of our employees to understand the importance of finding that talent and why we need everyone to be part of the solution. Being open about diversity is part of that discussion and part of that journey of finding solutions".
What do you think of egg freezing as a retention and attraction strategy? Is it something your company might consider offering? Share your opinions in the comments below.
Lawsuit Accuses LinkedIn of Illegally Costing People Jobs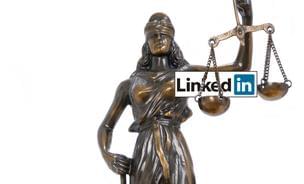 Uh oh! LinkedIn are in trouble….again!
Did you know that LinkedIn has special products specifically aimed at helping hiring managers ask former co-workers about potential candidates? Maybe you did, maybe you didn't. Either way, LinkedIn's Trusted Reference report, available only to paying premium users, compiles a list of job candidate connections, encourages firms to reach out to potential co-workers via the service's internal email service and does so without telling the job candidate. The only problem is, to do so is a violation of federal law.
That's a pretty big "oops!" on LinkedIn's part and one which cost them dearly when they were sued by a group of plaintiffs in California last week. Apparently, by providing such detailed information on job applicants, LinkedIn is acting as a credit reporting agency, and failing to follow the requirements of the Fair Credit Reporting Act. According to the lawsuit, LinkedIn markets "Trusted Reference" as a tool that helps hiring managers get the real story on any candidate and find references who can give real, honest feedback. But it does so without getting consent from consumers, and without providing a means for consumers to dispute inaccuracies '¬€ both violations of the FCRA, the lawsuit alleges.
In essence, LinkedIn has created a marketplace in consumer employment information, where it sells employment information, that may or may not be accurate, and that it has obtained in part from unwitting members, and without complying with the FCRA, the lawsuit, filed in the Northern District of California, says. LinkedIn also provides the reports to premium members without determining their intent in using the information – another FCRA violation!
In one case cited in the lawsuit, plaintiff Tracee Sweet of Georgia applied for a job in July of this year, allegedly was told she'd be hired, but then was told the company changed its mind after it checked some references. Tracee Sweet had not provided the company with any references to check, the lawsuit says.
Check out the full lawsuit here, but in a statement to Credit.com, LinkedIn have said "LinkedIn helps people find their dream jobs, and jobs find the right people. We believe that the legal claims in this lawsuit are without merit, and we intend to fight it vigorously.
Tattoo Sleeves, Nose Studs and Mohawks: Coming to a Starbuck's Near You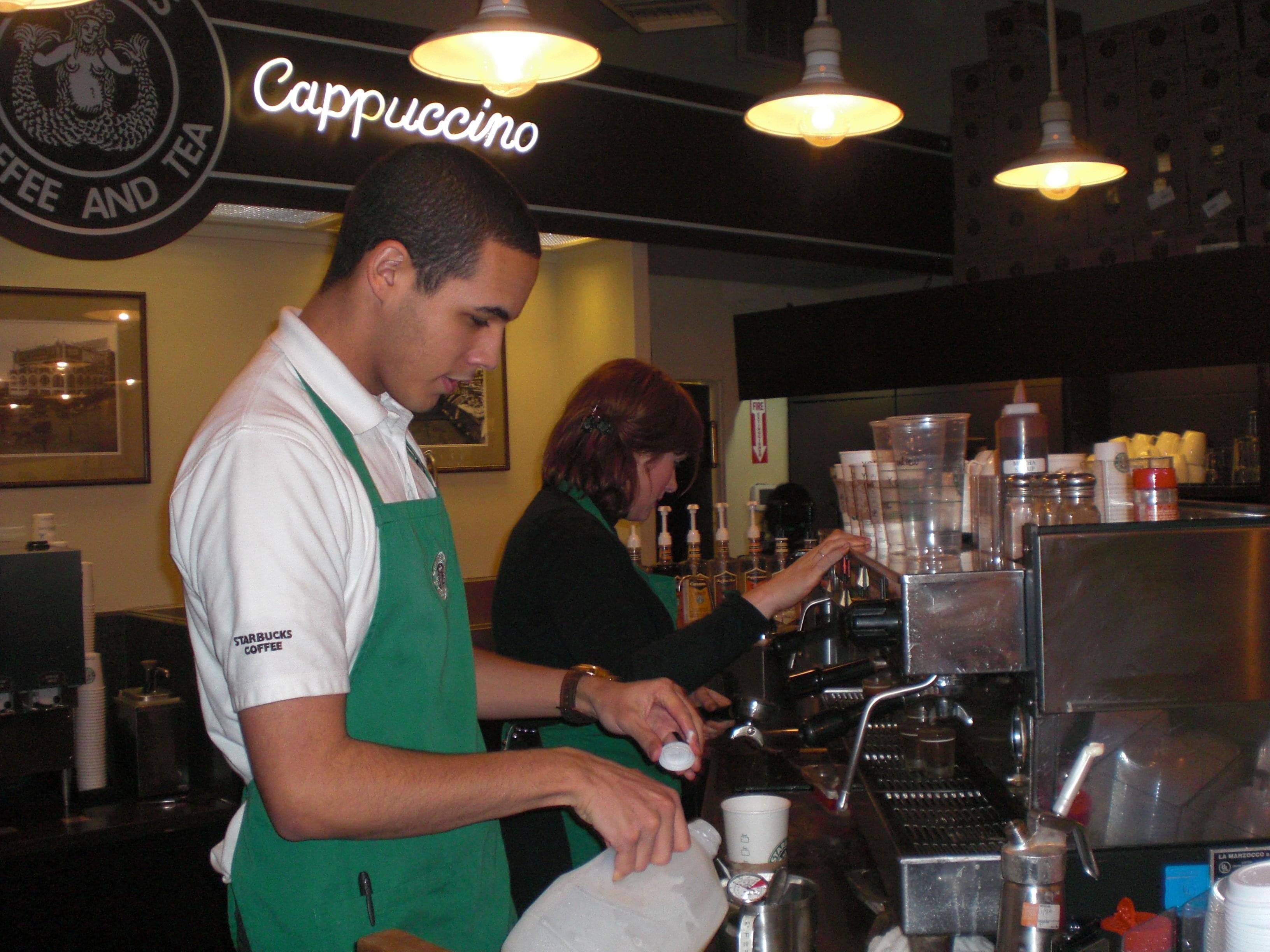 Yep, you heard me correctly, as of today 135,000 U.S. barista's  will be allowed to relax their corporate dress code and take a more casual approach to workwear.
And boy, the new dress code is long over overdue! Because, while Starbucks has taken relatively liberal stands on issues varying from same-sex marriage to gun bans, its dress code remained somewhat old-fashioned. So much so that a number of blogs and Facebook pages created by employees had sprung up across the web, objecting to the policy. Not great from an employer branding point of view!
"We want to build a company where self-expression, empowerment and inclusion are nurtured," said COO Troy Alstead in a letter to employees.
The key changes to Starbuck's dress code policy are as follows:
'¢ Tattoos. Tattoos now will be allowed, except on the face or throat. Previously, no tattoos were permitted to be visible.
'¬¢ Piercings. Employees will now be allowed to wear "small" nose studs '¬€ though the company was not specific on how small. But the number of piercings per ear is still limited to two. Also, ear gauging '¬€ larger piercings of the earlobe '¬€ will now be permitted.
'¢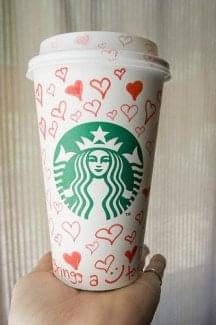 Pants. Starbucks workers will now be able to wear black, denim jeans. Previously, they could not wear any jeans. But blue jeans still will not be permitted. "The Starbucks uniform is black, green and white, and we're going to stay with that," said spokeswoman Laurel Harper.
'¬¢ Shirts. Shirts now can be untucked '¬€ but only if the midsection doesn't show (even when employees bend or reach). Previously, all shirts had to be tucked-in.
'¢ Accessories. Employees can now wear small scarves, neckties or bow ties in any colour. They were previously not allowed.
'¢ Badges. Name badges can now include small doodles and be personalised. Previously, they could only have a name.
'¢ Jewelry. This is one case where the rules are getting tougher. Watches, wristbands and bracelets will no longer be permitted on employees "This is to bring us in line with food safety guidelines," said Harper.
Now you know!
SourceHub: 10,000+ Users and Still Growing!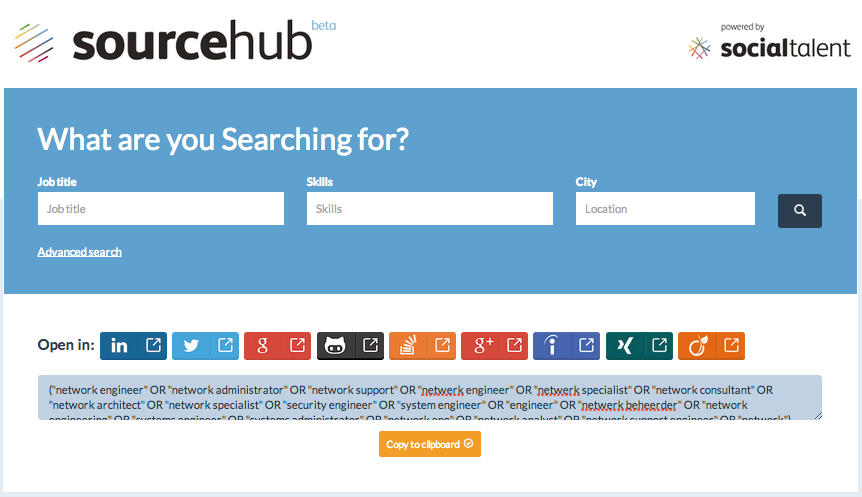 Our brand new sourcing tool, SourceHub, now has over 10,000 users! And it's about to get even better.
In case you didn't already know, SourceHub is a one-stop shop for online sourcing. Not only does it allows you to create an all-encompassing Boolean string in a matter of clicks, it also allows you to save that string and run it in a variety of different online places including LinkedIn, Twitter, Facebook, Google+, Google, Monster, Indeed, Github etc. That's right! With SourceHub you don't have to do any Boolean, you don't have to research any synonyms and you don't even have to open a new tab. SourceHub does everything for you and in one place.
And guess what? SourceHub now includes the option to run your all-encompassing Boolean string in Behance to help you find creative types and designers, and we'll be adding Avature to the dashboard next week!
If you want in on the action, sign up for FREE right here.
Are You Going to Europe's Biggest HR Event?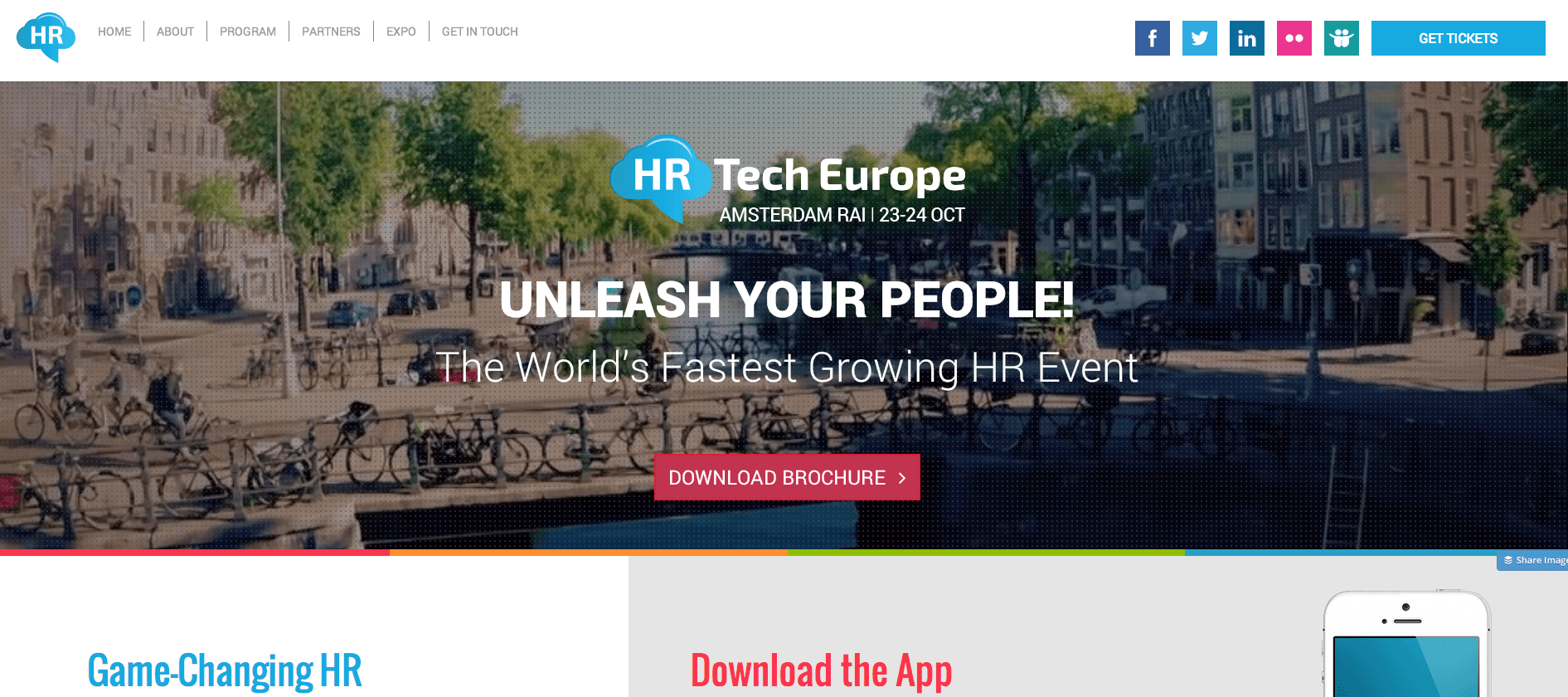 HRTechEurope, the world's most important event on how software, technology systems and collaborative tools are bringing about surmountable change in the way people and organisations work, takes place in the beautiful city of Amsterdam this week (23-24 October).
Needless to say, we will be there (Johnny is one of this year's event hosts!) with our green Sourcing Ninja t-shirts on and a smile on our face, and you can be too if you buy yourself a ticket 🙂
This year's event has 10 different areas in which to find talks on HR technology, product demos, workforce learning, outsourcing, social enterprise, talent management and much more besides. So if you're interested in getting the lowdown on the latest HR news and technology make your way down this Thursday and Friday.
See you there!
Want to keep up to date?
Join our 75,000+ subscribers who do!