Keep up with the latest hiring trends!
/
/

The Recruiters Guide to: Creating a Kick-Ass Content Strategy
The Recruiters Guide to: Creating a Kick-Ass Content Strategy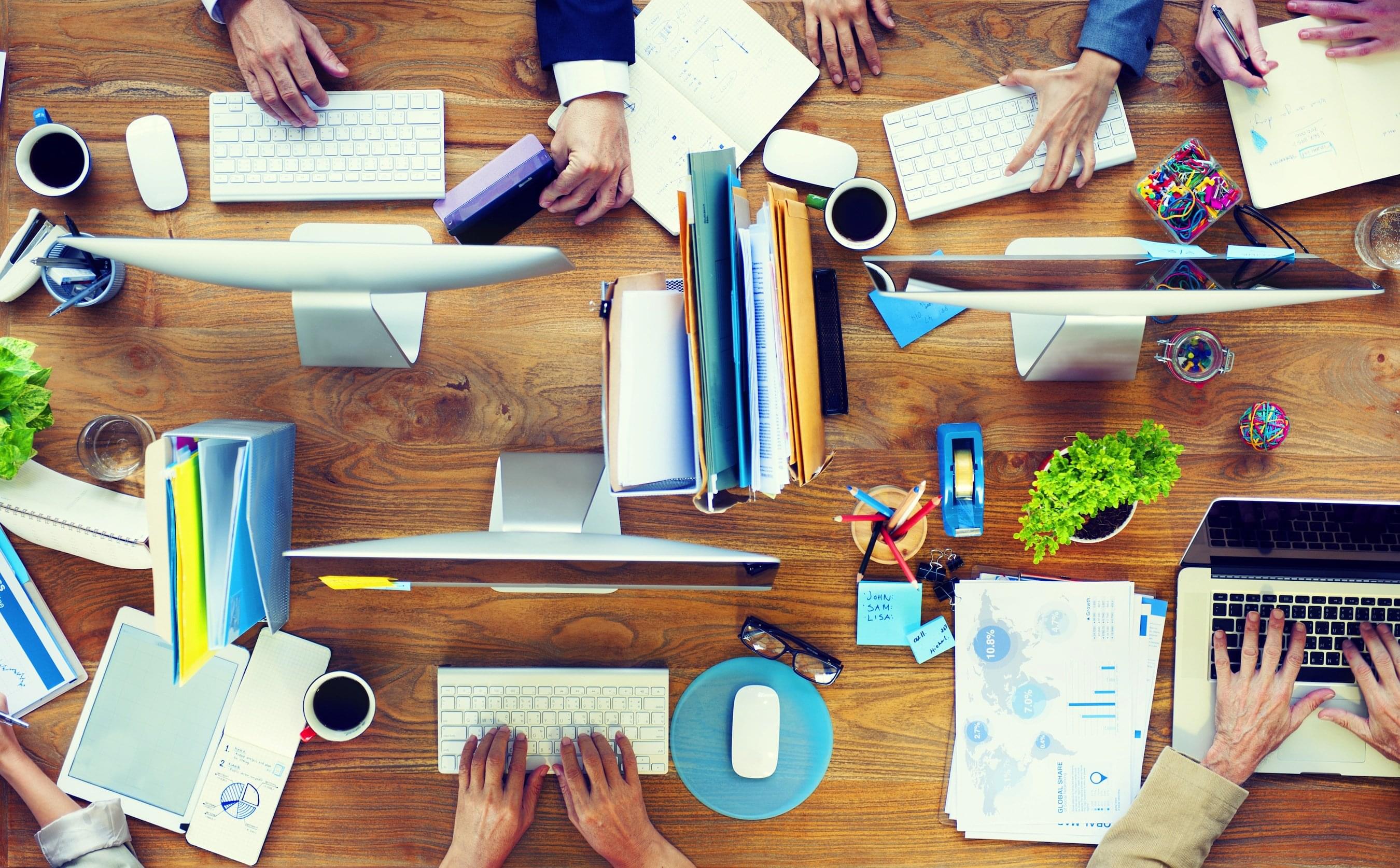 It takes more than a well-worded job description to persuade some of the most sought after candidates to apply for your role. In order to attract the top talent to reply and apply to your job openings, you're going to have to convince them that your organisation is the best place to work and that this role is perfect for them. Not an easy feat by any stretch of the imagination, but a feat that is made easier to achieve by regular content sharing.
Yep, I used the 'C' word. I know it strikes fear into the hearts of recruiters everywhere, but there are no two ways about it. Effective content marketing has been proven to be one of the most powerful ways to attract new candidates online to organisations and recruitment agencies, because providing potential candidates with relevant, industry-related content:
generates greater traffic for your website and social networks
Unless you have huge marketing budgets it's very difficult to attract your target audience via Google. This is where content marketing plays a very important role. Candidates are looking for content which is relevant, engaging and easily digestible. If your company is the one providing them with this content on a daily basis then it's most likely that your target audience will consider you a go-to source for industry news and information.
engages potential candidates for longer periods of time on your site and social networks
The more interesting the content you share, the more interesting your website/social network becomes for a potential candidate to browse and spend time on. As a result, they'll spend more time on your website and social networks, and become increasingly comfortable and familiar with them.
encourages online conversations between you and potential candidates
Great content breeds interaction, interaction breeds conversation, and conversation breeds better engagement and trust. When people create and support relationships through thoughtful online interaction, they start to understand each other better and have more trust in one another. As the density of that online interactions thickens, so does the relationships and trust you need to succeed in hiring the best people.
increases your SEO
Search engines value fresh content that provides their users with answers to questions. When you create relevant and useful content that answers questions and solves problems, search engines reward you by giving a "thumbs up" to the content and displaying the posts in search results.
and boosts your brand presence online
Effective use of content marketing along with utilising social media channels can help your business to achieve a strong brand presence on various digital platforms. Empowering your readers with regular industry-related content is way more effective than traditional PR activities. If readers find your content appealing then there is every chance that they will share this information with their network on social media websites like Twitter or LinkedIn, and the word about your company (and your open roles) spreads to even more people and potential candidates.
Yes, content takes time, effort and commitment, (as someone who posts and shares content on a daily basis across several social platforms for living, I know just how much time, effort and commitment it takes) but trust me, investing that time, effort and commitment in content is one of the best things you can do for your recruiting efforts.
How to: Create a Kick-Ass Content Strategy
So now that you know why content sharing is so important for your recruitment efforts, it's time we told you how to go about creating that all important content strategy.
According to Dana Meyer (ManpowerGroup Solutions RPO's Social Media Manager), there are 6 steps you need to complete in order to develop a winning content strategy:
Describe your audience
List the reasons your candidate may make a job change
Develop content ideas
Find content
Create a content calendar
Write content
1. Describe Your Audience
In order to write for your audience, you have to know some details about your target audience. Who do you want to attract? How would you describe them professionally? How would you describe them personally?
Dana used Tyrion Lannister from Game of Thrones, to illustrate how she might go about describing him as her ideal candidate:
High income bracket
Held management positions (Hand of the King and Master of Coin)
Reported to upper management (King, Queen, and Hand of the King)
Domestic and international travel experience
Main forms of communication used: letters by way of raven and word of mouth
Fluent in the Common Tongue
Works regular business hours in addition to nights and weekends
No formal educational training but is well-read
Military veteran
Appreciates wit, thinking on his feet, and being challenged
Wine … the man loves wine
Try making a similar list for your ideal candidate(s).
2. List the Reasons Your Candidate May Make a Job Change
There are a plethora of reasons why someone might need to find a new job: higher pay cheque, redundancy, new degree or education certification, more flexible working hours, geographic relocation, better job security, or maybe they just don't get on with a specific colleague .
Whatever the reason, you'll want to use a combination of details about your target candidate (step 1) and their motivation to change jobs (step 2), as the drivers in your content messaging.
3. Develop Content Ideas
Content ideas will vary based on your organisation and the roles that you recruit for. However, putting the time into developing a master list of possible content ideas early in the process is well worth it!
When developing these ideas try your best to think of things that might be attractive to a candidate based on what you know about them (step 1) and why they might make a career move (step 2). Things like industry news and projected outlooks, employee testimonials, company news, tips & advice, "How to" guides, industry hiring initiatives, useful online tools/plugins, and funny images are all topics popular with the Social Talent audience. Find what works for your audience.
4. Find Content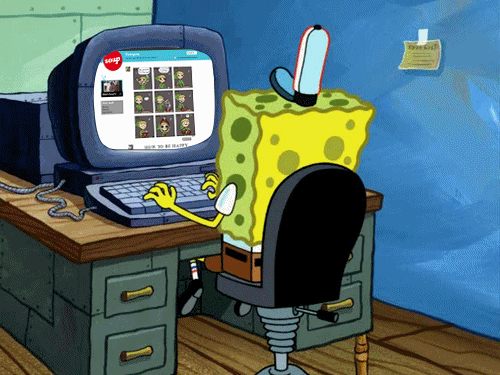 After you understand who your audience is, why they might change jobs, and have developed a cracking master list of topic ideas that would be attractive to your audience, apply this knowledge to finding content that is in line with the above 3 steps.
First stop: Social media. Social media (and sites like Twitter and LinkedIn in particular) are great places to find content to share with your audience. Between thought leaders, industry resources, hashtags, groups, your connections, and events that are constantly posting on social media, this is an easy place to curate content. So get browsing.
Next stop: Your company website, newsletters, and press releases, as well as any collateral developed by your internal marketing/communications department. Heck, why not ask your hiring managers to provide some content that they feel is relevant! After all they are the people on the ground floor with the best experience of the role and the people in it and what they might like to read and share.
Final stop: the wider web. Mashable.com, TechCrunch.com, Buzzfeed.com are all great for general news/entertainment/watercooler stories. And specific sites like SocialMediaExaminer.com, the Hubspot blog, and the Dice.com blog are all great for their intended, more niche audiences. Do some research and discover the most popular websites for the industry you hire for.
5. Create a Content Calendar
I have one of these tacked to my wall as we speak. A content calendar is a written/digital plan of the exact dates you intend to share content with your audience. I know from experience that it helps to have a physical chart, so I can't stress this point enough.
Sharing content on a consistent schedule improves the chances that your readers will see you as a credible brand they can always trust and look to for guidance on industry related issues. When you blog consistently, you create the impression that your brand or business is here to stay.
I have a weekly chart, but it's recommended that you try to plan and organise content ideas around key events and dates for your company, professional or general holidays/observances, and recurring organisational happenings.
6. Write Your Content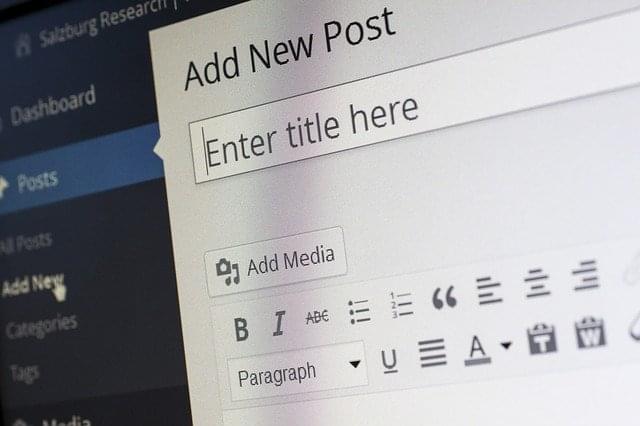 If you've followed the above steps, writing your own original content to compliment the other content you've sourced from 3rd parties, should be easy! Through sharing 3rd party content you'll very quickly start to recognise what topics are popular with your audience and aren't. Just be sure to keep an eye on the shares, favourites/likes and comments your 3rd party content receives, and take note of things like, what topics garner the most engagement, whether infographics are more popular than text-based blogs, and which style (casual/formal) of tweet/LinkedIn post gets receives more likes and comments.
Then all you need to do is reference all of your above notes about your target audience, why they might make a job change, what content will be attractive to them, where you'll find this content, and write your own messages!
If you're not entirely comfortable with writing, try asking if their are any budding bloggers on your team who would be willing to tackle some topics for you. Just always remember to re-read your content (written by you or otherwise) and check for proper spelling, grammar, run-ons, fragments, etc.
So there you have it folks – the importance of content sharing in the recruitment space and a framework you can use build a successful content strategy. If you'd like any more information about content sharing, particularly when it comes to social networks, be sure to check out the Understanding Social Networks module as part of our Black Belt in Internet Recruiting online training course.
Find out how the likes of IBM, IKEA and Siemens
drive hiring excellence with SocialTalent
---