Keep up with the latest hiring trends!
/
/

Recruiters Take Note: Google Keep and Google Takeout
Recruiters Take Note: Google Keep and Google Takeout
We love a good Google product here at Social Talent, especially if it has particular relevance to our loyal band of recruiting followers and today we have 2 new products for your attention: Google Keep and Google Takeout.
Google Keep

Google Keep is a free Chrome extension that allows you to save, access and organise notes, photos, lists and reminders in one central place stored across all of your devices. Connection down? Don't worry because any notes etc. you create while offline will automatically sync back to the web and other devices when your connection returns.
Besides being an extremely helpful app in the everyday sense, we think Google Keep is perfect for storing all of your Boolean strings and ideas for synonyms. That's right, this little baby is ideal for saving Boolean strings in raw text that you can then access straight from your browser, search for within the app and share with your colleagues.
Google Takeout

Google Takeout let's you merge/transfer your Google+ accounts from one email address to another. This is great if your have currently have two Google+ accounts (personal and work related or two different work related accounts, past and present) and you wish to combine the tow for easier, more efficient usage. After all, maintaining two profiles, especially when friends and followers overlap the two accounts, can be very tedious.
If you are thinking about merging or transferring accounts the first thing you need to consider is which of the two accounts you wish to be the Destination account i.e. the one you keep, and which to be the Source account i.e. the one information gets transferred from. After the transfer Circles, Blocks and Ignores from the Source account will copied to the Destination account and Circles from the Source account with the same name as those in the Destination account will be merged. Be warned, profile information, comments, posts and authorship information contained in the Source account will not be transferred to the Destination account. Google+ pages associated with the Source account, like company accounts, will also not be transferred.
How to Merge/Transfer Google+ Accounts using Google Takeout:
1. Login to Google Takeout with your Source credentials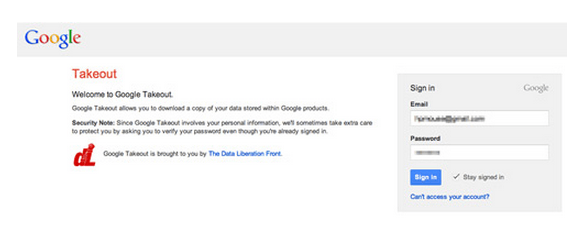 2. Click Transfer you Google+ connections to another account to begin transferring your Circles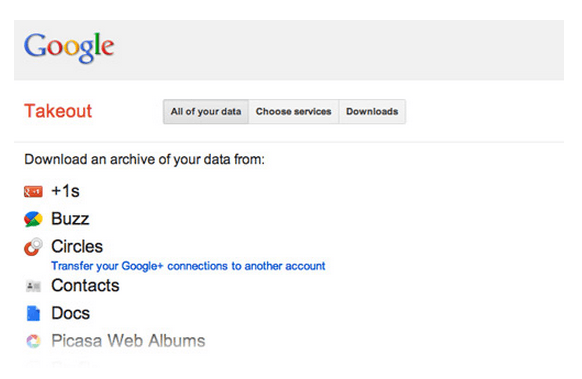 3. Enter your Destination profile's email address and click Sign in to this account


4. Verify your information for both profiles then click Transfer to start the transfer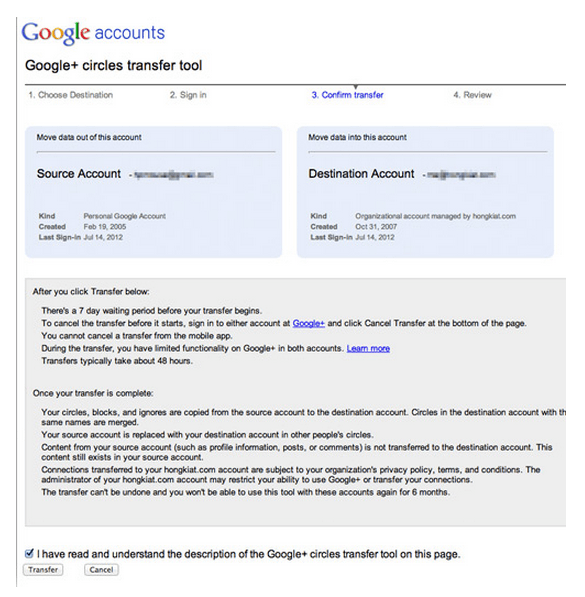 5. It will take 7 days for the transfer to be completed and you'll receive an email to your Source account when this has taken place.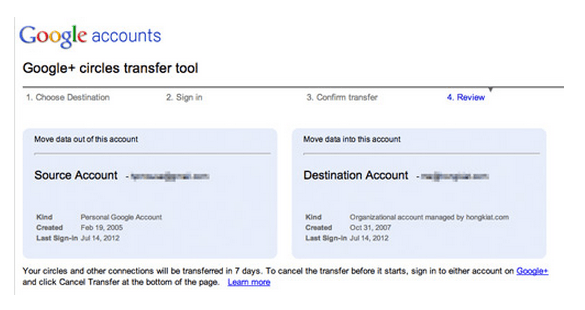 How will you use each of these Google products? Have you used them already? Do you find them useful? Let us know in the comments below.
Find out how the likes of IBM, IKEA and Siemens
drive hiring excellence with SocialTalent
---